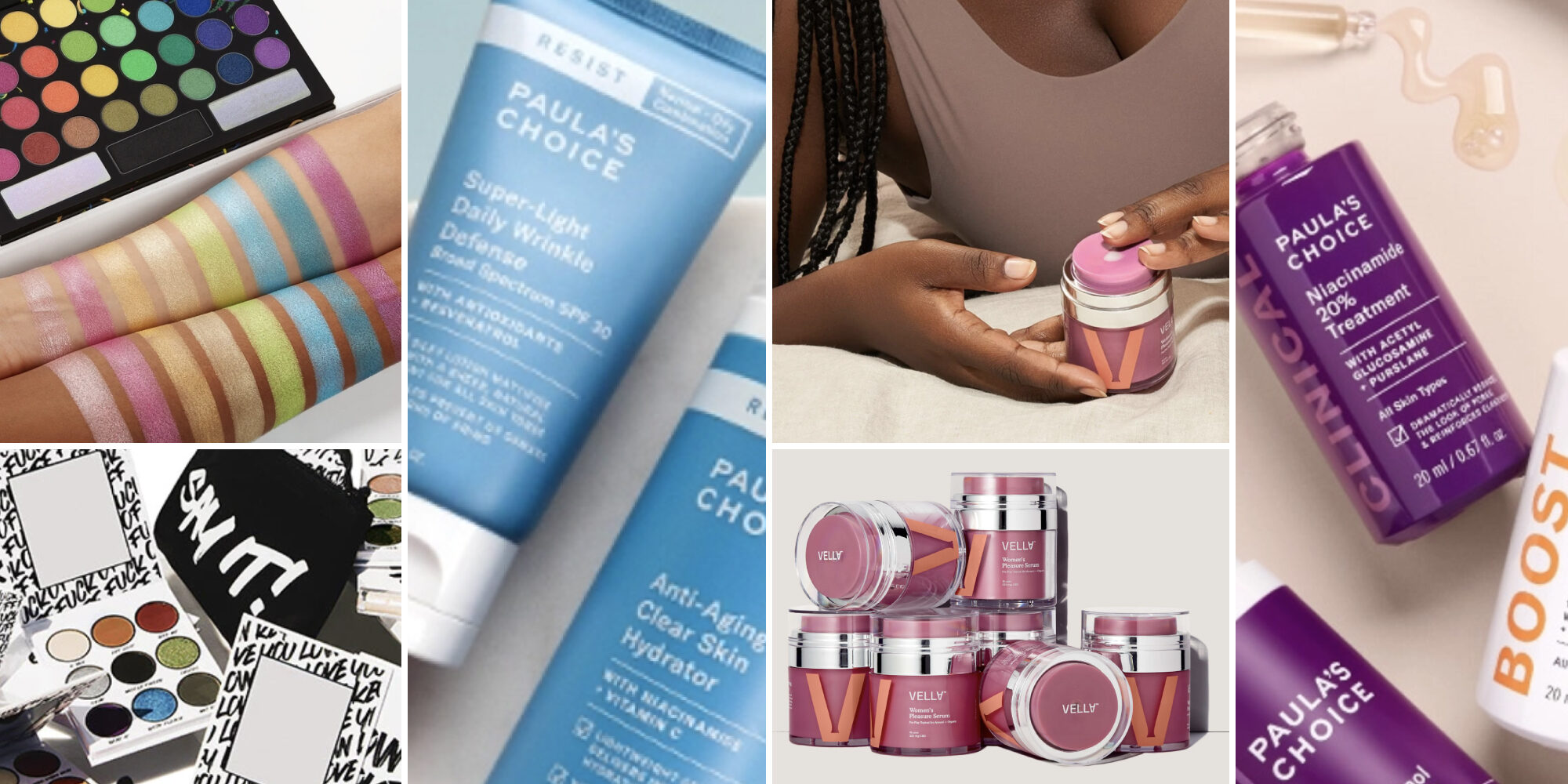 Paula's Choice, BH Cosmetics And Vella Bioscience CMOs On Their Brands' Marketing Priorities
Marketing has been reshaped in recent years thanks to the rise of social media and the powerful shift toward digital commerce.
No matter whether a beauty brand is centered on direct-to-consumer distribution and dealing with the ever-escalating arms race in e-commerce or committed to wholesale and confronting the costs of propelling revenues through retail partners, it takes money to make money. And brands have to figure out how to spend it efficiently and effectively in a proliferating array of platforms at an uncertain time for the beauty industry.
"How do we get the brand visibility and, then, how to build out our channels?" asked Erika Kussmann, CMO, and GM of America of Australia for Paula's Choice, during an episode of Beauty Independent's In Conversation webinar series last week. "All of the places where people are having a conversation about skincare is an opportunity for us now." For the webinar, she was joined by Fabrice Gibert-Darras and Bulbul Hooda, CMOs of BH Cosmetics and Vella Bioscience, respectively, to discuss their brands' marketing priorities.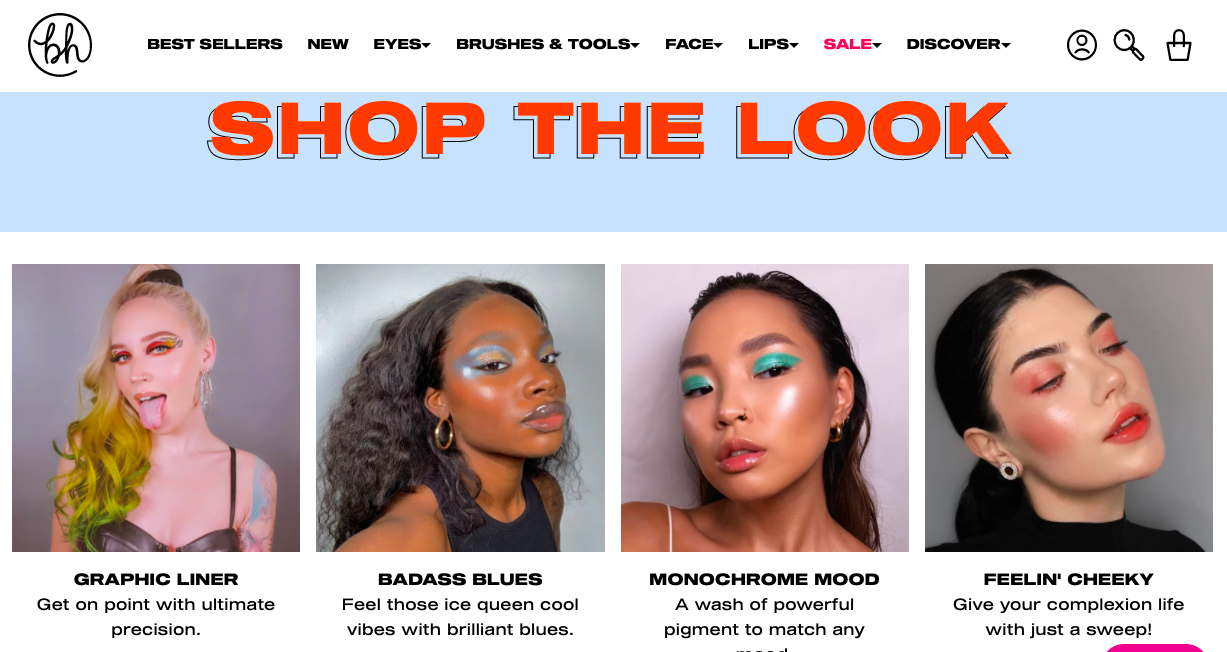 Fabrice Gibert-Darras, CMO at BH Cosmetics 
Background: BH Cosmetics creates affordable makeup using vegan ingredients. It generates north of $25 million in sales annually. After working for Cartier, L'Oréal and Laboratoires Filorga, Gibert-Darras became CMO of the decade-old digitally native cosmetics company two years ago to develop a stronger point of view to help it stand out in the crowded cosmetics space. 
Pivots: As the first marketing executive BH Cosmetics had brought on, Gibert-Darras spent a year and half overhauling everything from its go-to-market strategy to its ingredient profiles and website. He set out to ensure the brand's values matched those of its core gen Z consumers and its offerings were up their alley. "I've never been a part of a company that transformed like that," said Gibert-Darras.
Online channels are responsible for roughly half of BH Cosmetics' sales. The brand is stocked at Ulta Beauty stores across the United States. While BH Cosmetics' marketing department handles social media management and content generation in-house, the media buying is done externally. Gibert-Darras said, "Social is too important for us as a gen Z-focused brand to outsource."
Spend priorities: His top priorities for BH Cosmetics' marketing are content production and paid influencer sponsorships. Influencer partnerships drive a majority of the brand's digital sales and have a halo effect on the brand's brick-and-mortar business. BH Cosmetics works with a group of around 200 influencers dubbed BH Baddies to push brand awareness and promote new products. 
Gibert-Darras advises brands to continue to spend on Facebook and Instagram advertising—Instagram is the leading social media sales motivator for BH Cosmetics—but suggests they should temper their expectations for returns on investment. "Right now, it's so expensive to buy media, so the profitability isn't there," said Gibert-Darras. He also relies on traditional public relations to generate buzz for BH Cosmetics.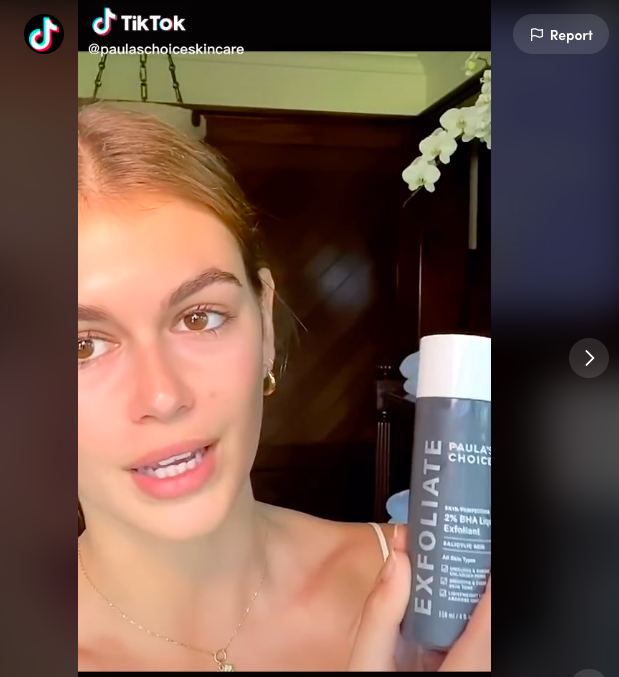 Erika Kussmann, CMO and GM of America and Australia at Paula's Choice
Background: Over the last 26 years, Paula's Choice has primarily operated in direct-to-consumer distribution, where it amassed a cult-like following. It's one of the largest DTC skincare brands in the world. Industry sources told Women's Wear Daily last month that Paula's Choice generated $200 million in net sales last year and is on track to surpass $300 million this year. 
Pivots: When Kussmann started at Paula's Choice in 2016 after working for Revlon, Benefit and Rodan + Fields, she felt that its brand pillars were well-established, but it wasn't fully addressing shifts in consumer behavior and interest. She commissioned a complete rebrand and initiated a more robust content platform. Kussmann said, "People are looking to be more armed, informed, and aware." 
Paula's Choice tackles brand campaigns, digital marketing and community development internally. The brand zeroes in on influencers already gravitating to Paula's Choice or producing ingredient-heavy content. "The relationship needs to be right for the brand, and it involves helping empower the skinfluencers with education," said Kussmann. She recommends striving for 100% retention with influencer partners. While there are certain products that don't make sense for a particular influencer, keeping a connection over time benefits the brand. 
Spending priorities: Kussmann stresses marketing channel diversification. She highlighted SEO (search engine optimization) and SMO (social media optimization) as integral tools for the discovery of Paula's Choice's content. The brand's customer acquisition has spiked 3X, and its sales have doubled over the past two years.
Paula's Choice has seen success on TikTok—the brand's hashtag has more than 30 million views— and Reddit, where it was in the top five most talked about beauty brands last year. Kussmann said, "TikTok is just growing so much and has so many great audiences there, from younger people just getting into skincare to derms, the audiences [are] just really expanding, but Facebook, Instagram are still forces." 
Although Paula's Choice remains predominantly a DTC brand, it values IRL events with partners. It launched at Sephora stores in February. Kussmann said, "This physical, live brand experience is a totally new frontier, where people can interact with our brand, and is exciting."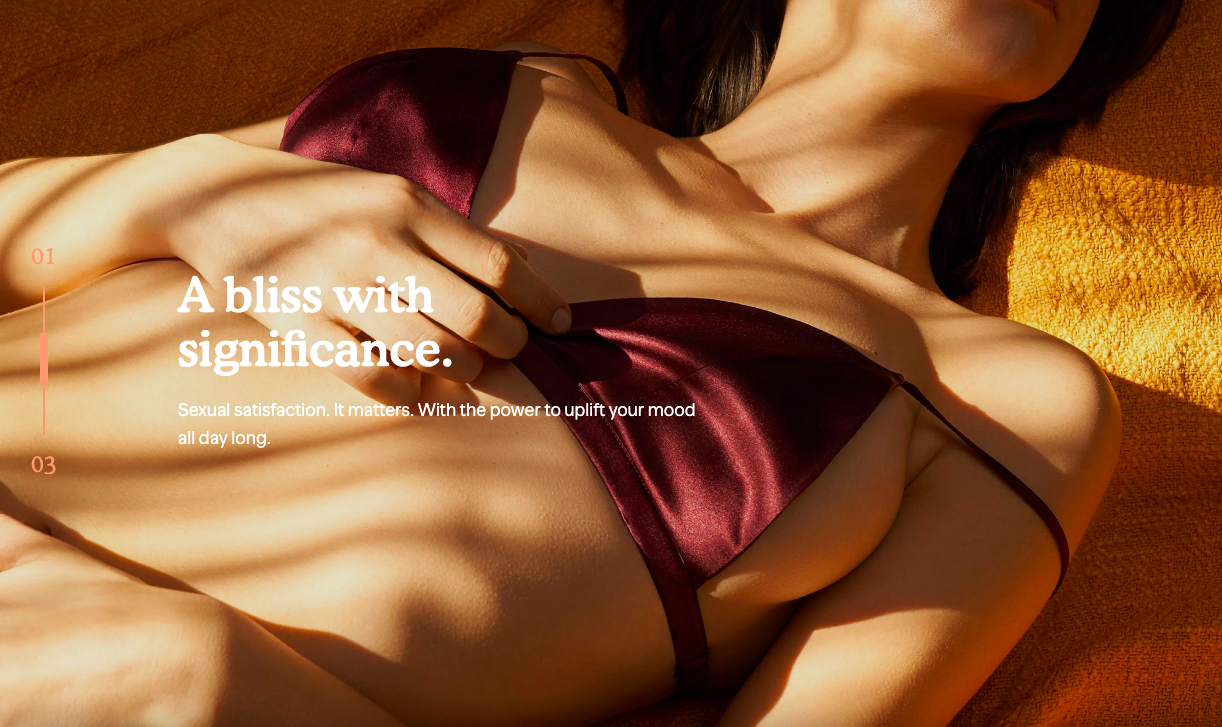 Bulbul Hooda, CMO at Vella Bioscience 
Background: Vella Bioscience's first product, Women's Pleasure Serum, debuted on May 1. The topical serum has a proprietary CBD isolate technology designed to foster frequent, intense orgasms in women. Together with Vella's co-founders, including Harin Padma-Nathan and Nial DeMena, she is busy cultivating the brand at the intersection of sexual wellness and prestige beauty. 
Pivots: To ensure a perspective relevant to women, Vella's branding team is entirely female. "We look at everything through the lens of a woman because that is where the story starts to come alive," said Hooda, pointing out it's crucial for Vella's copy to be relatable and not condescending.
From branding agencies, Vella was presented with visual imagery featuring flowers and fruits, but ultimately concluded it's critical to have provocative, straightforward imagery in order to normalize the conversation around female pleasure. Hooda said, "We wanted to call it what it was."
Spending priorities: The young brand is concentrating on top-of-the-funnel marketing tactics and raising brand awareness. "Performance marketing is not my challenge…Once people know about Vela, they convert," said Hooda. Because social media advertising is tricky for sexual wellness brands as they navigate social media platforms' restrictions, Vella is turning to paid influencer partners to create shareable content, but Hooda has found identifying authentic influencers to be difficult. She said, "If you are whispering the word orgasm…If you can't say it, you can't sell it for us." 
Paid search has worked well for Vella in its early days. Search accounted for 45% of the brand's revenues in May. Hooda said, "Google is our best friend." 
Vella has rolled out to the retailers Cos Bar and Lemon Laine, and Hooda teased that the brand has four retail partnerships coming to fruition soon. As a result, Vella will be putting funds into retail marketing initiatives, specifically sampling programs and holiday gift-with-purchase options. Hooda said, "While the goal is to have a majority of sales in DTC, to get there, I will need very strong retail partnerships."