Pearl Butter And CAP Beauty Collide Over Coconut Butters As Concerns About Copying Grow In The Indie Segment
Pearl Butter, a brand that's made a splash with colorful adaptogenic spreads, asserts retailer CAP Beauty is causing confusion in the marketplace by producing and selling coconut butters resembling the brand's offerings.
Repudiated by CAP Beauty, Pearl Butter's claims were made in an email sent by CEO and founder Kati Holland to customers Thursday. The disagreement between the retailer and brand comes as replication is increasingly rampant in the indie wellness and beauty segment with products proliferating that appear to mimic popular items from prominent players such as Vintner's Daughter, Agent Nateur, Sand&Sky and Herbivore Botanicals.
In her email, Holland wrote, "Cap Beauty created their own quite similar-looking coconut butters (same colors as ours), using our old manufacturer (with whom we have since parted ways)…Cap Beauty is a retailer and has the opportunity to support female-founded businesses by carrying them in their stores rather than going to their old manufacturer, producing similar-looking products (but in our case, leaving out the adaptogens), and making a few extra bucks."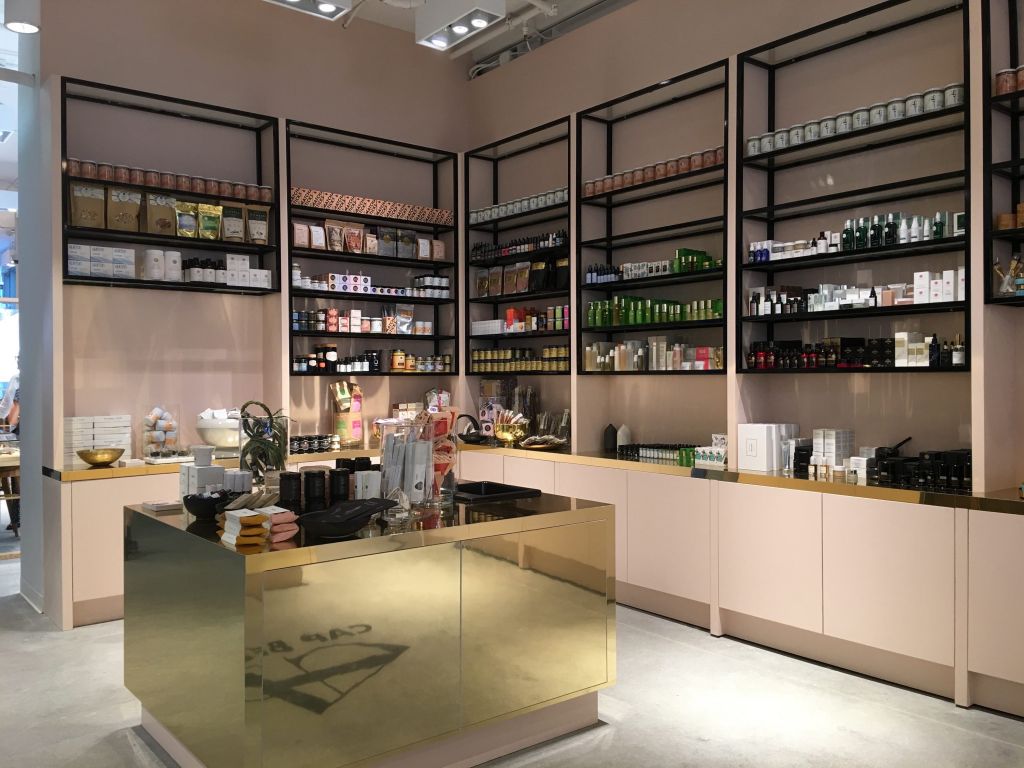 CAP Beauty responded to Holland's email with a strongly worded statement. The statement read, "CAP Beauty launched our original Coconut Butter three years ago in 2015 – two years before Pearl Butter launched. The CAP Beauty Coconut Butter quickly became our bestselling product. Due to overwhelming customer demand, we naturally decided to expand The Coconut Butter line with our take on flavored butters. We were neither aware of, nor influenced by, Pearl Butter in developing these products."
Holland declined to disclose if Pearl Butter will file a lawsuit against CAP Beauty. She emphasized the email was intended to provide clarity to customers that coconut butters at CAP Beauty aren't purveyed by Pearl Butter. In a message to Beauty Independent following the email to customers, Holland said, "The main reason I wrote the email was because I received a ton of responses from customers thinking (& excited) that they were selling Pearl Butter, and it was only fair I responded."
CAP Beauty's statement highlights the retailer's role as an "initiator of bringing food into the beauty space, and connecting beauty and internal wellness in the retail market." The statement elaborates, "We don't believe that anyone owns the concept of flavored butters. We take great pride in developing our products, and our ingredients, formulations and branding are unique. We truly believe that there is room for all in the natural beauty and wellness space, and we wish Pearl Butter success."
While not determining infringement occurred or didn't occur in the case of CAP Beauty and Pearl Butter, Diana Palchik, a lawyer and trademark consultant to beauty and wellness companies at the firm Beauty Mark, notes, "Multiple instances of actual confusion help to support a claim of trademark infringement, for which the legal test is whether there is a likelihood of confusion among the relevant consumer base." She adds, "This exchange underscores the importance of developing a high-level intellectual property strategy for companies in growth mode."
Indie beauty brands detecting duplicates of their products have largely ignored the copycats. They've reasoned the money and time required to address imitators is too onerous. Palchik argued brands should be taking the counterapproach and more proactively protecting intellectual property.
"It is important to go after infringers," she said. "This does not mean that all infringers have to be pursued, and policies can be developed around this. But, for example, ignoring trademark infringement repeatedly can lead to erosion of a mark's distinctiveness and ultimately loss of rights."