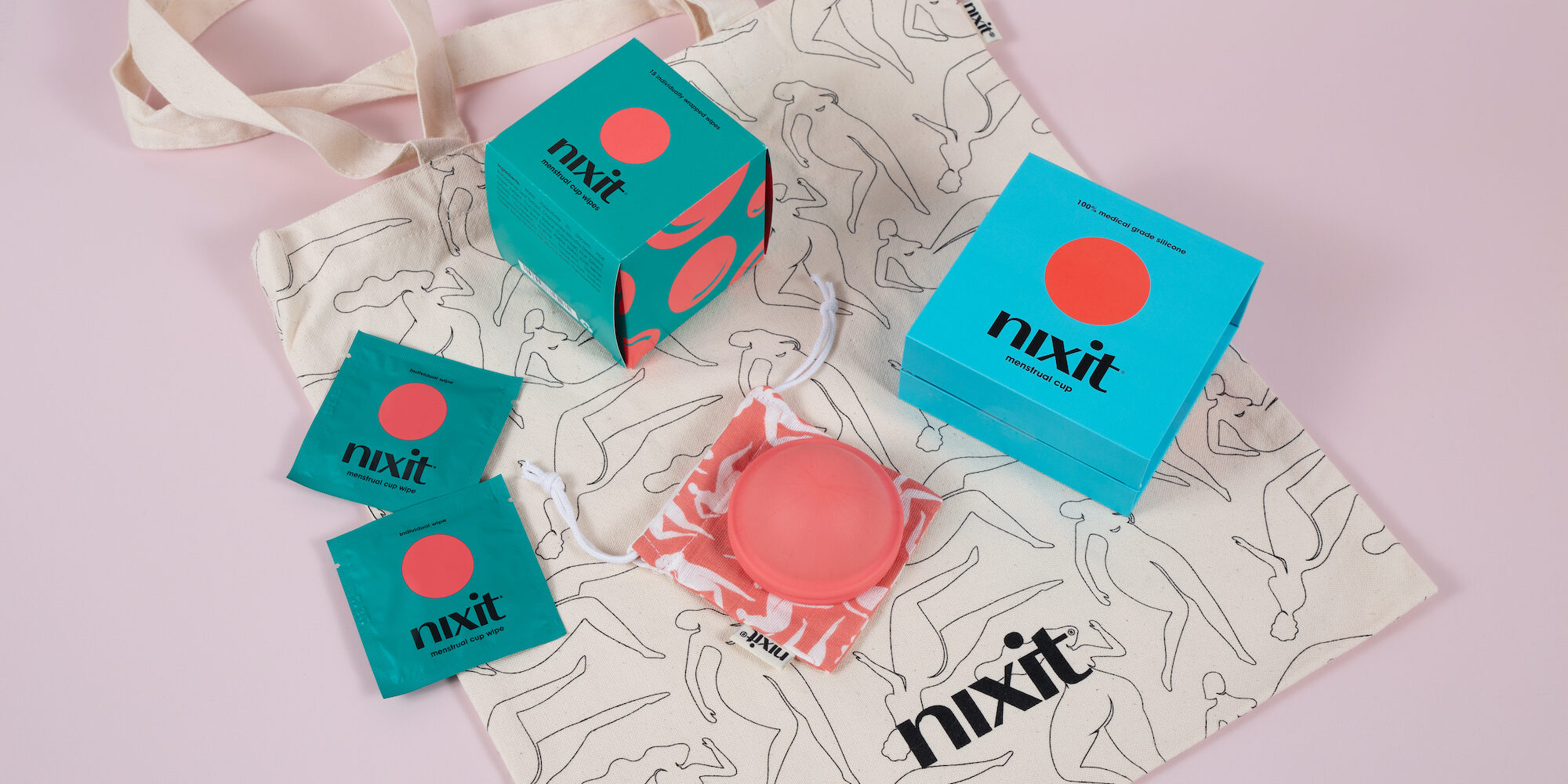 Period Disc Brand Nixit Forges First US Brick-And-Mortar Retail Partnership With Whole Foods
The ongoing tampon shortage has been opening retail opportunities up to emerging period care companies, Nixit among them.
The Toronto-based menstrual disc maker has forged its first brick-and-mortar retail partnerships in the United States, launching in over 80 Whole Foods locations on the West Coast and at Mother's Market & Kitchen, the natural grocer headquartered in Costa Mesa, Calif., with its hero menstrual cup and menstrual cup cleanser. Online, Nixit's cups are sold on Nordstrom's website.
Since its launch in 2019, the brand has secured retail placement in Canada, where founder Rachael Newton says consumers were "quicker to accept" period care alternatives like menstrual cups. The brand is in all Whole Foods Canada locations and pharmacy retailer London Drugs. 
In the three years since Nixit debuted, Newton has detected rising awareness of products like menstrual cups and a shift in the look of the category's merchandise. "When I started out, I described feminine care as sort of flowery. I felt like all the products out there were pink and covered in flowers," she says. "Now, loads of brands have great bright packaging. Most brands want to bust taboos."
Another change Newton has witnessed is an increase in consumer recognition of menstrual cups. "Now everybody knows what a menstrual cup is, but they don't necessarily know what a disc-style menstrual cup is, which is our cup," she says. "We educate them on why Nixit is different, and why we believe it's the evolution."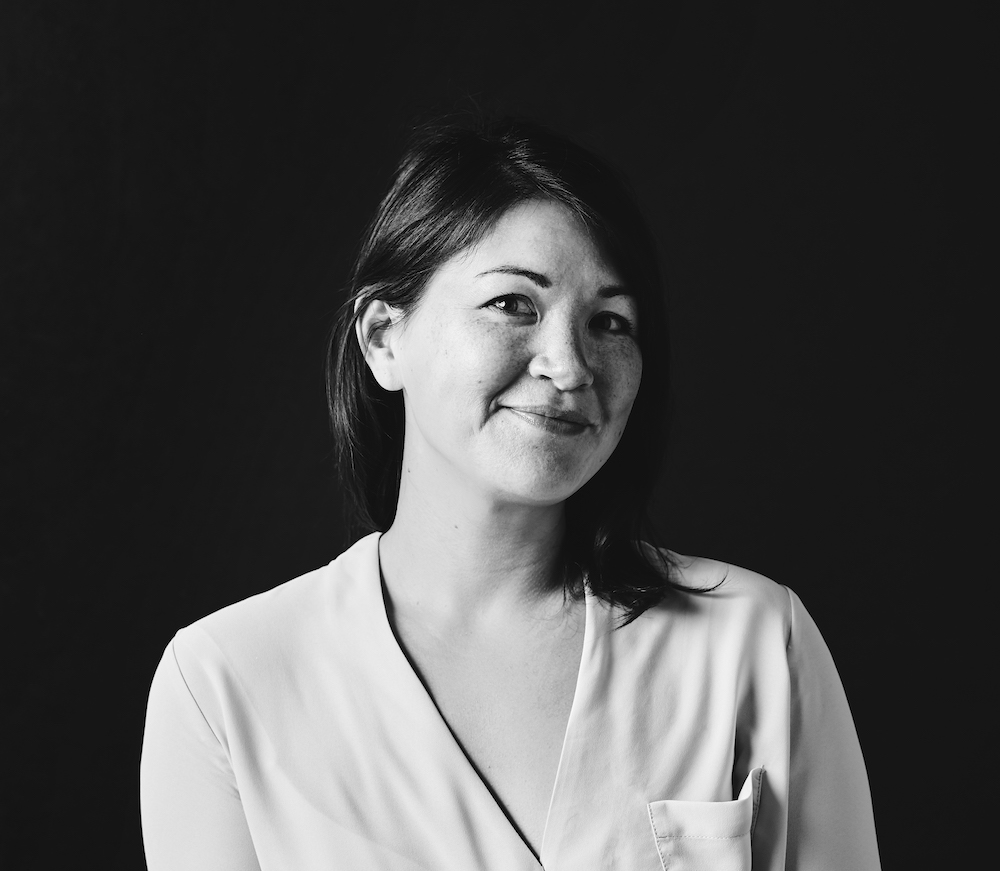 Internally, menstrual discs sit in a similar place to a diaphragm. The main benefit of that positioning, according to Newton, is that discs can be one size fits all. When she began exploring sustainable period care products, confusion over the cup size consumers should buy was a turnoff. Most brands offer two to three options. 
Another benefit of discs is they don't use suction to stay in place. "Some people don't like the feeling of suction or people with IUDs get scared about using cups with suction," says Newton. "Nixit uses your anatomy to stay in place. It also holds around double a traditional cup, and because of where it sits, you can have mess-free period sex when you're using it." The brand's disc is made from silicone and designed to last up to five years. 
Lawyer turned entrepreneur Newton notes that Nixit's direct-to-consumer prices are slightly different than its prices at Whole Foods. On its site, Nixit's discs are $42. The discs retails for $38.99 at the grocery chain. Nixit's menstrual cup wash is $15.99 at Whole Foods and $15 on the brand's site.
The lower disc price at Whole Foods was a strategic choice arrived at during negotiations with the grocer. "We are a premium product made in Canada, we make sure everyone in our supply chains is paid a living wage," says Newton. "The box itself is a hard box with magnetic closures you're meant to be able to keep to make things a bit more sustainable. We are at a higher price point than other cups, and when you're going into retail, they generally suggest that you are not too far above your next closest competitor."
Lowering the disc from the $40 range to the $30 range was key for Whole Foods. Other premium disc options from brands like Cora, Hello and The Flex Company are priced under $39. Nixit's cup is one of the few on the market that's registered with the U.S. Food and Drug Administration and authorized for sale by Health Canada.
Thus far, Newton has bootstrapped Nixit. She declined to share how much she's invested in the brand. While she admits its growth hasn't been as accelerated as it could've been with outside investment, the founder is happy to own 100% of the company. She shares Nixit has seen a 44% jump in year-over-over retail sales.
Overall, the alternative period care category is accelerating. According to a recent report from GreyViews, sales in the global menstrual cup market are expected to increase at a compound annual growth rate of 5.9% from $935 million in 2021 to nearly $1.5 billion by 2029. 
One popular channel for growth Newton is bearish on for Nixit is Amazon. Period care brands Saalt and Viv have experienced success selling reusable period products on the e-commerce platform, but Newton isn't ready to give up the one-on-one relationship Nixit has with its DTC customers.

She says, "If you buy directly from our site, we're there for you. You can DM us on Instagram, email us. It's a personal product. People want someone to chat with someone. 'Hey, it's leaking when I do this, have you got any suggestions?'"
Newton adds that members of Nixit's team are available to provide customer support to people purchasing Nixit at its retail retailer partners. She says, "I don't feel like we could give that same level of support if we sold on Amazon."