How pH-D Feminine Health Has Built A Big Business Addressing Vaginal Issues
As the founder and CEO of women's wellness brand pH-D Feminine Health, Deeannah Seymour has to be very comfortable talking about bodily issues that many people consider embarrassing. "My staff said to me, 'You realize you're going to be the face of vaginal odor.' I'm like, 'I guess I will never have another date again,'" the 47-year-old mother of two jokes during a recent interview with Beauty Independent.
Anybody can date, but not anybody could bring boric acid to market in a suppository format that can be widely used to address vaginal pH imbalance. Seymour's professional and personal experiences were an ideal foundation for creating pH-D Feminine Health's core vaginal odor product. Six years ago, while she was working in the pharmaceuticals industry, Seymour was on antibiotics for sinus problems. Antibiotics can throw a woman's vaginal biome out of whack, and she was looking for treatments to hold it in check.
"During that time, I was so frustrated with going to my doctor, getting the same medications, and having really disappointing results. I was in search of a natural solution for vaginal issues, but it was imperative to me to find an ingredient that was backed by published clinical data," says Seymour. "I started researching boric acid and came across dozens of studies that had been done on this ingredient, but no one was manufacturing it commercially."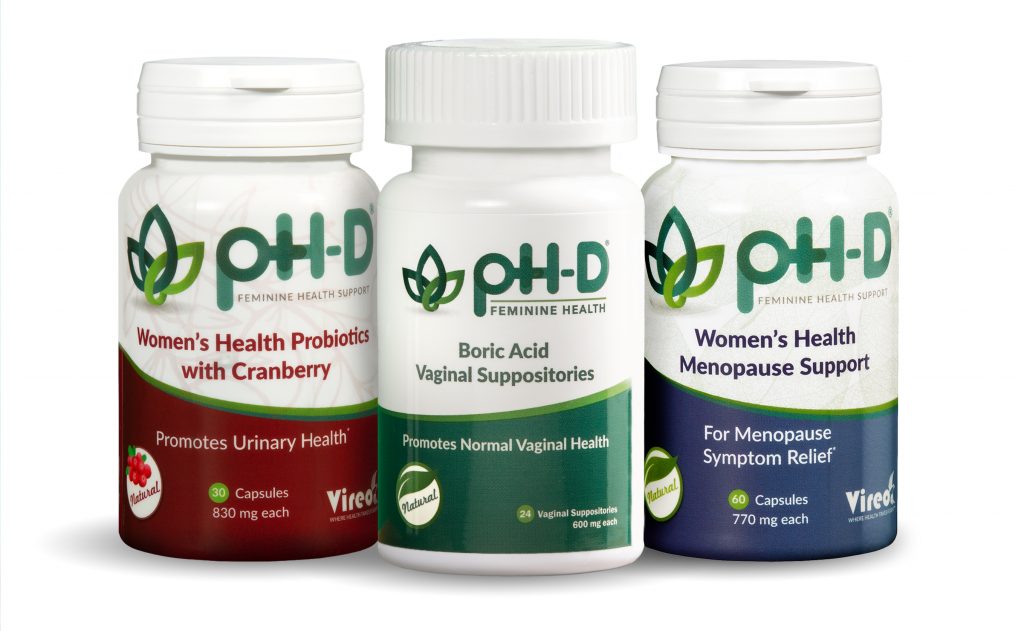 In addition to examining studies, Seymour commiserated with OBGYNs who were recommending boric acid to their patients, and directing those patients to pick it up at compounding pharmacies that tended to be on the expensive side and inconvenient. Often, women were experimenting with boric acid in their homes to handle their vaginal odor and irritation in secret. Seymour knew there had to be a better way to disperse it to the women it could help.
However, she didn't have the resources or manufacturing capabilities to transform her idea into a purchasable product. Mark Faulkner, president of Vireo Systems Inc., developer of health and personal care products for people and pets under brands such as Promera Sports, AminoActiv and ClariFast, and Seymour's daughter's hockey coach, did. Seymour partnered with him, and she shares he invested around $200,000 early on to produce pH-D Feminine Health's vaginal suppositories with the right dosage of boric acid based on the available medical information. The suppositories are sold in bottles of 24 with 600 milligrams each. They originally were sold for $25 per bottle, but the price has been reduced to $18.40.
"We have thousands of customers that will insert pH-D anywhere from one to four times a week to maintain normal vaginal balance and prevent odor from occurring."
In March 2015, pH-D Feminine Health made its debut on Amazon. It promptly became a bestseller for yeast infections and has remained the No. 1 product in its feminine hygiene category since it hit the e-commerce giant, where it's amassed nearly 4,000 five-star reviews. The brand's suppositories have been scooped up by millions of women, spelling millions of dollars in sales. Seymour declined to specify its exact annual revenue turnover, but disclosed pH-D Feminine Health has registered a year-over-year sales spike of 220%. She says, "We have thousands of customers that will insert pH-D anywhere from one to four times a week to maintain normal vaginal balance and prevent odor from occurring."
Boric acid vaginal suppositories serve a broad range of consumers. Seymour reveals pH-D Feminine Health's customers are a diverse group of women primarily aged 20 to 55 years old. Sexual activity, menstruation, menopause and medications like antibiotics can cause vaginal pH to change, and boric acid aids in returning it to a healthy vaginal pH of 3.8 and 4.5. Referring to vaginal odor, Seymour says, "It can be debilitating to women. I have had customers tell me that it affects intimacy, but it also keeps them from going to the gym and getting in a bathing suit. I've had countless women say they won't even get a pedicure because they are so afraid someone might smell them."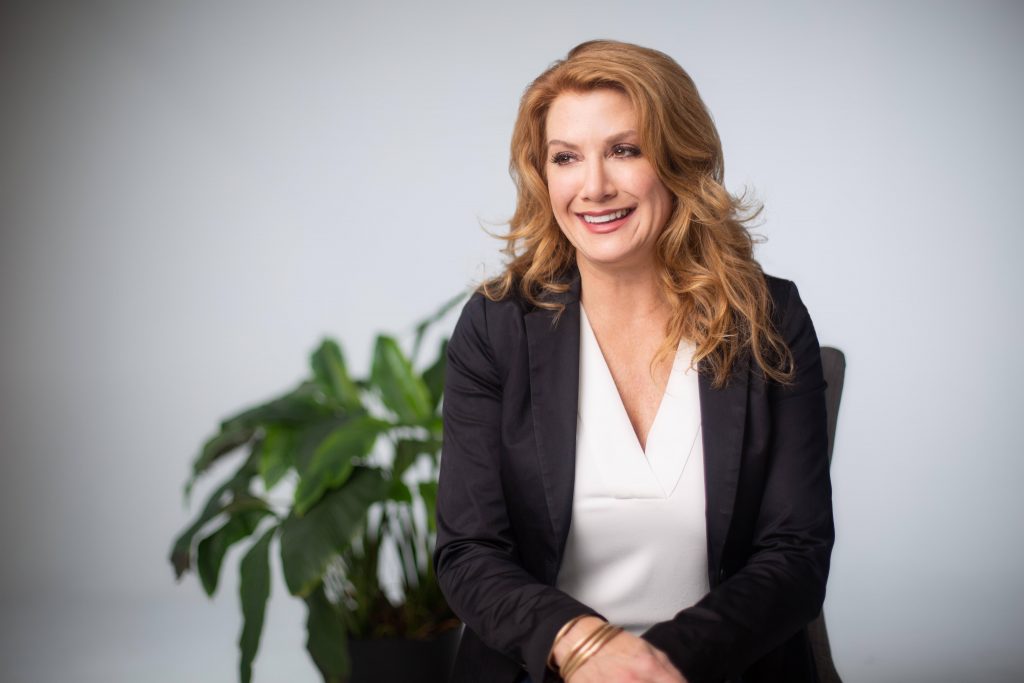 Confident that pH-D Feminine Health was on a good trajectory, Seymour left her pharmaceuticals job two and a half years ago to join her company full-time. Once on board full-time, she set out to diversify pH-D Feminine Health's distribution. In the summer of last year, she met with CVS and Target. In April of this year, pH-D Feminine Health's vaginal suppositories rolled out to Target stores nationwide, and Seymour reports they've become a top-selling stockkeeping unit in the chain's feminine hygiene department. In July, pH-D Feminine Health launched at CVS. Currently, it's carried at roughly 8,500 retail locations across the country—in addition to Target and CVS, it's in Wegmans, Hy-Vee and numerous independent pharmacies—and its door count is projected to at least double in 2020.
As pH-D Feminine Health has grown, Seymour admits cash flow has been the toughest challenge. The brand secured a line of credit from a bank for an undisclosed amount to enable it to scale up for retail. To erect infrastructure to support its expansion, pH-D Feminine Health has been on a hiring spree, and recently brought on board directors for finance, marketing and sales, and an operations manager, according to Seymour. Its team now stands at about 45 people. "We have invested hugely in people. I alway try to hire people much smarter than me in different areas. I know a little bit about a lot of different things, but by no means am I an expert," says Seymour. "The retail world has a lingo all its own, and we have an amazing team with professionals from the CPG industry with knowledge of the retail landscape."
"There is a stigma being removed from having discussions about feminine care and feminine issues, which is amazing."
The brand joins several emerging women's wellness players that are breaking down barriers at retailers and in the broader market as concerns previously dealt with in silence enter the public discourse. "There is a stigma being removed from having discussions about feminine care and feminine issues, which is amazing," says Seymour. "It's so refreshing to see companies investing in safer, more holistic products for women. These are products that we put in our bodies, and who knows what the long-term effects of them are? Providing safer options is great for everyone, and I'm so excited to be in this category with all the new exciting products that are being developed."
Seymour isn't done developing products. In the first quarter of 2020, pH-D Feminine Health will release a slew of items to deepen its reach into women's lives. It's already pushed beyond its signature vaginal suppositories to probiotics with cranberry for urinary health, menopausal support capsules and suppository applicators. "All of our products will be centered around women's health and feminine care. We want to provide holistic alternatives to products that are already on the market," says Seymour. "Several of the products that are coming out next year will be focused on feminine hygiene and controlling vaginal odor." Further out, pH-D Feminine Health will tailor offerings to the medical channel. Medical professionals have been crucial evangelists for the brand, and its packaging has been designed with a clinical feel to appeal to them, although it's softening the design a tad moving forward.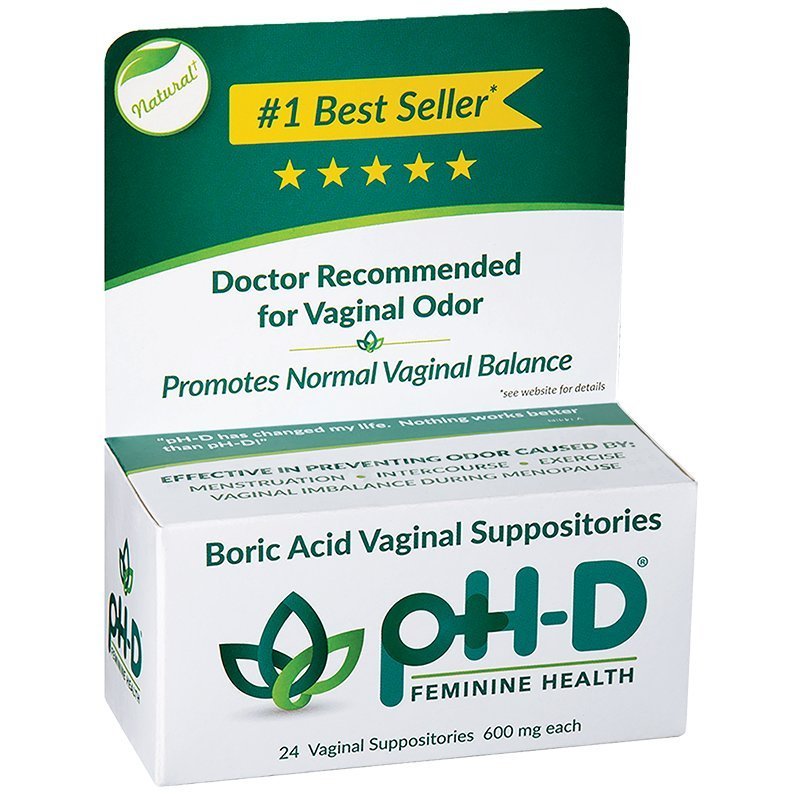 Don't expect Seymour, an ambitious entrepreneur out to place pH-D Feminine Health in corner stores nationwide, to exit her business soon. "I get asked probably weekly, 'Are you trying to build this up so you can sell it?' My answer is, 'Absolutely not.' That has not been my intention," she says. "I want to keep this privately-held, and I want to have a lot of different products that span the whole gamut of women's health, not just feminine hygiene." Seymour is having too much fun talking about vaginal odor to stop.