pH-D Feminine Health Expands At Walmart, Creates First National Ad Campaign To Destigmatize Vaginal Odor
Vaginal odor may not be a popular conversation topic, but products to treat it sure are.
Six years after its launch, pH-D Feminine Health has entered full distribution at Walmart's 4,700-plus stores in the United States with its first and bestselling product, Boric Acid Vaginal Suppositories, bringing the brand's total retail door count to 35,000. Founder Deeannah Seymour says the brand is on track to exceed $21 million in 2021 sales, up from $12 million in 2020 and $6 million in 2019. 
Prior to the recent expansion, pH-D's suppositories were carried at 750 Walmart locations across as well as hundreds of CVS and Target stores. Walmart has added pH-D's Holistic Feminine Odor Spray, $7.99, and Vaginal Odor Rinse, $6.99, to the original 750 doors where the brand's suppositories were carried. The brand has also created a special $9.99 package of its suppositories for Dollar General. Currently, the 12-count bottle is stocked at 1,000 of the discount retailer's doors.  
In Mississippi, where I grew up, the nearest doctor was probably 40 minutes away, but there are Walmarts and Dollar Generals readily available," says Seymour. "That's what I had in mind when I was looking at creating another SKU. People in rural areas need to have access to a product like this, too." She notes pH-D targets women aged 25 to 55 years old. In addition to boric acid-based products, the brand offers menstrual and menopause support herbal supplements available on its website.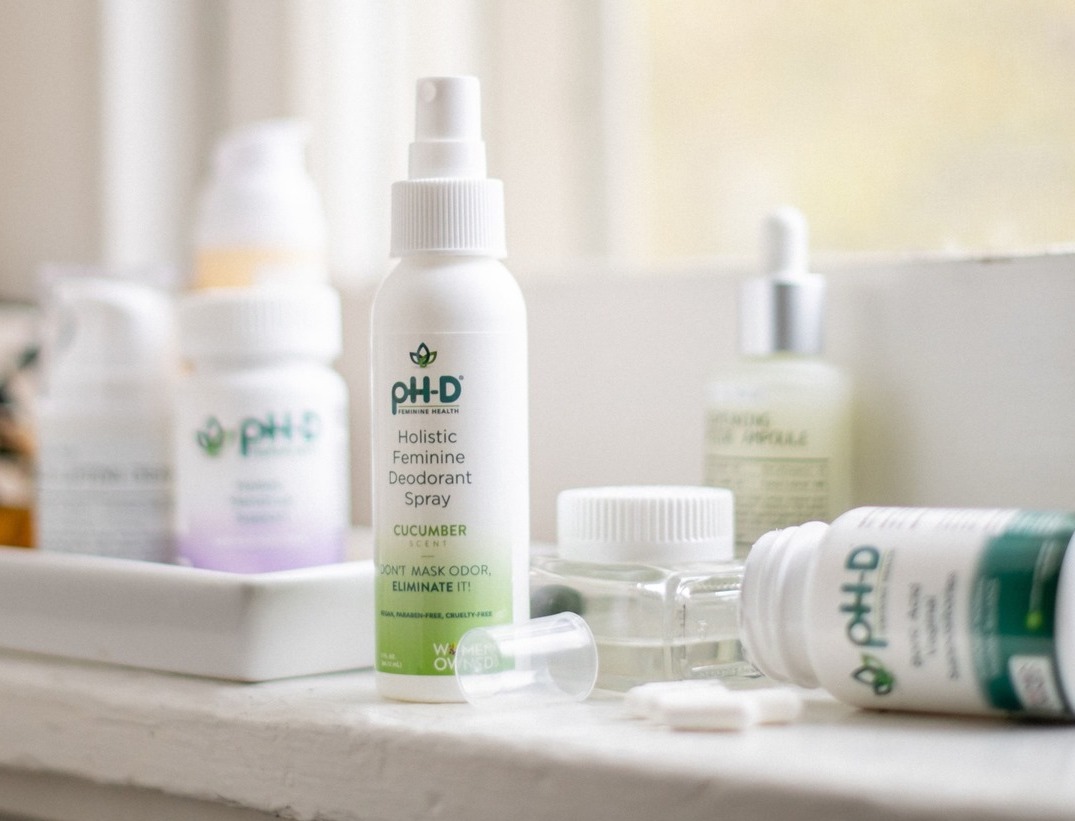 To support the brand's retail business and combat stigma around vaginal odor, pH-D is debuting its first-ever national ad campaign dubbed Smarty Pants and featuring the tagline, "know yourself well." Rather than shrouding the issue in innuendo, pH-D puts the subject of vaginal odor front and center to normalize conversations about it. 
Bacterial vaginosis or BV, an infection that's a common cause of vaginal odor, is widespread. In the U.S., there's an estimated 7.4 million new cases occurring each year. Globally, it affects one in three women. Many women find relief from vaginal odor through boric acid suppositories. Seymour's discovery of them inspired the founding of pH-D. Today, a bottle of pH-D's suppositories sells every 30 seconds. 
"Odor is one of the top reasons a woman will visit a healthcare provider. It really is something normal that happens that women need to feel comfortable discussing," says Seymour. "No one had really ever brought this to the forefront before. We knew that we were the right people to do it, and we wanted to do it through a national ad campaign." 
Seymour says it was imperative that she choose the right partner to guide her and her team through the daunting process of creating the campaign, which includes connected television, online video, streaming, social, digital display, point-of-interest geo-targeting and online banners. The founder came across another woman-owned business, Fancy, a New York advertising agency that's not a stranger to tackling taboo and sensitive subjects. Fancy previously worked with sexual wellness retailer The Lion's Den. 
"Because they're used to tackling these sensitive subjects, we knew they would be perfect for helping us develop this campaign," says Seymour, sharing the total production cost of the campaign was $200,000.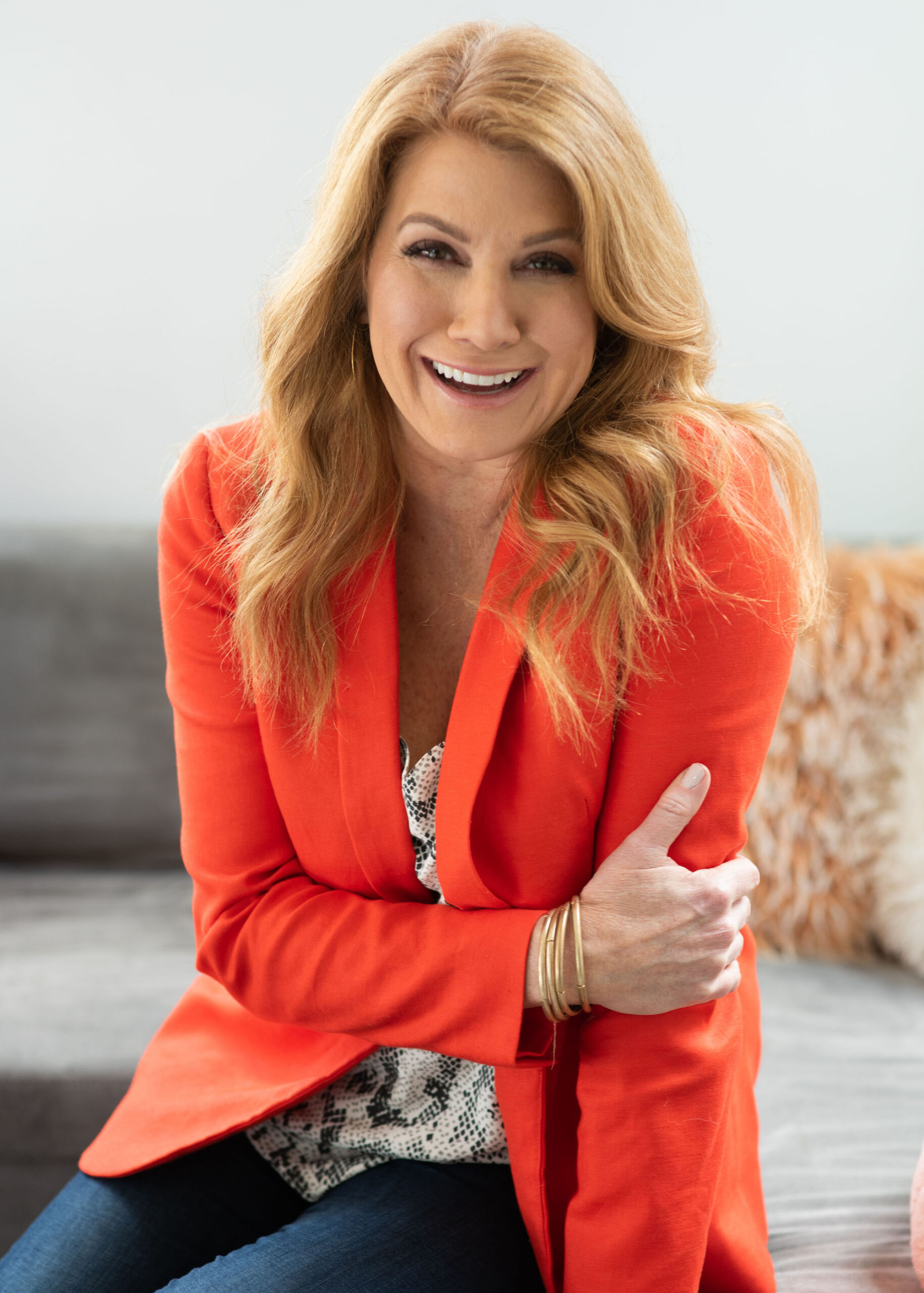 "Half the reason women have been brought up to feel uneasy around their bodies is because advertising and marketing has told them to," says Fancy co-founder Katie Keating. "It's a privilege to work with a brand that is changing the conversation about feminine care and working hard to give women holistic options to manage their own bodies and wellness."
Seymour started pH-D in Nashville in 2014 with partner Mark Faulkner, president of sports nutrition supplement company Vireo Systems Inc., who happened to be Seymour's daughter's hockey coach. As previously reported in Beauty Independent, Faulkner invested around $200,000 to get pH-D Feminine Health off the ground. The brand launched on Amazon in early 2015 and quickly had the platform's No. 1 product in the feminine hygiene category. 
The pair still works closely together, figuratively and literally—their companies are in the same building, allowing them to pool resources. "We're able to share some of our key employees, which is phenomenal," says Seymour. "We're essentially co-CEOs of several of the employees, which means right next door I have someone I can bounce ideas off of because he's been in the business world for over 30 years. He's a seasoned business owner that has really provided a lot of guidance and support in growing this business."