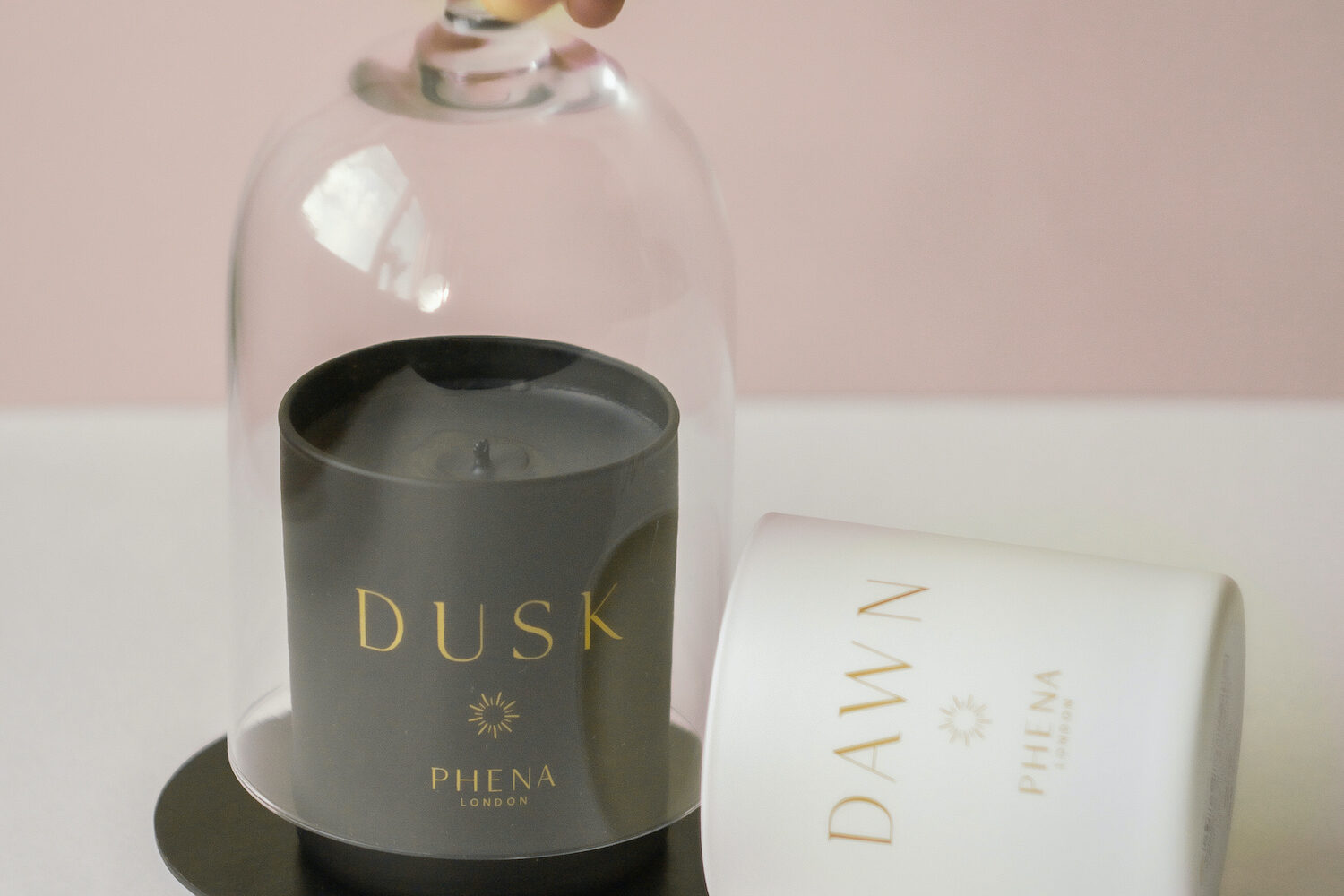 Phena London Turns Discarded Cooking Oil Into Luxury Candles
The idea that stuff that could be used again wound up in landfills or the ocean galled Patricia Romero, and she began mulling over how she could turn that stuff into desirable products to disrupt the waste stream.
A previous supper club host and past food blogger, she looked to sustainable London restaurant Silo, which depends on ingredients cultivated locally and closes the loop by composting them to nourish future ingredients, for inspiration. She decided to repurpose waste oil, a byproduct of restaurants, into candles and launched the brand Phena London last year to do so.
"Candles is such an interesting one because, ultimately, you end up burning the product, so what you burn doesn't necessarily need to be a virgin material if it is a good quality product," says Romero. "It's not something that you apply on your skin, it's not something that's topical, so it doesn't necessarily need to be something that is completely fresh."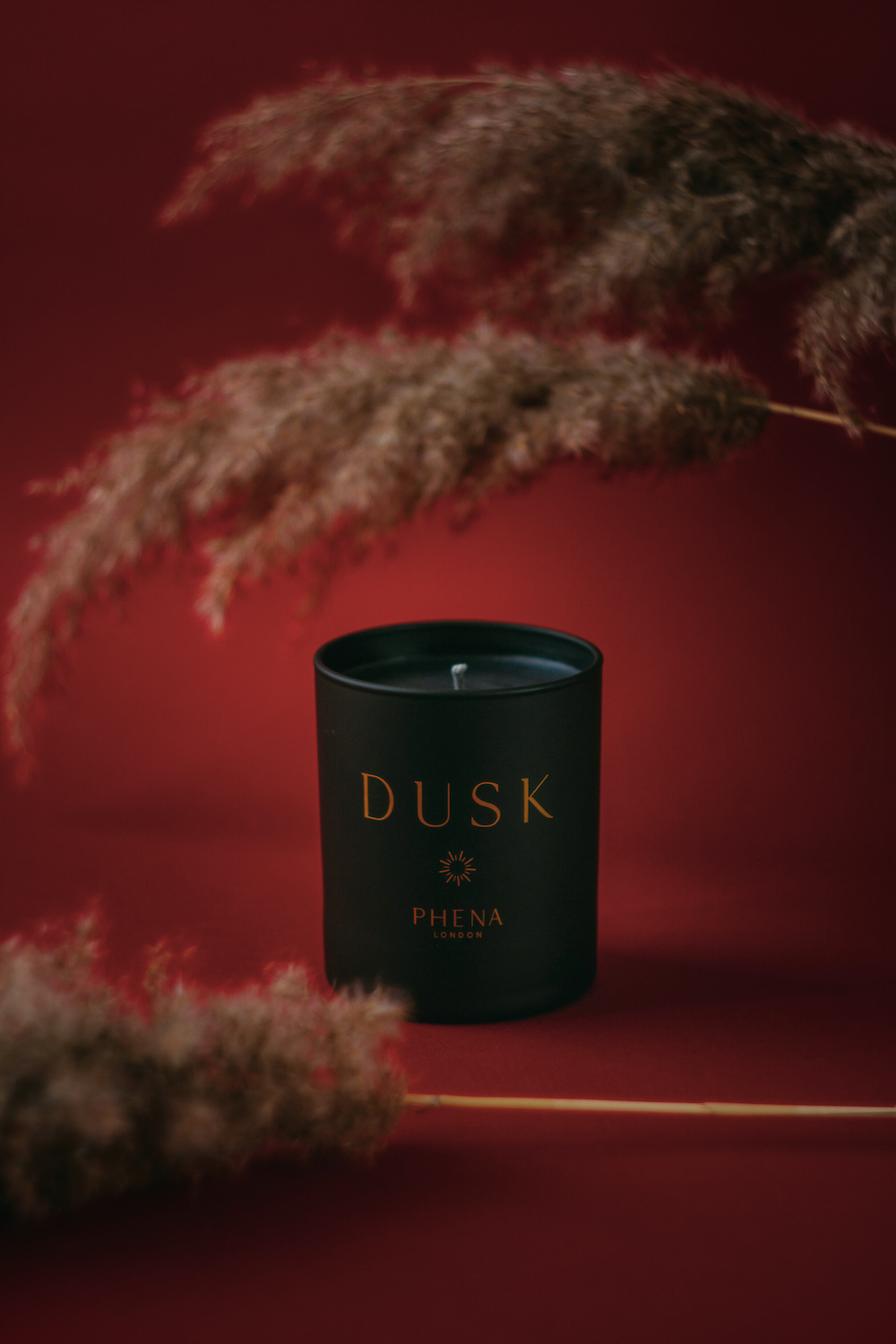 Romero started by collaborating with primarily vegan restaurants in London to collect their used oil, which she transformed into candles that she packaged herself. Today, she depends on a manufacturer in Portugal to handle the back-end part of the business. The candles are hand-poured there using a method where mostly olive and sunflower oils are collected and formed into candles. Essential oils are mixed in during the process.
Each Phena London candle saves 170 milliliters or slightly under a cup of oil from the waste stream. That might not sound like a great deal, but the brand highlights that a liter of improperly disposed cooking oil can contaminate up to 1 million liters of water, damaging the environment and threatening animals within it. In the United States, the brand Further operates on a model similar to Phena London and turns waste grease into soap.
"People need to reimagine what a luxury product can be. It can be made from something that was once considered waste."
Phena London debuted with the candles Dusk, which contains a blend of lavender and chamomile, and Dawn, which includes eucalyptus and mint leaf. The candles are priced at 45 pounds or roughly $60. The initial plan was to launch with more of a bang, but the pandemic made that difficult. "In the end, it worked out, and it made me do everything more slowly and not rush into it and get caught up in the launch fervor," says Romero, adding, "It also allowed brands to pivot and try different things and talk to their consumers more honestly about the things that they were going through."
Dusk and Dawn are designed to be a simple capsule collection to take customers from morning to evening. "It ties into the idea of circularity, the change of the day, the change of moods," says Romero. "The fact that essential oils can help you relax, but also energize you linked with that theme as well."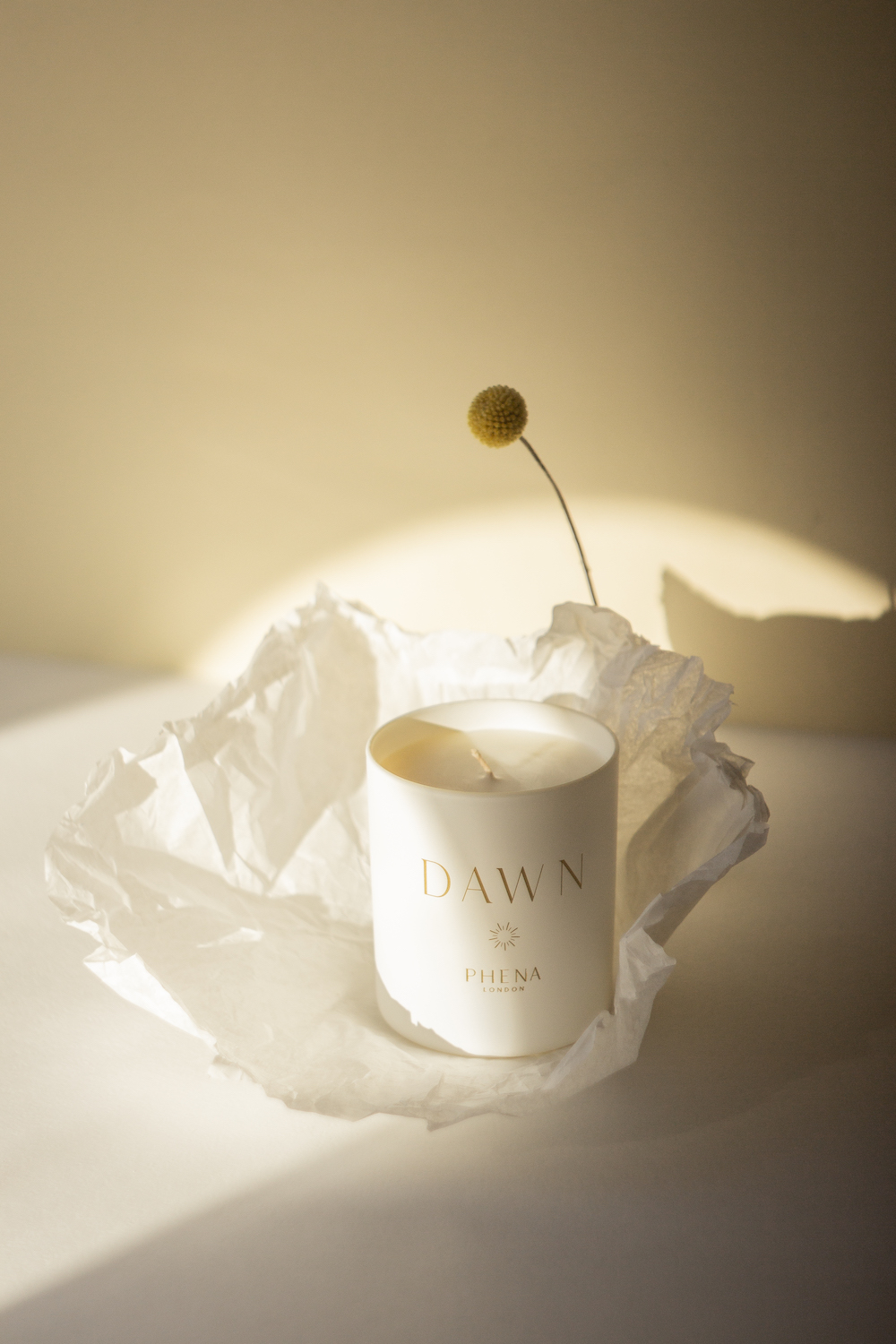 She makes it a point to market the candles as premium products. "People need to reimagine what a luxury product can be," says Romero. "It can be made from something that was once considered waste if treated properly and beautifully and made into something desirable." She wants Phena London to be as esteemed as the Diptyques of the world. "It's just that sustainability is another element to it that makes it even better for the environment than what's currently out there," says Romero.
The brand has four stockists: Counter Culture, Dayrize, The Future Kept and Yuty. Romero works with the wholesale marketplace platform Curate Beauty. "I quite like partnering with smaller retailers that are very much going through the same challenges that I'm going through," she says. "We have a lot to talk about and learn from each other." She was in talks to launch Phena London at a larger retailer pre-pandemic and hopes to pick up the conversation again down the line. The brand currently processes purchases in the United Kingdom and elsewhere in Europe through its direct-to-consumer website. Among Romero's distribution goals is U.S. expansion.
Another goal is to collaborate with independent ceramics artists to design candle accessories and yet another is to create custom candles for restaurants. "Many companies now are doing candles as an add-on, and I think restaurants might be next," says Romero. "So, coming up with not only a scent that represents them, but also using a material that would have otherwise gone to waste, why not? Why not use it as a product offering for their customers?"