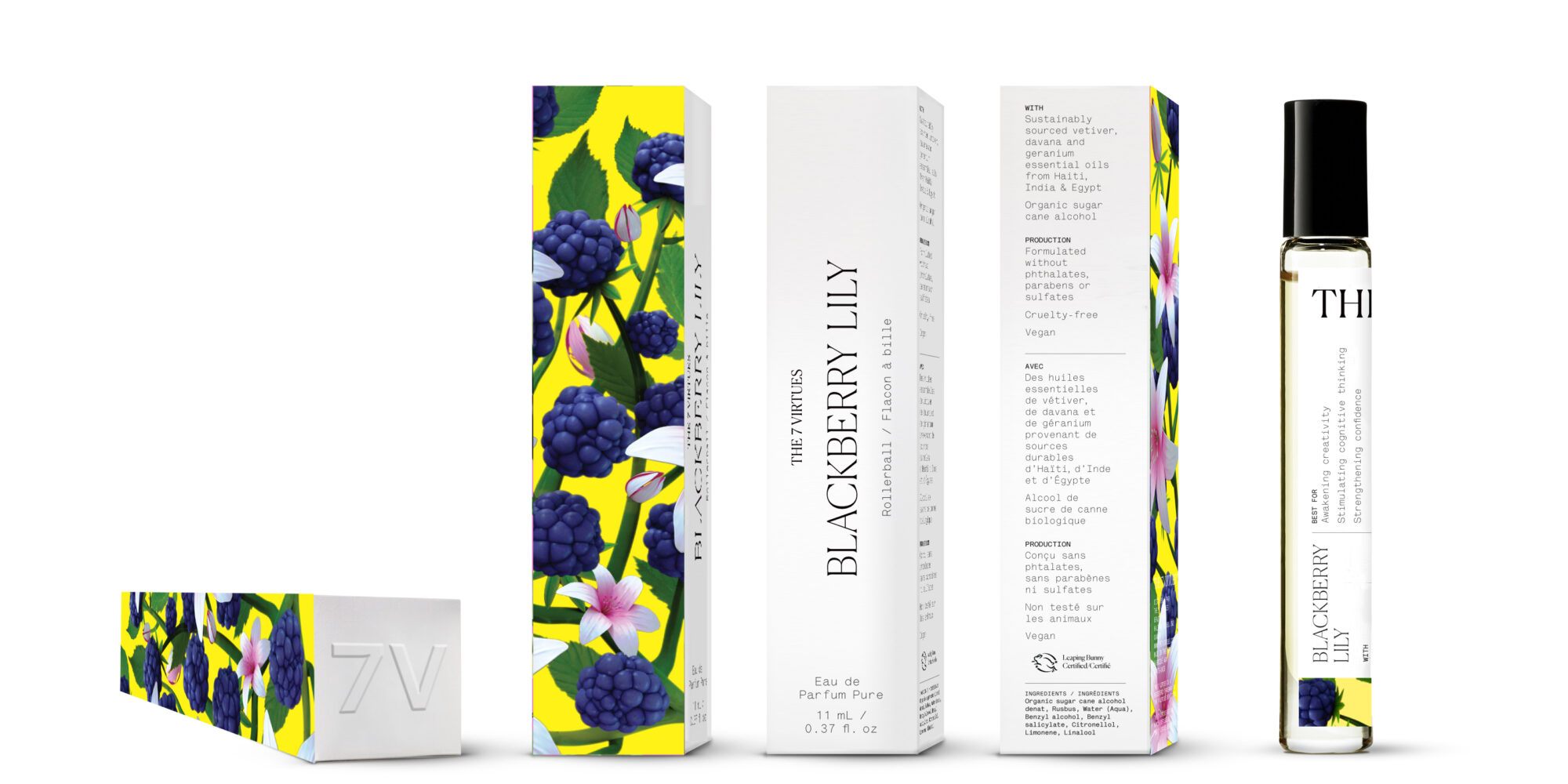 The Philosopher Queen Of Clean Fragrance: The 7 Virtues Founder Barb Stegemann Talks Inspiration And Expansion
Barb Stegemann's list of accomplishments is so impressive it borders on intimidating. She's founder of clean and conscious fragrance brand The 7 Virtues,
one of the highest-grossing brands to come out of "
Dragon's Den," Canada's version of "Shark Tank," 
an entrepreneurial speaker, author of the self-published "The 7 Virtues of a Philosopher Queen," which, as of the fall, will be first book sold by Sephora, and subject of the award-winning documentary "
Perfume War
."
As awe-inspiring as Stegemann's accolades are, the polymath's  warmth and infectious enthusiasm makes it nearly impossible to leave a conversation with her feeling anything but empowered—as if you, too, can do anything.
Beauty Independent spoke to Stegemann about, among other things, dominating the "Dragon's Den," why The 7 Virtues is staying exclusive with Sephora, and how her s
ocially-driven brand helps rebuild war-torn communities by working with farmers to grow organic, fair-trade essential oils.
What inspired you to write your book?
My best friend [Trevor Greene] was wounded in Afghanistan. He was axed in the head by the Taliban. We went on a long healing journey. In the hospital, I did whatever you would do for your best friend. I said, "I got this, you heal." And I realized that I don't got this. I'm not a brave soldier, I'm not a world leader. I've got nothing. All I had was a journalism background and a philosophy background.
It dawned on me that we have more power than we realize. I realized women own the voting power. If we held hands tomorrow, entire governments would follow our collective vote. We own the buying power. Eighty percent of household decisions are made by women. I thought it's really backwards that we continue to ask our military to go into this broken model. We're not taking care of the families or the children [in war-torn areas], all the things that women would do in policy or leadership. So, I wrote the book, first dedicated to my best friend. My whole idea was here are the seven virtues of a philosopher queen. 
I thought if I could harness women's buying power and voting power to really start to reverse the cycle of war and poverty, then I could show Trevor that his mission wasn't in vain. A lot of us have family and friends in the military. We witnessed what happens when our brave soldiers come back, it doesn't matter from what country. We sometimes feel like our hands are tied. I thought, "My hands are never tied." So, I started with the book, and we went on a long journey. Women have read the book and, then, they've launched companies, ended bullying, run for office.
How did the book lead to the launch of The 7 Virtues brand?
About a year after I launched the book, I read about this man Abdullah Arsala in Afghanistan. He was growing legal orange blossom and rose as an alternative to the illegal poppy crop, which is run by the Taliban. I knew we could help him to liberate farmers from the opium warlords. I thought, "This is how I could bring my thesis to life. I'm going to buy his oils and stop talking about it and do something." I bought what little oil he had on my visa card. I was made fun of. We have a little tabloid [in Canada] that mocked me, saying I was just going to save Afghanistan with one cup of oil. I had no money. The banks wouldn't give me a loan. I had a perfect credit rating. I owned my own house. I didn't have a word for social enterprise. I couldn't explain the life of these farmers.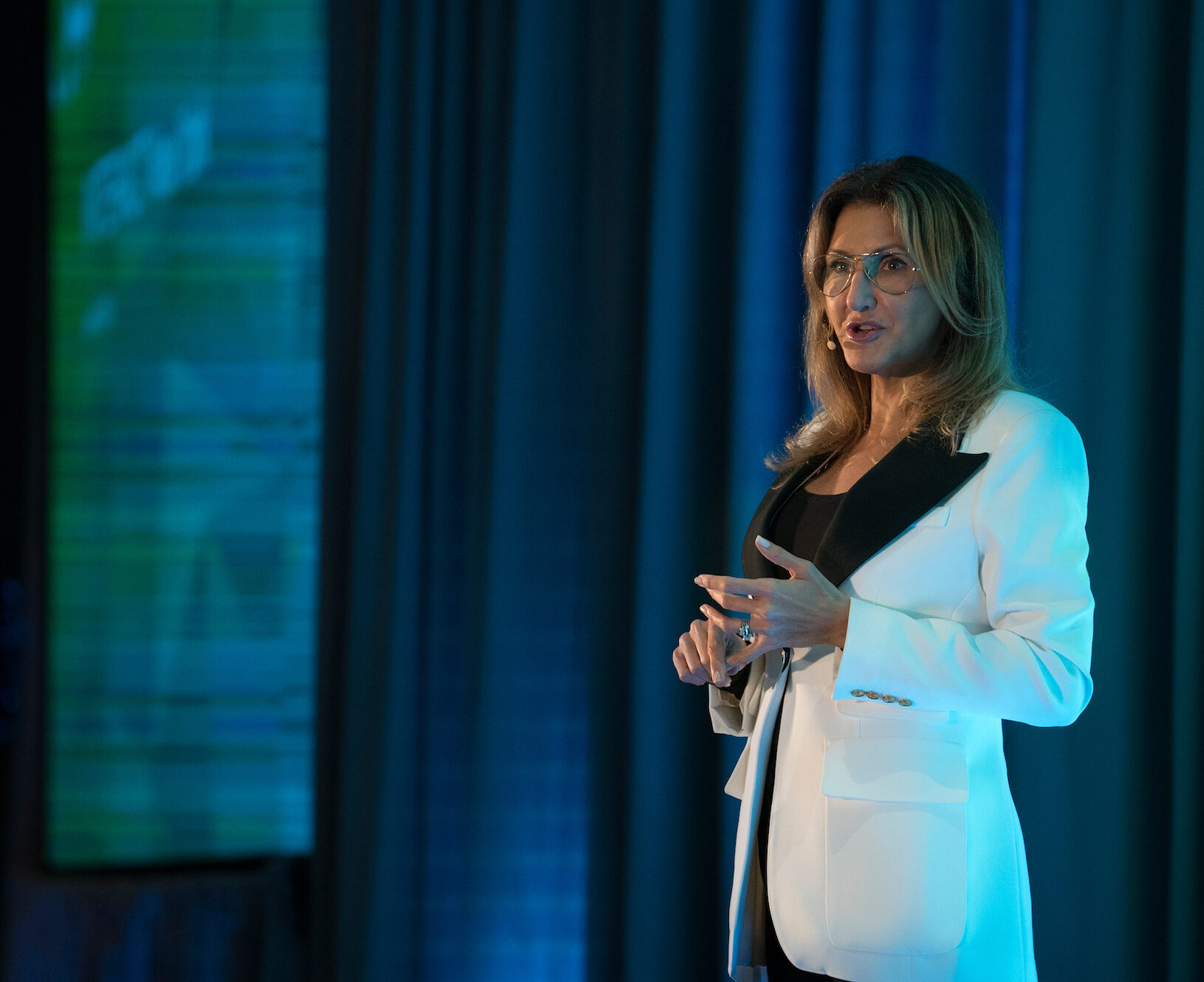 When you went to banks, what were you saying was your business plan? 
I said I was going to buy organic fair-trade oils from farmers in Afghanistan so they don't have to grow the illegal poppy, which is where 90% of the world's heroin [comes from]. They would not loan to me. I put it on my visa card because I was that committed to my vision and, then, I went on "Dragon's Den" about eight weeks later and won. We were on the front page of The Globe and Mail, third page of the Toronto Star before "Dragon's Den." Then, everybody went crazy for this idea. After "Dragon's Den," the bank was like, "Oh, we're so proud of you." I know that women go through this to this day. So, for me, it's very important that, as a female founder [who's] gone through it, that we don't let those barriers stop us. Find a way. "Dragon's Den" was hard. It was scary. People told me not to go. I ignored all of it and said, "Trevor's brave. We're not going to sit back and make him think his mission was in vain." That was my driver. 
We bought Abdullah's oils. We launched it at my garage. In the early days, we were in Lord & Taylor, and we were cruising along. Then, something happened. The world changed. My kids—millennials, gen Z—started owning the buying power. My generation—gen X, boomers and above—which had been my shopper and department store shoppers, was fading away. The buying power was now with this young generation. I saw my company kind of surviving it, but wasn't thriving. 
You participated in the Sephora Accelerate program in 2017. How did it help you evolve your business?
While I was there, I started doing the right things, questioning myself, "Why do we double the fragrance oils? Why are we infusing it with regular alcohol?" It should be organic sugar cane alcohol. Then, my mentor said, "You're going to do a rebrand, all new scents, new packaging, [but] same oil, same countries." He helped me find a branding agency. Now, the packaging is gorgeous. We have a Colombian artist that does all the 3D art, and that really catapulted us, but also having the support team. Our Vanilla Woods, for example, which is our number one SKU, we did 35 versions to get to excellence and the Sephora team, because of Accelerate, invested and spent that time with us. They really helped me to make it excellent. That kind of investment is a blessing. 
Do you plan to stay exclusive with Sephora for the near future?
We're blessed. [Sephora EVP/global chief merchandising officer] Artemis Patrick has really helped us out. I'm really loyal. We've turned down quite a few stores. I won't name them out of respect, but we are hardcore exclusive with Sephora because they saved me. 
How has COVID-19 impacted your business?
Our online sales are 88% over last year, and our brick-and-mortar [sales] are 32% up over last year, which is really impressive. But, because of the pandemic, you can't get to the U.S. We live in Canada, but we manufacture in the U.S., and we hire people in the U.S. This is where we do well, we've got to invest in the community. We went through things as a business, our stores shut down. I am a motivational speaker, my talks were delayed, everything was shifting. So, we went virtual. We created a studio and started doing all of our training virtually with our beauty advisors. We started doing motivational events, empowering [our advisors] to set their intentions and empowering them to write their own books. Empowering women is all I ever set out to do, so it's exciting to be back to that.
As a result [of everything going virtual], we pitched to Sephora France. They had heard of us during the Accelerate program, and they wrote us. We are launching in France and 13 other countries: Italy, Spain, Bulgaria, Romania, Serbia. I am so excited because before we would have hesitated to expand.
The two biggest lessons I've had from this whole pandemic: One is that you can do absolutely anything you thought before you would have to have boots on the ground to do. You can actually do it virtually. The other is you'll be remembered for how you got people through the pandemic. So, for me, the perfume oils are very important. We're helping people set their intentions, stay focused. [My] book is the first book to ever launch in Sephora. It was sold out before they even sent the email [announcing it]. I knew the book would do well because we give one to every beauty advisor, and they tell me they love the book. [Some of them have] never met a female CEO. They feel like this is part of their dream. All those things are very important to me as a female, and I get to do that now. I'm so grateful.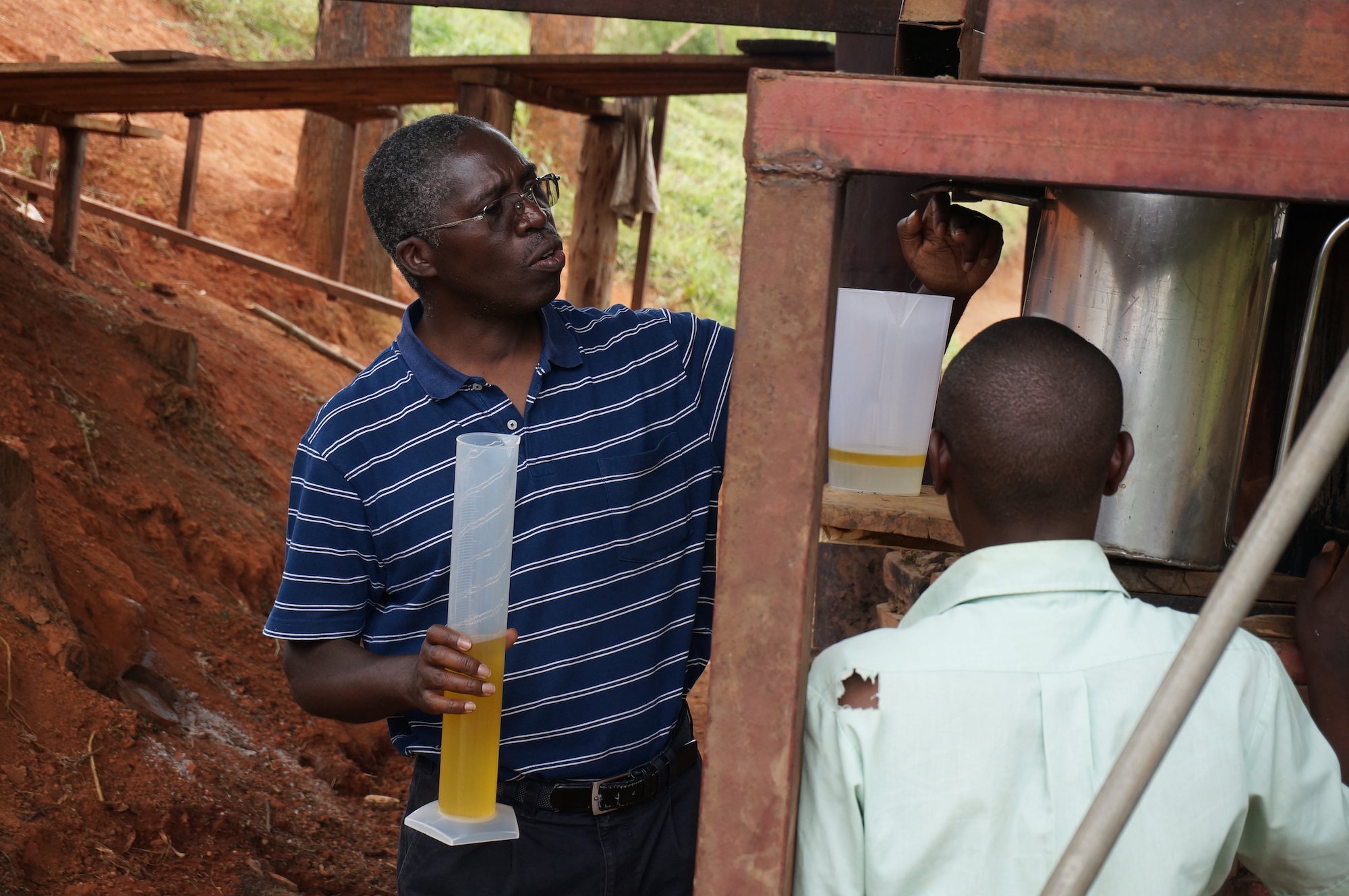 The fragrance market in the European Union is more competitive than the North American fragrance market. How will you differentiate your brand?
They sell three times the perfume that North America sells. It's incredible. [We'll differentiate with] our clean ingredients, being vegan and cruelty-free. We're Leaping Bunny-certified. Then, there's packaging. We got rid of the cellophane. Our designers had this expensive board, which was always FSC-approved, but it needed to have cellophane to protect it because stores are dirty. We got rid of it. The new packaging is beautiful. It can go in the store with no cellophane. Then, we went further. We were always FSC-approved on the secondary packaging, but you can take the gemstone roller bowl out and keep it. The perfume bottle can be recycled. Our next scent, which will launch in the fall, will be fully recyclable. The sprayer will come off. We're learning as we go. We cross-pollinate ideas with every Sephora store around the world. 
It's been hard because, up until now, the sprayer on a recyclable bottle was like three times the size of the bottle. I'm embellishing, but it was just hideous. When we talked with Sephora, they really wanted to see us do this. By the end of 2021, we will finally be fully recyclable in every way, shape or form. That's really important. 
In the EU with lockdowns, they too are experiencing this amazing rise in online shopping. So, we will launch online in those 13 stores in the EU June 1. Stores will probably be more like the fall. They have such high online sales, and we'll do sampling. They'll do marketing support. 
How much did it cost you to self-publish your book?
It was $8,000 Canadian dollars for 3,000 books [or $6,215 at the current exchange rate]. That was paid off that weekend, which was insane. We did three big events, and that was it. 
How much did it cost to launch your brand?
It was about $20,000 Canadian dollars to launch the first perfumes [or $15,772]. That was a lot on my Visa card. That took six weeks to pay off and only because our national paper put me on the front page. That was why they sold out. We [were sold in] two little boutiques, one in Halifax, one in Toronto, and we couldn't keep them in stock, and that was the first 50 milliliters in the ugliest box with the ugliest label. Shameful.
What was the launch timeline?
The book published in 2008 on International Women's Day. The perfume [launched on] 2010 International Women's Day. "Dragon's Den" aired nine months later in 2011. The pivot and rebrand was when I did the Accelerate program in 2017. We hit the shelves in 2018, so we've been almost three years in Sephora exclusively. It's been just the loveliest experience. Anything's wonderful after that kind of struggle, though.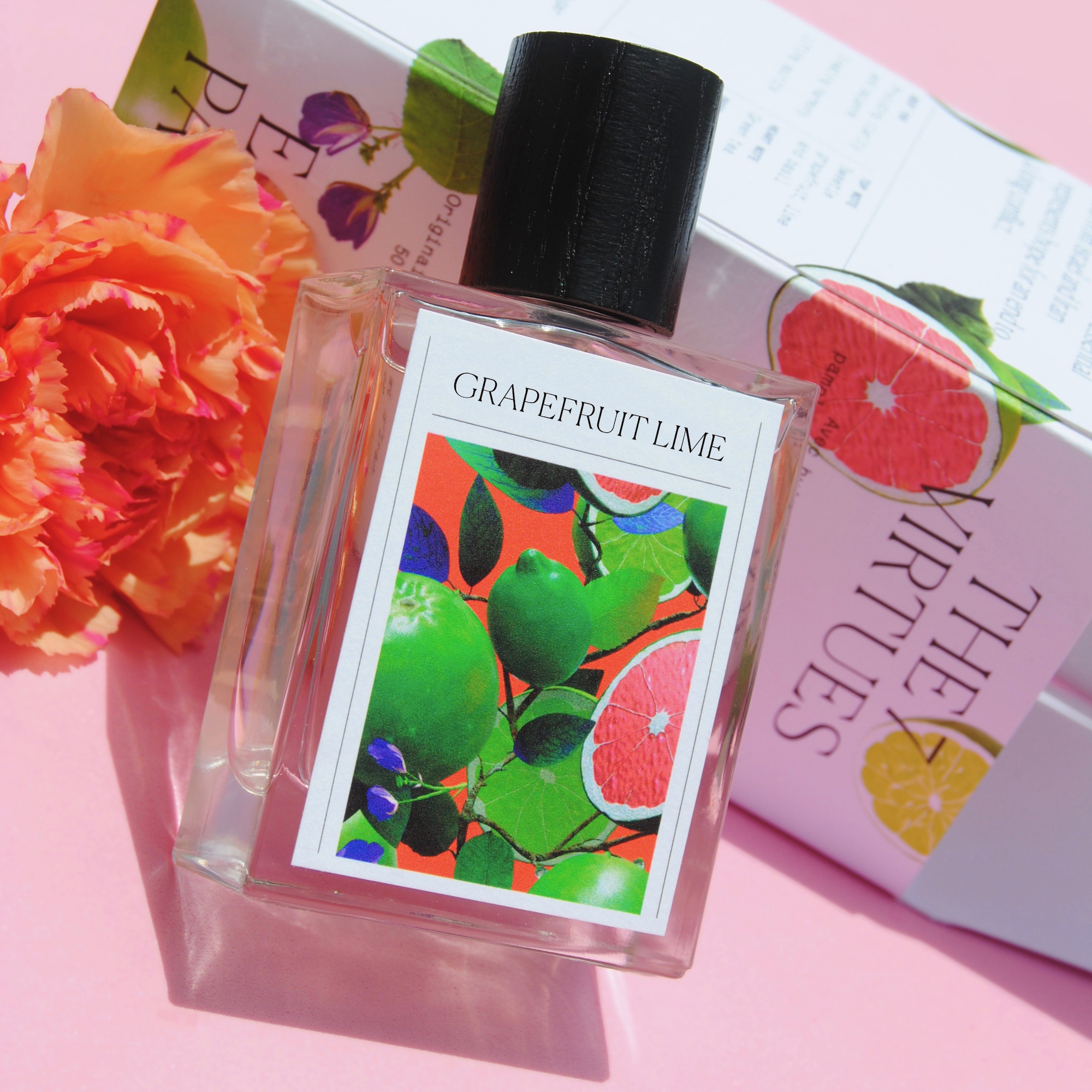 How much of your business comes from the U.S. versus Canada? 
About a third of our sales are from Canada and two-thirds from the U.S. Canada punches above its weight for its size only because we've been around for 10 years. So, everybody that loved our line in the original department store had to adapt and come over to the new line. We brought over a lot of women who weren't necessarily millennials. Now, what's happening is we're seeing the U.S. really rise up. We really didn't do a good job of getting our story out [at first]. My merchants have said that the timing for what we're doing is now. People want meaningful products that make a difference in their lives. They want them clean and with purpose. 
I'm glad we never gave up during all those tough times. I have not drawn a salary, not a penny. I've been living off my book. I don't need a lot. I was raised on welfare by a single mum. I have a house. I have a car. I've got more than I ever dreamed I'd ever have. Maybe one day, when [the company] sells, I'll get my dividends, but, right now, I would feel really guilty taking any kind of income because there's so much to invest back in to keep growing and compete: invest in marketing, invest in sales, invest in all the things you need to do.