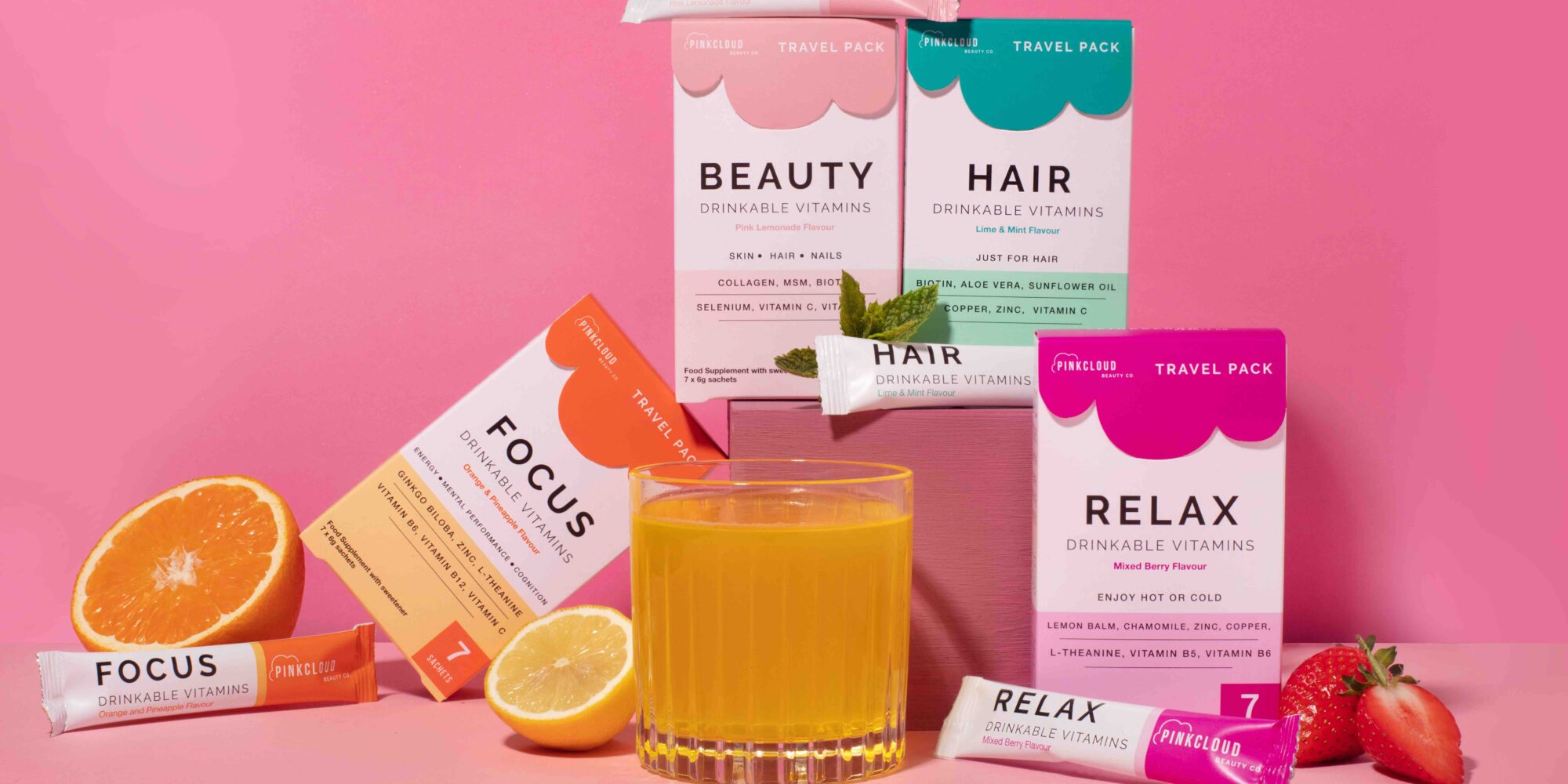 Meet The Ingestible Beauty Brand Marching Into Leading UK Retailers
Usually, it's not ideal when your significant other brings work home. For Suzanne Wong, though, the annoyance sparked a business concept.
Wong's partner Paul Horrocks, a lawyer turned corporate finance executive turned e-commerce entrepreneur, was constantly sharing supplements with her that he was evaluating for LiveLean, a health food website he ran from 2014 to 2018. From the barrage of supplements, she cobbled together a routine of methylsulfonylmethane (MSM), biotin, collagen, selenium, and vitamins C and E. Wong was thrilled by the routine's glowy results, but not so thrilled with swallowing multiple pills to achieve them.
"Paul used to call it my witch's brew. He said to me, 'Is there one thing you could take to get it?' I said no, and we thought, 'Why not make something ourselves then?'" recounts Wong. "The idea was to encompass the things that worked for me and, more importantly, worked in general in a different format than the tablets, powders and capsules that were out there. That's how it started."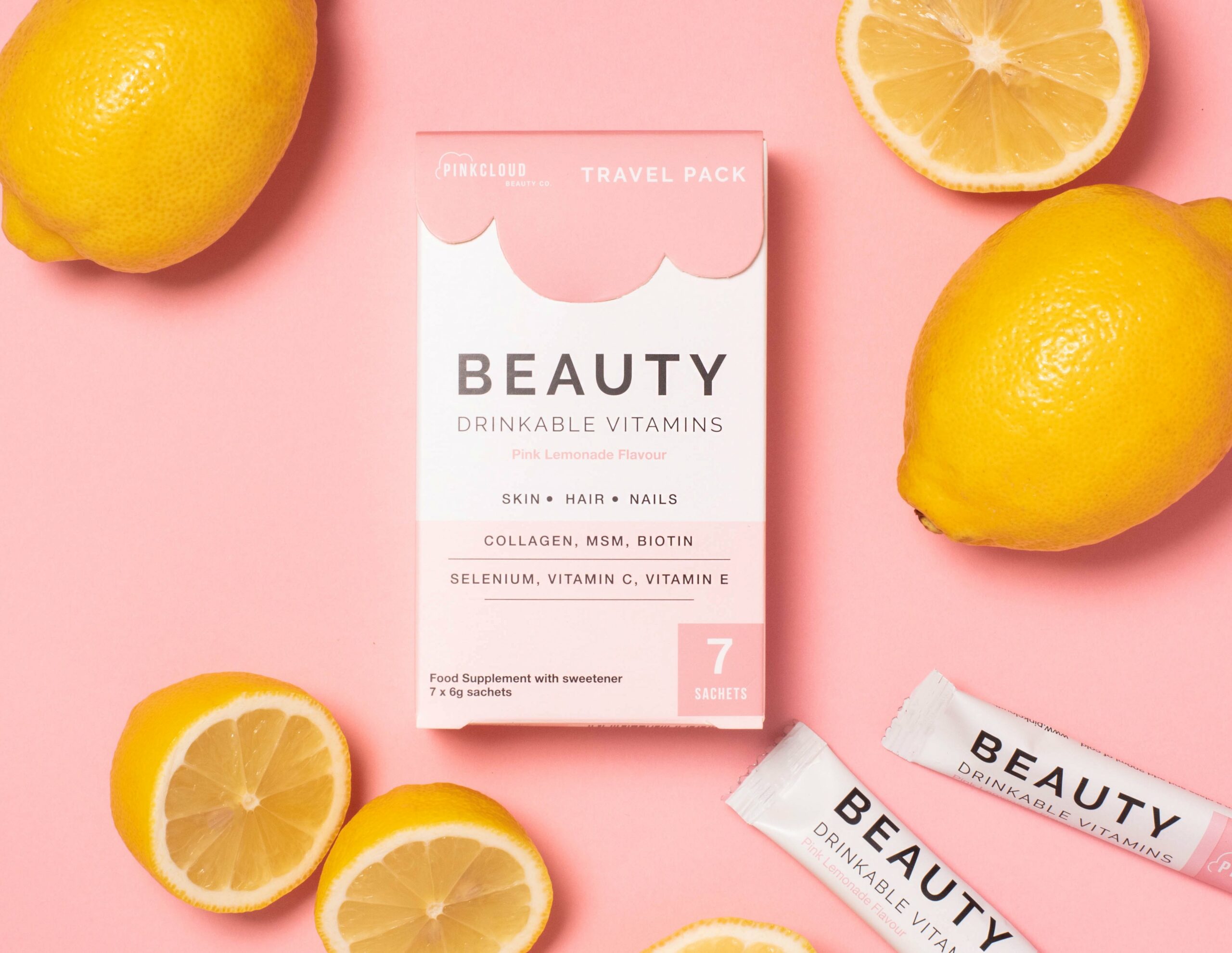 Specifically, that's how British brand Pink Cloud Beauty Co. started in 2018 with the 3 in 1 Collagen Beauty Drink. Now named Beauty Drinkable Vitamins, the pink lemonade-flavored creation features the six ingredients targeting hair, skin and nails Wong was previously downing with difficulty, but in easy-to-use pre-portioned sachets of formula that can be mixed with water. A 1-month supply of 28 sachets is priced at 24.99 pounds or nearly $33 at the current exchange rate.
"The category is quite crowded, but it was obvious at the time we started that people were looking for a new way to take their vitamins. We saw the arrival of gummies and powders. Gone were the days of just tablets," says Wong. "People are aware of ingredients, and they know what they're looking for. We are able to deliver something different. Our unique selling point is ultimately the fact that it's drinkable, it tastes great, and it looks great."
"People were looking for a new way to take their vitamins."
As direct-to-consumer brands such as Ritual and Seed were remaking vitamin aesthetics in the United States, Pink Cloud Beauty Co. was reimagining supplement design in the United Kingdom in playful fashion. Its white, orange, green and pink boxes are feminine and fun. The brand also embraced inclusive messages and imagery. Last year, it embarked on an influencer campaign entitled Be Your Own Cheerleader asking influencers and consumers to share what they love about themselves.
"The brand ethos is all about being the best version of yourself and celebrating yourself. With the rise of social media, girls are so much more insecure these days than they were in the past. People look at things on social media that are unrealistic to attain," says Wong. "The main thing for us is to have real people on our site."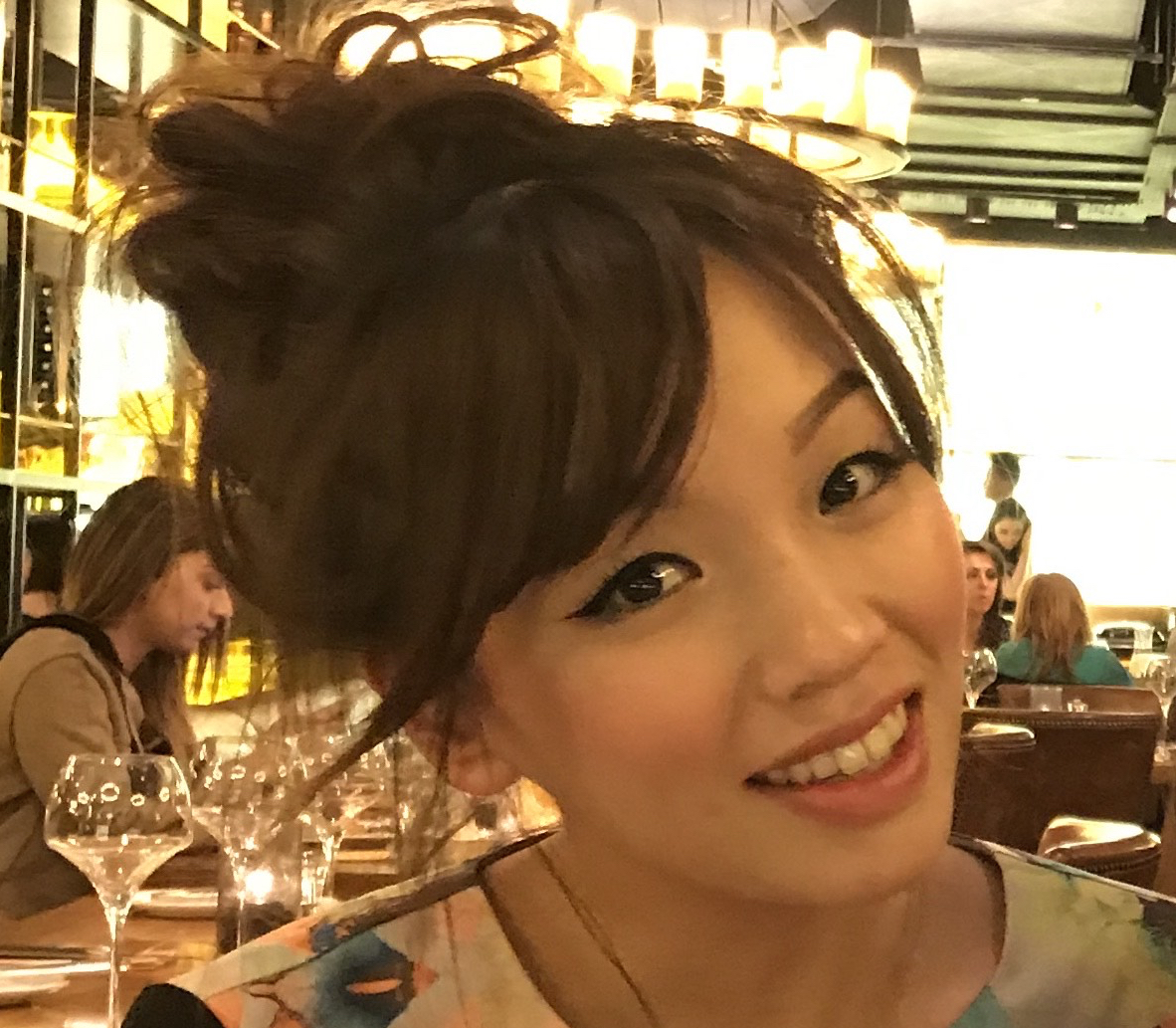 The Be Your Own Cheerleader campaign coincided with Pink Cloud Beauty Co.'s entrance into Superdrug. Since its premiere at the chain, the brand has stretched its retail presence to Boots, Harvey Nichols and Holland & Barrett. While Wong initially figured 30% of Pink Cloud Beauty Co.'s sales would come from traditional retail, roughly 50% have. Still, amid the pandemic, its online sales have skyrocketed 355% from last year. Wong says, "People are looking more into how they can take care of themselves, and vitamins and supplements fall naturally into that."
Pink Cloud Beauty Co. has extended its drinkable vitamin range beyond Beauty to Focus for energy and mental performance, Relax for unwinding, and Hair directed at strands. Unlike the inaugural product, which contains marine collagen, Hair is vegan. Collagen is an ingredient Pink Cloud Beauty Co.'s customers, largely women 18 to 34 years old, are hunting for—and they're not alone. Prior to pandemic supply chain disruptions, Grand View Research forecast the global collagen market would advance at an annual compound growth rate of 6.4% to reach $7.5 billion by 2027. Although supply chain issues have caused a dip in demand, the market research firm anticipates the collagen segment to pick back up in the fourth quarter of this year.
"We are trying to carve out a niche for ourselves as the go-to, trusted brand for drinkable vitamins."
Beauty currently accounts for 68% of Pink Cloud Beauty Co.'s sales, Focus 12%, Hair 12% and Relax 8%. This year, Pink Cloud Beauty Co. is projected to generate 2 million pounds or $2.6 million in sales. The brand offers monthly subscribers a discount of 10%, and about 30% of its online customers are subscribers. From its site, it ships to 68 countries. A quarter of Pink Cloud Beauty Co.'s customers repurchase its products.
The brand is considering Mexican, European and American retailers for expansion. From its experience at retail so far, Wong says she's learned the importance of having a continual dialogue with retailers. "One thing we try to do is get as much information as we can on what we can do in-store to drive sales," she elaborates. "We see it very much as a partnership. They are quite open to working with smaller brands, more so than we'd thought they'd be."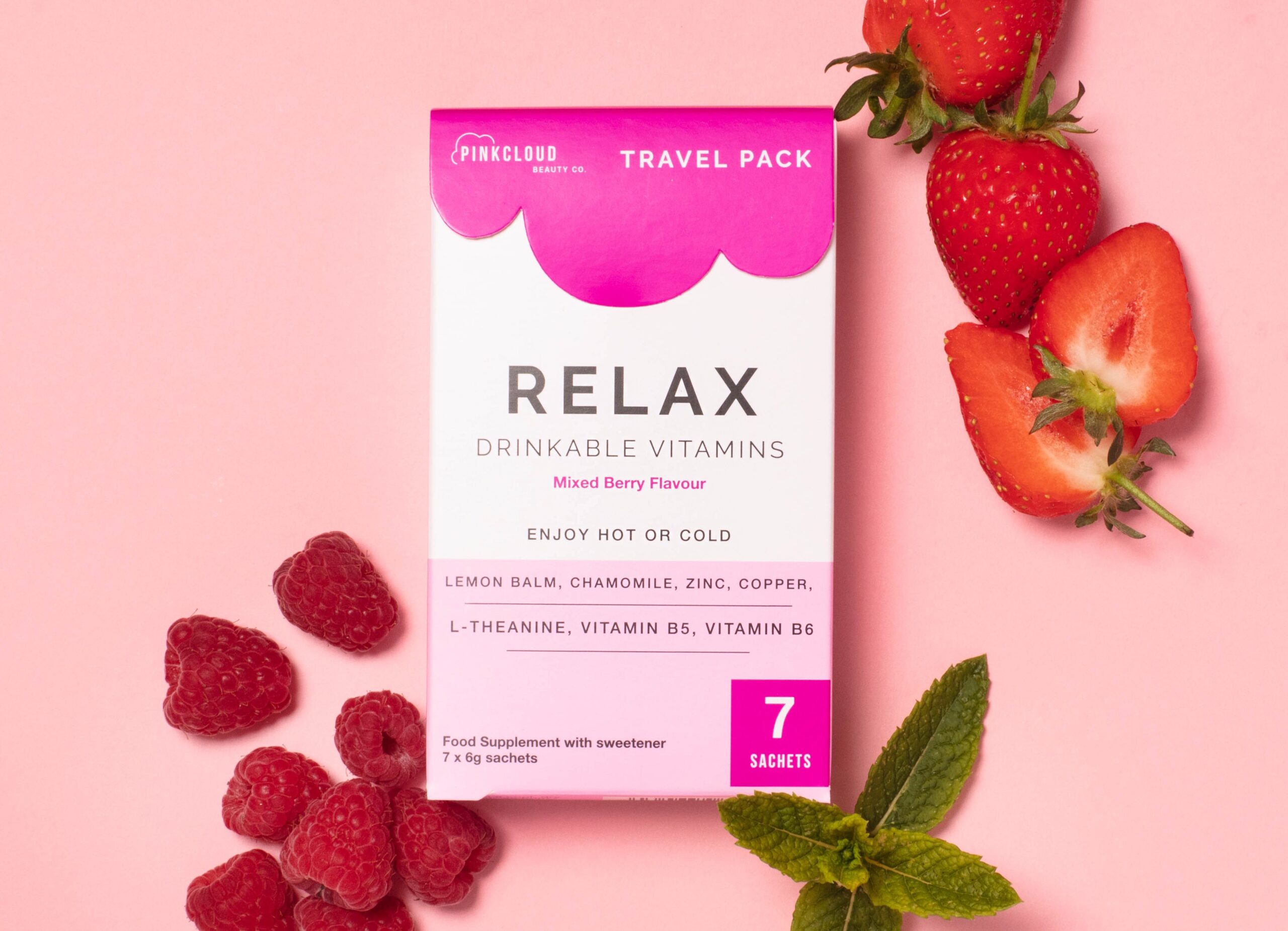 Wong divulges Pink Cloud Beauty Co. began with 60,000 pounds or almost $79,000 from her, Horrocks and a silent investor. Today, Wong and Horrocks are its only full-time employees. Without a big team and massive external funding, they're not churning out release after release. Pink Cloud Beauty Co. has added 7-sachet travel packs for 9.99 pounds or around $13 that are helpful to encourage consumers to trial its products before buying the regular size. The brand isn't interested in straying from its drinkable vitamin origins.
"We are trying to carve out a niche for ourselves as the go-to, trusted brand for drinkable vitamins," says Wong. "We want to be a brand that's recognized worldwide as a leader. We want to increase our retail distribution worldwide and, more than anything, we are pushing for increased direct-to-consumer."