Pirette's Products Offer Beachy Escapes To Cooped-Up Consumers
During the worldwide quarantines mandated by governments to prevent the spread of the novel coronavirus, Pirette is transporting homebound customers to the beach.
Through its growing collection of fragrance, hair products and skincare, the Costa Mesa, Calif.-based brand enables customers "to 'escape' to the sea or create a cozy space inside with our candles when quarantined," says founder Griffin Coon.
In the days leading up to Gov. Gavin Newsom's March 19 stay-at-home order to contain COVID-19 in California, Pirette saw its online and Amazon sales heating up. Echoing the sentiments of Pirette's fans, Coon says, "I do feel relaxed when I smell the scent of a beach day when I'm trapped inside."
A respite from the pandemic certainly isn't what Coon envisioned in 2014 when Pirette launched its signature fragrance oil evoking green coconut, surf wax and sunscreen. She says, "We had this idea of creating an authentic beach scent that captured the experience of Newport Beach and a beach day."
The alcohol-free fragrance was designed to be uplifting, warm and salty. Available in a .5-oz. rollerball bottle priced at $48 and packaged in a Bolsa wood box that references the material used to make the first surfboard, the scent captivated pro surfer Coco Ho. Introduced to Coon through mutual friends, Ho joined Pirette as a co-owner in 2018.
"The fragrance of Pirette is everything really. Unbeatable!" wrote Ho in an email. She's a member of Hawaiian surfing royalty. Her father and uncle Michael and Derek Ho are both champion surfers. Ho has sought out projects beyond the board.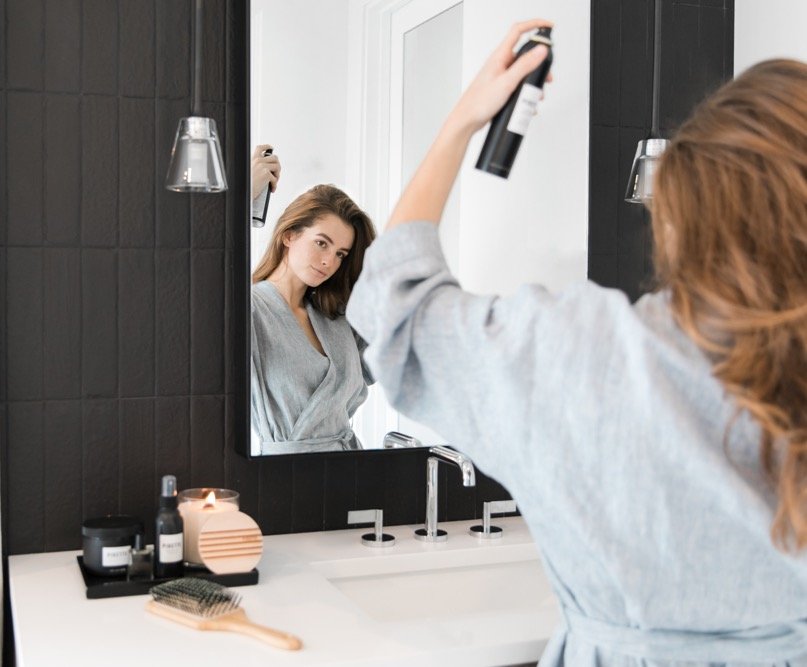 "I stood for everything in their DNA," says Ho of Pirette. "It was also perfect timing as I was at a point in my career that I wanted to expand my energy into something more than just competing. Surfing gave me a much bigger platform then just competition." She continues that it's "been so fun to get creative with something that is yours."
"She's involved in all the formulas," Coon says Ho's role. "We send her packaging. She's involved in all the talks about product development."
With over 1.5 million fans on social media, the 28-year-old surfer helps raise awareness of Pirette. She represents the brand's core customers: millennial women aged 24 to 39. Coon says, "She brings a lot of personality to our brand."
Pirette's latest conduit for carrying the fragrance into customers' beauty routines arrived in February in the form of a body scrub. Fractionated and virgin coconut oils compose the foundation for the fine grain sugar and Kaolin clay in the Coconut Oil Scrub. It's priced at $36 for an 8-oz. size.
A month earlier, it introduced the 4-oz. Invisible Dry Shampoo for $26. The product's clear recipe features a combination of denatured alcohol, oryza sativa starch and sunflower seed oil in an aerosol spray to clean hair and volumize roots.
"We had this idea of creating an authentic beach scent that captured the experience of Newport Beach and a beach day."
Other items are in the pipeline to round out Pirette's assortment. The brand plans to release a body lotion this year, and is considering putting out a sunscreen, deodorant, shampoo, hair conditioner and scent diffuser for the home, although it hasn't scheduled dates for those future products. "We're always thinking about things in your daily life that you use that are scented," says Coon. "Even hand sanitizers are scented right now."
Pirette has a chance to reach a nascent market: men. "We just had this snowboarder write us. He wears [the fragrance oil] every day and puts it on his clothes," says Coon. "He had his mom go back and buy the bottle."
The brand's vegan products are made by cruelty-free methods in the United States. Its formulas exclude potentially harmful chemicals such as phthalates, parabens, sulfates, petroleum, aluminum, butylated hydroxyanisole (BHA) and formaldehyde.
Because of Pirette's ocean-inclined scent, Coon acknowledges the brand has cultivated a specific clientele with certain needs. "This is a unique audience shopping [in] surf shops and bikini boutiques. We wanted to create that following if you will," she says, elaborating that the question asked at Pirette was: "What was important to this consumer buying this scent?"
For instance, "we thought about being in a bikini and getting spray tan-ready," says Coon. In 2016, Pirette premiered Dry Body Oil, a 3.4-oz mist priced at $34 blended from fractionated coconut oil, macadamia seed oil and vitamin E. Coon touts, "The dry body oil gives your skin a really nice glow."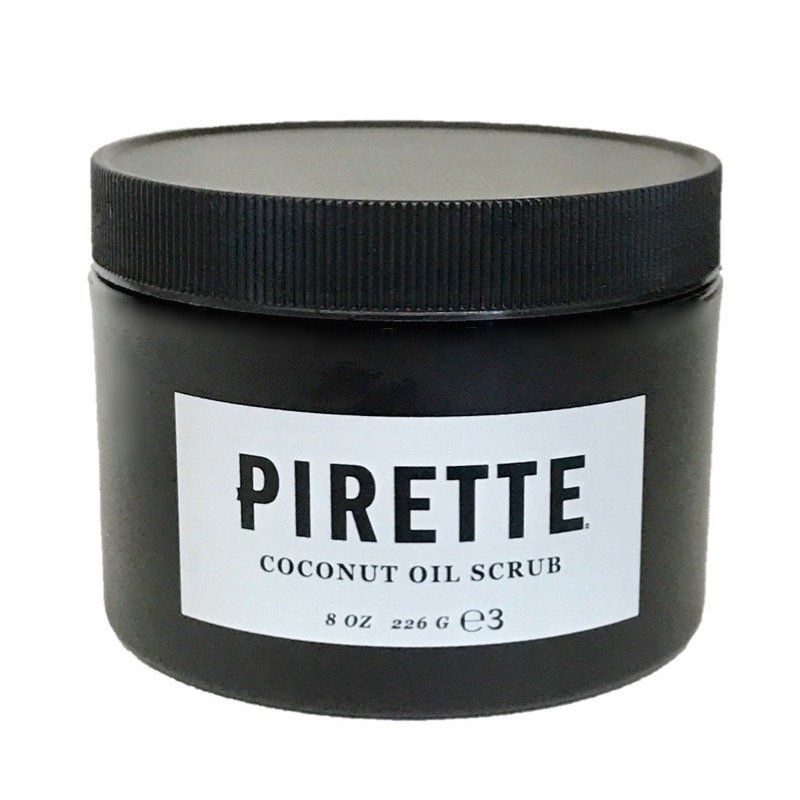 Natural soy candles priced from $28 to $48 sometimes have little bumps on the surface. Paraffin could smooth out the texture, but Pirette decided to exclude the petroleum-derived wax from its candles. Moreover, Pirette inserted a thin, rectangular wick made of wood sourced from the Forest Stewardship Council. When lit, "it has a warm crackle," says Coon.
A fan of products that are clean and simple, Ho attests to how Pirette's products fit seamlessly into the surfing lifestyle. She says, "I'm…in the sun [and] at the beach every day, so whatever products I'm using have to complement that."
In addition to Ho, brand ambassadors testing Pirette's products include blues musician Lindsay Perry, photographer and skateboarder Elise Crigar, model Bleu Archbold, and surfers Tava Post and Molly Tuschen. Playing off the brand's name, which is defined as an authentic, bold and salty trailblazer belonging to the sea, Coon says its ambassadors represent "what we think are female pirates in their own lives." She shares the brand doesn't pay for social media posts and followers.
As it was getting off the ground, Pirette sold online, and to surf shops up and down the California coast. Currently, it's carried in 200-plus stores in the U.S., Mexico, Canada, Japan, Jamaica, France and the United Kingdom. It's been embraced by the beauty world, and landed at the e-tailers B-glowing, Alrossa and Beauty Habit.
"Building a beauty brand outside of typical beauty stores is a little bit atypical," says Coon. "I think our sort of strategy for that challenge was to create enough of a core following that a more general beauty store would be like, 'Hey, this is something new and different and niche and special, which has a core following that adds a lot of value to the brand.'" She declines reveal sales figures for the privately-held company, saying, "We've been happy with our growth year over year."
Pirette is looking to heighten its retail profile and has been targeting national retailers for distribution. Coon says, "We're in discussions with some players now. I don't want to get into too much detail. It's very early on. We see a lot of growth opportunity for this brand."