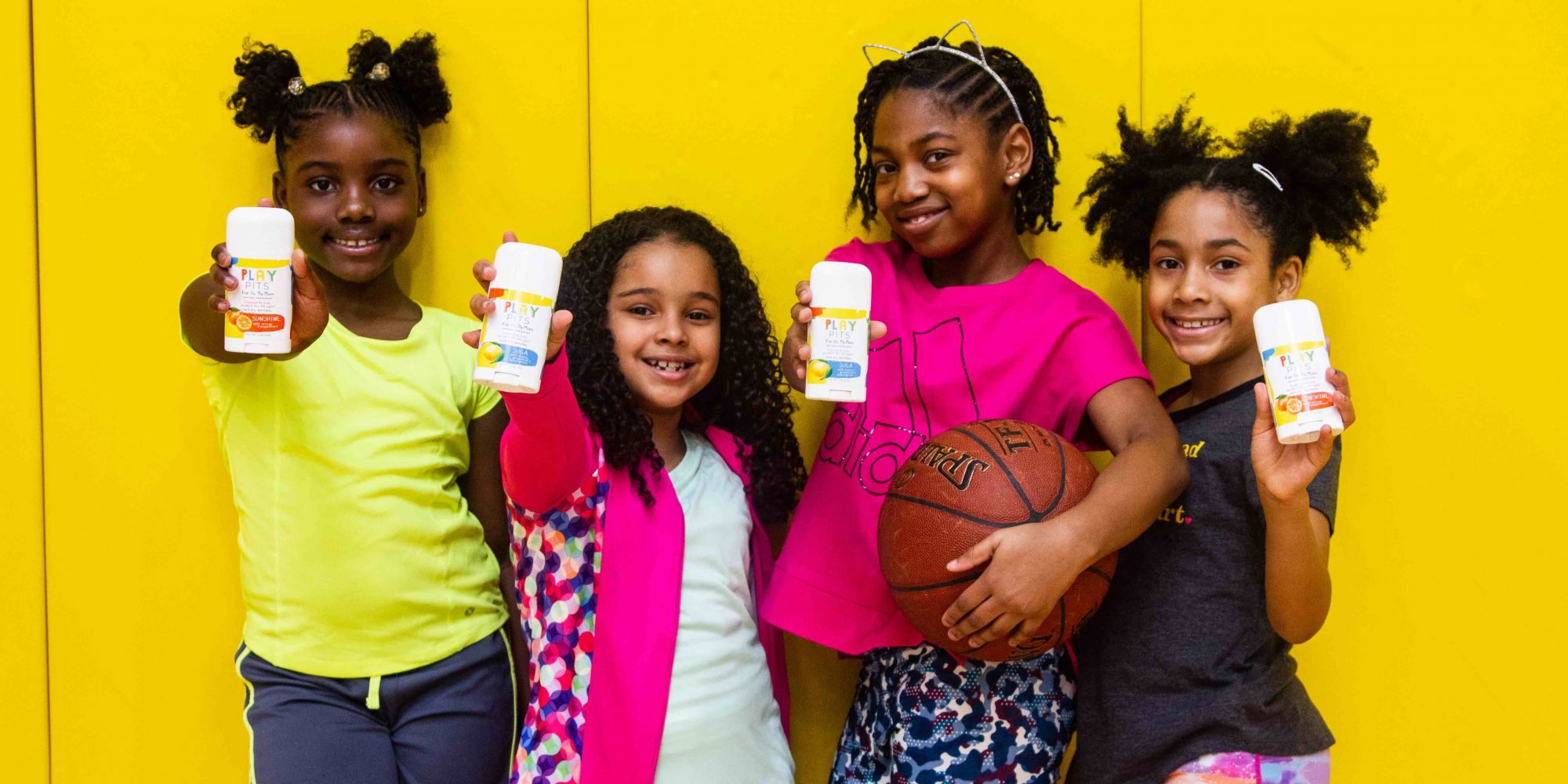 "Solve A Problem That Other Products Are Not Solving": Play Pits Offers Natural Deodorants For Kids
Shuttling her son Kameron between basketball camp and football practice, mother of three Chantel Powell noticed a stench emanating from his body. "You smell like a grown man," she declared.
With Kameron just 6 years old at the time, Powell didn't feel comfortable slathering him in aluminum antiperspirant designed for adults. She decided natural deodorants were the route she'd take, but she found them to be super boring. Kameron wouldn't be eager to wear them. Powell says, "I wanted something that was fun."
So, she got crafty and mixed up a deodorant formula with a few ingredients she had in her kitchen: coconut oil, cornstarch, baking soda and essential oils. "My grandmother would put baking soda under my arms before I went out to play," says Powell. The formula became the foundation for Play Pits, a children's natural deodorant brand.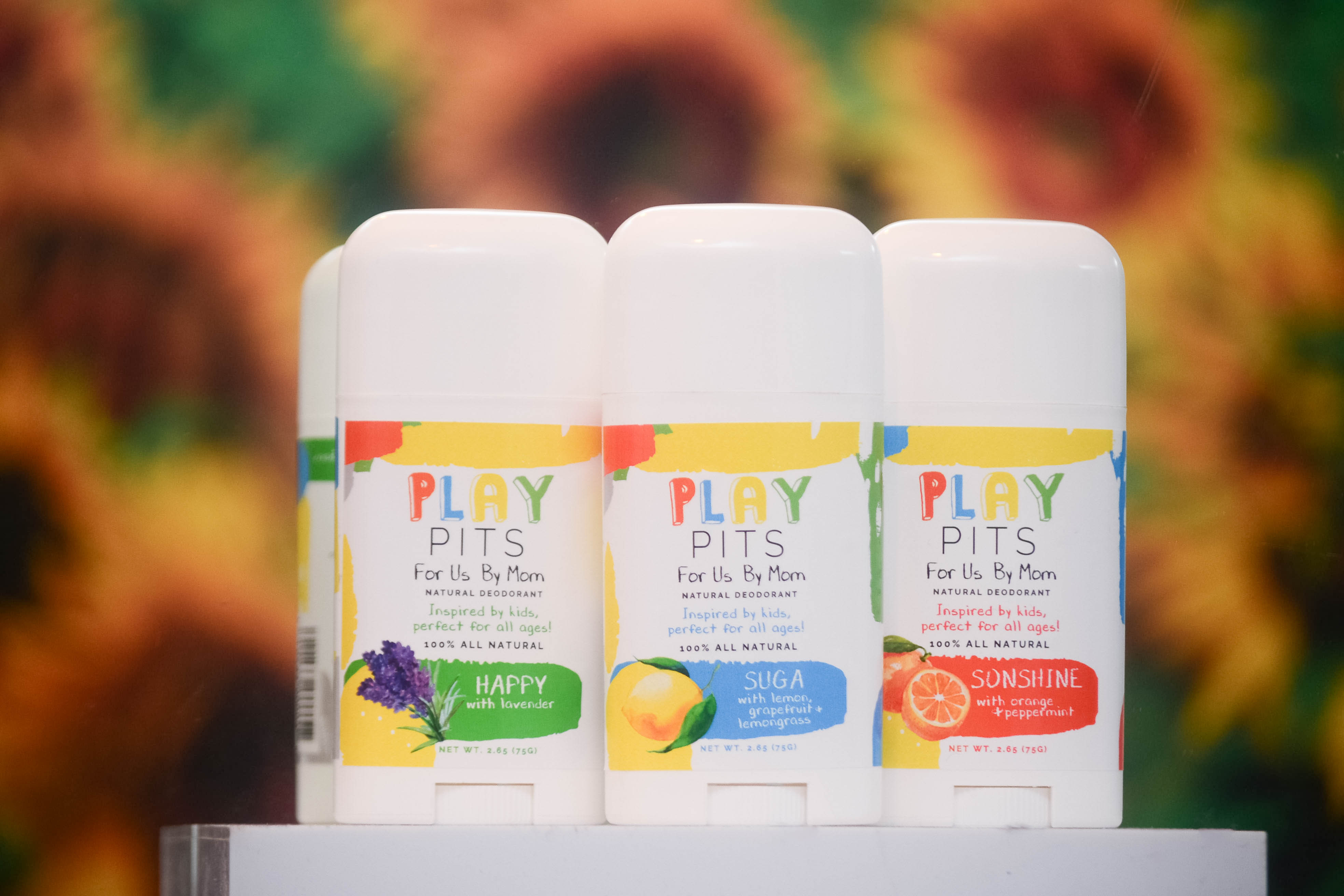 The Play Pits' formula passed the Kameron test. "He went to camp that day and, when he came home, he didn't smell," recounts Powell. "He came back and said, 'I told everyone what you did, and they want you to make it for them, too.' His 'everyone' meant everyone at camp, but, to me, his 'everyone' translated to everyone." Powell spent nine months and invested $4,500 in getting Play Pits off the ground for everyone—at least everyone under voting age. In addition to coconut oil, cornstarch, baking soda and essential oils, its formulas today contain shea butter, kaolin clay, candelilla wax, zinc oxide and apple cider vinegar.
Called the brand's chief inspiration officer, Kameron, now 8 and his mom's go-to production aide, may have instigated Play Pits, but the whole Powell family is involved in the business. Its three original scents were created with Kameron and his siblings in mind. Fresh with a zesty burst, the deodorant scent Sonshine is a tribute to Kameron. Powell explains, "He wakes up on 1,000 every day and keeps that same energy throughout the day. I wanted something that when you put it on in the morning, it gives you that Kameron energy."
"We want to have something for everybody, no matter the age or lifestyle."
Toddler Kaiden, Powell's youngest son, motivated bestselling deodorant Suga. "He has a mean sweet tooth. He loves sweet cereals. When you smell Suga, it smells like Froot Loops because of its lemongrass, grapefruit and lemon." The third deodorant, Happy, honors Powell's eldest, teenager Keyona. Powell says, "It's a floral scent. It's a great boost to your morale. It calms you, and she is definitely the more laid-back one of our family." Chantel's children helped select Play Pits' visuals.
Powell researched the natural deodorant market to establish Play Pits' pricing, but she approached it as a mom as well. She says, "Natural deodorants range from $4 to $27. I thought, 'What would I be able to invest throughout the year to have a clean, healthy product?' We wanted something affordable, but we also had to consider our ingredients. We use high-quality everything. All of it comes with a pretty penny. We did a combination of trying to reach affordability while being able to stay true to our ingredients." Play Pits' deodorants are priced individually at $11 and a pack of three is $30.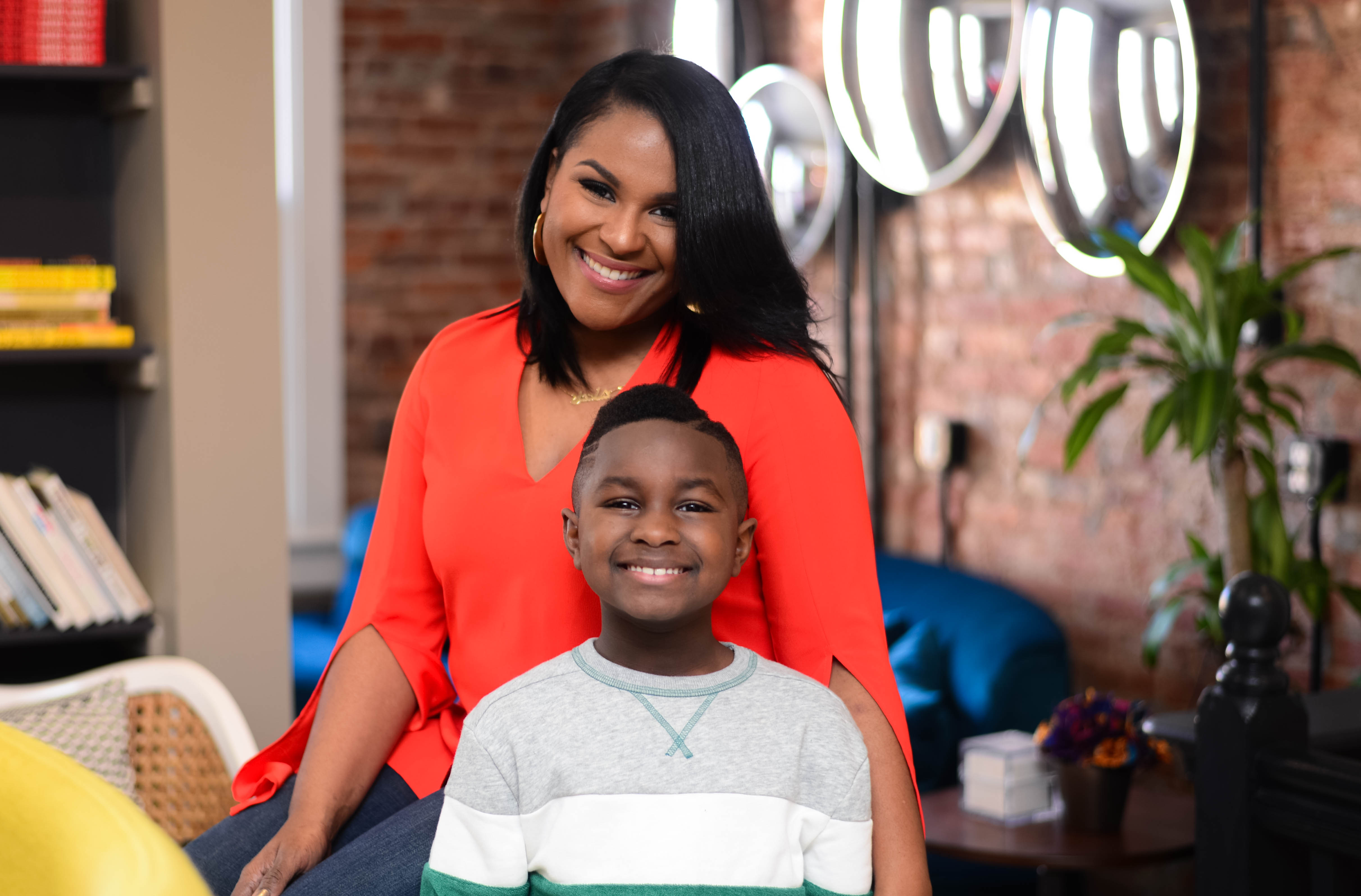 During the 2018 holiday season, Play Pits released two limited-edition adult deodorants, Empress and King, in collaboration with indie beauty brand Zen In A Jar. They were responses to reviews from parents buying Play Pits' deodorants for their kids and desiring versions for themselves. The brand sold out of its initial 200-unit batch in mere days and fielded a flood of requests on social media from customers who were left empty-handed. Play Pits doubled the inventory in a second batch. In eight hours, the brand was depleted of the 400 units. Then, it released 275 units each of King and Empress, and sold out in three hours. Play Pits has replaced Empress with the deodorant Queen, a blend of lemon, rich amber, and jasmine. King combines bourbon and sandalwood.
Building distribution is a top priority for Play Pits, but it's not in a rush. "We started with a very small amount of organic markets and mom-and-pop shops, so that we can work on the backend on how to deal with invoices and orders," says Powell, an assistant costume designer for the film industry in her day job. "It's a learning curve for us. We wanted to slowly and organically learn how to run this business."
"A lot of people focus on having a bunch of products in their fleet, but put out products that are just OK. I want to put out amazing products."
Last month, Play Pits launched on Amazon. Powell points to Whole Foods, Target, CVS and Walgreens as retailers she believes could be ideal fits for the brand. "Our goal is to make our brand more accessible," says Powell. "Moms want to be able to run out to the store and grab what they need." Target in particular is Play Pits' dream partner. "That's where the cool moms go. It's very much in line with the millennial mom," says Powell. "It's also the shopper who is open to trying new brands. Target is really good about introducing new brands and positioning them on its shelves."
This year, Play Pits will extend its assortment to a line of deodorants for teens, and it's developing sensitive and extra-strength formulas. "We want to have something for everybody, no matter the age or lifestyle," says Powell. Eventually, the plan is to expand Play Pits into product categories beyond deodorant. However, it will only push into those categories if it offers value to the brand and its customers.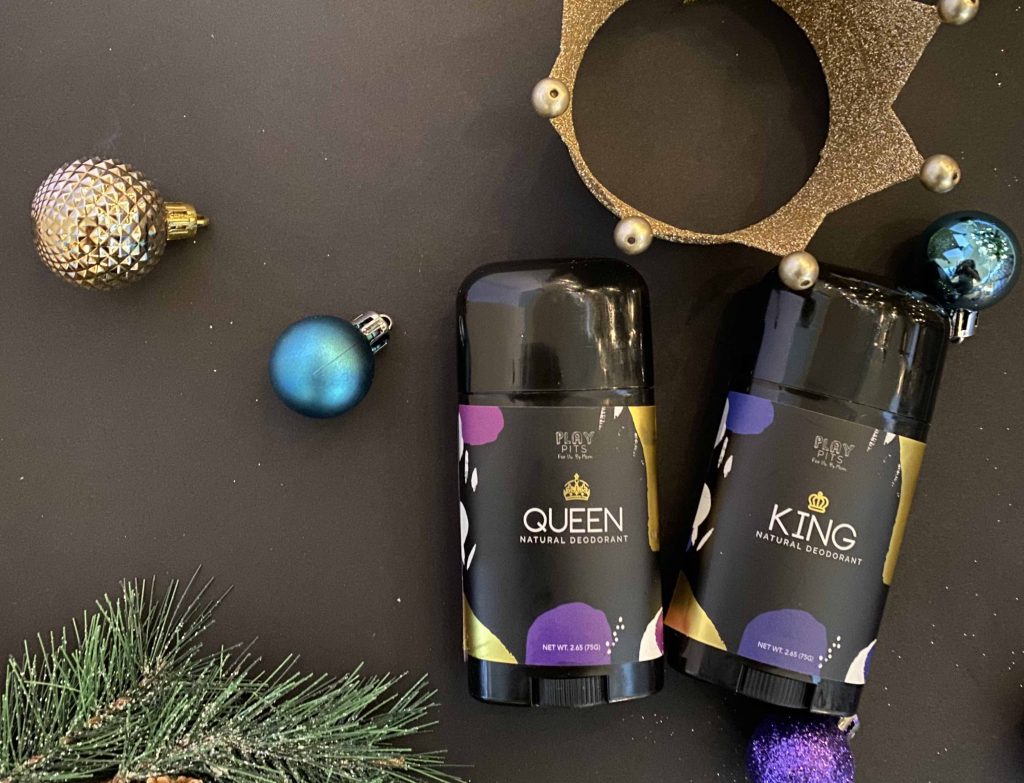 "A lot of people focus on having a bunch of products in their fleet, but put out products that are just OK. I want to put out amazing products," says Powell. "Because my deodorant is so effective and good, it has to be on that same level of effectiveness. It has to solve a problem that other products are not solving."