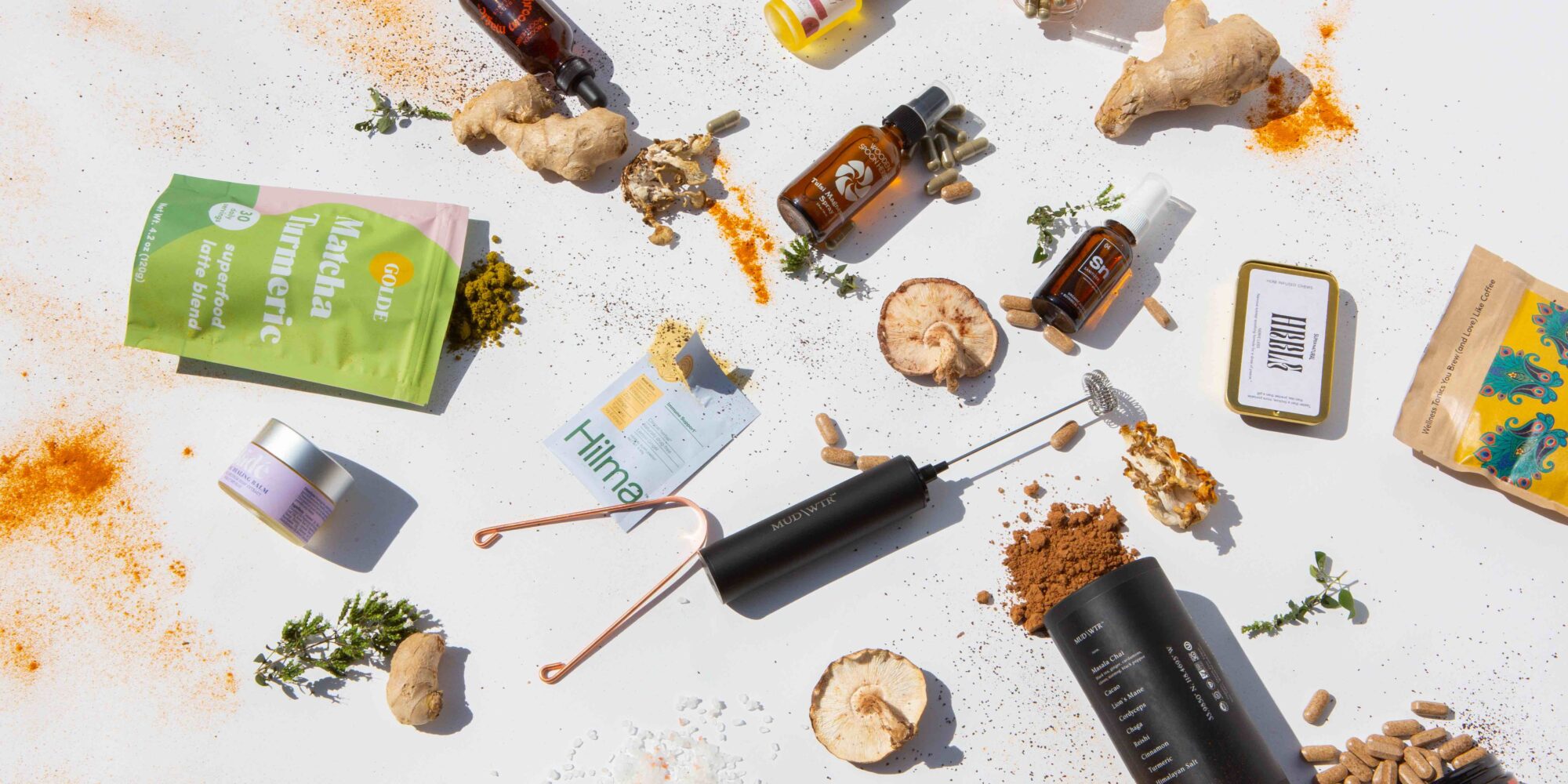 As The CBD Market Matures, E-Tailer Poplar Diversifies Its Assortment And Releases A Wellness Catalog
Poplar is evolving beyond its CBD e-tailer beginnings.
With the input of Blair Lauren Brown, creator of early CBD beauty brand Verté Essentials, who joined the company started by CEO Beryl Solomon as co-founder and chief product officer about four months ago, it's refined its assortment and published a multibrand wellness catalog merging commerce with content. As the CBD market matures and expands, the moves support a strategy to elevate Poplar as a destination for health remedies and honest advice that women won't necessarily get at traditional doctors' offices.
"I look at us as positioning ourselves to be the new all-natural CVS," says Brown. "It's far more curated and far more selective with guidance and accountability, and with a little bit of that screw-you Patagonia mentality that we can have an opinion and do things in a way that we think is right." In the words of the note from Brown and Solomon kicking off Poplar's catalog, "Life can be hard—especially these days. We are here to help you feel better. We believe we all deserve better."
Poplar has scrutinized its stable of close to 65 brands, culling some and adding others to round out its selection. It's brought on medicine cabinet staples from Hilma, blue-light blocker glasses from Saint Owen, body scrub from Bade, skincare from Odacité, teas from House of Waris and workout gear from Equipt. Perennial bestsellers such as the brands Khus + Khus, Vertly, Juna and Verté Essentials, currently exclusive to Poplar, remain available on its website.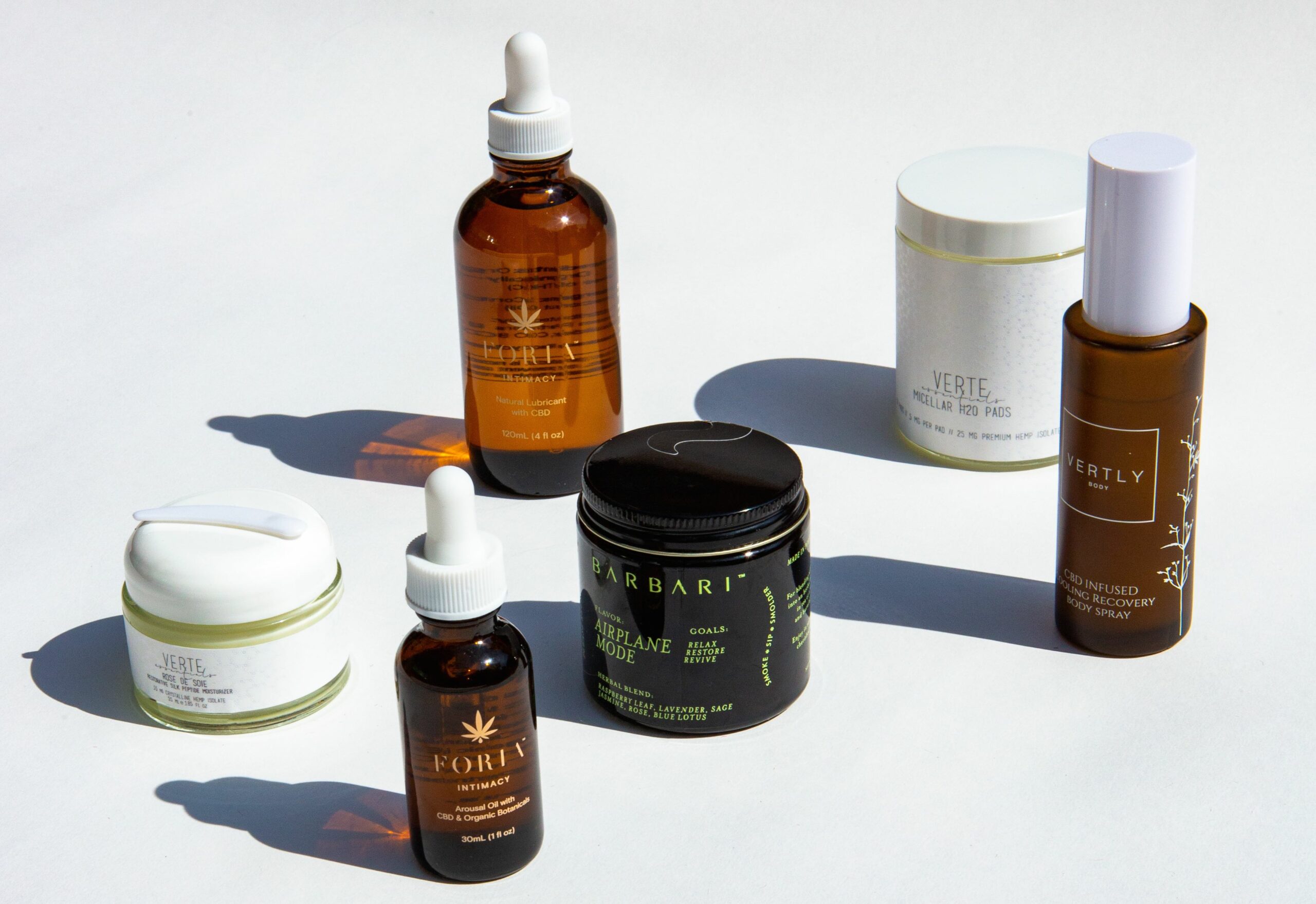 Brands are itemized on the site, but aren't the motivating force for navigation. Poplar enables shoppers to peruse products by category (e.g., bestsellers, supplements, exclusives, home and pantry), focus (e.g., stress, pain, sleep, immunity and energy) and form (e.g., sip, swallow, chew, slather, sniff and smoke). It's developed a so-called "Poplar Promise" or evaluation system to judge brands for its selection. It stipulates they must be clean, have proven results, avoid diluting ingredients, test their formulas, hold to ethical standards for wages and environmental impact, and run inclusive businesses.
"From a wellness perspective, there's no one-size-fits-all anything. Everybody's experience is so different. Everybody's comfort level with taking a pill, powder or tincture is different. We have to provide different opportunities for people to enter a base state of wellness. So, we diversified across different forms," says Brown. "In terms of the brands, our philosophy for selection is to make sure they're founded by practitioners, herbalists and experts in the space so we know the products are well-crafted."
"I look at us as positioning ourselves to be the new all-natural CVS."
Experts play a crucial role at Poplar online, where it features 10 that vet and trial its products, including fitness trainer Ariel Foxie, restauranteur and model Folasade Adeoso, investor Steven Alan, stylist Ashley Avignone and wellness consultant Marilynn Karas, and lead personalized sessions for customers. Its catalog has pieces highlighting holistic lifestyle authority Nicholas Pratley, herbalist Rachelle Robinett, cannabis entrepreneur April Pride and breathwork specialist Claudia Nanino, among several trailblazers in their fields. Brown is educating through content, too. She wrote "Ritual Wellness CBD," a book introducing CBD as a wellness concept that's sold by Poplar, and has two in the pipeline for release next year.
Last month, Poplar shipped its nearly 20-page catalog to 60,000 people. In January, 20,000 people will receive the catalogs. Rather than charge brands to be in it, Poplar arranged for them to share mailing lists with it to widen the catalog's reach. Brown says she estimated there'd be a 20% overlap between brands' lists and Poplar's, but there was only 3% overlap, showing the extent of the audience for its products.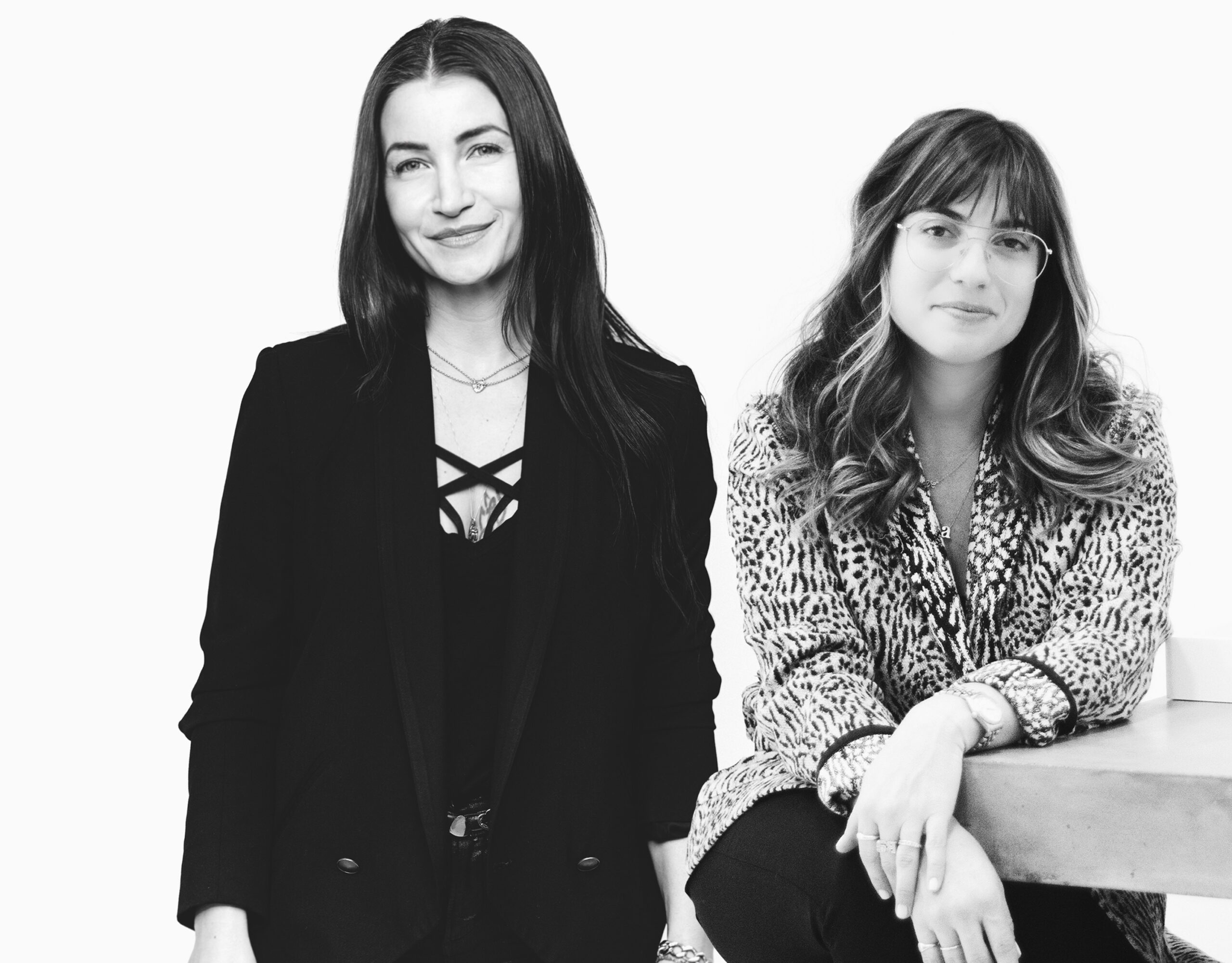 At a period in which people can't escape their devices, Brown figures a catalog is a welcome distraction. "It's designed to take everything we are providing online and make it analog so people can sit down, take a deep breath and get off their computers," she says. "It presents an opportunity to learn something, do something and buy something. When we cover the concept of stress, we not only offer product, but breathwork exercises." Future catalogs are expected to be issued quarterly.
Although Poplar's customers range in age from twenty-somethings to seventy-somethings, Brown points to baby boomer women as its core customer group. After devoting herself to her family and often her career, Poplar's prototypical customer is finally tending to herself and hunting for solutions to keep her vigorous. She doesn't want to be talked down to or fed misinformation.
"A lot of our peers see wellness as a marketing tool. It's about looking good and spending on the right products to be cool, and that's not what it is for us."
Poplar has a straightforward, outspoken tone. For instance, one of its mottos is "F*ck 'Wellness.'" Brown explains, "A lot of our peers see wellness as a marketing tool. It's about looking good and spending on the right products to be cool, and that's not what it is for us. We are addressing well-being because literally everybody has the right to feel good."
In 2021, Poplar's goal is to surpass $2.5 million in sales, according to Brown, founder of a namesake jewelry line as well as Verté Essentials. She mentions Poplar soon plans to pursue seed funding. It will also be touching down physically with a pop-up at the retailer Baby & Co. set to debut in December. In January, Poplar is slated to unveil an app that will remind people to apply or imbibe the products they purchase from it.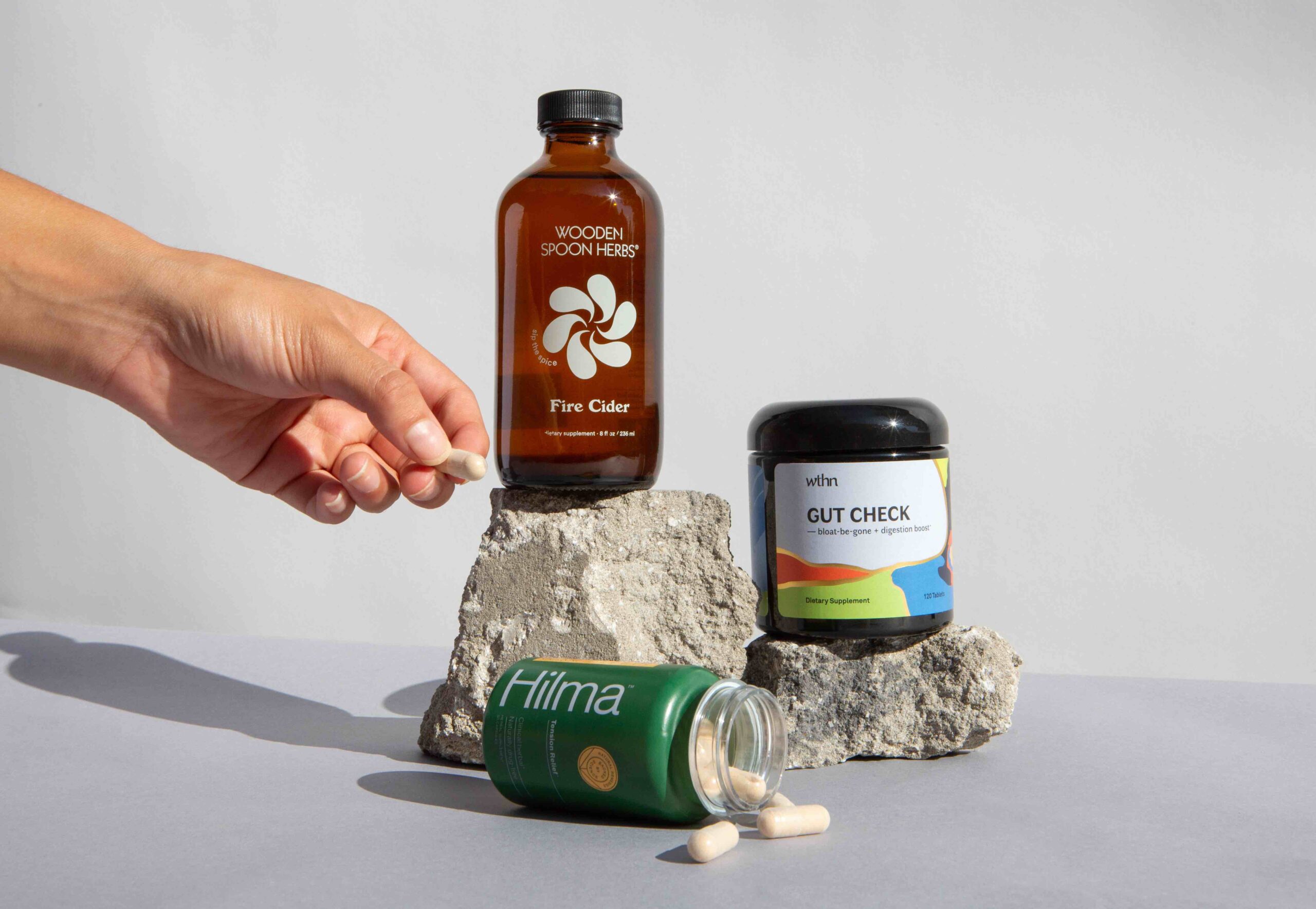 Established in 2018, the year the federal Farm Bill legalized the hemp trade, Poplar arrived on the e-commerce scene along with a number CBD e-tailers and retailers that launched in response to soaring interest in CBD beauty and wellness. Now, they're trying to distinguish themselves in a crowded CBD category, and speak both to customers familiar with CBD and neophytes. Poplar, Standard Dose and The Drug.Store have been extending outside of CBD to broaden their clientele, deepen relationships with loyal shoppers and advertise on social media in a social media landscape where CBD advertising restrictions persist. Poplar recently initiated social media advertising and affiliate marketing.
"As a multibrand CBD retailer, you are providing opportunities to help people find entry points into cannabis as medicine. That's valuable, but I don't know how sustainable that is. In the end, it's going to be another ingredient. It's going to be what goji berry is to superfoods," says Brown, continuing of CBD retailers, "If they want to be a long-term player, they are going to diversify." At Poplar, she says, "CBD is a part of it, but I want it on the ingredient list, not on the front of the bottle. That's our ideal for a CBD marketplace."
That doesn't mean Brown isn't exploring cannabis further. She's considering the manners THC can be proposed to mainstream consumers as a wellness therapy. Brown says, "Cannabis as a whole and THC as part of that needs to be in the tool chest because a lot of conditions would be better alleviated if you use the whole plant."