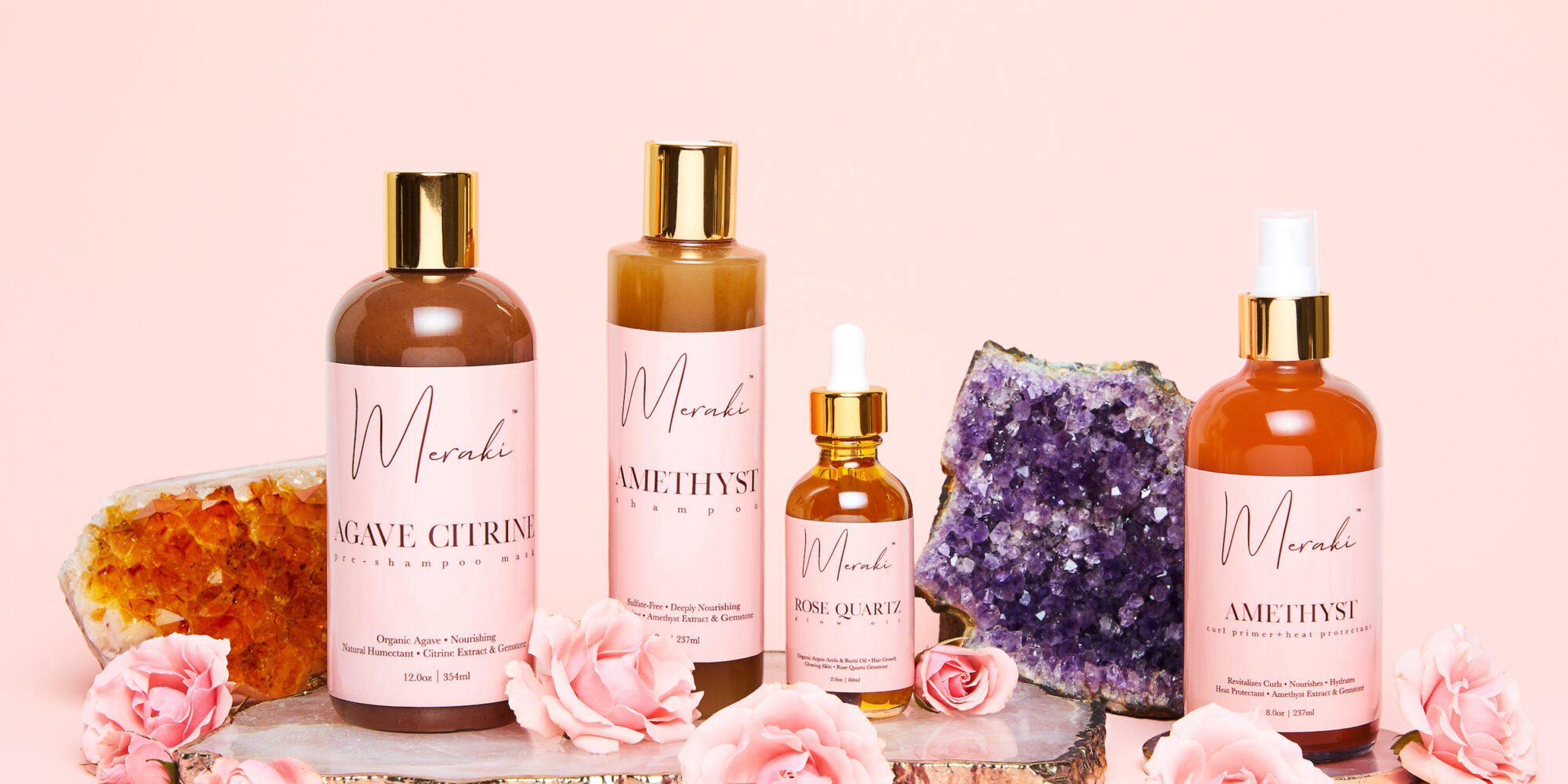 After Key Press Placements And A Pandemic Sales Surge, Meraki Moves To The Next Level
Amber Makupson is busy.
After her vegan, crystal-infused haircare brand Meraki was featured in O, The Oprah Magazine's October issue, which landed on newsstands earlier this month, stocks of its Quart Conditioner dwindled to almost nothing. The product had just launched on Sept. 1. "I have about five left," estimates Makupson. "I'm out of pretty much everything. Yeah, it's stress, but it's good stress, you know?"
The O, The Oprah Magazine mention was only the latest splashy press attention for Meraki. In the past month, it's been in W, Elle, Mindbodygreen and more. The exposure boosted business that was already strong for the brand. Meraki's sales have jumped 95% since March. It's also experienced a 40% increase in returning customers within 30 to 45 days and a 50% increase in average order value during the pandemic.
The sales spike has led to growing pains. Makupson still makes Meraki's products in her kitchen, an arrangement she realizes in untenable with sales almost doubling. "Everything is a custom formulation," she says. "[I'm about to go through] that process of taking things over to a manufacturer. It's a headache but I have to do what I have to do."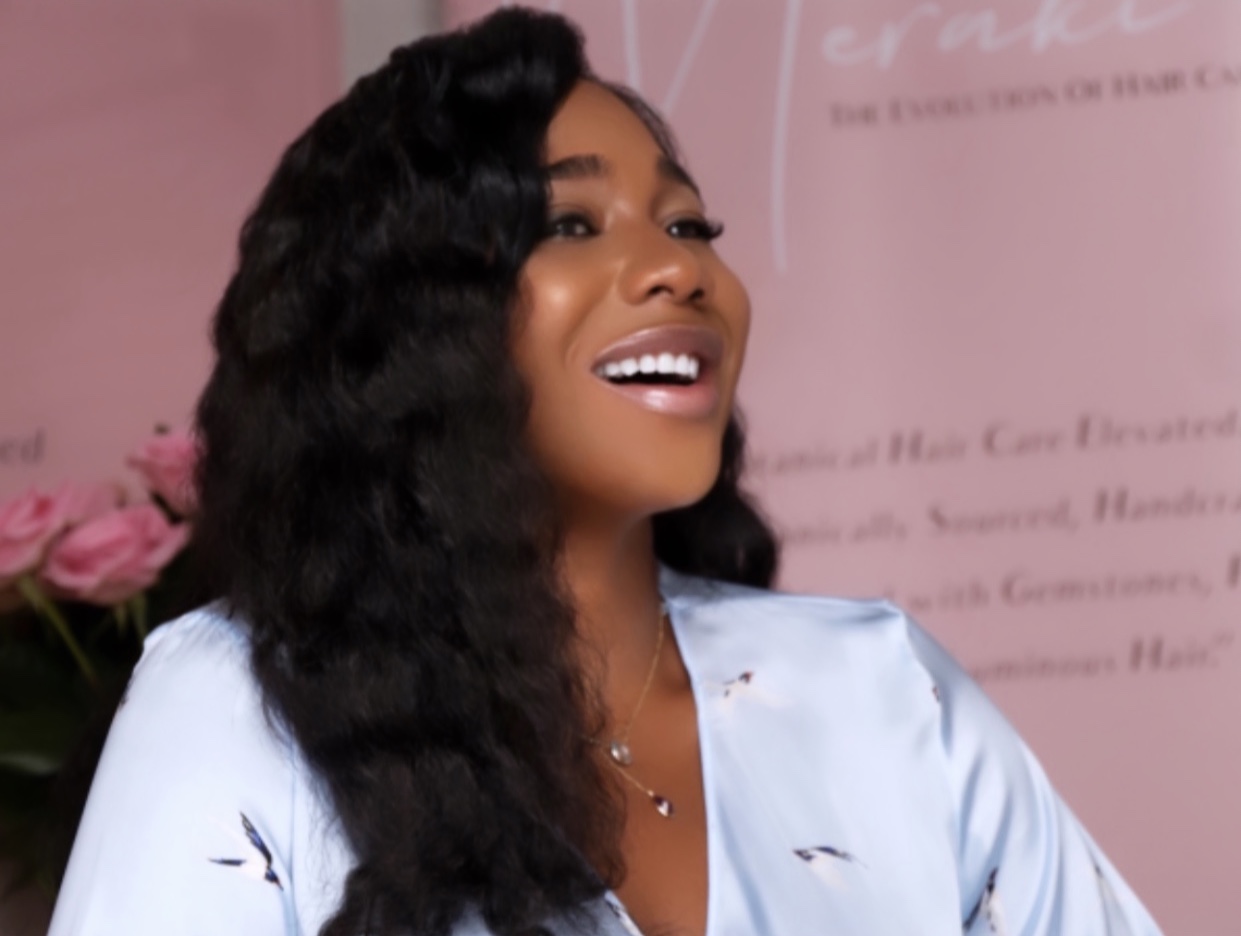 Makupson is soon to embark on the fundraising process. She's looking to raise between $3 million and 8 million to support production, retail distribution, product development and marketing. Makupson adds, "I want to create a wellness app that would include meditation and affirmations as well as being able to learn more about and purchase the products. It will help in creating that community, too." Capital could be used to add lifestyle items like crystals and palo santo to Meraki's e-commerce site as well.
Makupson is particularly excited about the possibility of building a facility for Meraki's manufacturing. "My products are very high-vibrational," she says. "I need to be able to be there, be able to walk in when I want to. Energetically, I'm responsible for this. I hold myself to that." 
"They're high-performing, they're clean, they're vegan, and they're versatile."
Makupson has begun conversations with retailers. She sees her brand's premium, clean products on the shelves of chains such as Sephora, Bluemercury and Anthropologie, and clean beauty players like Citrine and Aillea, the latter of which has a store in Atlanta, where she lives. "A lot of specialty stores, that's my lane," says Makupson. Meraki's formulations fit in with ingredient-focused retailers like Aillea. In addition to crystals, the brand's products have organic ingredients such as monoi, hibiscus, blue agave and ginseng.
Makupson launched Meraki in 2018 with Rose Quartz Multipurpose Glow Oil, which she originally formulated for her daughter's hair. The brand underwent an overhaul in January and, today, its selection spans six products priced from $20 to $75, including a shampoo, hair masque, conditioner, heat protector and male grooming oil. Meraki's next two launches, a nourishing shampoo and styling butter, are expected to be released in early 2021.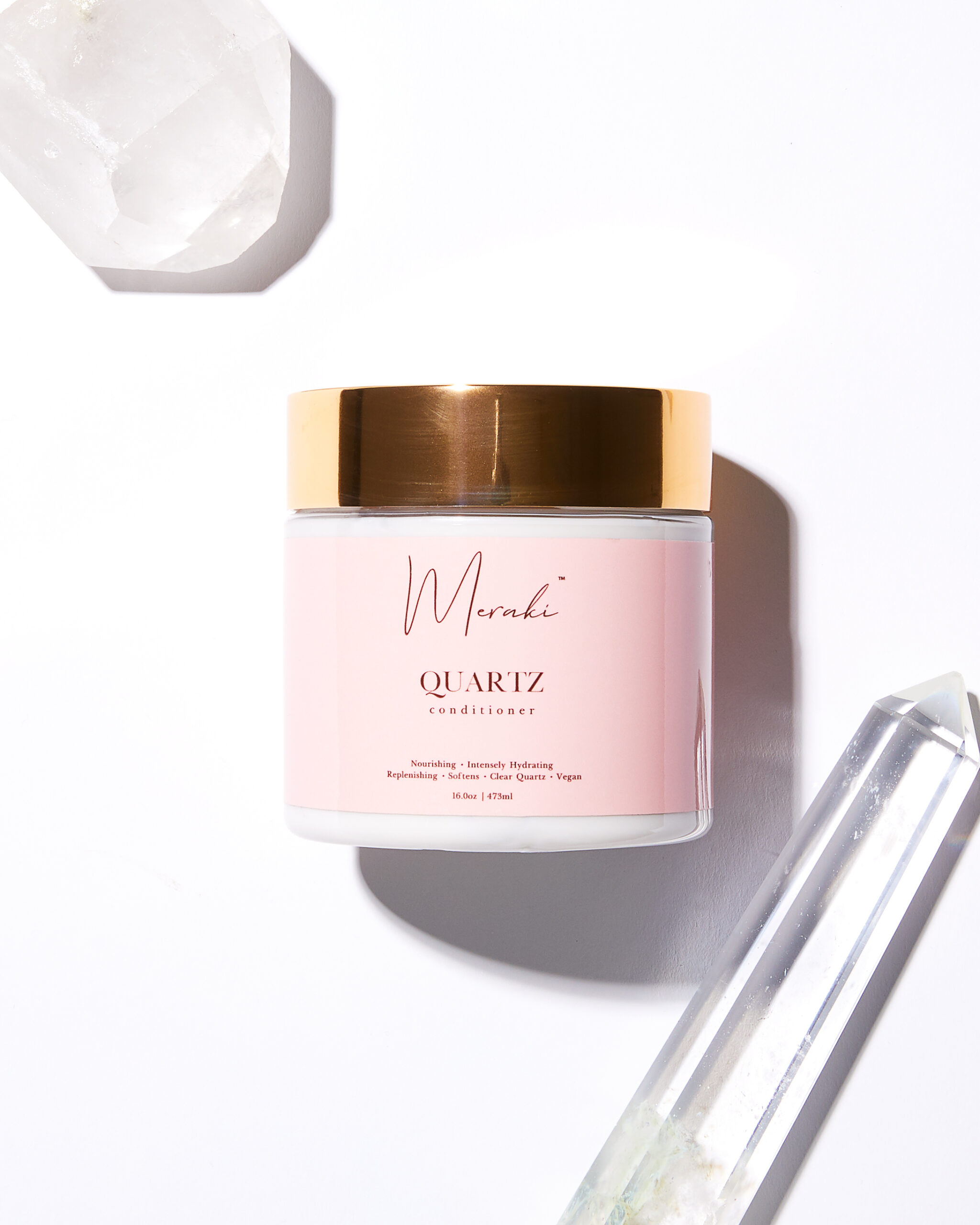 Though Meraki is a Black-owned haircare brand, its products are for everyone. "I get really good feedback from people of all nationalities," says Makupson. "I always had the mindset that hair products are for [all types of] hair. I've been using Fekkai since high school. I knew that was just a marketing thing. I feel like I'm here to disrupt that. My hair products are plant-based. They're putting nourishment and vitamins back into your hair. It's not a white or Black thing at all. They're high-performing, they're clean, they're vegan, and they're versatile."