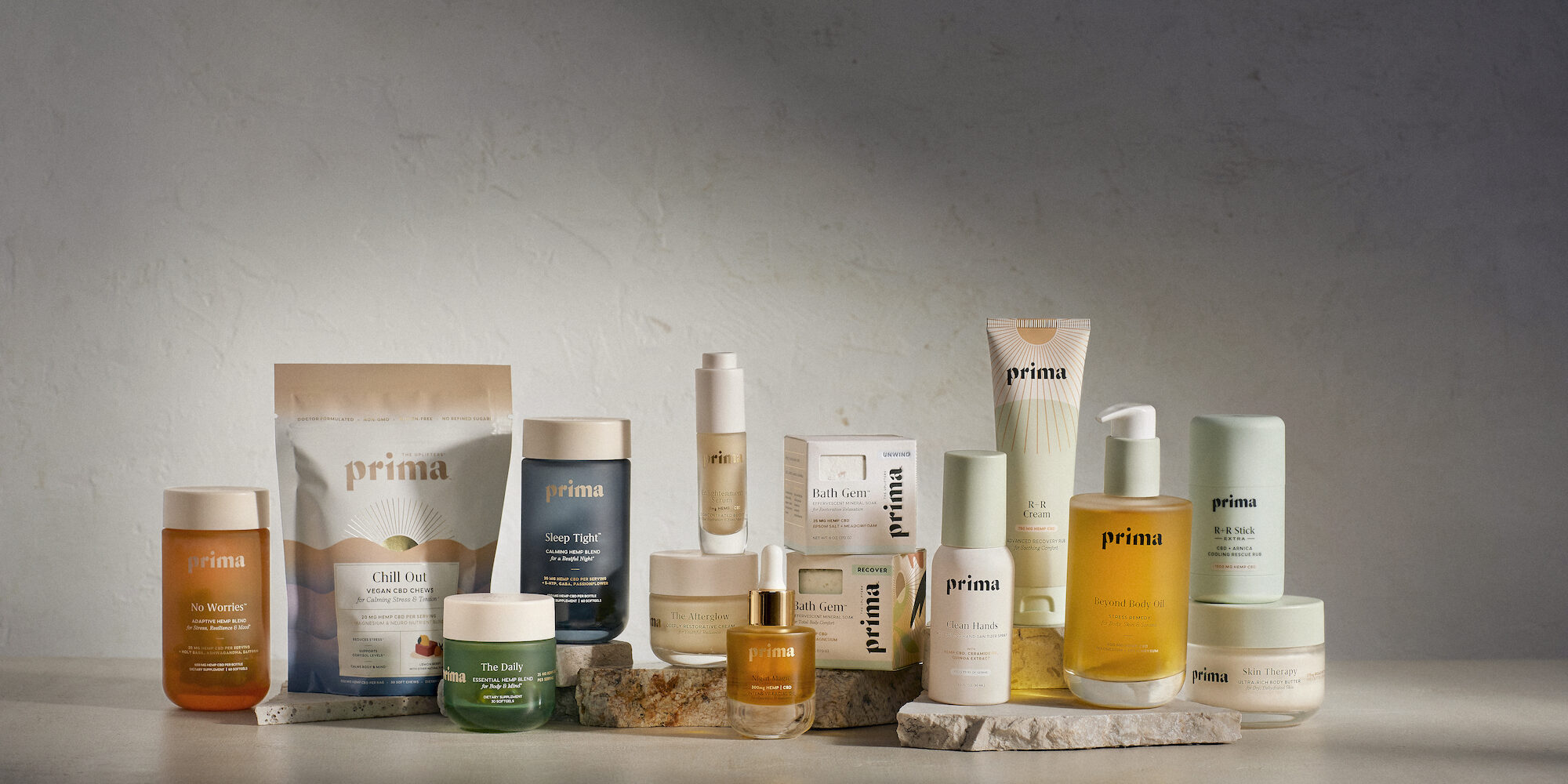 Prima Acquires Prospect Farms To Form CPG Platform Uplifter Brands
Prima, the CBD and botanical beauty and wellness brand, has acquired Prospect Farms, a brand producing hemp-based wellness products for people and pets at a 250-acre farm and manufacturing facility, for an undisclosed price.
Prima and Prospect Farms are jointly forming Uplifter Brands, a holding company for clean and conscious brands with ambitions to grow offerings across personal care, wellness, pet, spa and hospitality. The company will employ Prospect Farms' pharmaceutical-grade filling system, greenhouse, on-site lab and fulfillment, and span branded and private-label merchandise.
"Uplifter Brands is uniquely positioned to be the next-generation wellness platform with a portfolio of truly trusted products for the whole family," says Brad Tipper, co-founder and CEO of Prospect Farms, in a statement. "Our house of purpose-driven brands, underpinned by an unwavering commitment to sourcing, science and standards, will lead the wellness category with formulation science, operational excellence, and vertical integration from seed to store."
"This is a moment to architect brands that are boldly conscious, rigorously clean, standards-led, socially just, and environmentally accountable to ensure consumers can access new and better innovations for healthier, more sustainable lives," says Christopher Gavigan, co-founder of Prima and previously chief product officer of The Honest Co. "Together with our talented team and partners, the Uplifter Brands platform will further expand our healthcare and climate commitments, as well as our public benefit business leadership.
Uplifter Brands is being led by members of Prima and Prospect Farms' management. Gavigan will be executive chair. Laurel Angelica Myers, a former senior director at The Honest Co. and co-founder of Prima, will be co-CEO along with Tipper, who's a venture partner at investment and advisory platform Maximalist Ventures. 
In March, Prospect Farms announced Brooke Shields joined it as chief brand officer and a member of the board. The model and actress invested in the brand. Early next year, Uplifter Brands will unveil a new brand in the pet health category, and Shields will serve as chief brand officer for the new brand. 
Prima wasn't in the market to buy, according to Jessica Assaf, co-founder of Prima and the brand's chief education officer, but a meeting between Gavigan and Prospect Farms convinced both businesses that a partnership would be worthwhile. "It ended up being this perfect marriage," says Assaf. "We acquired them, but what we are building is a collective of brands. What we have, they don't have what they have, we don't."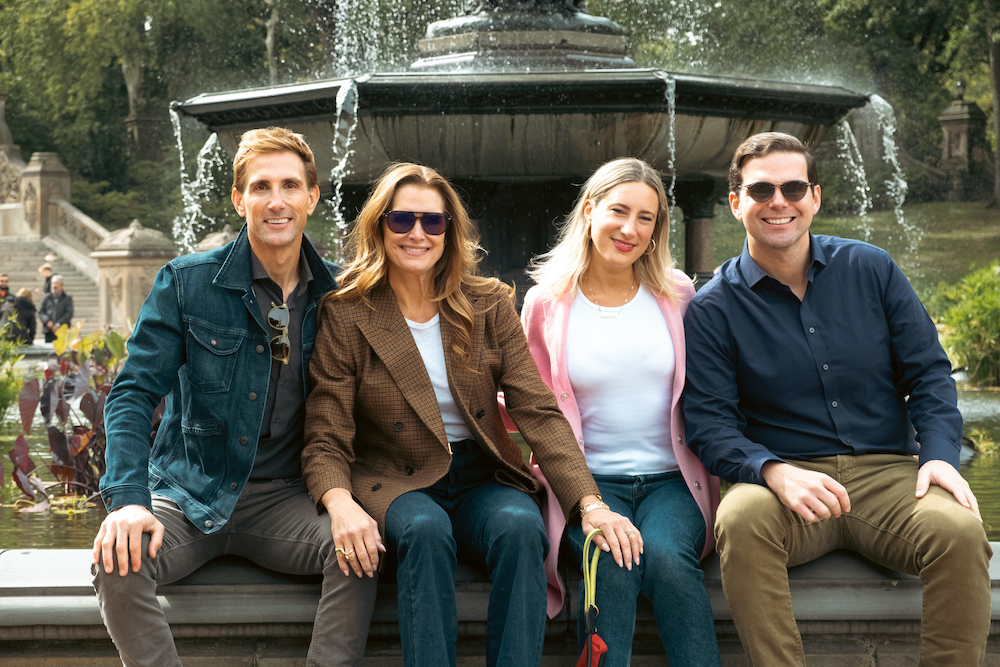 The acquisition signals Prima's commitment to CBD, which made a splash in beauty and personal care after the 2018 Farm Bill legalized the hemp trade federally, but has dissipated of late. It will help the brand scale by achieving vertical integration of CBD, one of its key ingredients, and additional raw materials in the future. Only a small portion of Prospect Farms' 250 acres is currently being used for hemp, per Assaf. She says, "There's a lot of farm acreage that is untapped that we have the ability to expand into should we want."
The acquisition allows Uplifter Brands to enter categories like pet wellness that Myers believes lack innovation and safety standards. Pet wellness has seen significant deal action in the past year, with conglomerates J. M. Smucker, Mars and Colgate making major moves in the category, causing consumers to be concerned about the possible impact on the product quality of purchased brands. 
Uplifter Brands can also help Prima extend its distribution. Currently, the brand is carried by Sephora, The Vitamin Shoppe, Thrive Market, Free People, and more beauty and wellness retailers and grocers. Its website lists Beyond Body Oil, Unwind Bath Gem, R+R Cream and Night Magic as customer favorites. Through Prospect Farms' operations and relationships, Prima can gain access to spa and hospitality opportunities. In the coming year, its products will head to the hotel and spa properties of Hilton, Four Seasons, Equinox, Exhale Spa and Soho House Chicago, among others.
"It was very difficult to provide bespoke solutions for spas and hotels that want something specific for them and for their guests that's really tailored to the experiences and the services they're offering. We didn't have the right infrastructure to take advantage of that," says Myers. "Prospect Farms, through vertical integration and on-site manufacturing of a lot of these very high potency therapeutic ingredients, has an incredible spa partnership program." 
Greycroft, Lerer Hippeau, Global Founders Capital, Ropart Asset Management and Platform Ventures have invested in Uplifter Brands. Strategic investors advising the transaction include Spencer Potts, managing partner at Maximalist. He will sit on the board of Uplifter Brands.
In February 2019, Prima closed a $3.3 million seed round led by Lerer Hippeau, followed last year by a $9.2 million in seed-plus financing led by Greycroft, H Ventures, Lerer Hippeau and Defy Partners. Assaf and Myers concur that Prima's acquisition of Prospect Farms could hasten its own acquisition down the road. Myers says, "That's obviously the goal here, this just gives us a whole new advantage."