Prima Pulls In $9.2M From Greycroft, H Ventures, Lerer Hippeau And More
Plant-based beauty and wellness specialist Prima just got a lot more green.
The brand has closed a $9.2 million seed-plus financing round led by Greycroft, H Ventures, Lerer Hippeau and Defy Partners, a backer of Prima co-founder Christopher Gavigan's previous company that went public earlier this month in a $412.8 million IPO, The Honest Co. Together, these venture capital firms have invested in an impressive array of beauty and wellness companies, including Glossier, Kinship, Goop, Violet Grey and Heyday. There was also participation from Mark VC, Global Founders Capital, Emerald Health, One Gun and Purple Arch Ventures. A seed-plus or seed extension round is an option for already seed-funded companies that don't want to or aren't ready to raise a series A. This most recent raise follows the brand's nearly $3.3 million seed round led by Lerer Hippeau, which closed in February 2019.
Started by Gavigan and fellow former The Honest Co. executive Laurel Angelica Myers along with women's rights and cannabis activist Jessica Assaf, Prima launched in March 2019 as an educational platform prior to introducing three skincare and wellness products sold via direct-to-consumer distribution in June of the same year. Currently, the brand has 15 products priced from $10 to $96 spanning the facial skincare, body care and supplement categories, such as Night Magic CBD Facial Oil, Sleep Tight, The Daily, The Afterglow Cream, Enlightenment Niacinamide Serum and Brain Fuel. It's extended from DTC to the retailers and e-tailers Sephora, whose CBD standard the Prima team helped craft, Nordstrom, Thrive Market, Standard Dose, Erewhon and Pharmaca. This cash infusion will support assortment expansion, two yet-to-be-announced retail partnerships that will bring Prima into 800 new doors, education initiatives and clinical research.
This round also adds a new strategic partner for Prima in Emerald Health, a Canadian licensed producer of cannabis and therapeutic cannabinoid products. This partnership offers Prima access to proprietary cannabinoid innovations, patent holdings and medical-grade cultivation to support growth in the evolving intersection of nutraceuticals and cannabis therapeutics, including CBD's psychoactive sister, THC. "This is a really interesting option as we develop over time to think about where we go in the world and as the world further develops, or even just domestically, its acceptance and de-stigmatization of the cannabis plant. How do we have a point of view on THC? Most people think [when it comes to cannabis] you have healing or you have a high. We believe in the merging of the two, the bridge between those two, and that they're not mutually exclusive. We believe in the therapeutic nature of the THC molecule in meaningful doses and we believe that this brand can, will, and should have a position there in time."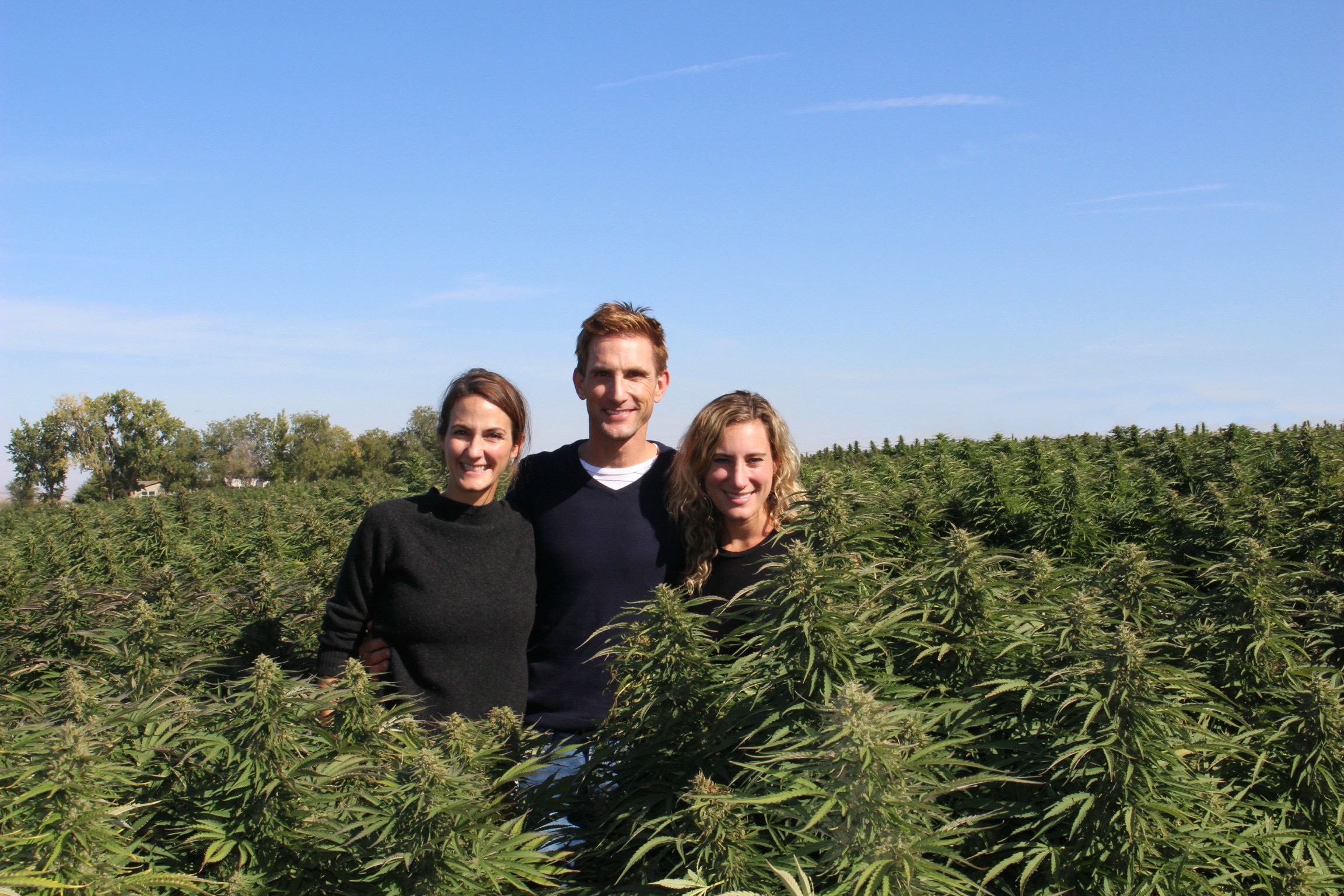 The funding comes at a time when the CBD market is consolidating, with many of the brands that entered to capitalize off of CBD's buzziness now exiting. "People will call it an extinction event happening because you're getting that first wave of gray market economy folks or cowboys, as they call themselves, leaving, which is a good thing," says Gavigan. "But we're excited because we are vets of consumer experience and consumer guardianship and, outside of knowing how to do it with a level of expertise and capability, we believe so strongly in the power and the potential of these molecules. They should be a universal wellness tool. They need to be."
Assaf emphasizes that Prima isn't simply a CBD brand. "CBD can help with discomfort in terms of body care and supplements, but it's also a high-performance skincare ingredient and that can only be understood if it's packaged and formulated with other high-performance, clinically validated actives," says Assaf, chief education officer at Prima. "What we've done is said, yes, we leverage CBD, but the reason why Night Magic, Afterglow, and Enlightenment Serum work is also the other actives inside. It's the hyaluronic acid, the vegan collagen. We've contextualized CBD."
Prima's customers are responding positively to the brand's message as well as its product offerings. Initially, the brand only offered a subscription option on its The Daily hemp supplement. It's since activated subscriptions on its other ingestible wellness products and has seen positive results. "We have really high repeat customers," says Gavigan. "Month-over-month, close to 50% of all revenues are repeat purchases. That's the best metric to show success of a brand."
Assaf adds that the brand's Bath Gem, a bath bomb infused with epsom salt, meadowfoam, eucalyptus, lavender, and 25 milligram of CBD sold out so often at Sephora that the retailer requested the brand create an exclusive four unit multi-pack for them. "[Sephora] demanded it after week over week of triple digit growth because the consumer demanded it," she says.
"What we've done is said, yes, we leverage CBD, but the reason why Night Magic, Afterglow, and Enlightenment Serum work is also the other actives inside. It's the hyaluronic acid, the vegan collagen. We've contextualized CBD."
The beauty and wellness company is committed to being as sustainable as it is efficacious and clean. A certified B Corp, Prima is also certified plastic and carbon neutral and EWG Verified. Discussing the lengthy B Corp certification process, Assaf says, "You have to start thinking about it even before you start thinking about products. You have to think about it as as you're building and planning the company."
Prima prides itself on best-in-class practices across all its operations, learnings Gavigan brings from scaling The Honest Co. "The operational bedrock on which your company is built is so important. How are you sourcing? What are those partnerships on your manufacturing side? What are some of the ways that you can validate your batch fill in assembly, your shipping and fulfillment and all of those relationships? That's the network and the web, and if that's brittle, or not well built, the brand is just a nice colorway and a pretty font in a brand title. There's nothing there. We've overbuilt that infrastructure on the op side, and it's something I'm so proud of because when you peel back layers and start exchanging documentation, people are like, 'Oh my God, you really know what you're doing.'"