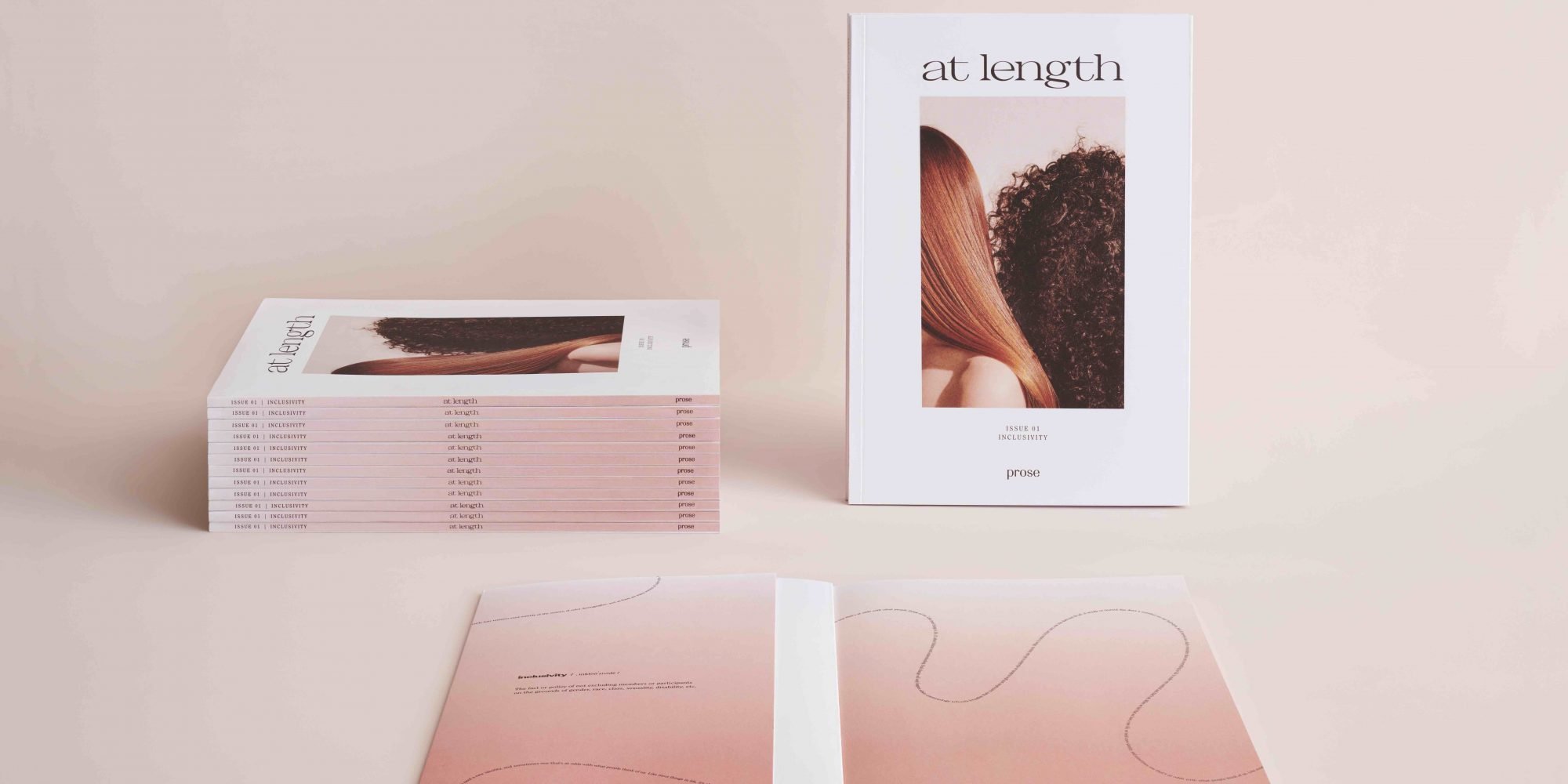 "IRL Is Better Than URL": Prose Takes Content Beyond Its Blog And Instagram Feed With Print Magazine At Length
"Our generation is tired of social media, and everything being digital and on a screen," says 24-year-old Emily Bowen, editorial assistant for custom haircare brand Prose's new magazine At Length. "IRL is better than URL, for sure. You hold a piece of content, and you can really dedicate time to it."
While the death of a fourth of American newspapers over the last 15 years indicates most of Bowen's gen Z peers aren't rushing to read information in print, the physical product remains alluring. Especially during a period when consumer brands are frustrated by unpredictable social media algorithms, being able to control the message in and look of a magazine that will land in customers' mailboxes is gratifying.
"When you send something through the postal service, people can touch it and experience the brand," says Prose co-founder and VP of product Paul Michaux. "More and more, direct-to-consumer brands are trying to be out there in the real world in touch with their customers. You can do pop-ups, you can create retail and a magazine is another way to do that."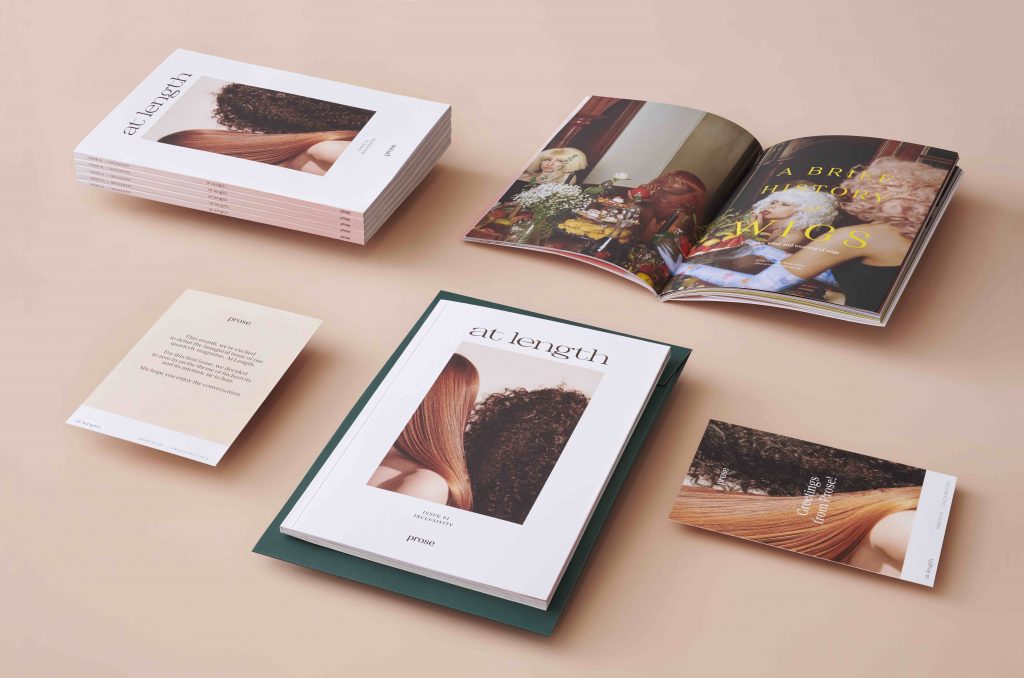 Launched Tuesday, At Length joins a bumper crop of brand-produced publications from the likes of Away, Outdoor Voices, Airbnb and Bumble. It will be released quarterly and shipped to thousands of Prose subscribers for free. At the brand, it's staffed by seven people, notably editorial director Amanda Flores, previously content strategist at L'Oréal and beauty director at Latina Media Ventures, and creative director Rashi Birla, formerly design director at Gin Lane and creative director at ClassPass.
"There's something so special about a curated print magazine that we have a big appreciation for and that we wanted to gift to our community. It was important to me that the content we created for the magazine spoke to everyone, no matter their demographic," says Flores. "We have so many in-house experts from our R&D chemists to data scientists to hairstylists who all have a wealth of knowledge in the beauty and haircare space. The magazine is a way for us to share that with our community in a more in-depth, even more intimate way."
"IRL is better than URL, for sure. You hold a piece of content, and you can really dedicate time to it."
Each quarter, At Length will focus on a theme. Its initial theme is inclusivity. Michaux notes the magazine downplays product tie-ins to underpin Prose's broader DNA. It's not about tips and tricks—content suitable for the brand's blog—but ideas that connect to Prose's mission and the philosophies of its customers.
"The publication is trying to speak to the different reasons why Prose exists as a brand. It celebrates our values," says Michaux. "Increasing diversity and inclusivity is a big topic right now in beauty that we really wanted to jump into and take a risk to encourage conversation around it."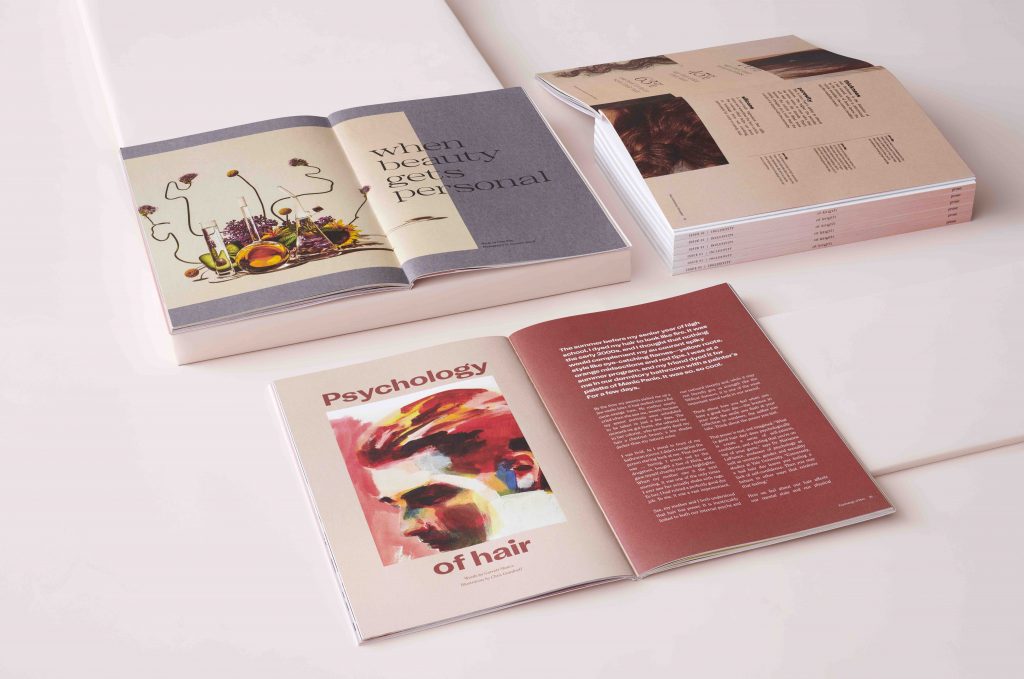 Among the articles in At Length's debut issue are "Rethinking the Ethnic Hair Aisle," "A Brief History of Wigs" and "Beauty School Drawbacks." Amber Nicole Alston, Archana Ram, Cheryl Grant, Deanna Pai, Garret Munce, Gina Way, Lyz Mancini, Nikki Naser, Nykia Spradley and Rachel Morris contributed work to the magazine.
Flores is particularly proud of the "Rethinking the Ethnic Hair Aisle" article. "As someone who is of Dominican heritage, I see firsthand how ethnicity alone cannot inform the type of hair care that works for someone. My mom, cousins, aunts and I all have different hair, from straight and course to fine and curly, and everything in between. Technically, we could all check off a box that says we're Dominican, but that box would be very wrong if it meant we would all get the same shampoo," she shares. "This article brings that to light in several different ways and will hopefully get people thinking about the way we market haircare today."
"More and more, direct-to-consumer brands are trying to be out there in the real world in touch with their customers. You can do pop-ups, you can create retail and a magazine is another way to do that."
Michaux and Flores suggest judging the success of At Length will be tricky. Michaux says there are no clear key performance indicators (KPIs) for it outside of "sharing our values." Flores elaborates, "Some brands try to monetize their magazines too quickly without properly assessing what need they can fill for their audience. Our approach is to start with a true editorial experience and see where our current audience is responding. Perhaps down the line we put more time and resources into the magazine, and sell it as a product or include paid partnerships."
Michaux points out the main investment Prose has made in At Length is the time of its employees. Committing that time to an editorial endeavor can be a distraction for brands and not all brands establishing magazines have sustained them. Mattress brand Casper moved its comfort and wellness magazine Woolly from a print product to a digital platform. Michaux recognizes distraction from the core business of a brand could be a problem, but doesn't believe it will be a dilemma for Prose.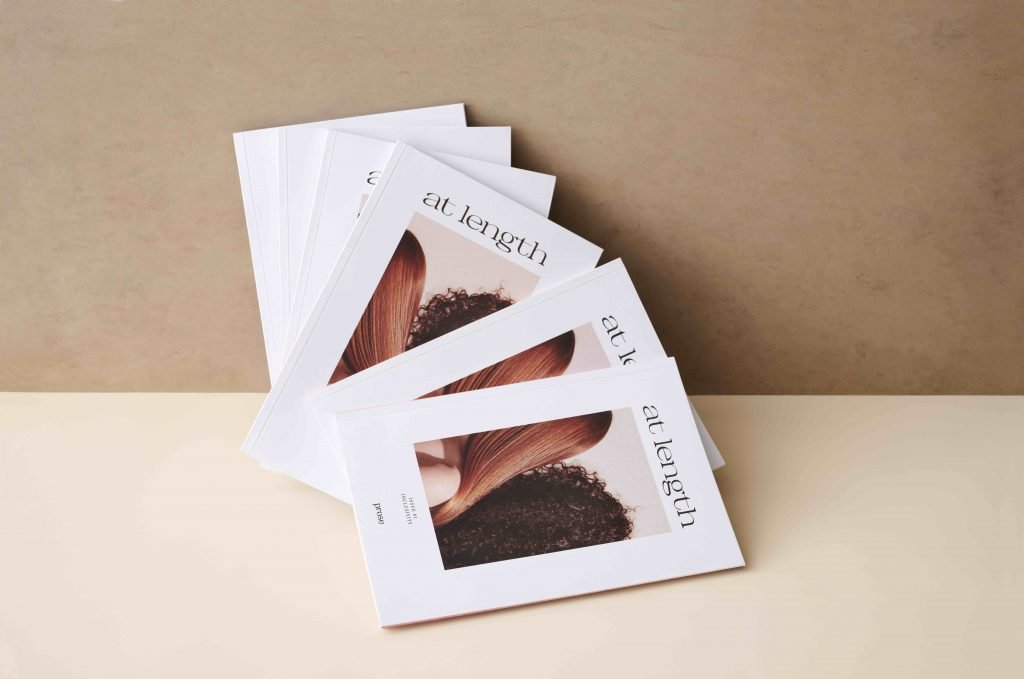 "It's a huge team effort and a huge investment of time, but sometimes you have a passion project where that's OK," he says, adding, "If we want to be leading this new wave of haircare brands, then this is part of the education effort. We come from this customized approach that's about celebrating our clients for who they are and not falling for marketing gimmicks. I think this is part of our job, building communication, sharing interesting stories and being a thought leader."