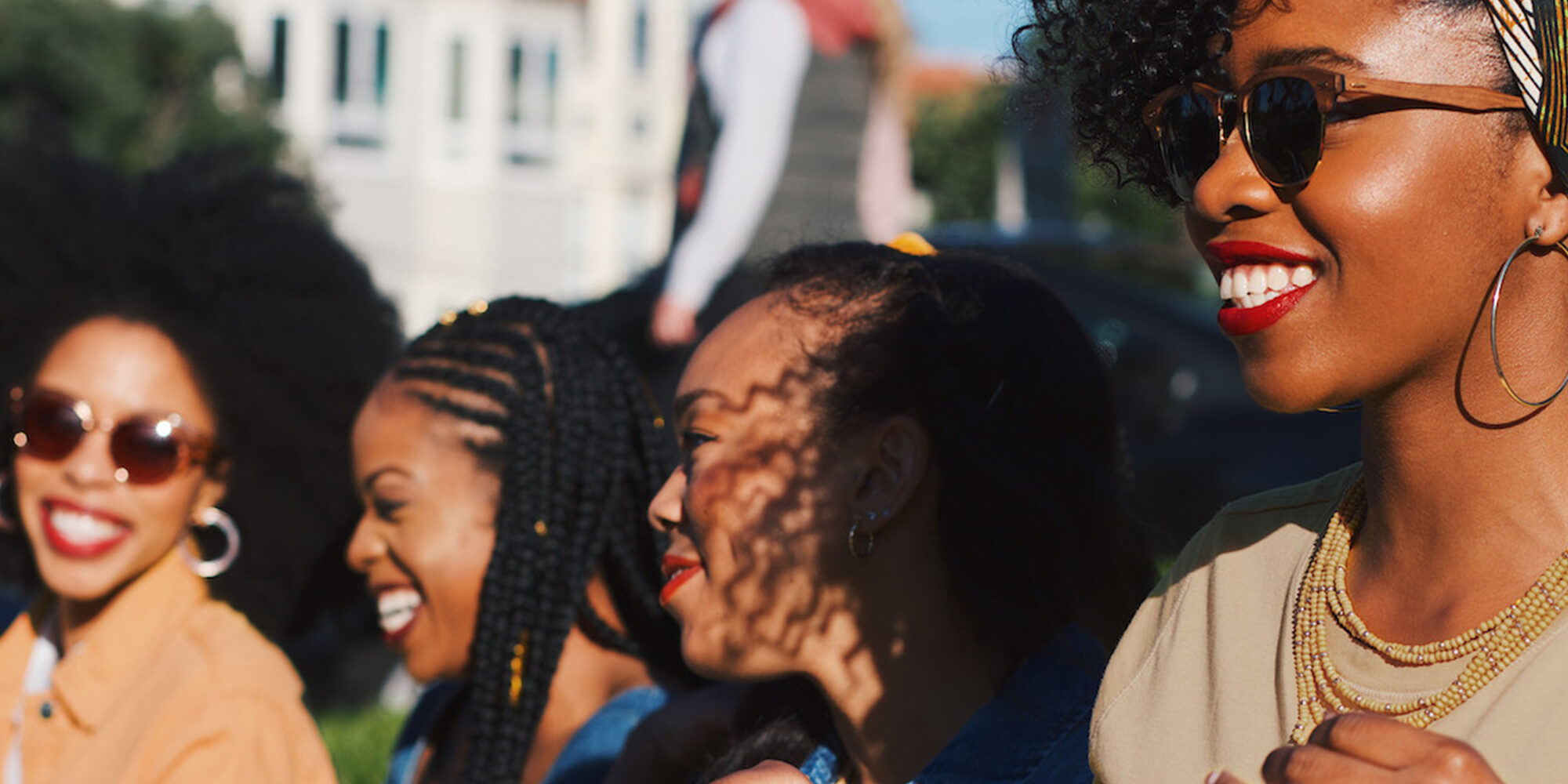 How Protective Styling Salon Concept Naza Beauty Survived A Year Of Lockdowns
On Feb. 22, 2020, Natanya Montgomery held the grand opening of Naza Beauty, her hotly anticipated protective styling salon concept designed for Black and brown women, and located in San Francisco's trendy Mission District. "We had 200 people at our launch party," she recounts. "There was rum punch and oxtail, a macaroni bar and a DJ, and the mayor came and cut our ribbon—it was huge!"
The same week, a Vogue feature previewed the salon's luxurious interior and another by Elle outlined its progressive mission. Soon, Naza Beauty's social media took off and positive Yelp reviews poured in. Within its first three weeks, the 10-chair salon secured 300 appointments. Business couldn't have been going better for the startup, which had secured $1 million in funding in a round led by Reddit co-founder Alexis Ohanian's Initialized Capital.
Then, everything changed. Twenty days after Naza Beauty began, the coronavirus forced it to shutter. "We thought, 'No big deal, we'll close it down for a couple of weeks and, then, come back stronger than ever.' It wasn't that way, of course," says Montgomery. Nearly seven months passed before the salon opened its doors to the public again, only to shutter once more in early December. In the past year, the salon has been open fewer than 90 days.
Now, almost a year since its ribbon-cutting debut, Montgomery is set for the salon's third opening today. "A year out and it feels like déjà vu," she says. "Everything feels very the same except 100% different. We're so much more confident in what we're doing. The first time around, everything felt very much like an experiment."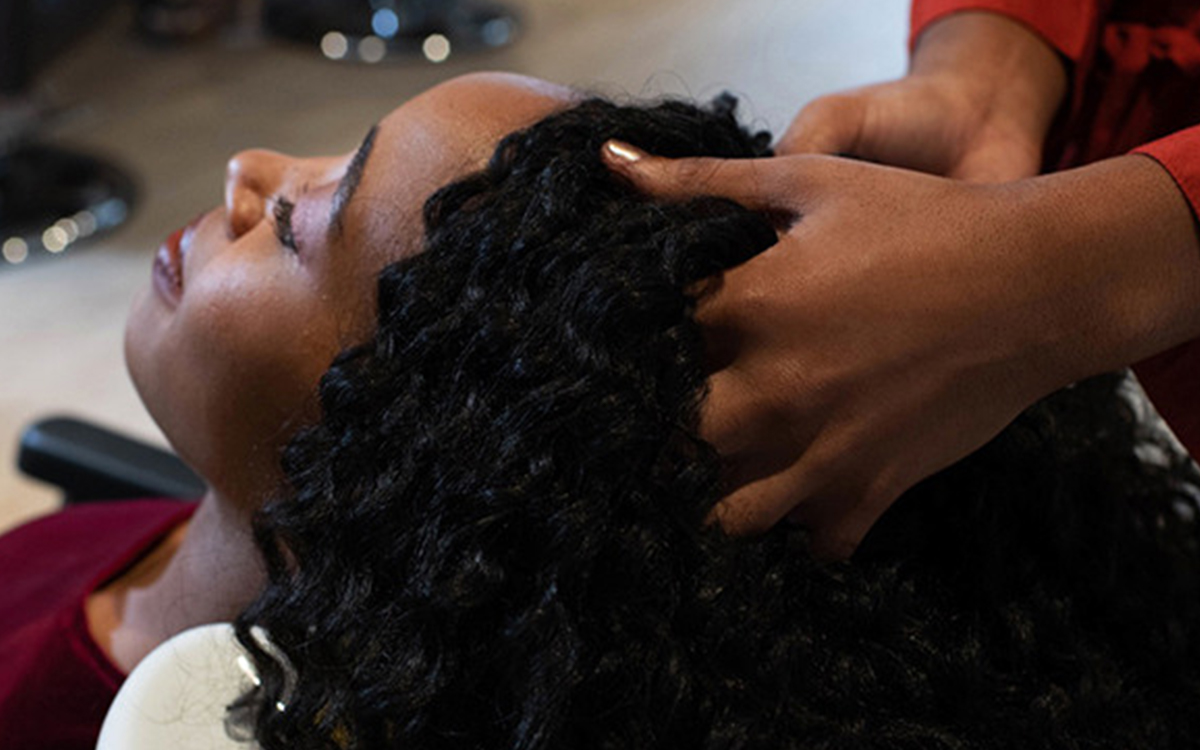 Over the last 12 months, Montgomery has not only navigated the unexpected closures, a tough reality that has wiped out hundreds of thousands of small companies in the United States, but she's increased Naza Beauty's team threefold, pushed its reach online and negotiated a retail partnership she's currently keeping under wraps.
Montgomery, who was previously enmeshed in Silicon Valley corporate event planning, built Naza Beauty with the idea that a physical location would be at the heart of its operations. She developed it following a lifetime of disappointing salon services that she desires for the next generation of women with coily, kinky hair to be able to avoid.
"I want to create a world where Black and brown women expect extraordinary out of their experiences every time."
"I want to create a world where Black and brown women expect extraordinary out of their experiences every time," says Montgomery. "It means there's champagne, it means there's cocoa butter in the bathroom, it means that I am thinking about how wide seats are so they accommodate for hips, it means I am thinking of the scent of candle and the DJ-curated playlist. It means every single thing is cared for and decided on meticulously for the joy of Black and brown women in a world where that is the opposite everywhere else."
Reimagining Naza Beauty without the physical outpost that anchored Montgomery's vision was a big challenge. Even now, as the salon is reopening for the third time, limited capacity rules will render more than half of its 10 chairs unoccupied for the foreseeable future, and further shutdowns are possible.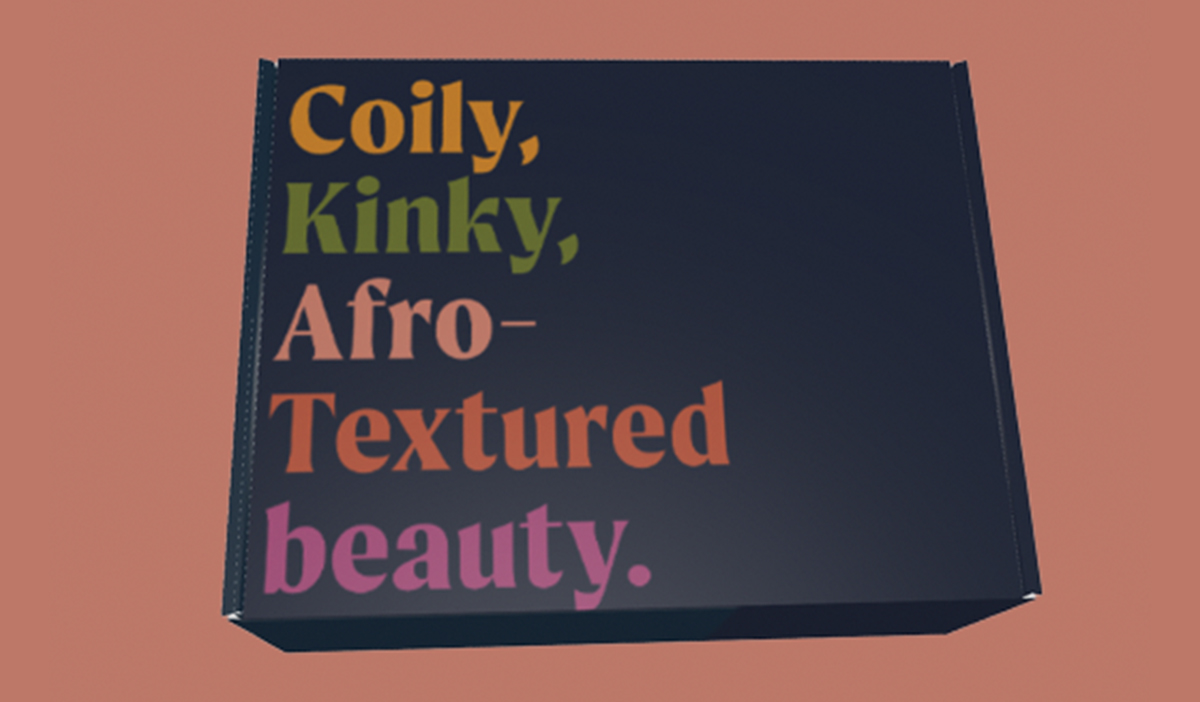 Referred to as the "Drybar of protective styles," Naza Beauty doesn't offer hair cutting, coloring or chemical treatments. Instead, it offers chemical-free styling services that limit manipulation and heat like box braids, twists, cornrows and crochet braids that can last up to six weeks, plus silk presses and blowouts. Prices range from $150 to $350.
Moving Naza Beauty into products was a crucial strategy to salvage it without a physical presence. "We had lots of hair, tons of product, and a stay-at-home order, so The StyleBox was born," says Montgomery. The StyleBox was Naza Beauty's answer to a beauty subscription box. It was a one-off, step-by-step kit priced from $55 to $119 with faux hair, accessories and haircare items plus instructions and the promise of live digital lessons over Zoom. The products had previously been in the salon collecting dust due to nonexistent service appointments.
"We were never just meant to just be a line of salons."
"We put it together with different options for everything you need to build a style at home from scratch. We began taking orders as an experiment and sold out in 24 hours," reports Montgomery. Customers that didn't get to purchase a box had access to Zoom lessons for under $10. Montgomery knew she was on the right path, but something still didn't feel right.
"The CROWN Act had just been passed in California and New York battling hair discrimination, 'Hair Love' had just won the Oscar reinforcing that self-care for Black women is about self-preservation, then there was lockdown, George Floyd, Breonna Taylor," says Montgomery. She decided to shift her focus to community building, and removed fees for the digital classes to concentrate on capturing names and email addresses rather than accumulating money. She introduced breathwork and meditation to Naza Beauty's digital class curriculum, too.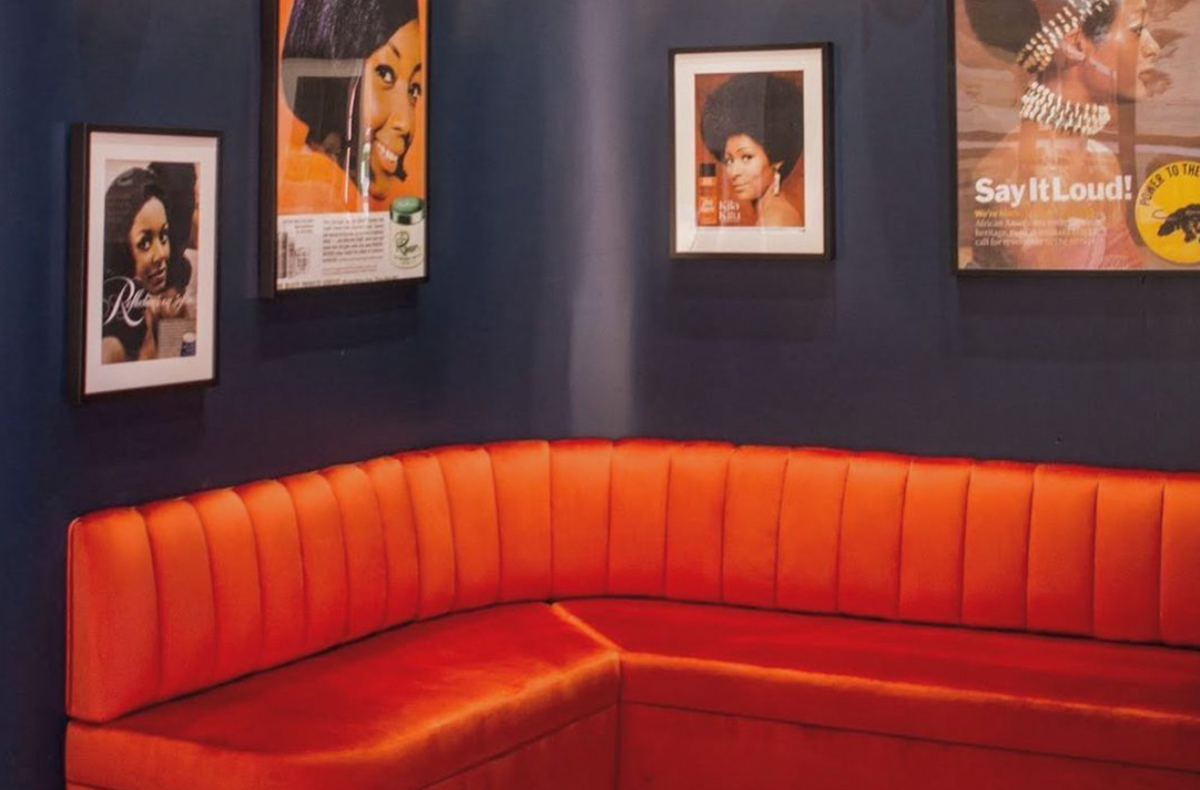 Attendance shot into the thousands. Naza Beauty's top free classes involve box-braid and cornrow tutorials. "It was more than a business decision, it was, 'How can we prioritize the mental health of Black and brown women?''" says Montgomery. On top of the popularity of the classes, Naza Beauty has sold out several runs of The StyleBox. Montgomery shares, "We're continuing our foray into retail, and The StyleBox is going to take form in new ways. Very exciting, so stay tuned!"
She has also been expanding Naza Beauty's staff and using the time afforded by closures to perfect its services. "Through two reopens, going into a third, the way we think about the process is totally different," says Montgomery. She notes that, beyond COVID-19 protocols, she's streamlined Naza Beauty's salon and how its team works together to shorten the time spent by customers in the salon. Montgomery says, "We've stayed safe and been able to grow through the entire ordeal."
As Naza Beauty's newly expanded team heralds its reopening, Montgomery braces for the future with caution. "We haven't announced that we're reopening yet, but people who have been reaching out a lot know, so we're already booked the first weekend," she says. If additional lockdowns happen, Montgomery is confident Naza Beauty will weather them. "So much of what we're doing is making space where there's been none in the past." she says. "Our goal was always to meet the customer where they are. We were never just meant to just be a line of salons."