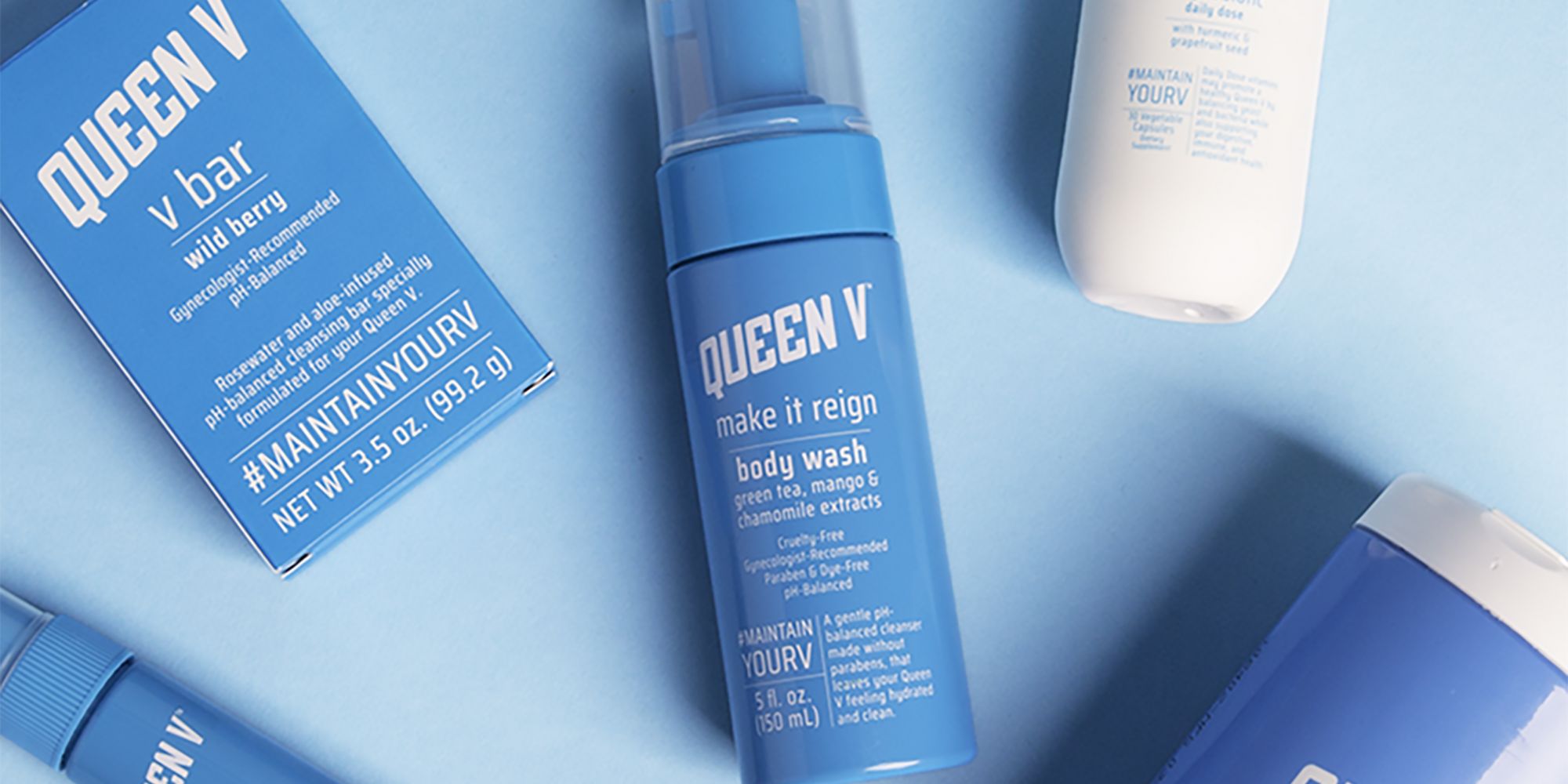 Queen V Hits $500K In Sales During A Month At Walmart And Secures Backing From Lightspeed
Talk about making the most out of a yeast infection.
After Lauren Steinberg was repeatedly struck by the common plague – three out of four women suffer from at least one yeast infection in their lifetimes – she went searching for remedies and, disappointed by what she encountered, came up with the vibrant concept Queen V geared to millennial and gen z consumers. The brand has been backed by Lightspeed, the early-stage venture capital firm with Goop, The Honest Co., Girlboss and Hollar in its portfolio, and hit more than $500,000 in sales at Walmart, where it entered 4,000-plus doors in April, during its first month on shelves.
"The biggest obstacle we face with Queen V is educating women about why these products are better for you, why they're getting infections and why they should read the backs of bottles," says Steinberg, the daughter of gynecologist Jeffrey Steinberg and former brand development coordinator. "We have amazing products, but we also aim to destigmatize the word 'vagina,' and that can be hard. We try to create content that's fun and short. It's OK to say the word 'vagina.'"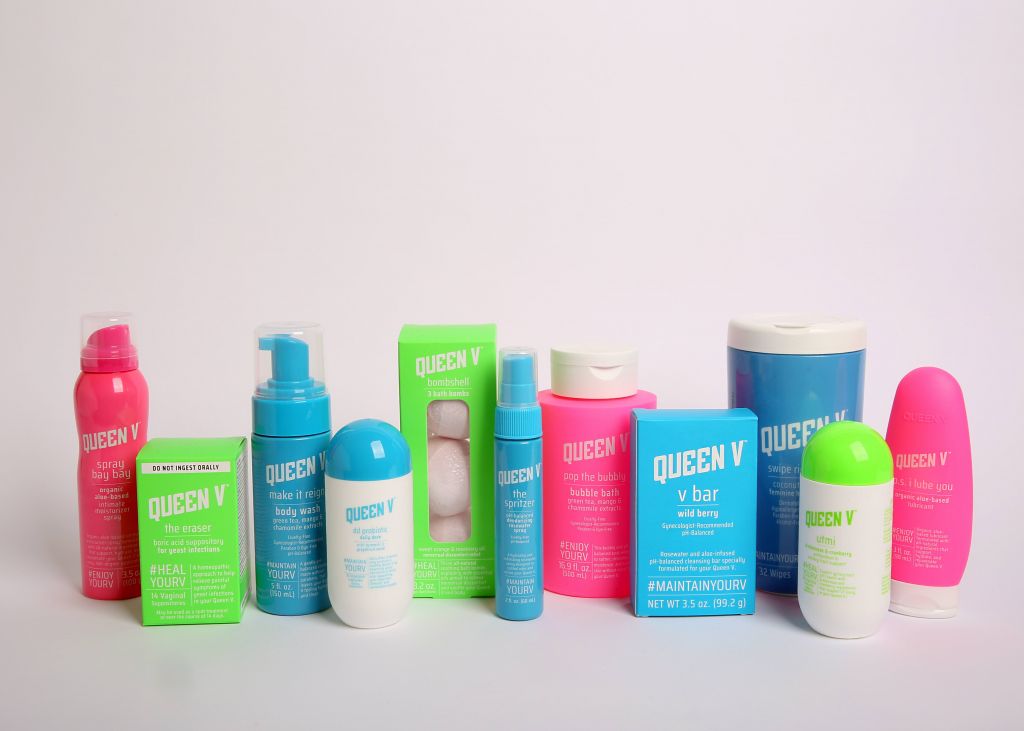 Queen V's better-for-you formulas stay away from ingredients that are potentially harmful for the vulva and vagina, including parabens and artificial dyes. They are carefully crafted with pH levels appropriate for a vagina, which Steinberg mentions has a pH level typically ranging from 3.8 to 4.5. She continues that products with alkaline pH levels – many soaps on the market, for instance – can cause vaginal irritation and possibly yeast infections.
Nicole Quinn, a partner at Lightspeed, says, "I've seen a lot of other products over the years that have told us they're good for down there. One example would be Dove. You think, 'Oh, this has the right pH balance, and it's soft, gentle and sensitive.' Then, you find out that, actually, all these products you thought were good for you and more sensitive are the wrong pH, and have been causing women to have yeast infections. It was great to find a product that was made by a woman for women. Queen V is a truly authentic brand that comes from a personal place." She declined to disclose the amount of Lightspeed's investment in Queen V.
"It was great to find a product that was made by a woman for women. Queen V is a truly authentic brand that comes from a personal place."
The brand's 11 products are priced from $2.50 to nearly $15 and divided into three purpose-driven groups: maintain, heal and enjoy. Early bestsellers are vaginal moisturizer Spray Bay Bay, daily capsules DD Probiotic, homeopathic suppository The Eraser, rose water spray The Spritzer and lubricant P.S. I Lube You. Speaking of P.S. I Lube You, Steinberg says, "When I was buying lube, I never felt any on the market were specifically targeted to women. I never felt a lube was really for me. This is neon pink, and it's in the cutest bottle." Elaborating about The Spritzer, she adds, "I'm obsessed with rose water for my face, so I thought, 'Why not have one for the vagina?'"
Queen V relies on eight manufacturers to produce its merchandise. "When I started Queen V, I was like, 'Why is there not one brand that addresses it all?' There are certain brands that have a body wash and a vaginal deodorant, but they don't have a probiotic. I understand why now. Manufacturers specialize in only certain products," says Steinberg. "The hardest part [of creating Queen V] was probably locking in the eight manufacturers willing to work with me and remove ingredients that didn't need to be in the products."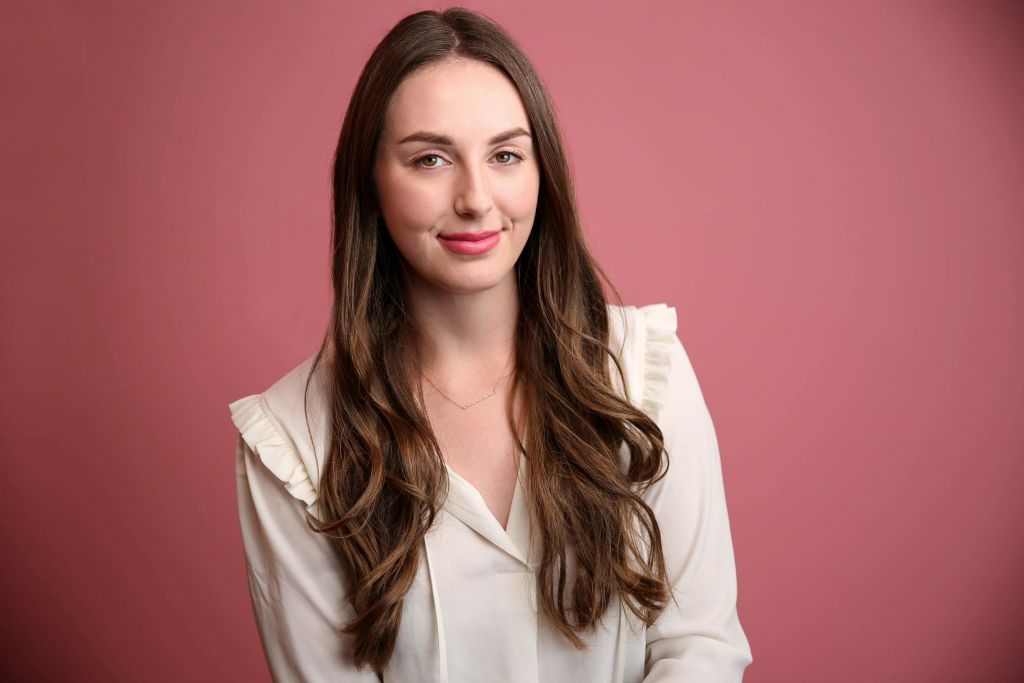 Queen V originally reached out to Walmart through a connection Steinberg's boyfriend Oliver Bogner, founder of consumer packaged goods authority Brandable, had to Andy Dunn, founder of Bonobos, the men's wear brand Walmart acquired last year. Steinberg sent a brand deck to Dunn and promptly heard back. She recounts, "He called us and said, 'This is an amazing brand. Can you fly to Bentonville, Ark.?" Steinberg quickly hopped on a plane to meet with Walmart's wellness department in November. Intrigued by the opportunity to attract younger shoppers, the retailer decided at the meeting to bring on the brand's complete repertoire.
Queen V is on Walmart shelves alongside perennial feminine-care brands Monistat, Vagisil and Summer's Eve, but its bright packaging, clever product names and a cardboard stand with the slogan "Is your Queen V basic?" set it apart from the rest. It uses pink to delineate enjoy products, green for heal products and blue for maintain products.
"When I started Queen V, I was like, 'Why is there not one brand that addresses it all?' There are certain brands that have a body wash and a vaginal deodorant, but they don't have a probiotic. I understand why now. Manufacturers specialize in only certain products."
"The colorful branding is so spot-on. It jumps off the shelf, and I think that's an important factor," says Quinn, adding, "It's definitely a product that resonates, and friends talk to one another about it. The word of mouth is really high because it's a good product that works."
With the assistance of Lightspeed, Queen V is expected to enhance its direct-to-consumer business. At the moment, it's selling online through walmart.com. Quinn says, "It gets a lot of attention from being on Walmart's shelves, but they have a great strategy to draw customers to their own website as well. You will be able to buy where it's the most convenient for you."
Customer satisfaction and vaginal health are paramount to Steinberg as she grows Queen V. "When I started Queen V, I just wanted one female to email me saying that I changed her life. It's been one month, and I get five emails a day saying, 'Thank you. The Eraser got rid of my infection,'" she says. "While financial goals are important, I just want to keep making products that are effective, and that women really, really need."