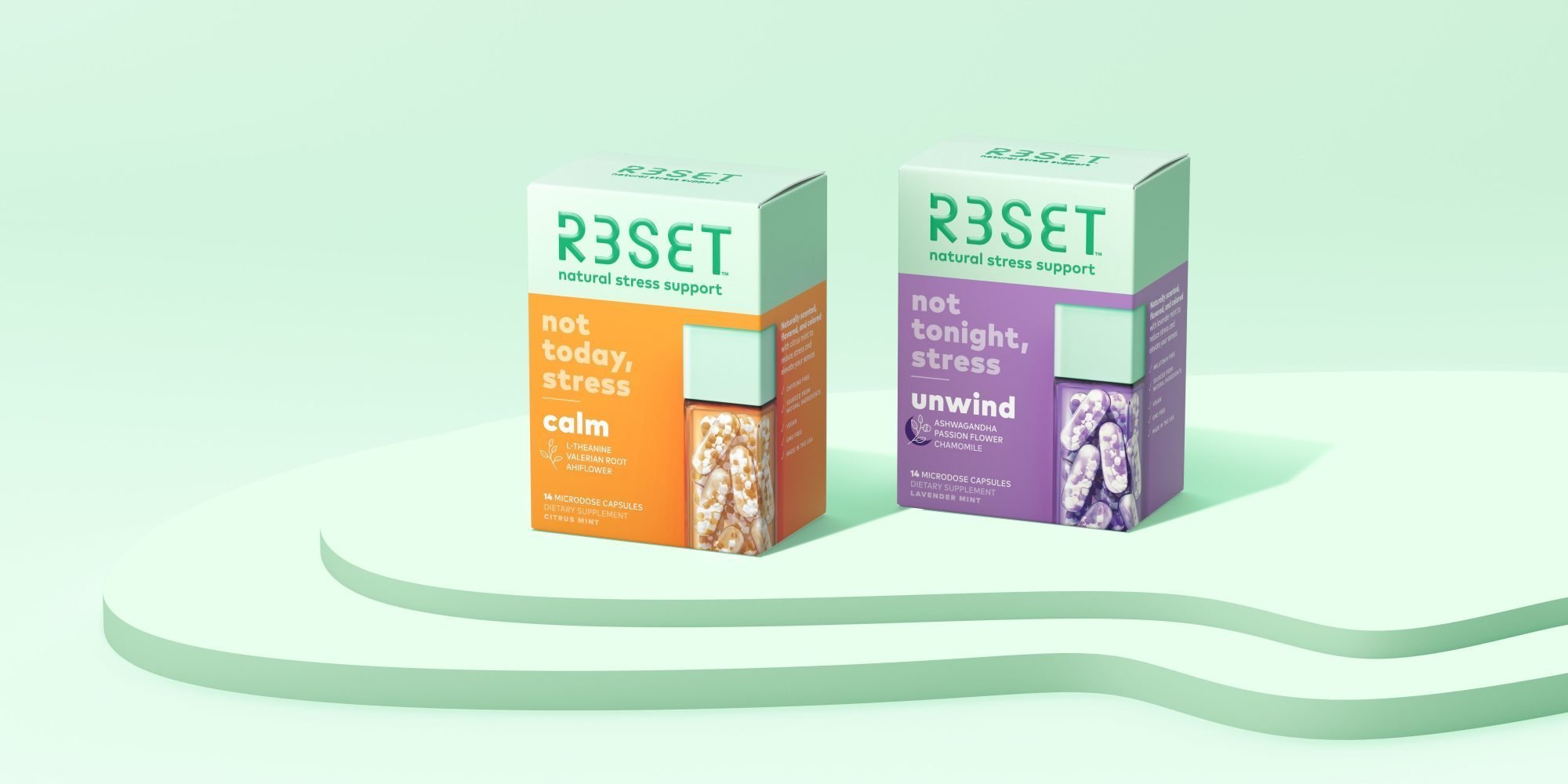 As Supplement Sales Rise, Natural Stress Support Brand R3set Launches Nationwide At Target And CVS
R3set is out to be as synonymous with stress management as Advil is with pain relief—and it's taking a big step toward getting there with launches at Target and CVS this month and next.
During an exceedingly stressful period, R3set is debuting at CVS in a new section called Calm and Comfort on May 15 with its daytime supplement Calm and nighttime supplement Unwind as well as on the drugstore chain's website. Target is carrying the supplements in stores and online at $17.99 each for 14 capsules. The brand will be available on Amazon, too.
"CVS is really a perfect partner because they have identified mental health as one of their corporate must-haves or priorities," says R3set co-founder and CEO Barton Warner, a former VP at Bayer. "They are out on front on this one."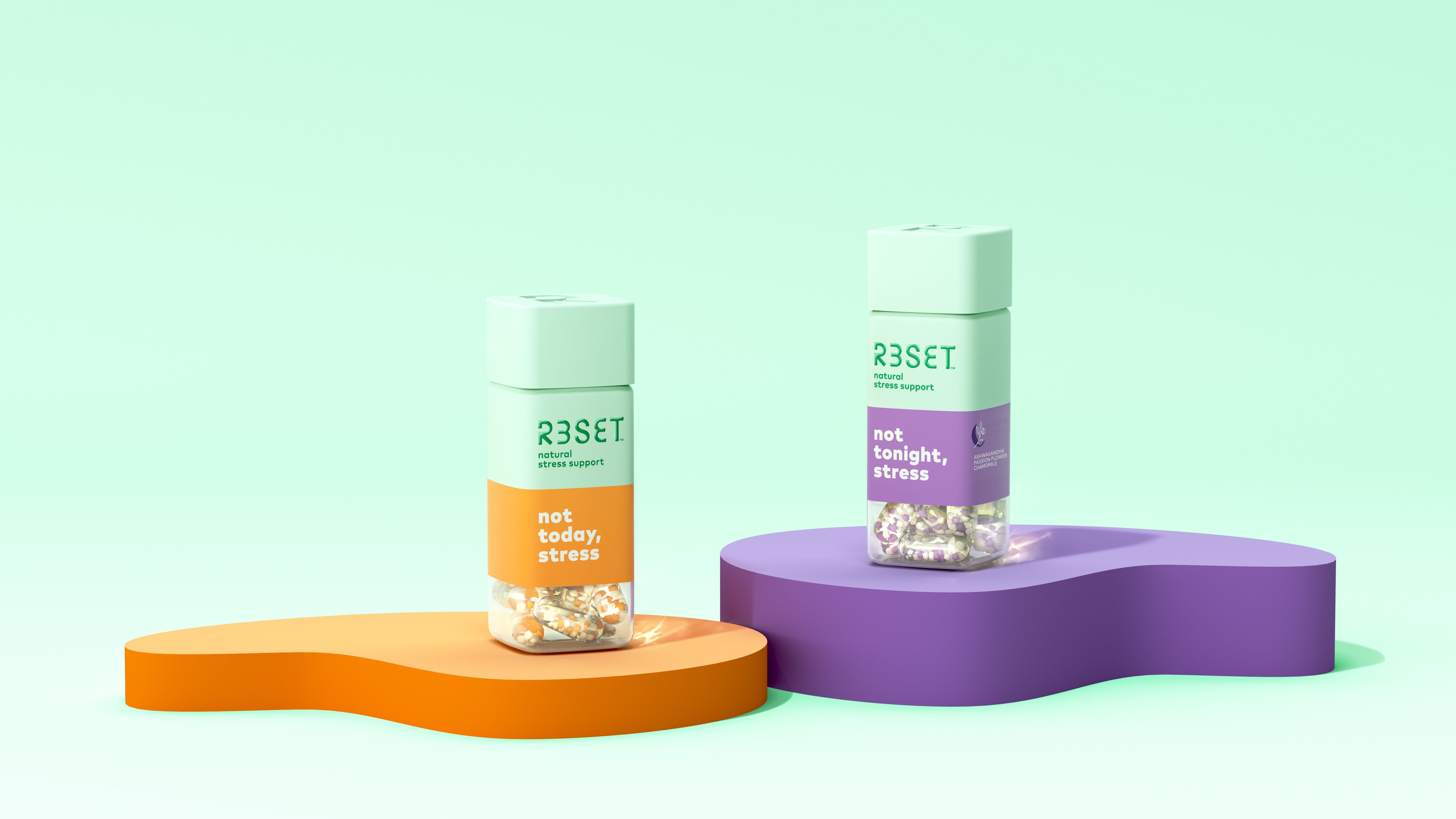 R3set's colorful packaging, and natural formulations are intended to attract millennial and gen Z consumers. Specifically, its target demographic is 20- to 35-year-old women. However, it's expected men will be a decent chunk of its consumer base, particularly as the brand solidifies its reputation. R3set enters a market crowded with brands aiming to modernize vitamins that's been led by direct-to-consumer startups such as The Nue Co., Seed, Ritual and Care/of, but increasingly joined by retail-oriented players like Rae Wellness and Olly, which was acquired by Unilever last year. 
Harris Rabin, co-founder and chief commercial officer at R3set, emphasizes the importance of fashioning a multisensory experience and an aesthetic suiting contemporary beauty tastes rather than the sterile or medicinal design that long characterized supplements. The brand has a color palette intended to be soothing of mint green, lavender and citrus hues.
"We have a hybrid between a supplement and a beauty brand, and that's done very purposely," says Rabin, who previously held marketing and brand director positions at Vireo Health, Anheuser-Busch and Bayer. "We need to destigmatize stress and, if the products look and taste amazing, and the packaging looks amazing, it gives people more confidence."
"We need to destigmatize stress and, if the products look and taste amazing, and the packaging looks amazing, it gives people more confidence."
On top of sight, smell is considered in the multisensory experience. The outside coverings of R3set's capsules are sprayed with aromatic oils. Calm has an aroma the brand likens to fresh orange juice. Every bottle features a breathing exercise. Breathing exercises are stress busters, but are understood to be pivotal for lung health, too. Rabin says, "Even before they take the capsule, the consumer is already getting a positive response to stress."
Supplement brands have addressed stress before, but Rabin points out they've mainly tried to counteract the side effects of stress like exhaustion, hair loss and weight gain. Rabin underscores that R3set is different because it attempts to manage stress itself, and stress help isn't simply a side note for the brand, it's its whole reason for being. R3set teamed up with Swiss healthcare solution company Lonza to create its supplements. The time-release capsules contain 12 natural ingredients such as valerian root and l-theanine that work synergistically to support the nervous, immune and endocrine systems.
Stress-adjacent merchandise segments, notably sleep and immunity, offer short-term expansion opportunities for R3set, and the brand already has products in the pipeline in them. Long term, the company could evolve into a marketplace that informs people hunting for a variety of stress remedies about modalities they may not know about and connects them with stress management service providers. It's betting that educating people about the impacts of stress and various methods to handle it will draw customers that may not otherwise turn to supplements to combat stress.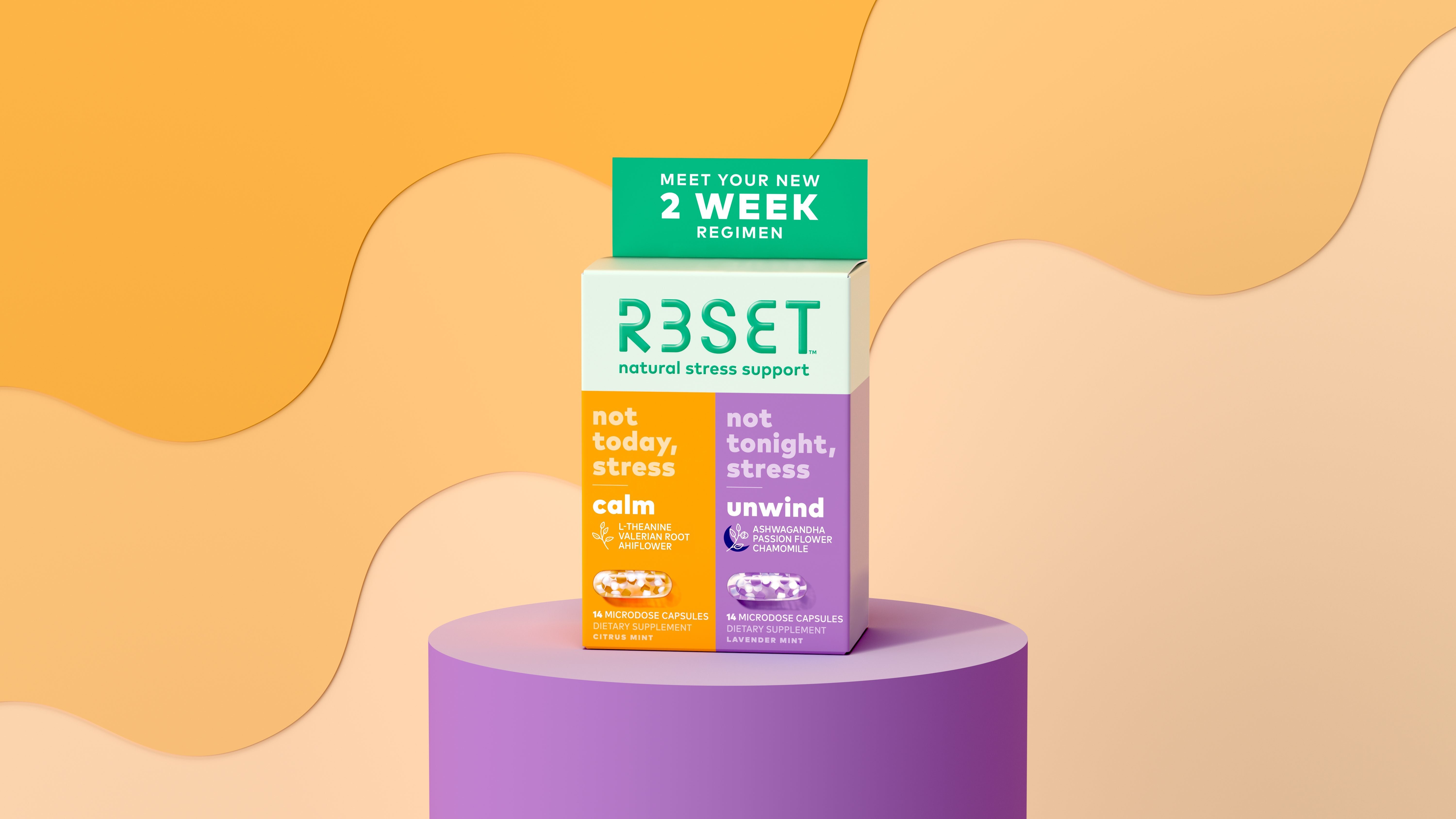 R3set raised $1.5 million from individual investors to get underway and has produced 5 million capsules for its first year in business. R3set declined to disclose the names of its investors, but describes them as senior executives, including veterans of management consulting firms. Supplements to quell stress perhaps couldn't be more relevant than they are today. Supplement sales are rising as consumers seek to prop up their immunity and offset their worries. "Is this Corona or Anxiety?" is a trending meme on social media.
Warner, Rabin, and R3set chief scientific officer Eric First, a founding trio that met when their careers overlapped at Bayer, are quick to counter any notion they're introducing R3set to capitalize on the pandemic. The brand's launch date was determined by retailers' abilities to stock its products and the time it took to develop its free 14 Day Stress Reset digital program. The program delivers emails on 14 stress management categories over the course of two weeks. A board consisting of psychology, cognitive behavioral therapy, education, consumer behavior, nutrition, yoga and Reiki experts gave input to shape the emails. R3set's supplements can be taken daily to assist with staving off stress or as needed to deal with it.