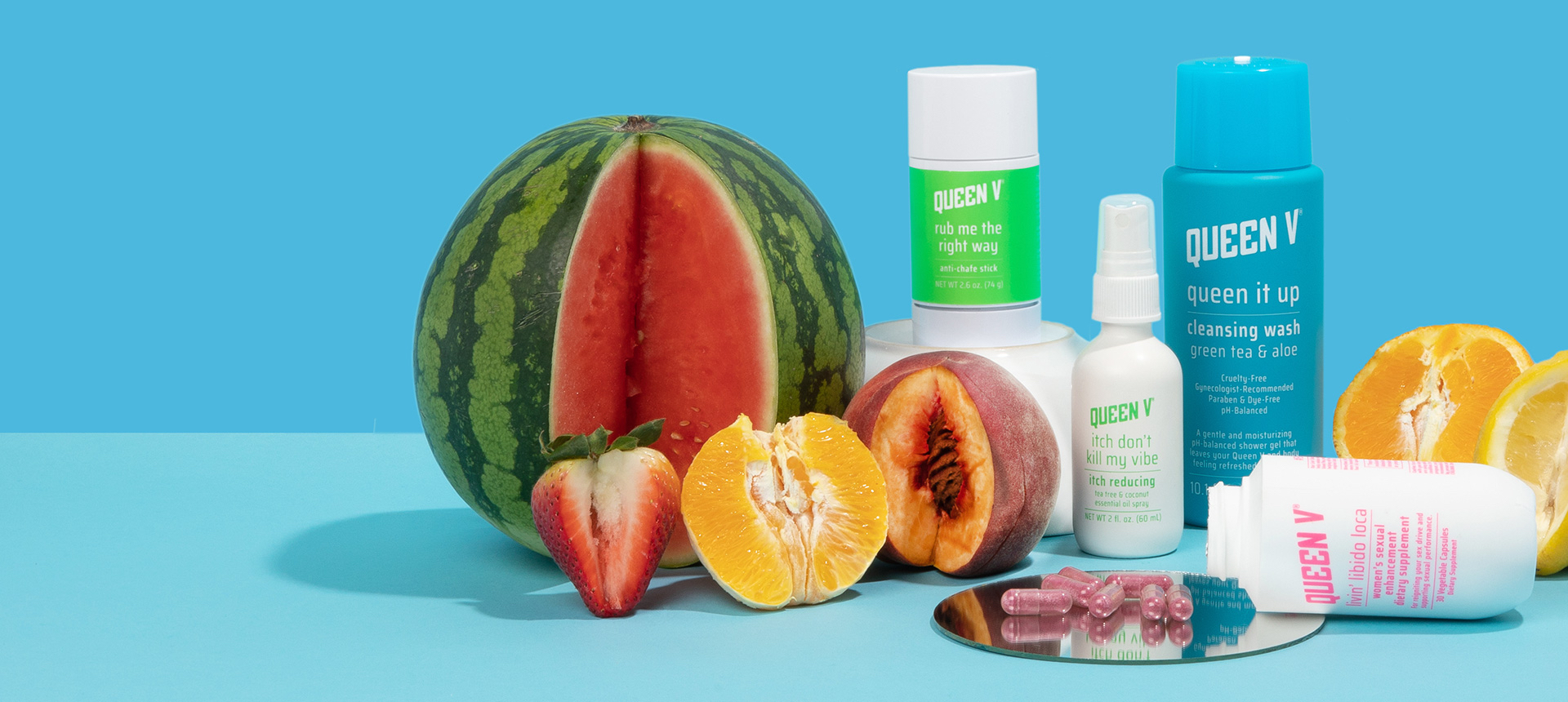 Reckitt Benckiser Group Acquires Bold Feminine Wellness Brand Queen V
In a major development for the millennial-driven crop of startups striving to reinvent feminine hygiene, Reckitt Benckiser Group has acquired Queen V, a brand that's brought a bold voice to the segment at mass retailers.
Terms of the deal weren't disclosed. Queen V will enter the sexual wellbeing division at RB that houses K-Y and Durex. Olga Osminkina-Jones, who joined RB last year as SVP and global category officer following nearly five years in VP and GM roles at PepsiCo, heads the division. Lauren Steinberg, the 27-year-old founder of Queen V, is staying on board with the brand and working for the larger RB organization as well.
"Queen V takes a unique and inclusive approach to making vaginal health more accessible and empowering," said RB in a statement. "The acquisition of the Queen V brand is demonstrative of RB's commitment to innovative, purpose-driven brands that consumers love and is in line with the strategy to play in new spaces and places."
RB's purchase of Queen V is the latest in a series of transactions in the sexual wellness, period care and feminine hygiene sectors. Last year, sexual wellness brand Maude amassed $2.2 million in seed capital to bring its total funding to $4.2 million, and Foria, a brand crossing cannabis and sexual wellness, secured investment from cannabis product maker Viola. In 2019, Procter & Gamble picked up period care player This is L. for $100 million. Dame Products, The Flex Company and Rael are other sexual wellness and period care brands that have raised money.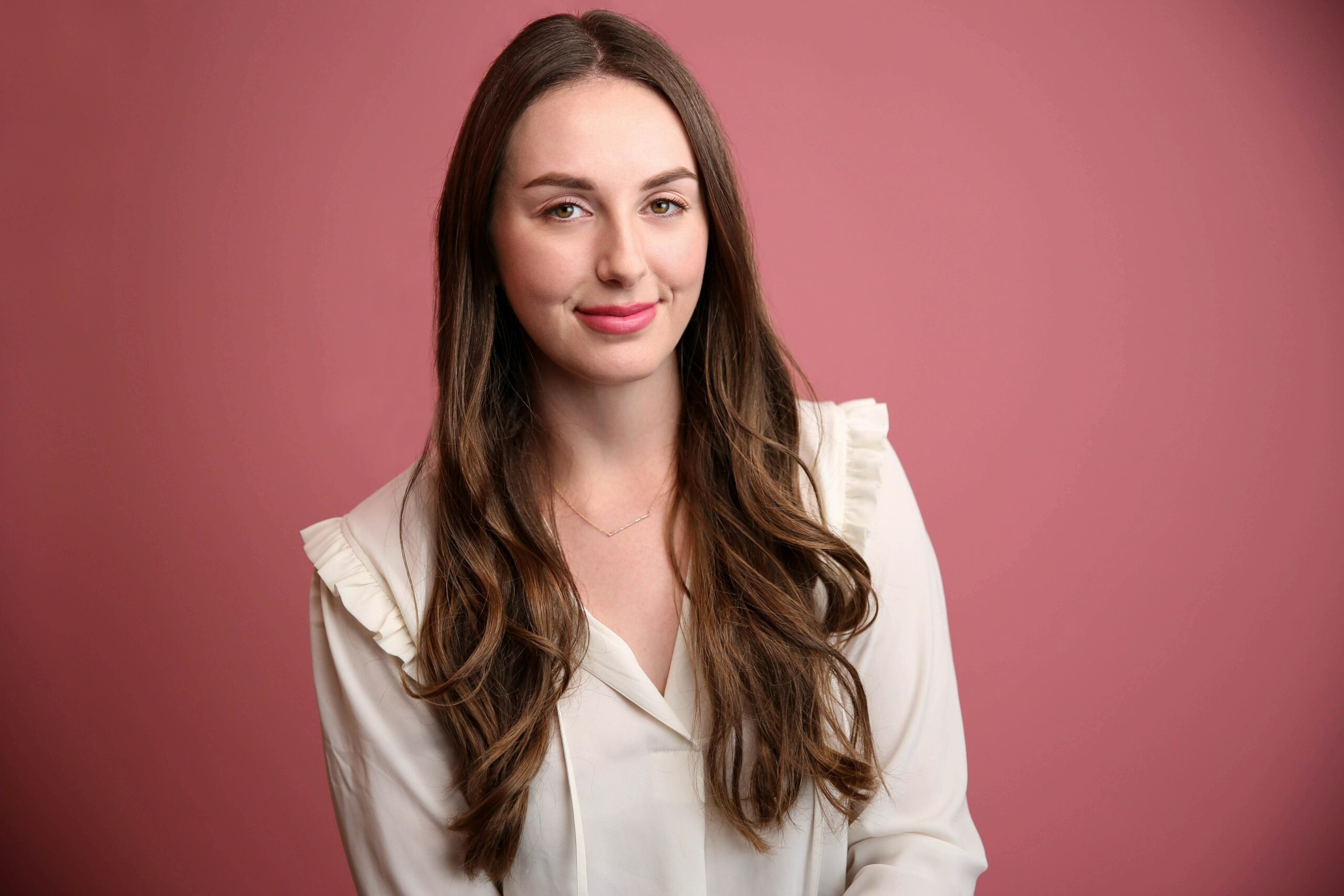 Odile Roujol, founder of Fab Co-Creation Studio Ventures LLC, a seed-stage investment firm that's backed sexual wellness e-tailer Bloomi and pregnancy test brand StixFix, predicts the strategic acquisition of Queen V will kick off "a new wave to come" of M&A activity in women's wellness. She says, "It's part of a movement to take care of yourself, and women building communities and providing products and education and support women need throughout their journey."
At RB, Queen V is spicing up a health portfolio that saw sales eke out a .7% gain in 2019 to reach 7.8 billion pounds or about $10.7 billion at the current exchange rate. In the third quarter of last year, the health business rebounded with a 12.6% jump in sales to 1.2 billion pounds or $1.67 billion. Under the stewardship of CEO Laxman Narasimhan, previously chief commercial officer at PepsiCo, RB has a plan to rejuvenate sustainable growth characterized by mid-single digit organic revenue increases.
As it turns its attention to internal operations, the company hasn't been highly acquisitive recently, although it nabbed pre- and post-natal health vitamin line UpSpring in 2019. In 2017, RB acquired Mead Johnson, maker of Enfamil infant formula, for $17 billion, and ran into trouble with it shortly thereafter as a result of supply chain management, product pipeline and customer service problems. Now, reduced birth rates as a result of the pandemic are impacting Enfamil. In 2020, Reuters reported RB was preparing to sell off non-core personal care brands Veet and Clearasil.
"Queen V takes a unique and inclusive approach to making vaginal health more accessible and empowering."
Queen V has been shaking up store shelves dominated by legacy properties Prestige Brands-owned Summer's Eve and Combe Inc.-owned Vagisil. It was formerly in Los Angeles-based Brandable's stable of brands. The incubator, which had its sights set on being the millennial answer to P&G, was established by Steinberg's boyfriend Oliver Bogner in 2017 and, over the course of three years, exceeded $100 million in revenues across several brands such as Craft City, Veggiecraft Farms, For Earth, Grow Girl, Love AnyBody, Thrive and Vibes in addition to Queen V. Litehouse Inc. acquired Veggiecraft Farms in September.
In July 2019, Brandable announced it had raised a round of series B funding led by Cota Capital with participation from Lightspeed Venture Partners, Advance Venture Partners, Pentland Ventures and Fields Texas. Bogner exited Brandable in November 2019, and introduced modern fertility center concept Mate Fertility and CPG retail specialist GO Ventures. John Burry, a veteran of Tesco, was subsequently hired as CEO to bring discipline to it. The current status of Brandable is unclear, but it appears the company may have shuttered. Its site is down as are the sites of a number of the brands it created.
Steinberg points to an unusual source of inspiration for Queen V: her yeast infections. Three-fourths of women deal with at least one yeast infection in their lives and, when Steinberg went looking for solutions to hers, she was disappointed by what she discovered. The available products were too alkaline for the vagina and contained ingredients she didn't feel were great for it. Steinberg consulted with her father, gynecologist Jeffrey Steinberg, to fashion products that didn't have the issues of their predecessors on the market. They removed glycerin, for example, because it can cause yeast infections.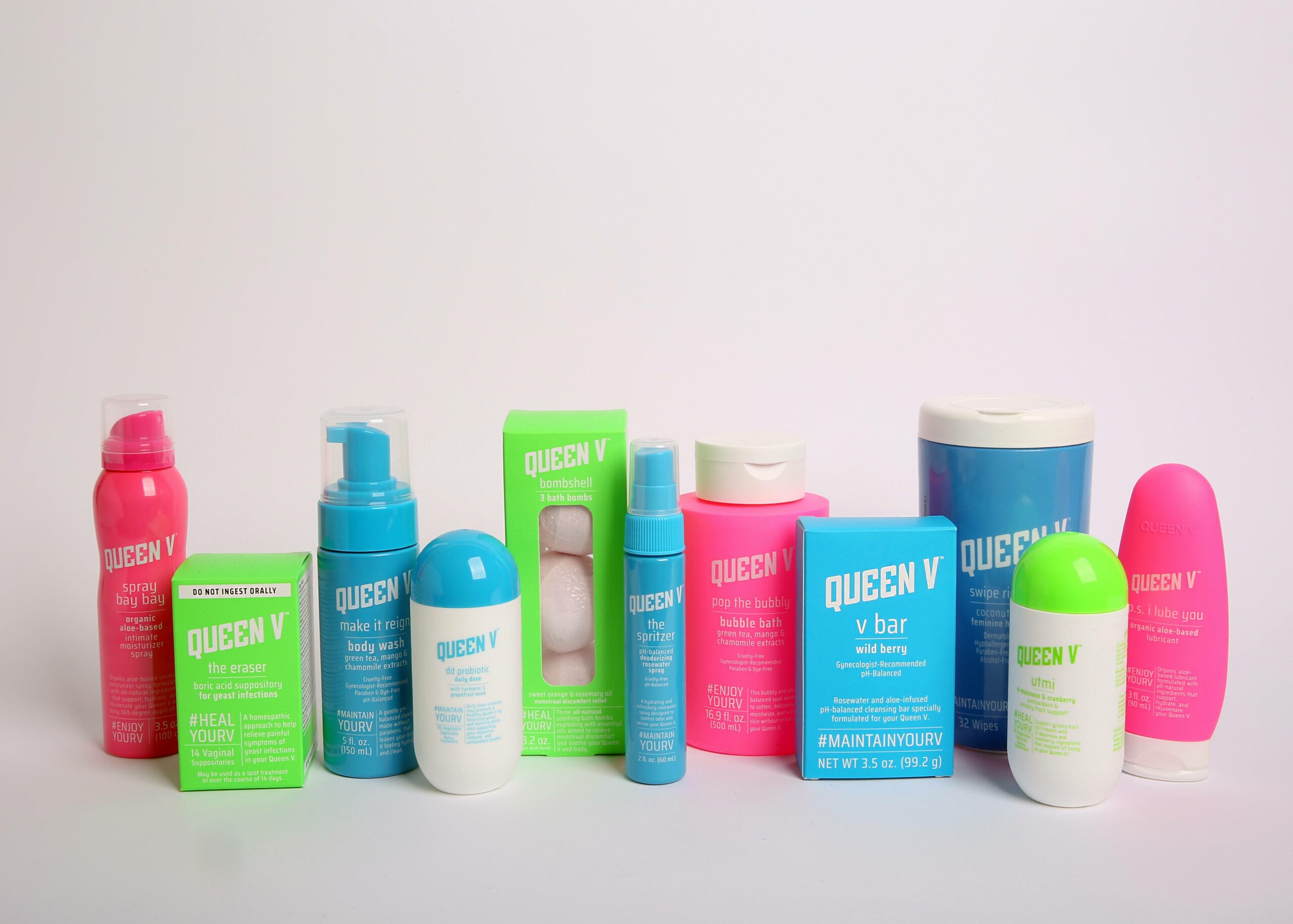 Interested in drawing younger customers, Walmart was an early believer in Queen V. The chain procured 11 of Queen V's products in 2018, the year the brand launched, for 4,100 stores. Among the products priced from $2.50 to almost $15 were vaginal moisturizer Spray Bay Bay, daily capsules DD Probiotic, homeopathic suppository The Eraser, rose water spray The Spritzer and lubricant P.S. I Lube You. In its first month at Walmart, Queen V racked up some $500,000 in sales. The brand extended its distribution network from Walmart to Amazon, Rite Aid, Urban Outfitters, CVS and Free People.
With the power of RB behind it, Queen V could amplify its retail presence domestically and internationally. Headquartered in the British town Slough, RB's brands are scooped up by consumers in 190-plus countries. In fact, 20 million of its products are bought globally per day. On top of distribution, RB could help with Queen V's manufacturing. In September 2019, Steinberg revealed in an interview with Authority Magazine that the brand used nine manufacturers for 17 products. RB could tap its manufacturing arsenal to streamline Queen V's production.
In a segment typified by ethereal feminine branding, Queen V's no-holds-barred positioning sets it apart. Its packaging and imagery is bright. Its language is unapologetic. "Let's not beat around the bush," the brand proclaims on its site. In 2018, Steinberg told Beauty Independent, "We have amazing products, but we also aim to destigmatize the word 'vagina,' and that can be hard. We try to create content that's fun and short. It's OK to say the word 'vagina.'"
Roujol asserts brands with vaginal health products like Queen V stand to gain as consumers demand clean products outside of their makeup bags, skincare stashes and haircare routines. She mentions, however, that the challenge for RB will be to maintain Queen V's distinctness as it integrates the brand into its corporate structure. She says, "If you are about body positivity and educating, it's very complicated for global brands that have a very polished tone and a young community manager on their team to have that bold tone of voice and interaction with a community in an authentic way. That's very complicated because of their culture."