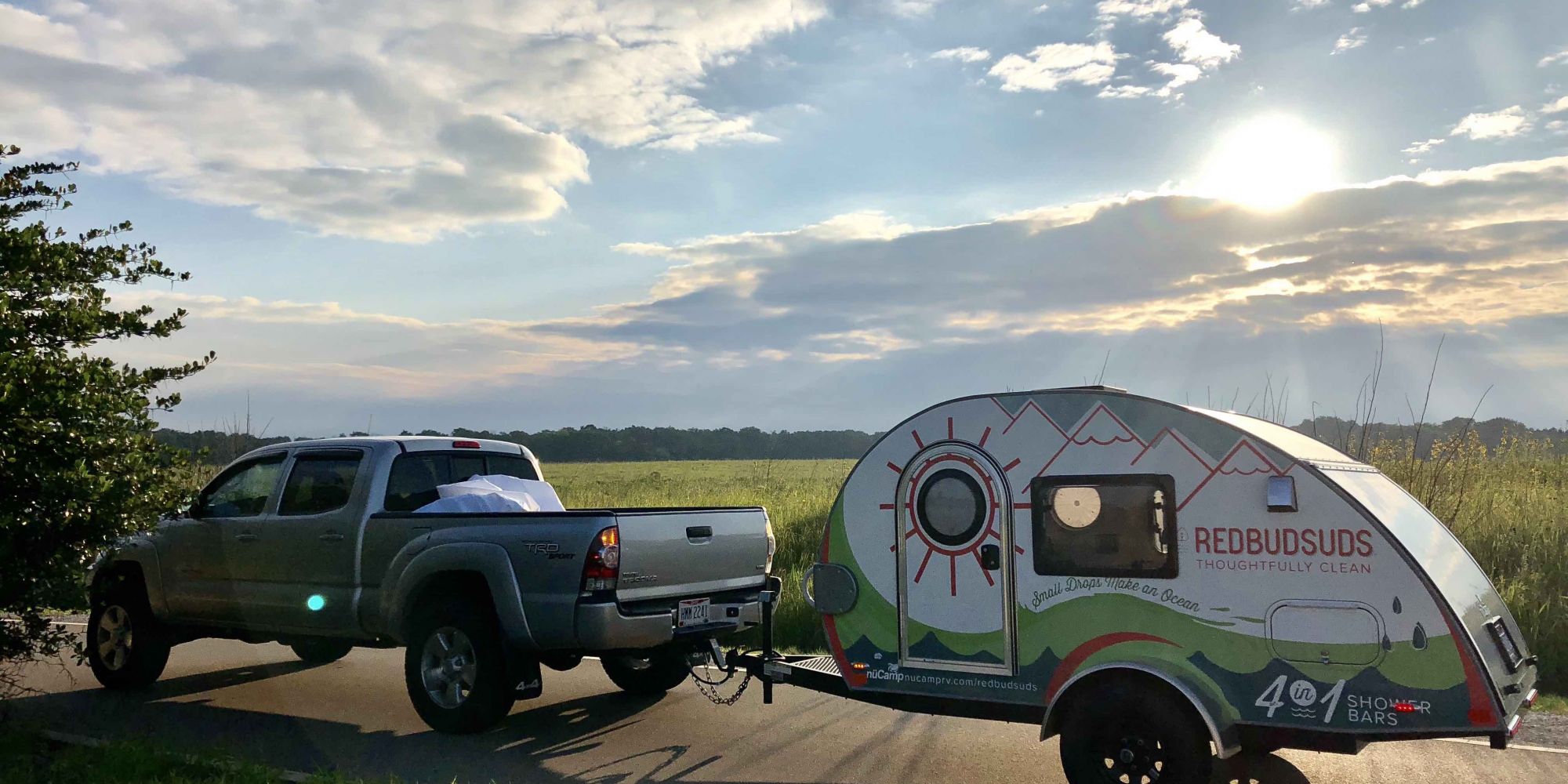 Redbudsuds Founder Aubrey Miller Turned A Work Trip Into A Storytelling And Sales-Generating Event
On July 21, Redbudsuds founder Aubrey Miller set out to drive from Ohio to Colorado for a work trip that could have been a tedious 2,755-mile trek. Instead, she turned a 10-day excursion into what she called the Hometown Adventure Project with stops along the way, which were documented on social media, showing how her eco-friendly brand's mission of inspiring action every day is being realized in various cities.
"When you take a trailer across the country, you might as well make the most of it and do some storytelling on your route. We were testing out the model to see if it was something that resonated with people, and it was so cool to talk to different people," says Miller. "The beauty industry can be hard to be in. It's so competitive, and there are so many people doing amazing things. I think that the more we can connect, the better we do."
In Louisville, Miller connected with Jess Malloy Flener and Laura Olinger of Yoga for Climbers, who let her on the events they hold in their community. In Dayton, Miller touched base with Angela York of the Five Rivers Metroparks, a governmental organization managing 16,000 acres where 3.6 million visitors annually walk, hike, bike, ski, backpack and horseback ride. In Kansas City, Miller tried out Hipcamp, an Airbnb-like service for camping, that prompted her to spend the night in an off-the-grid patch of land amid urban density. In Denver, the trip's destination, Miller checked out the trade show Outdoor Retailer and assembled a display outside the Colorado Convention to sell her wares.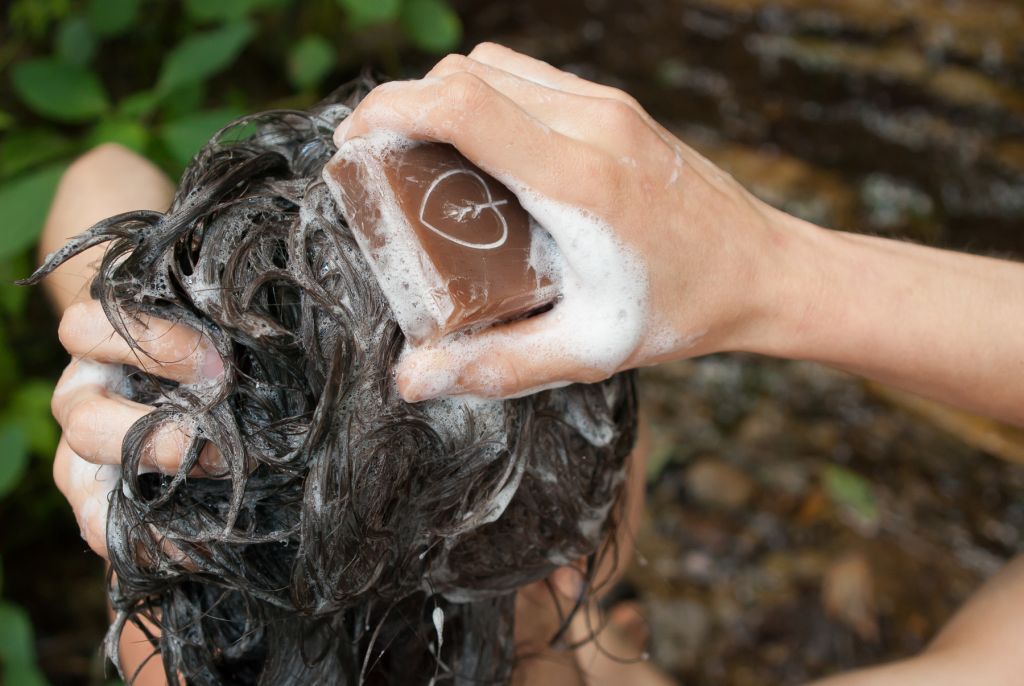 "What I have learned as a small business owner is that, when I do partnerships with people, not only does it help the work that I do, which is environmental advocacy, but I can also share my products," says Miller. "From a business standpoint, it's about networking and relationships that can eventually lead to future business. How can I help you share your message of being a thoughtful, environmentally-responsible business or nonprofit and, likewise, how can you help me spread the word of this little soap company?"
"The beauty industry can be hard to be in. It's so competitive, and there are so many people doing amazing things. I think that the more we can connect, the better we do."
On her trip from Canton to Denver and back, Miller's trusty companions were friend Molly Slovnik, assistant Amanda Petzker and a trailer from NuCamp, a company she's collaborated with on welcome home gift packets with her products. Assisted by graphic designer Renee Volchko, Miller decorated the trailer with a sun and mountains reflecting Redbudsuds' predilection for the outdoors. The brand's shower bars can be used to condition, shampoo, wash and shave prep, don't contain parabens or sulfates, and aren't encased in plastic packaging.
"One of the things that I have learned in doing Redbudsuds and having this really unique bar is that most people, when they see that I sell soap, they immediately assume that it's just for your body. I find that, the more I can share the story of why I do what I do, the more people get behind it," says Miller, a former music teacher with a love of nature and penchant for environmental activism that accidentally landed her in the beauty business. "My story becomes a starting point for people to think about the sustainability of their products."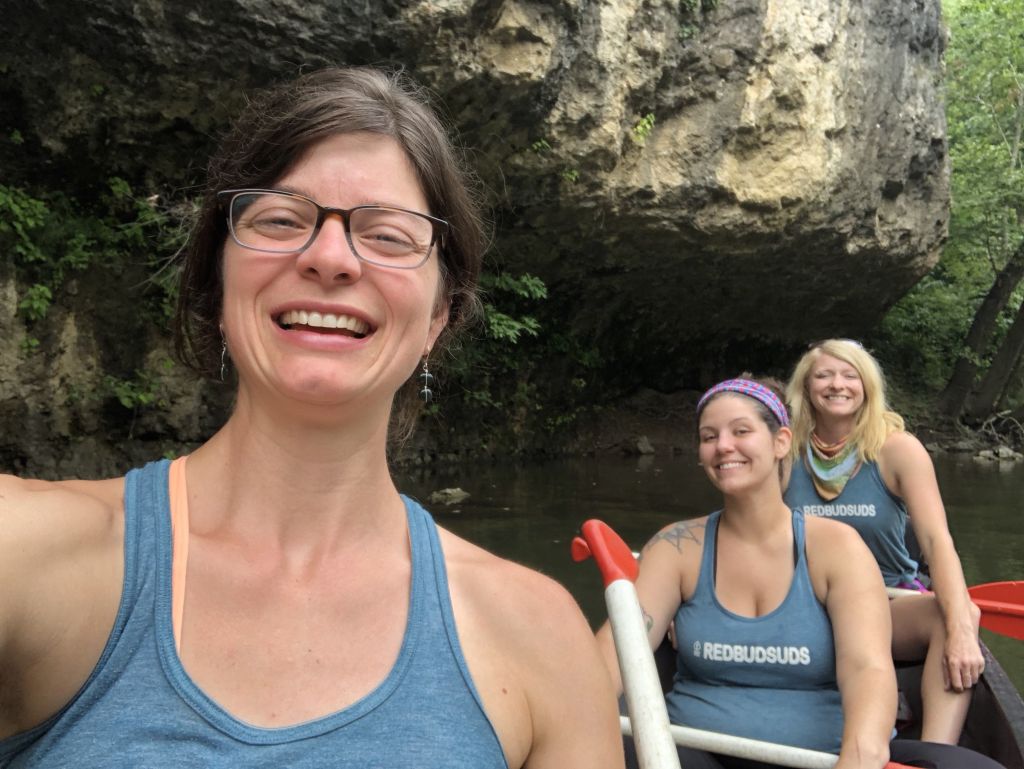 The Hometown Adventure Project is the epitome of a change in outreach strategy Miller has implemented at Redbudsuds. In 2016, the year the shower bars hit the market, she contacted several boutiques about carrying her merchandise, and none responded. Instead of giving up, she shifted her focus to events, flea markets, trade shows, and outdoors, fitness and eco-oriented wholesale accounts that were natural fits for her brand. She attends 20-plus events, flea markets and trade shows yearly.
With the Hometown Adventure Project, we took a road trip we needed to take, and we turned it into a storytelling event. The trip is over, but we are already planning more ways we can share stories."
"Searching diligently for environmentally-friendly products is a new idea. People just weren't looking for a shampoo bar. We sold fine, but it wasn't enough to live off of. I quickly realized that, when I would go to shows where outdoor adventurers gather, that's when I would sell like crazy, and I wouldn't have to explain the concept," says Miller. "I'm about the essentials that people need. It's a back-to-the-basics product. And you have to find people for it when they're looking for it."
Online sales of Redbudsuds have been doubling this year, but multiplied by a factor of five last month coinciding with the Hometown Adventure Project. In addition, the trip sent the brand's Instagram engagement soaring. Posts to Instagram Stories garnered two times the views the brand typically attracts. Fans virtually followed Miller's journey, and gave her suggestions of places to go and people to meet.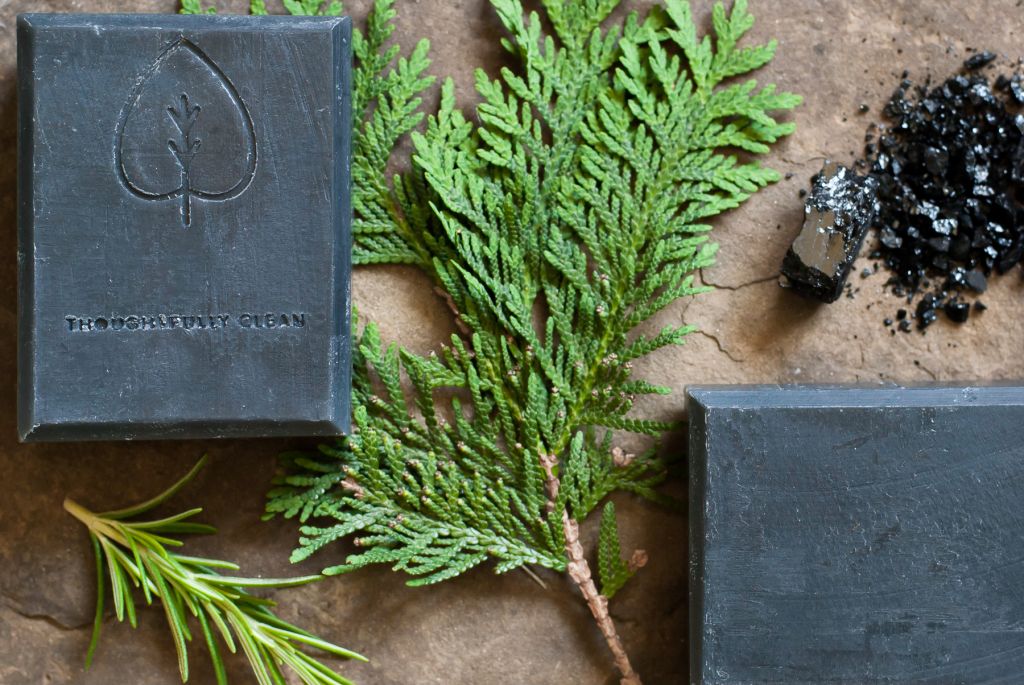 "I'm the only full-time employee in this business and, literally, how I spend every hour matters. So, I have to balance out other things I have to do with what I'm doing that leads directly to sales. With the Hometown Adventure Project, we took a road trip we needed to take, and we turned it into a storytelling event," says Miller. "The trip is over, but we are already planning more ways we can share stories."