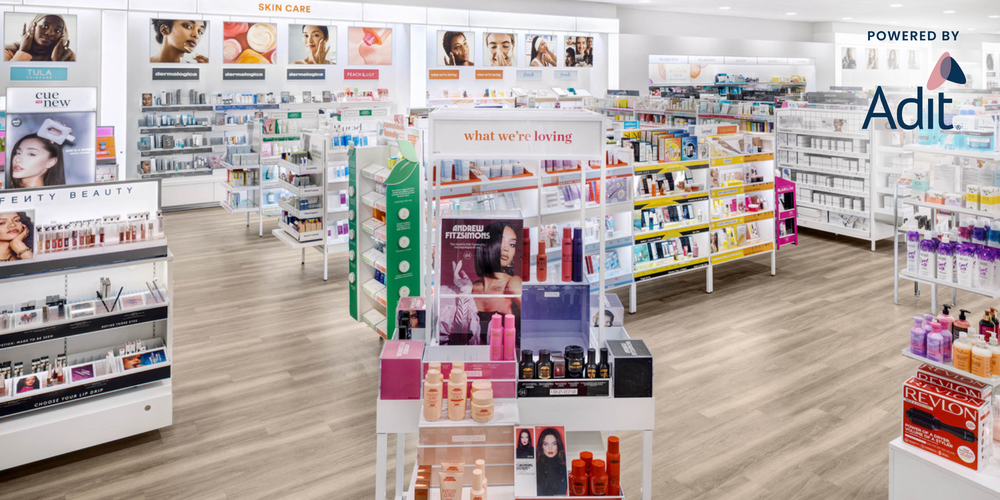 Retail News Report: Ulta Beauty Exceeds $10B In Sales, Consumer Spending Surges, And Nordstrom Leaves Canada
Another month, another mixed bag for retail performance. While consumer spending is rising again after a disappointing holiday season, large retailers and department stores are generally still grappling with profit and inventory issues that have been plaguing them for over a year. An exception, Ulta Beauty continues to defy retail industry odds. The specialty chain registered blockbuster 2022 results that illustrate how deeply shoppers value beauty and wellness. Below, we summarize recent retail news. 
Consumer Spending Rebounds
Following two months of steep spending declines, consumers whipped out their wallets in January, elevating retail sales 3%, per the United States Census Bureau. It was the largest monthly sales gain in almost two years. 
Retail sales calculated by the Census Bureau are unadjusted for inflation and capture spending at stores, e-tailers, restaurants, car dealerships and gas stations. Spending on transportation and travel, housing or utilities isn't factored in.
Sales spiked in discretionary categories like restaurants, car dealerships, furniture stores, appliance stores and department stores. Restaurants and bars achieved a sales hike of 7.2%, marking the largest monthly increase since March 2021. Spending for everyday essentials wasn't as pronounced. Grocery sales saw a slight uptick during the month, and gas station sales were flat in January.
Hiring and job growth bounced back in January following several months of deceleration. The labor market added over half a million jobs. Leisure and hospitality, professional and business services, government, healthcare and retail led the job charge. The unemployment rate clocked in at 3.4%, a low not seen since 1969. Another 311,000 jobs were added to the labor market in February while the unemployment rate ramped up slightly to 3.6%.
Inflation continued to edge down in January. The consumer price index registered a 6.4% year-over-year bump. The rate stood at 6.5% in December, 7.1% in November, 7.7% in October and 8.2% in September. With spending and job growth mounting, a Federal Reserve official warned interest rates may be raised even higher than initially expected to keep inflation at bay. The nation's central bank hiked interest rates seven times throughout 2022.
Ulta Sales Break Records
Ulta broke financial records in 2022. For the first time in its 33-year history, its annual revenue surpassed $10 billion. Specifically, sales were up 18.2% to $10.2 billion. Operating income jumped 26.3% to $1.6 billion, and net income increased 26% to $1.2 billion. As a percentage of net sales, gross profit, which rang in at $4 billion, increased 39.6% compared to 39% a year ago. 
Ulta's fourth quarter numbers were also robust as shoppers flocked to the retailer for holiday gifts and end-of-year treats. Net sales climbed 18.2% to $3.2 billion, and operating income increased 19.2% to $447.6 million, amounting to 13.9% of net sales. Comparable-store sales advanced 15.6%.
Skincare, makeup, haircare and fragrance realized double-digit sales growth during the fourth quarter, and Ulta expanded its market share, particularly in prestige beauty. Skincare was the biggest category growth driver in both prestige and mass, powered by serum, moisturizer, acne treatment and gift set purchases. Makeup sales were up a double-digit percentage across prestige and mass. Foundations, concealers, lip balms and glosses saw heightened traction.
During Ulta's earnings conference call, CEO Dave Kimbell sounded a note of caution. He said that, while beauty sales in the U.S. have experienced "unprecedented growth" in past two years, beauty will likely start to moderate "to the higher end of the category's historical annual growth rate of between 2% and 5%, barring a major economic event."
To that end, Ulta is being conservative about its 2023 outlook. The retailer's net sales are projected to increase between 7% and 8%, and comp-sales growth is anticipated to be between 4% and 5% for the year. It forecasts 25 to 30 net new stores.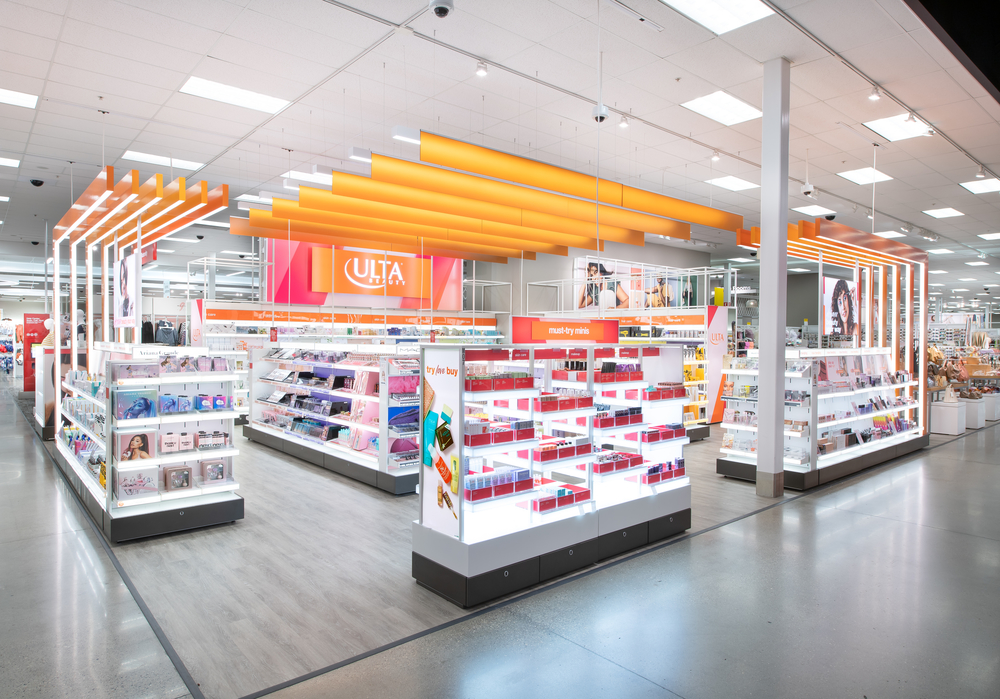 Target Misses On Profits
Beauty remains a strong growth propellant at Target even as the mass-market giant's profit struggles persist. Food and beverage saw big sales gains during the fourth quarter last year for Target, but beauty thrust the highest growth rate of any category in 2022.
Ulta's assortment at Target helped to buoy the category in a big way. Full-year sales for the shop-in-shop multiplied 4X from 2021. Ulta's installation at Target is now available in 350 stores. The goal is to place it in 800 stores in the future.
Counter to beauty's high performance, slowness in discretionary categories like home and apparel persisted in the fourth quarter last year as consumers pulled up their holiday spending to sync with Target's early Black Friday sales in October. Comp-store sales inched upward .7% for the quarter, and revenue totaled $31.4 billion. Comp-store sales for the full year were up 2.2%.
While the top line and bottom line for the full year grew 2.8% and 2.9%, respectively, escalated freight and supply chain costs eroded Target's profits. For 2022, operating income came in at $3.8 billion, down 57% from $8.9 billion the year prior. Gross margins decreased from 25.7% to 22.7% for the year.
Comp-store sales for the first quarter of 2023 are forecast to be between a low single-digit decline and a low single-digit increase.
Food Bolsters Walmart Sales
Walmart's fiscal 2023 fourth quarter brought the biggest U.S. sales gains of any quarter in the mass-market retailer's 60-year history. The reason? Food. Grocery sales increased by a percentage in the high teens, helping push up Walmart's American sales by more than $27 billion. 
However, Walmart's grocery appeal seems to be waning a bit with higher income shoppers. In the third quarter last year, consumers making in excess of $100,000 a year accounted for nearly three-quarters of Walmart's grocery gain. In the fourth quarter, that percentage sat at "nearly half," according to information provided on the megachain's fourth quarter earnings conference call. 
U.S. comp-store sales increased 8.3% during the quarter. E-commerce jumped 17%. Global revenue increased 7.3% to $164 billion. Full-year revenue rose 6.7% to $611.3 billion. General merchandise sales didn't fare well during the quarter as toys, electronics, home and apparel recorded declines in the mid-single digits. 
Operating income took a hit for the quarter, a sign the inflationary pressures that boosted grocery sales hammered profits. It dipped 5.5%, and the retailer's gross profit rate dipped 83 basis points. Net sales for 2023 are forecast to increase between 2.5% and 3%, and U.S. comp-store sales are forecast to increase between 2% and 2.5%.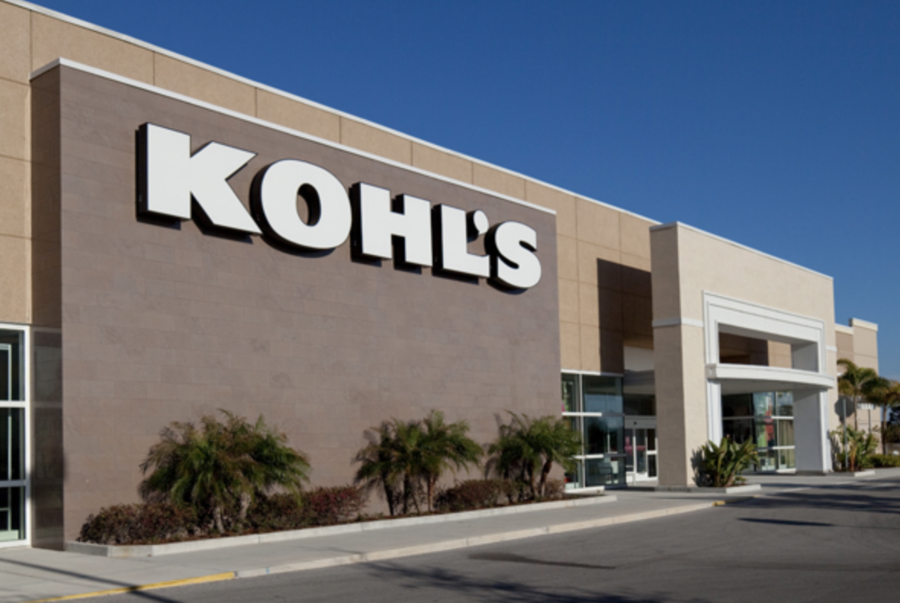 Kohl's Tries To Reset
Last year was a rough one for Kohl's as it contended with activist investors and executive shifts amid declining sales. After stepping into the interim CEO role following the departure of Michelle Gass in December, Tom Kingsbury took the reins as Kohl's new CEO in early February. 
Now, the department store retailer is plotting a comeback, but it's doing so as it faces a consistently poor financial picture. Comp-store sales decreased 6.6% in the fourth quarter last year, and net sales dove 7.2% to $5.8 billion. Heavy markdowns pushed gross margin over 1,000 basis points to 23%.
Full-year net sales tumbled 7.1% to $17.2 billion, and comp-store sales fell 6.6%. Kohl's had a net loss of $19 million versus net income of $938 million in 2021. 
Sephora's selection at Kohl's bolstered the department store retailer's top-line in 2022. Nearly 8 million Kohl's customers shopped from the selection last year. For the fourth quarter, comp-store sales rose in the high single digits in the first 200 Sephora shop-in-shops at Kohl's that opened in 2021.
In its earnings conference call, Kohl's reported better than expected sales were achieved in the 400 Sephora shop-in-shop locations that opened last year. Overall, beauty sales at Kohl's increased 90% in the fourth quarter.
Another 250 Sephora at Kohl's locations are scheduled to open in the summer. Last year, Kohl's announced plans to expand the Sephora partnership throughout its network of 1,000-plus stores. Fifty small-format Sephora stores that occupy less than the standard 2,500 square foot space will bow by the end of the year.
Nordstrom Sales Fall
After lowering its full-year 2022 sales guidance in January, Nordstrom notched another discouraging quarter of earnings. Its net sales fell 4.1% in the fourth quarter to $4.2 billion. As has been Nordstrom's pattern of late, the department store retailer's Nordstrom Rack off-price banner fared worse than its full-price banner. Nordstrom Rack sales dove 8.1%, and Nordstrom store sales declined 2.4%. Online sales contracted 13.1% overall for the quarter.
Higher markdowns zapped margins during the holiday season as Nordstrom rejiggered its inventory levels. Gross profit as a percentage of net sales declined by 525 basis points to 33.2%, and net earnings fell 40.5% to $119 million.
Nordstrom announced it's sunsetting its Canadian business to focus on its U.S. operations. According to CEO Erik Nordstrom, sales in Canada contributed less than 3% of the retailer's business.
This story was updated with new information on Friday, March 10th. 
Additional RETAIL News
Clean Beauty Retailers Unmoved By Lawsuit Against Sephora's Clean Program {Beauty Independent}
SkinCeuticals Brings Growing Med-Spa Concept SkinLab To Santa Monica {Beauty Independent}
User-Generated Content Powers E-Commerce Destination See New Skincare {Beauty Independent}
Pop-Up Grocer Set To Open Its First Permanent Location In New York City {Beauty Independent}
SkinSplendid Offers Services To NYC Dwellers And Their Suburban Counterparts {Beauty Independent}