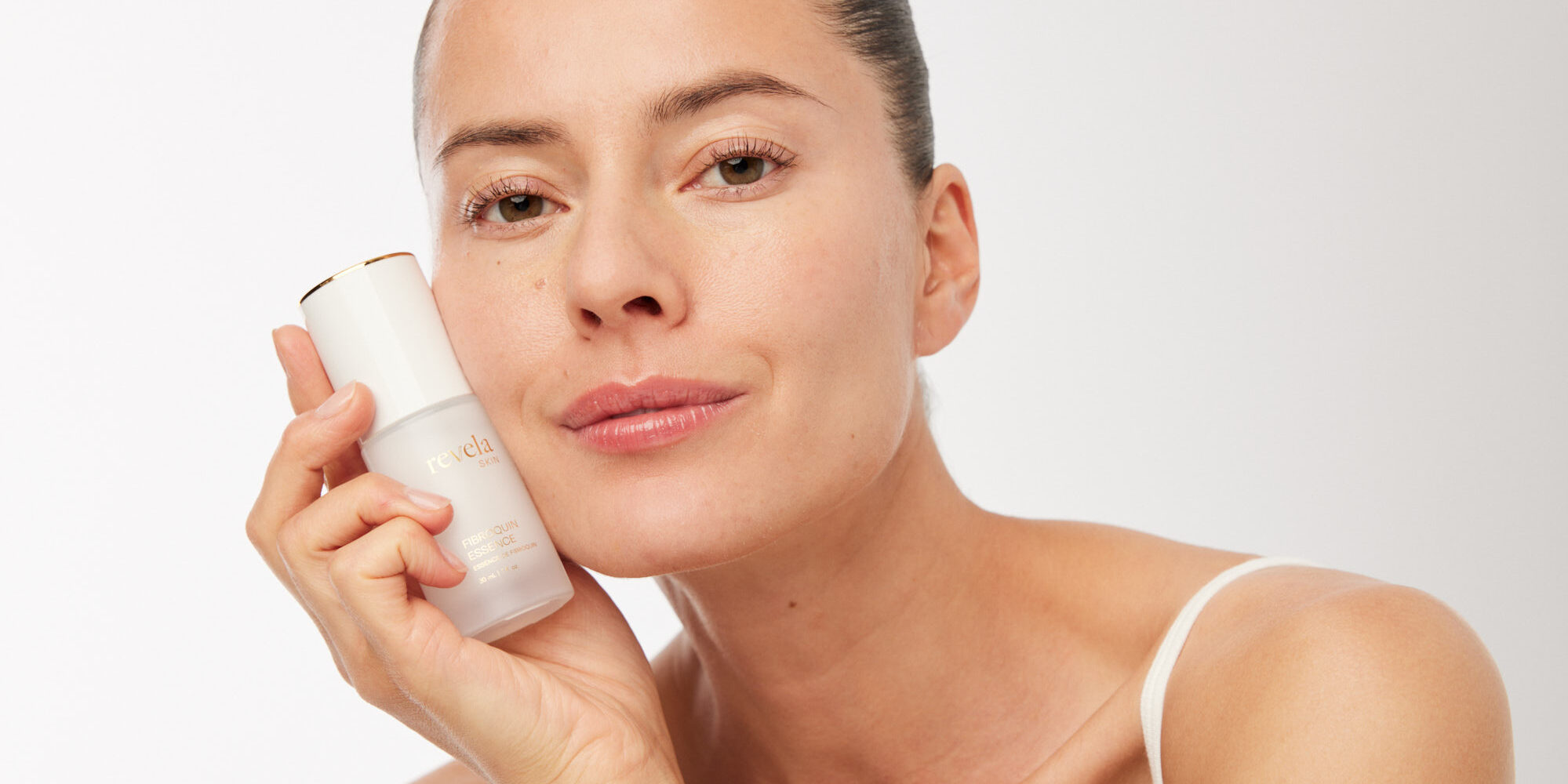 Revela Uses The Power Of AI To Discover New Skincare Molecule Fibroquin
Humans alone may not be equipped to find a needle in a haystack, but they could with the help of artificial intelligence.
Revela set out to find the skincare equivalent of a needle in a haystack—a molecule that lifts the skin in a few short weeks without the irritating side effects of skincare standards like retinol and glycolic acid—and it turned to AI capabilities to test the impacts of 5 million molecules on fibroblasts, cells responsible for the skin's connective tissue, to identify it. The molecule it identified, which the company named Fibroquin, is the centerpiece of $138 Fibroquin Essence, a product hitting the market today representing Revela's skincare debut.
"AI is a really fancy term. People throw it around all the time. Most people use it for personalization, but we use it to discover brand new ingredients," says Evan Zhao, co-founder and CEO of Revela. "The way we do this is using the power of AI as a pattern recognition tool at scale. It can do things we can't do with the human eye."
AI has become popular in drug development, and that's initially where Zhao and his Revela co-founders, Avinash Boppana and David Zhang, who are chief technical officer and chief scientific officer, respectively, were focused. While working at Harvard University, they were leveraging AI to unearth cancer-fighting ingredients. When the pandemic hit, they lost access to their lab and began brainstorming areas beyond medicine where AI could be advantageous. Beauty made sense, starting with haircare.
"My mom had been suffering from hair loss since 2008. Even before I went to college, I had seen her use some of the solutions for it. She used almost everything on the shelf and hadn't seen any results," says Zhao. "I knew specifically for haircare there wasn't any great solutions, so we decided to first enter haircare for women. There was a great need, and we did the research."
The research culminated in Revela cracking the beauty industry last year with $128 Growth Concentrate, $98 Hair Revival Serum and $88 Brow Serum containing ProCelinyl, an AI-uncovered molecule it describes as "reawakening dormant follicles" to stimulate hair growth. Once the hair products were selling, customers began requesting a skincare product from Revela.
"AI is a really fancy term. People throw it around all the time. Most people use it for personalization, but we use it to discover brand new ingredients."
But the company recognized it faced challenges branching into skincare. It didn't know if its customers on the whole would grasp that its AI expertise applies across categories. And it had to formulate a product that would hold up in real world conditions and satisfy skincare consumers' expectations in a crowded field. Revela brought on board Gloria Lu and Victoria Fu, the cosmetic chemists behind content platform and brand Chemist Confessions, as cosmetic chemists in residence to assist with skincare formulation and consumer insight.
"The proprietary molecule journey is almost like this whole new puzzle box, and Gloria and I wanted to be a part of that journey," says Fu. "We saw Revela as the next wave of biotech. They are not actually a beauty company, they are a biotech company. So, to see what we could do to push the boundaries of efficacy while still be able to set up metrics for safety, Gloria and I decided to join in on that."
Fu and Lu approve of Revela's approach of not watering down proprietary molecules in its formulations. Although Fibroquin is combined with ingredients such as glycerin and propanediol in Fibroquin Essence for a practical formulation, it doesn't compete with additional potent active ingredients in the mixture.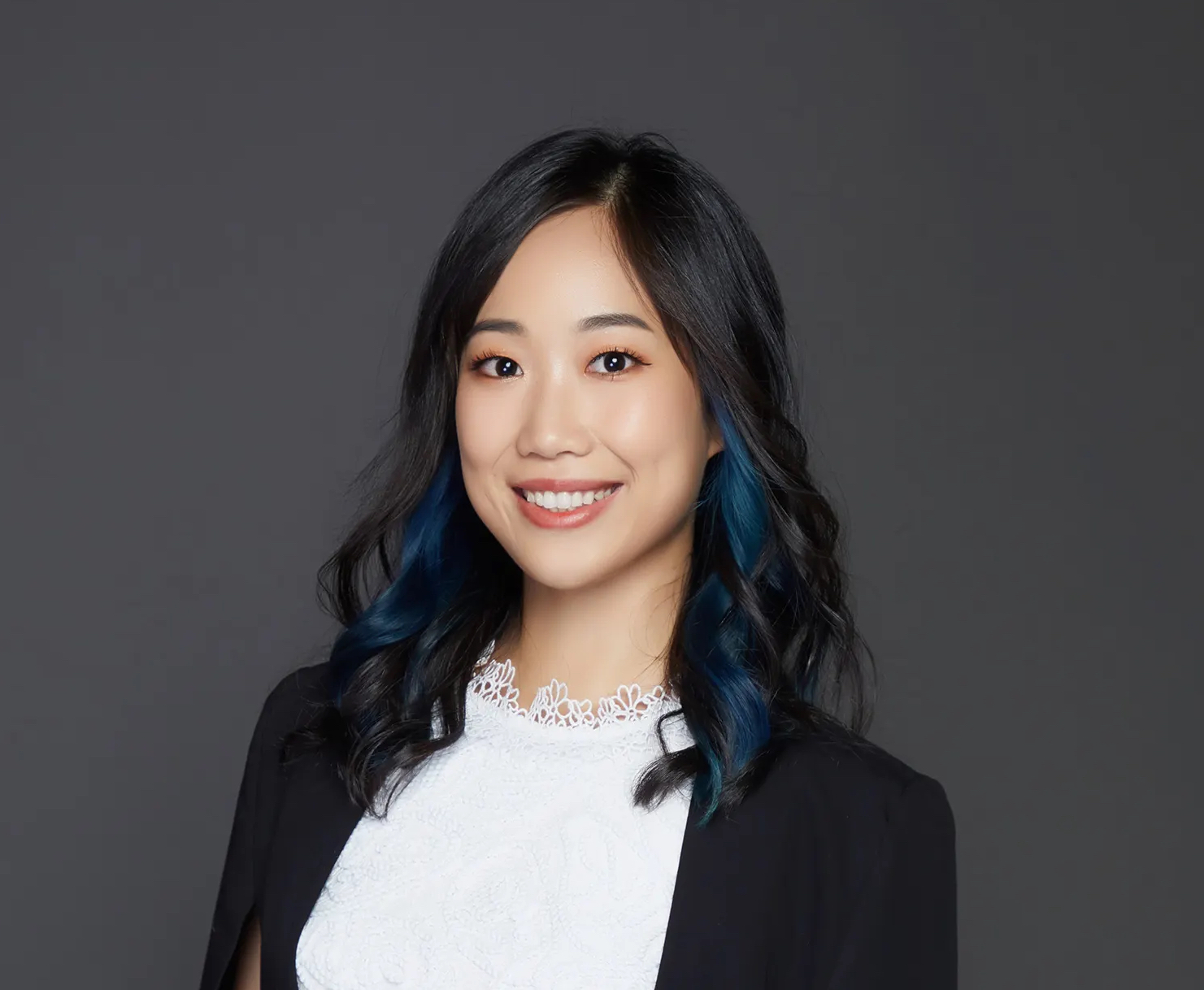 "A lot of time with proprietary molecules, they have an insurance policy where they will have other actives and get claims from them," says Fu. Lu chimes in, "We see companies that may have something that's proprietary that performs well in the petri dish stage and, instead of doing the formulation work, they sprinkle it into an existing base and call it good enough, but we know that doesn't translate to end benefits for the consumer."
Revela conducted a beta test of Fibroquin Essence with 20 existing customers. Realizing that its AI skills could translate to skincare, they didn't have a problem with Revela stretching from haircare to skincare, and they were fans of the product's gel cream texture. They noticed their skin appeared healthier and brighter, but they weren't sure if those were the benefits the product was supposed to deliver. The main lesson for Fu and Lu was Revela had to clarify messaging around benefits.
They emphasize Fibroquin Essence is designed to address skin elasticity or structure. In studies, Revela compared Fibroquin to .5% retinol and found that 1.3X more participants showed a significant improvement in skin elasticity with Fibroquin and 2X more participants showed increased plumpness and lifted skin with Fibroquin. Rather than rely on consumer perception studies, Revela employed a cutometer to measure skin elasticity. Fu and Lu point out that Fibroquin isn't a retinol alternative and can be incorporated in routines with retinol as the step following cleansing.
"We saw Revela as the next wave of biotech. They are not actually a beauty company, they are a biotech company."
"We find that Fibroquin is able to answer for elasticity, lift and plumping, this realm that's not targeted very well because it's a difficult claim, but a lot of times people are looking for those benefits," says Fu. "It's a very saturated market in hyperpigmentation and fine lines. What we find interesting is that this answers the other piece that's not only difficult to show in clinicals, but it can also be difficult to talk about."
Revela is talking about it a ton with its core consumers, primarily women aged 40 to 45. Roughly 500 signed up for Fibroquin Essence's pre-launch wait list. Fu and Lu are dissecting the product for their audience, and Revela will be executing affiliate marketing and influencer partnerships. Influencers are instructed to trial Fibroquin Essence for two months prior to posting about it. Previously, Revela harnessed effective user-generated content for Google and Facebook advertising, a tactic it's bound to repeat.
The company projects Fibroquin Essence could cross $10 million in sales for its inaugural year of availability. The product will be sold on its website and Amazon. In 2021, Revela raised $6.5 million in a seed funding round led by Maki VC with participation from Montage Ventures, K5 Global, Good Friends VC and Buckley Ventures. Since then, it's reeled in another tranche of capital to reach about $15 million in total funding. It's currently in the process of securing a larger series A round.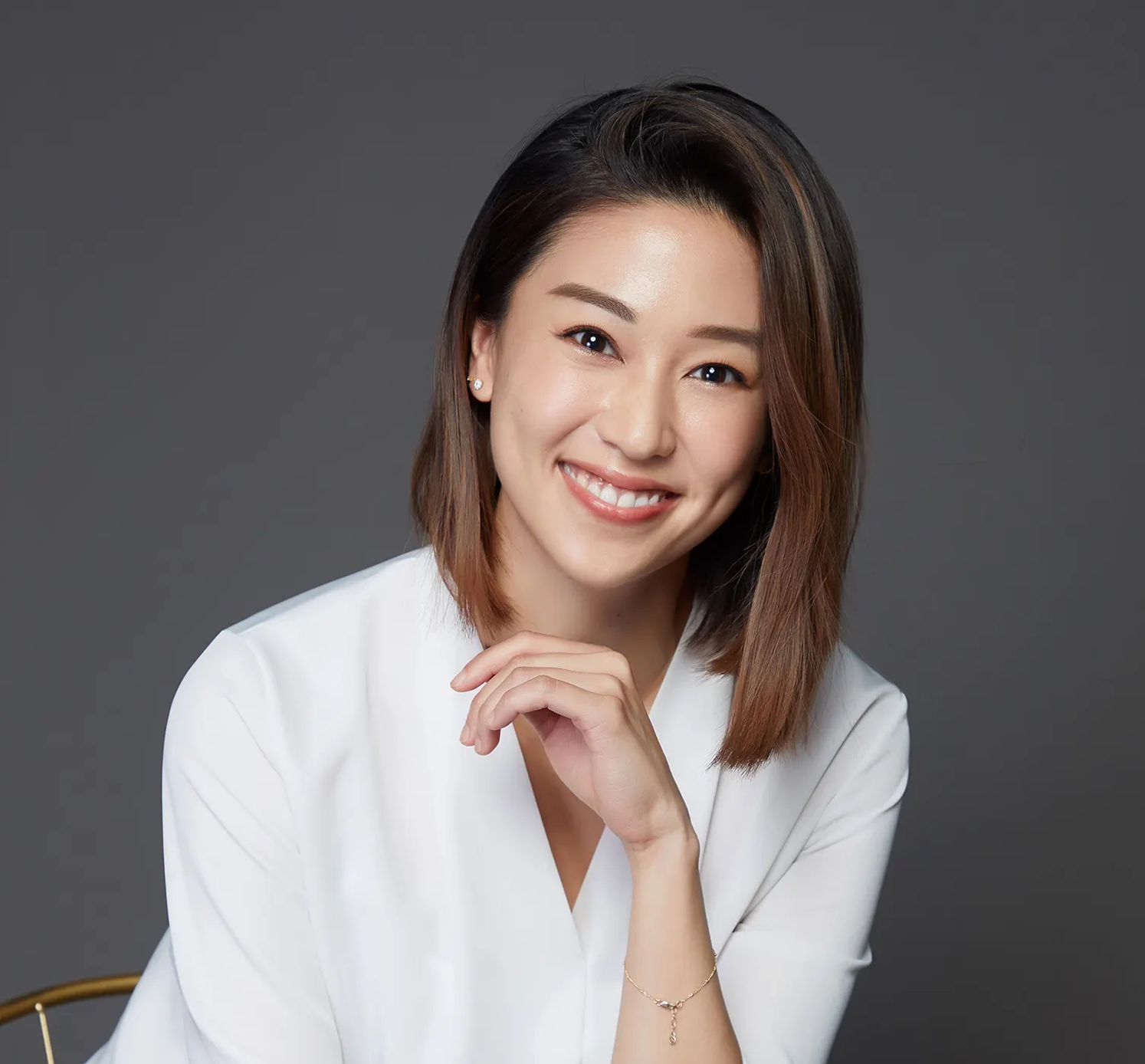 The power of AI doesn't stop once a product is released—and Revela plans to continually upgrade its molecules. For example, Zhao spells out that it's evaluating ProCelinyl against minoxidil and could yield new molecules to enhance outcomes. Zhao says, "The new molecules, because they're really, really new, they are more expensive. We are going to try to keep pricing tiers so people can afford certain products even if they can't afford the newest of the new."
To date, Revela hasn't produced molecules for products that aren't its own. However, that's a possibility in the future. "We would consider working with people if we knew we could trust the quality of products they were putting out and the degree that they are listening to customers to improve upon products," says Zhao. "We are open to opportunities, but are very careful about who we work with."