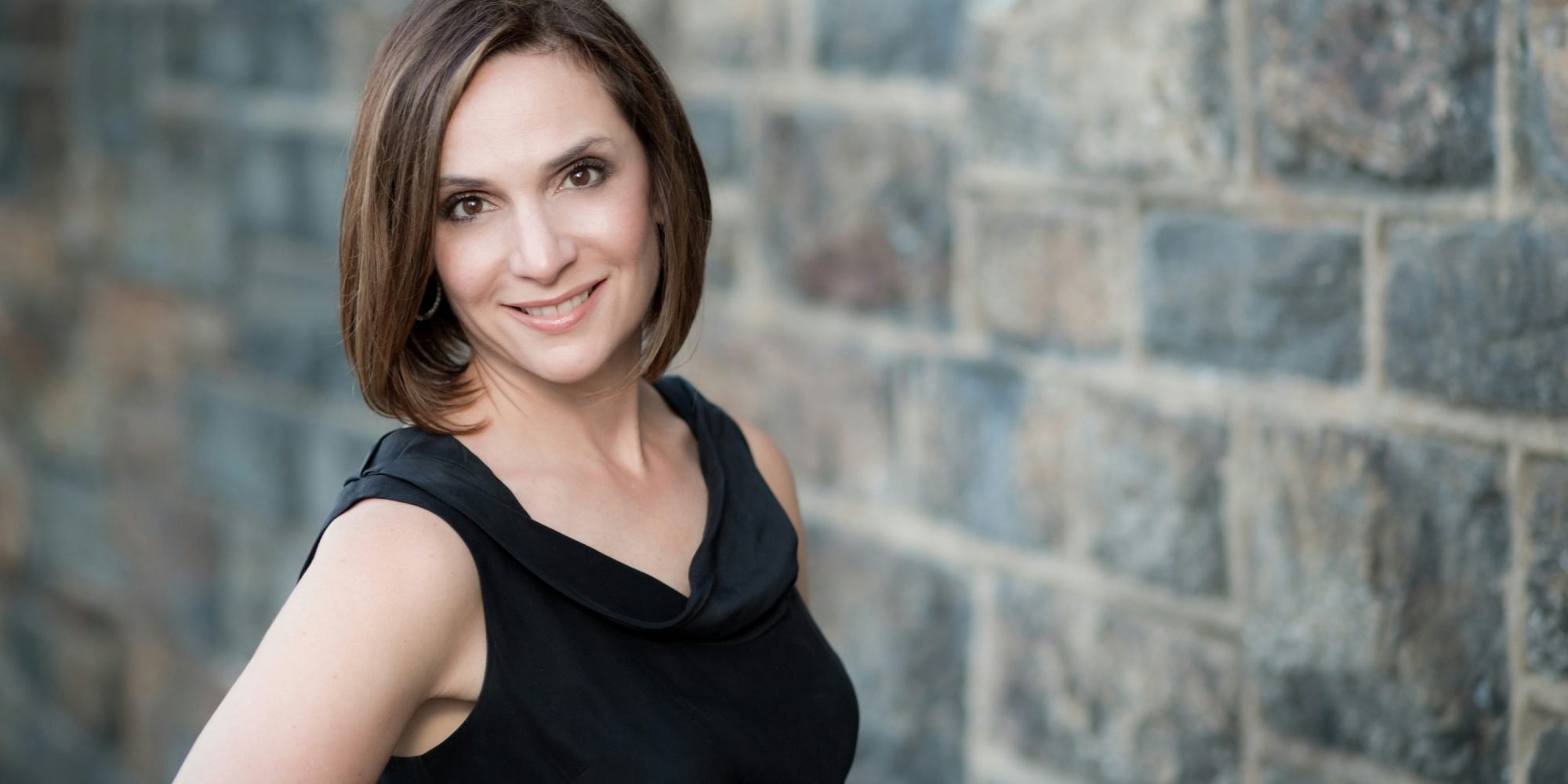 RéVive CEO Elana Drell-Szyfer Rallies The Beauty Industry To Assess And Address The Business Impacts Of COVID-19
Elana Drell-Szyfer is used to getting things done—and a pandemic isn't changing that. With the impacts of the coronavirus response cascading throughout the beauty industry, the CEO of Tengram Capital Partners-owned
 RéVive Skincare sensed beauty professionals had to get on the same page to marshal their resources to fortify business. She set about putting them there, starting with an hour-long discussion on Tuesday that convened 
40
retail, brand, service provider, investment and media professionals to assess the state of the industry, and review short- and long-term strategies for propping it up. Following the discussion, Beauty Independent caught up with Drell-Szyfer, who held executive positions at Estée Lauder, Laura Geller and Ahava prior to RéVive Skincare, to discuss the tenuous beauty landscape and the moves she views as critical for independent brands to make to endure this turbulent time. 
What prompted you to initiate Tuesday's discussion? 
I came out of big companies, but I haven't been in a global multi-division company in more than 10 years. When you work in big companies, you have an enormous amount of support, and you also have colleagues, and there are a lot of places to go for information. When you work in independent brands, you have to shake the tree of your own network. What I found myself doing, starting two weeks ago, was reaching out within the Tengram portfolio to my other portfolio company colleagues to say, "Are you guys opening? Are you closing? Are you doing reduced hours?" We started sharing best practices on what we all were doing. I realized that, if these were things that we were facing, there must be a lot of people out there who don't have the benefit of having portfolio company colleagues going through the same thing. I also, myself, needed some other perspectives and input. I started reaching out to people, and that was really the idea behind the call. 
What were the most important takeaways from the discussion?
We are thrust into this new world, and there's been very little time to transition. As we go through reforecasting and budget cuts, there's a lot of action, especially as it relates to people. In the case of RéVive, we bought a company out of Shiseido with no people. My CFO and I literally hired every single person. There's a personal relationship with every single person. When you think about things like unpaid leave, furlough, it becomes emotional. So, one of the takeaways was a perspective about survival and how people are thinking about that. 
The second point I thought that was really important was [Indie Beauty Media Group co-founder] Nader Naeymi-Rad's point about who's representing the industry as a whole [in Washington, D.C.] (IBMG is the parent company of Beauty Independent.) Irrespective of big brand, small brand, the stores are closed for everyone. That means all of the people working behind counters or working in boutiques across the industry. Somebody is representing oil and gas. Is there anyone representing beauty? That for me was seismic. I hadn't thought about it that way. I had thought about what's going to happen to me and the people that I know. 
CEW was on the phone because of their reach. [CEW president] Carlotta Jacobson is an incredibly powerful person in the industry and, essentially, has the bat phone to every global CEO. There is no one that doesn't take her call. So, if that [representation] can be something that CEW takes on, I think that's amazing. 
Then, of course, there's the China piece. That's important because it gives you a horizon. If China was the best-case scenario, and they did everything right and it was two months, it's, at a minimum, two months for us, if not more, until things reopen. That was helpful from a context setting. The second is for anybody who isn't yet doing business in China, it's a great time to start, right? I had people reach out to me after the call to ask for introductions. That's great for them because it becomes a way to have a source of revenue.
Often, that's where the big companies thrive. I worked at L'Oréal for many years, and it's multichannel. There was mass, there was prestige, there was salon, plus they were global. It was always well-hedged. If prestige was down, mass was up, if salon haircare was up, maybe mass was down. If you're a single channel, single brand, single-category business, you have no hedge. The opportunity to say there's something doing in China, and, even if I'm just doing cross border, that's an opportunity for me, let me look at that. I thought that was great. 
Dimitri [Katsachnias, CEO of Air Paris] talked about the way the Chinese do business, which is essentially very digital. Shanghai, Beijing and 11 other cities are densely-populated. The logistics of people getting to stores are different, but there is so much done via digital platforms. There is no U.S. WeChat. Dimitri's point that the way we do business in the U.S. will become much more like the Chinese was interesting. While I haven't necessarily seen that yet, I do think that there is going to be a real change in terms of how people sell in a more virtual way over the phone or through mobile, but with a human connection.
The other takeaway for me was, honestly, we're all competitors. At the end of the day, we all compete against each other. This is an opportunity for everyone to come forward. I really felt the spirit of the call was, "Have you thought about this? Did you hear about this?" I thought it was an incredibly cooperative spirit. That's really beautiful.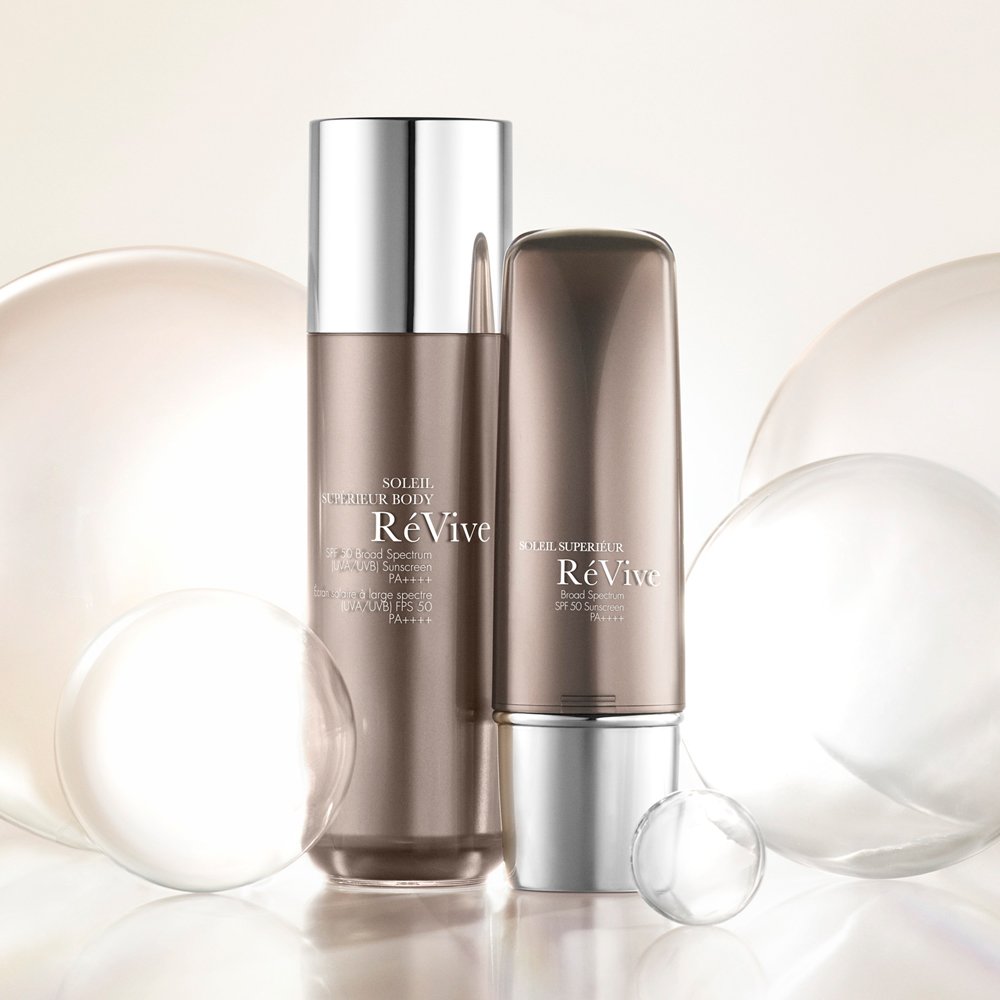 What were immediate steps you took to manage RéVive's business in the face of coronavirus?
Two years ago, the business was 85% domestic. Our focus over the past two years has been to make it much more international. I've been running double-digit increases for the past two years. We ended 2019 on a huge high. By the second week of January, I knew already that it was going to be a very different year because of China, Hong Kong and Taiwan. 
We have business in Hong Kong which essentially stopped in June because of the riots. The stores in Hong Kong we're sold in, specifically Joyce, which is a forum for small independent brands, were closed half-days and on the weekends, so they essentially stopped ordering inventory. That was one piece, and it got masked in the rest of the company's performance. 
In China, there's two markets. There's the Chinese domestic market, whether you sell domestically or sell through cross border e-commerce. Then, there's the market that's created by all of the Chinese customers who travel around the world. When you add the riots plus coronavirus in Hong Kong, Taiwan and China, the reality is that, for a luxury skincare business, the impact is double.
For cross border e-commerce, in January, we had no orders, and that's become a big piece of my business. We had nobody traveling, so they didn't go to Hong Kong, they didn't go to Taiwan, they didn't go to London and buy in Harrods. They didn't come to New York and go to Bergdorf Goodman. We already felt it. So, I had a board meeting on February 6 at which time I was already telling my board I was reforecasting for the year. We reforecasted a first time and delivered our reforecast at the end of February. 
Then, coronavirus started hitting. At that point, my team and I were in Russia because we had just opened the Russian market. Coronavirus was there, and people were saying we shouldn't really travel. I tend to be very much like, let's not buy into the hype, let's not overblow things. So, we went to Russia. We came back and went to the U.K. the first week of March. By the time we were coming back from the U.K., around the 11th or the 12th, everyone was talking about the virus. 
I was on WiFi the entire plane ride home with HR and my CFO. At that point, we started trying to really figure things out. What we were trying to do was communicate early and often. Our employees were getting very nervous. First, we offered employees to operate at off-hours. We have some employees who are pregnant, so we offered them the opportunity to work from home earlier than everyone else. Then, as stores started closing, we were doing very regular check-ins across our New York office and our field. Then, we instituted everyone working from home around the 18th or 19th. 
We have a schedule of how people communicate. Anybody who runs a team has to check in with their team twice a day. We try to keep it to 15 minutes. We had an all-company meeting on Monday mornings at 9:30 anyway. Then, we're doing all company check-ins related to COVID Monday afternoons and Friday afternoons. That's how we've pivoted from that perspective. 
We've now gone into a complete change of perspective on what's essential and what's not essential. We're not going to launch anything in fall. When you launch product, you have to buy them. [Not launching products] is a way to save money. Each time I've had to have that conversation with people on my team, they're like, "Whoa, how can we live with no launches? How do we go to a marketing meeting and tell the retailers?" I'm like, "Guys, the retailers aren't going to have any money either. They're not open." Normally, you spend your days thinking about, how do I grow this? The way I'm thinking now is not what's everything I can do to shrink this, it's what is everything that I can do to keep the lights on without spending money? It's definitely a shift in perspective.
We had a call yesterday with one of our retailers. We're in the middle of launching something, but the way it was supposed to launch was [in-store] on panels and banners in the window. Because we were spending that money, they were giving us a ride-along digital program. On the call, they said that the numbers that they're seeing in their digital business are surpassing holiday numbers right now. So, we agreed to shift the focus of the launch online. 
One of the products I'm launching with them is exclusive to them for a period of time. The way I looked at it in my budget is, I'm going to have to make good on this. If [the in-store launch] doesn't happen now, and I'm not going to launch anything in fall, then we can use the dollars for digital to drive it? I was upfront, I said, "I'm telling you now, I don't know if I'm going to have anything in fall." They said, "We really appreciate the transparency." We'll see what happens.
Stores [RéVive is in] closed in the U.S., U.K. and Canada between Wednesday and Friday. So, you still had a week of business, [but] I saw last week in my numbers nobody was really in the stores. Then, you have everybody's dot-com business. There's two tiers that I'm in, brick-and-mortar luxury and specialty. Luxury is throwing more promotion at things than specialty, but specialty's not doing nothing. They just can't keep up with the big guys. 
The dot-com businesses are doing great. I think that, as the stock market continues to flounder and when this starts to get personal for people, when consumers start to feel it in their own bank accounts, whether it be from their investments or if they themselves are put on paid leave, I do think then we're going to see the business slow down. It feels like it will trail off, at least temporarily. I hope not, but it feels that way.
"Normally, you spend your days thinking about, how do I grow this? The way I'm thinking now is not what's everything I can do to shrink this, it's what is everything that I can do to keep the lights on without spending money?"
What are tips you have for small brands navigating uncharted territory?
People are like, OK, we have all this inventory. Let's try and generate some revenue. What should your tone be? What should your messaging be? I think that's important. You can be a little sarcastic if that's in your brand, but it's really not the time to be cheeky. It doesn't mean you have to be depressing. You can certainly try and be uplifting, but it's a shared community feeling. People are looking for something that's a little bit hopeful and not over sales-y. Sometimes that gets a little lost. 
There's two approaches, right? There's complete panic that the sky is falling and, to some extent, that's the case. But it's also about how you approach it. One of the people I work with at Tengram said everybody is facing these situations all the way down your supply chain: your retailer, your manufacturer, your warehouse, your logistics. It's crazy. Hopefully, the government is not going to let the entire economy crater. There will be federal aid packages. If I could give anyone advice, it's to be looking out for those. Not everybody is great at reading that legalese and filling out those forms. Don't be embarrassed to ask somebody for help, and apply for everything. Whatever there is, apply. 
Also, people tend to avoid the conversation [with employees] around, "I really can't afford to pay you, but I want to still keep working with you. Can we work something out?" I've never been in a situation like this, but I have been in situations where you're running out of cash for other reasons and, in those situations, [people] didn't have to cooperate [with the terms] because it wasn't happening in the world around them. For example, the idea of asking someone to go on reduced salary feels terrible, but reduced salary is better than no salary, and reduced payments to your vendors are better than no payments and default. They need your business at the end of this, too. Many years ago, I coined the phrase, "Careers are made in crisis." If it's a situation where people haven't had those conversations before, it's a real career development moment.
It's better to create some kind of agreement with the people you have. At the end of this, no one's going to have good credit. If you have to start the relationships over, that will be even harder. One of the strengths of this industry is it's very relationship-oriented and relationship-driven. It's the time for people to use their relationships.