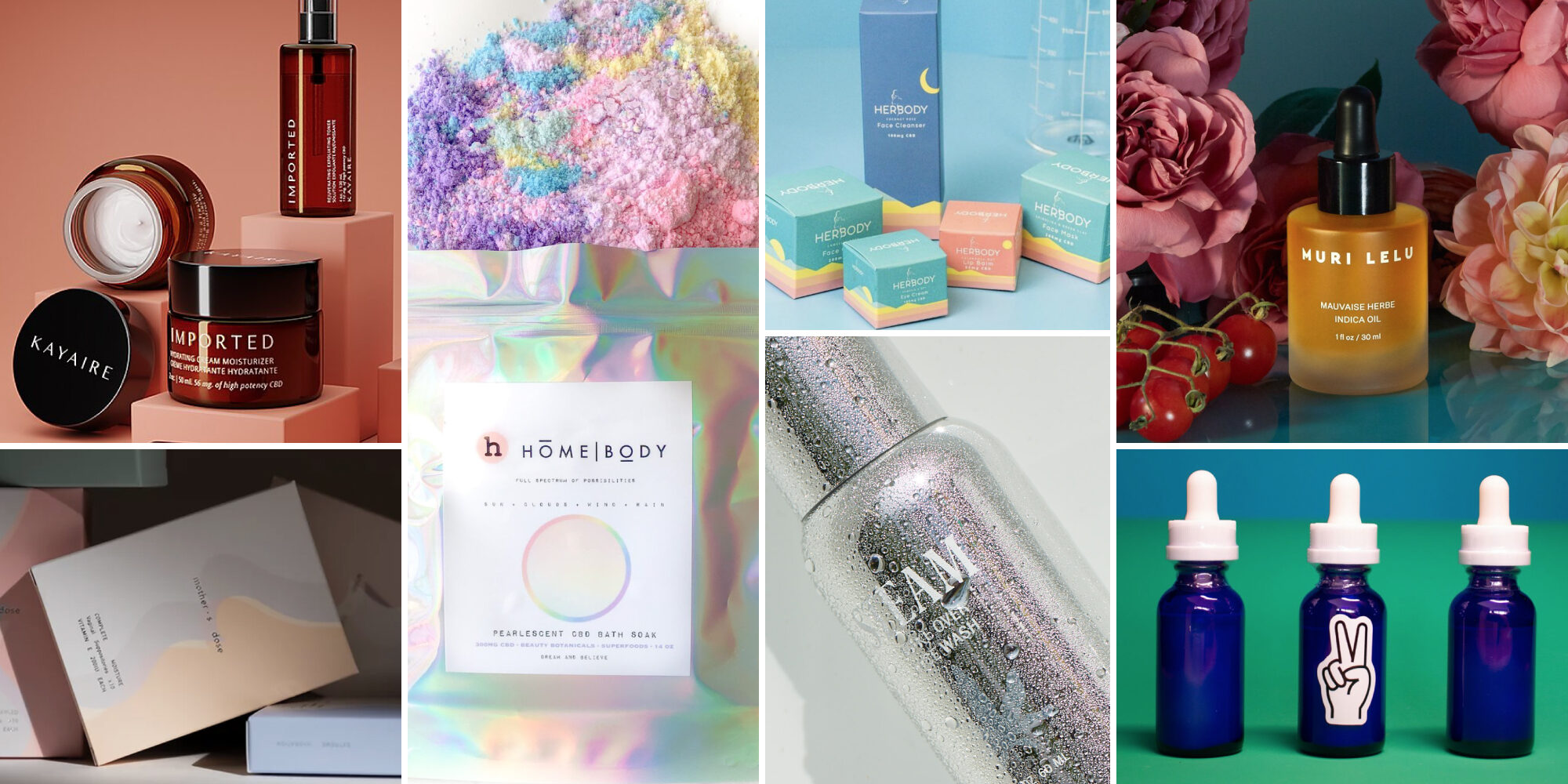 Rising Stars In CBD Beauty And Wellness: Part 1
As cannabidoil or CBD has become as ubiquitous in the beauty aisle as hyaluronic acid and retinol, there's been no shortage of new market entrants ready to steal some market share from more established players. After all, beauty sales have always been fueled by the new-new. But which brand in this growing cohort are the next Sagely Naturals? Which brand might dethrone Lord Jones? While we're hesitant to make hard and fast declarations in a market this uncertain, here are seven up-and-coming CBD beauty and wellness brands that have caught our eye.
Kayaire was developed with a focus on treating various skin issues like psoriasis, eczema and acne's effects on darker skin tones. Founder Ebony Clay was driven to create the brand when stress from her job in the Navy, particularly after long periods out at sea, left her riddled with psoriasis on her face, hands, ears and scalp. When multiple steroid creams left her deeper skin tone mottled, she ​set out to find a natural remedy. She found the solution in the anti-inflammatory benefits of CBD and created Kayaire's line of products to nourish, soothe and protect the skin.
Clay launched Kayaire in February but has continued to serve in the Navy, often overseas in countries like Guam, Japan, Thailand and Panama, as she bootstrapped Kayaire's trajectory. "I have not raised any capital," she explains. "I used my income tax rebate on top of some of my retirement money and a portion of my [salary] to get Kayaire from being a vision to reality. It was a big risk but so worth it."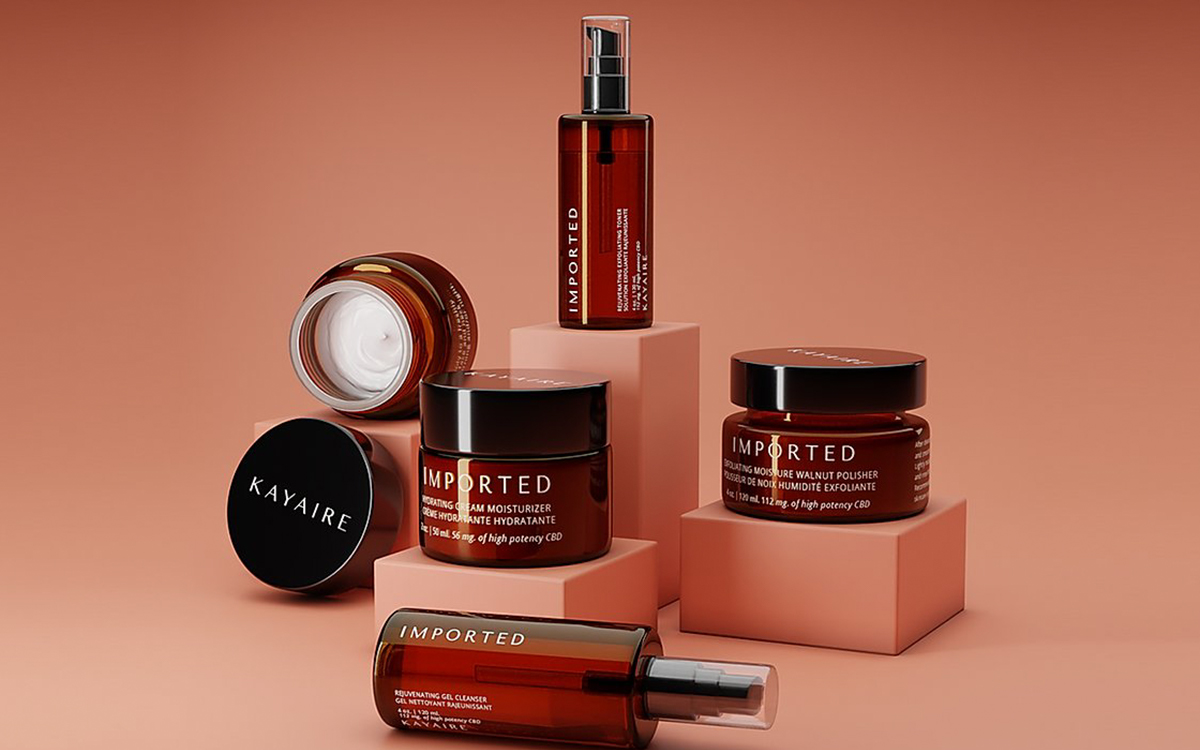 The line consists of four sleekly packaged skincare utilities all formulated with full-spectrum CBD and priced around $20 each. The Rejuvenating Gel Cleanser is formulated with apple extract to decongest pores and the Rejuvenating Exfoliating Toner is enriched with cucumber extract and vitamins A and C to refine the skin.
Kayaire has two bestsellers: The Hydrating Cream Moisturizer, which houses lavender, glycolic acid and hops to boost skin's moisture; and Kayaire's Exfoliating Moisture Walnut Polisher which uses walnut shell powder, apricot extract, horse chestnut and rosemary to deeply exfoliate while maintaining pH balance for even the most sensitive skin. Kayaire is sold solely on the brand's website. While mum on the details of expanding the range, Clay admits she can't wait for the items to launch because she knows it will be something her customers absolutely love.
Regarding formulations created for deeper skin tones, the founder shares, "When you add CBD to your skincare routine, your skin will instantly thank you for it. It soothes dry itchy skin, slows down the sign of aging and balances your complexion. Let's just say your melanin will be glowing."
In a product category less populated with CBD products, STEAM infuses shampoo, conditioner and leave-in hair treatments, among other body products, with CBD. Based in Los Angeles, the all-natural beauty brand's active botanical hair formulations are created to balance the scalp, stimulate healthy hair growth and gently remove buildup without stripping crucial oils.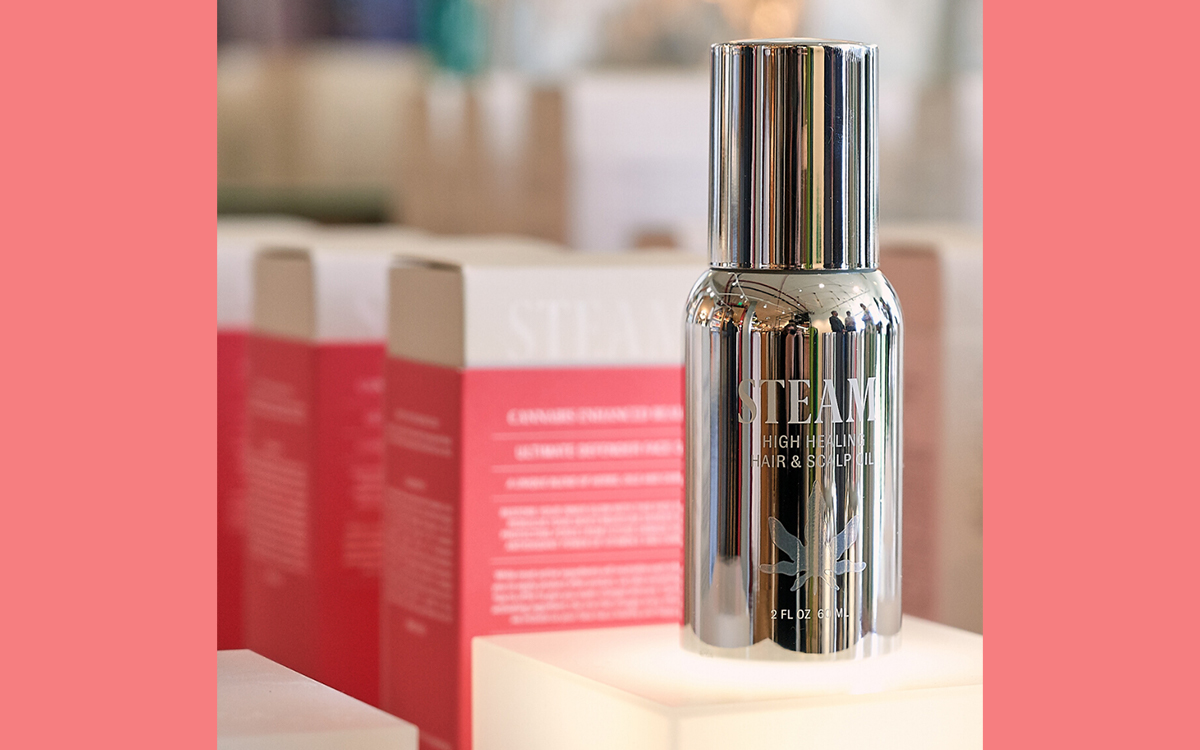 STEAM takes a rigorous approach to product and ingredient testing, running the line through the process six times before the products reach consumers. Typical testing standards require a minimum of three runs. The brand also puts transparency at the forefront of their operations by publishing their certificate of authenticity lab results on their website, helping demystify the confusion of how much actual CBD in found in products in the cannabis space. STEAM products are formulated without parabens, pesticides, residual solvents, mycotoxins, heavy metals or ingredients tested on animals.
The haircare line retails from $18 to $60 dollars, and is complemented by other options like a face wash, face oil, hand wash, body wash, body cream and body oil. STEAM's formulations contain either just CBD (found through its website, Fred Segal or Harper Salon in Los Angeles), or a THC and CBD blend found in multiple dispensaries throughout California. STEAM is projecting double digit growth for the next two quarters with a few additional brand and retail partnerships on the horizon. 
Newcomer to the growing CBD sexual health space Mother's Dose was created by Angelik Karapetian, a compounding pharmacist and mother who spent years formulating alternative treatments for women. Through fulfilling continuous requests from oncologists, gynecologists and endocrinologists, Karapetian saw that female sexual wellness needs varied widely from sexual discomfort, pain, dryness and menopausal issues. Treatments in the natural category, however, where not as diverse and fell short of effectively addressing many issues. 
The pharmacist knew she had the knowledge to create safe remedies from natural ingredients that would provide comfort to women in a myriad of situations and believes this sets Mother's Dose apart. "Practicing as a compounding pharmacist puts me at an advantage against competitors," says Karapetian. "The knowledge and experience I am gaining by working with patients and physicians on a daily basis at the pharmacy is being applied directly to the products at Mother's Dose. My goal is to use innovative delivery methods that are not commonly seen in the retail space."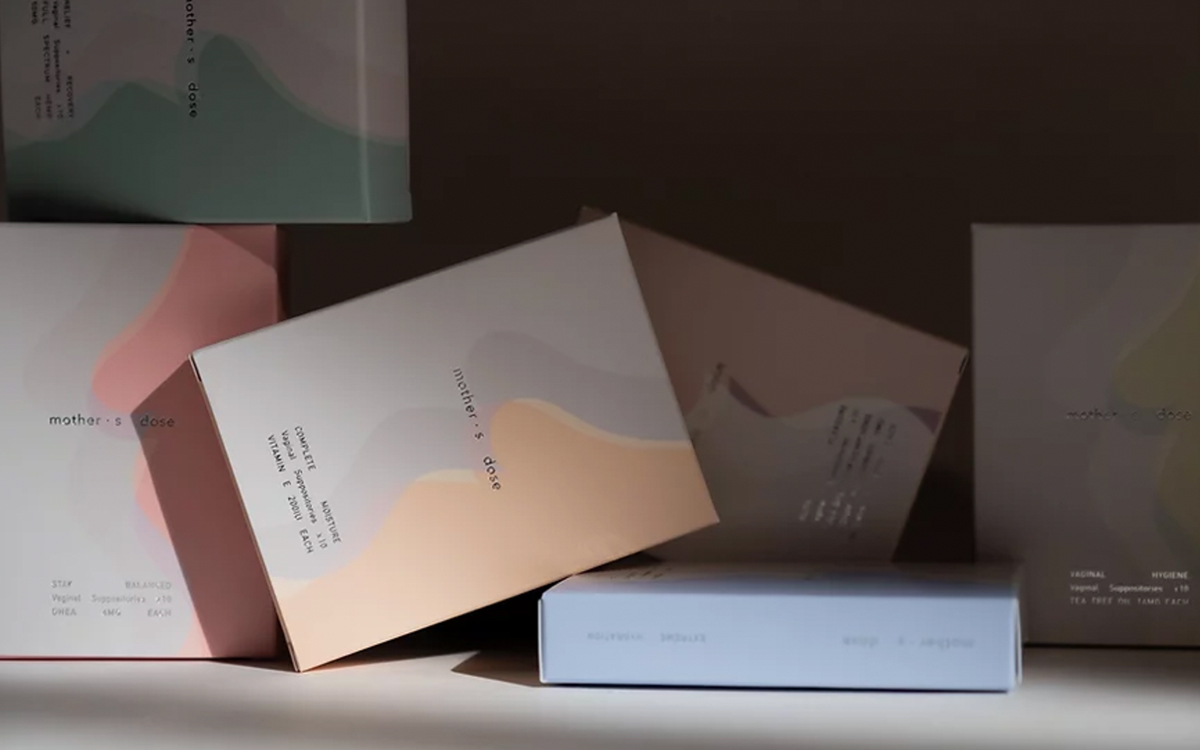 The line features 6 different vaginal suppositories that come in a pack of 10 and range in price from $49 for the Vaginal Hygiene and Complete Moisture formulations, $59 for Extreme Hydration and Stay Balanced combinations, $79 for Relief + Recovery and $109 for Elite Pleasure.
The products tout ingredients like vitamin E and hyaluronic acid with the Relief + Recovery and Elite Pleasure varieties bolstered by full spectrum hemp to assist with pain management, arousal and oxygen flow. Karapetian chose suppositories as the delivery method to increase bioavailability and bypass the metabolism of the liver, which can mitigate any side effects that come with taking oral supplements. 
While Karapetian admits the pandemic has made it difficult to adhere to her original timeline, she says, "I need to move forward on this new pace and am excited to share my products with the world." The line is currently available on mothersdose.com.
Born and raised in Western Kenya, Hardip Kalsi, founder of Herbody Cosmetics, took a not-so-pleasant childhood memory and turned it into a statement of strength. Kalsi remembers the ridicule of other children commenting on "her body" as she constantly suffered the itching and flaking of severe eczema. "Out of this childhood experience, the Herbody concept was born, not as a slight or an embarrassment, but instead as a rallying cry for women everywhere," says Kalsi.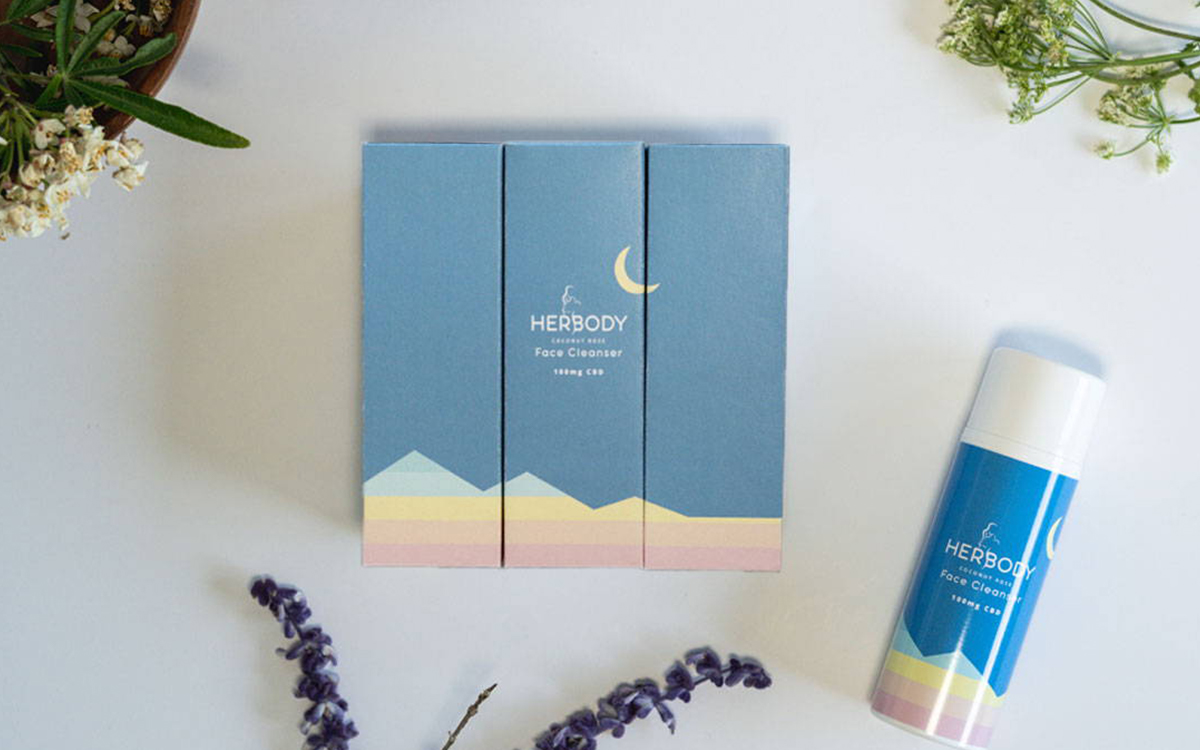 The founder marries modern chemistry with ancient antidotes as a substitute for harsh and harmful skin remedies in her new CBD line. "As I explored the healing properties of CBD combined with Ayurvedic and plant medicine, I began experimenting and learning the often complicated process of infusing it into creams, masks and lotions, while discovering CBD to be a very important component of healthy skin management," explains the founder.
Herbody Cosmetics includes 5 products in the range. A Camelia Rose CBD Face Cream, $79; Coconut Rose CBD Face Cleanser, $36; Coconut Rose CBD Lip Balm, $26; Spirulina & Clay French Green Clay CBD Face Mask, $59; and Pumpkin & Oat CBD Eye Cream, $79; all which are available through the brand's ecommerce site.
Herbody strives to be as conscious as possible, with all vegan formulations containing no artificial coloring or fragrances and all housed in recyclable packaging. Herbody is also Envirocann Certified, verifying best practices and environmental stewardship in the growing and processing of the cannabis used in the line.
Kalsi says the pandemic has reinforced her focus on safety. She shares, "The pandemic has changed so much in our customers' lives that we are really focused on their safety and well-being. Our quality team is taking all the necessary precautions to ensure that we protect our patrons as well as our staff. Our foundation to monitor our quality from the get-go has made our work much easier. We have the utmost respect for the health and wellbeing of our customers."
Boronia Fallshaw, an Australian native and founder of Mello Daily, discovered the stress-busting benefits of CBD after a New York City fashion career led her to burn out in 2015 in her early 30s. To ease her anxiety, she sought medical treatment that led to daily dosing of CBD dominant remedies and the belief in cannabis as a superpower ingredient.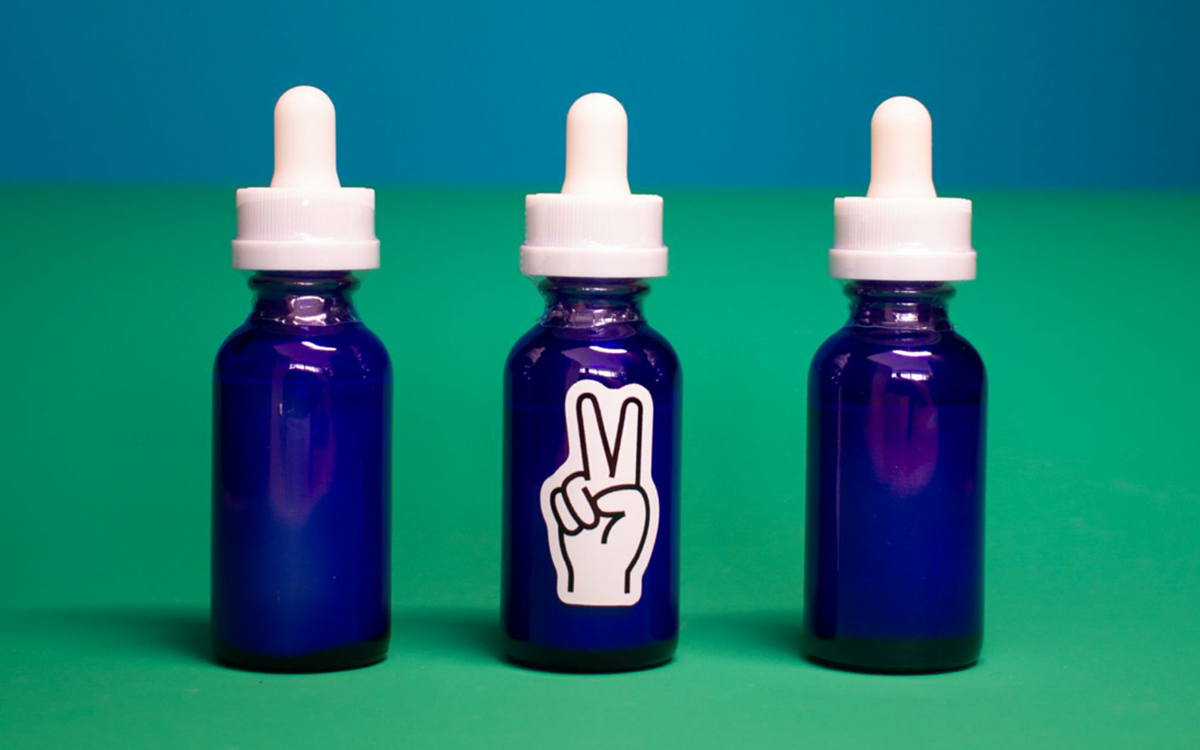 "My goal is to help people realize CBD-dominant products have an equally important place within the conversation about how we can thoroughly utilize all the health benefits of the cannabis plant," says Fallshaw via her website. "And that they should consider them as an excellent supplement to relieve pain, reduce anxiety, lift mood and remedy insomnia."
Mello Daily sells a variety of CBD solutions on their website. Mello Mind, retailing for $75, is a water-soluble CBD concentrate made with hemp extract and organic MCT oil. The edible solution can be mixed with wet or dry ingredients for a daily dosing routine. Mello Caramels, which Boronia created as a subversive nod to grandma's candy dish, packs 15 mg of CBD in each non-GMO, kosher, gluten-free piece. Mello Bottoms, a 75 mg CBD suppository that can be used rectally or vaginally retails for $60 for a pack of five. The site also offers CBD items from brands like Life Elements, Wildflower, Aurelian, Greater Goods, grön and Cordial Organics.
Fans of the Food Network may recognize the name Rebecca Grammer-Ybarra. She is the former owner of Suite 106 Cupcakery, a two-time Food Network champion. Grammer-Ybarra is the first black woman to win a televised baking competition show. Her list of credentials also includes being signed to Gordon Ramsey's agency of culinary talent. Though Grammer-Ybarra amassed enviable accolades, 12 years operating at the fast pace of a rising star left her feeling mentally and physically depleted. 
Suffering from burnout, an ended relationship and a serious car accident, Grammer-Ybarra knew she had to focus on her health. Her nightly ritual of a bath and prayer led her to found Homebody, a collection of bath soaks combining over 176 antioxidants, botanicals, organically-grown herbs, superfoods, vitamins, oils and minerals.
Ranging in price from $14 to $42, the full spectrum CBD infused line touts multiple bath soak varieties outfitted with unique ingredient profiles. Rose Above It consists of valerian root, moringa and rose hip oil, while Vitamin Sea offers vitamin C, ancient sea salt and rosemary. Under The Pale Moon sky boasts a mix of indigo, passion flower and blueberries. The founder shares that her Full Spectrum of Possibilities Pearlescent CBD Wellness Soak is her bestseller. "I think it's the vibrant cocktail of color that lures people in; but once they relax in the deep herbal benefits they become part of the 86% return customer rate."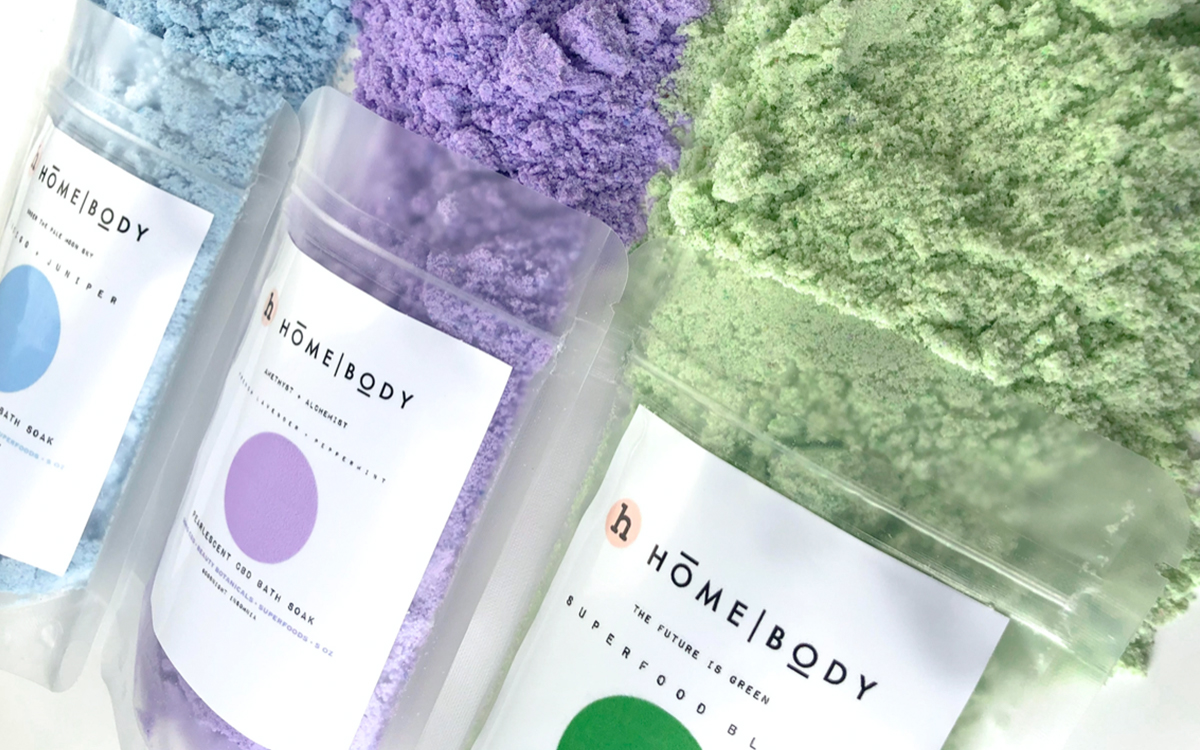 New soak varieties are constantly being developed. Grammar-Ybarra is a big fan of creating fresh new flavors with the changing seasons, much like she would as a pastry chef. "I've always loved new flavors indigenous to that time of year," the founder explains. "I've carried this same tradition into Homebody. Each intentional ingredient is carefully vetted to boost the bliss molecule and help reduce and manage the body's stress response." Examples are her Georgia peach infused summer blend combining ashwagandha, copaiba and holy basil or her pumpkin and cardamom fall favorite full of lion's mane, coconut milk and coffee. All delicacies can be purchased on the brands ecommerce website.
When it comes to funding Homebody's operations, much like her bakery, Grammar-Ybarra fronts the bill. She says, "Homebody is 100% self-funded out of my own little pocketbook. We have not raised any funding, or debt or equity or grants of any kind as of yet, but we are investment-worthy and ready." Grammar-Ybarra bases this declaration not only on the uniqueness of Homebody's formulations, but also because she sees a big future for CBD. "I believe the cannabis trend will broaden to more niche products. I would love to see CBD transition into Black hair care specifically. It contains a wealth of vitamins, minerals and fatty acids beneficial to scalp nourishment, hair strength and overall growth. Cannabis is about refashioning products, process and priorities to suit the modern world." 
Inspired by the flowering cannabis plant, Muri Lelu is a clean beauty brand utilizing the plant in its wholeness for the purportedly more powerful "entourage effect". With multiple founders who shy away from the spotlight, their website states that they are "a diverse collective who actively pursue a life of curiosity, the women of Muri Lelu are first-generation Americans with roots in France, Egypt, and Belize. The founders of Muri Lelu are life-long friends and family committed to celebrating the 'hidden self' that lives in all women."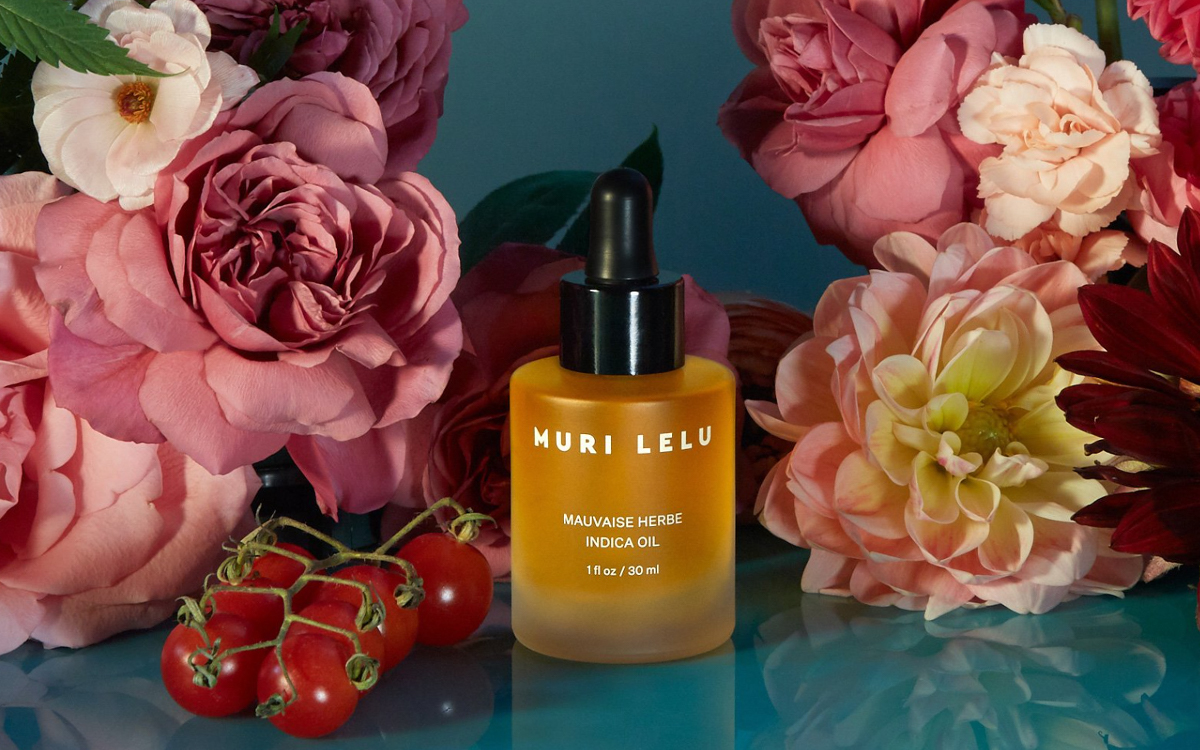 Their first entry to market is their Mauvaise Herbe Indica Night Oil. The facial elixir retails for $170 and is designed to restore skin while you sleep. The oil is composed of rich antioxidants and fatty acids along with full spectrum organic indica extract, watermelon seed oil, jojoba, baobab and licorice extract. The serum's essential oil blend is handcrafted by a perfumer in France to mimic the profiles traditionally found in indica strains, with earthy yet sweet notes. A sativa based serum is also on the horizon as a more energizing, hydrating daytime counterpart to the night ritual. 
Muri Lelu donates to organizations like the Last Prisoner Project and National Expungement Week to work toward leveling the contradictory nature of those imprisoned on drug charges versus those capitalizing on legalization. Muri Lelu products can be found on the brands ecommerce site.