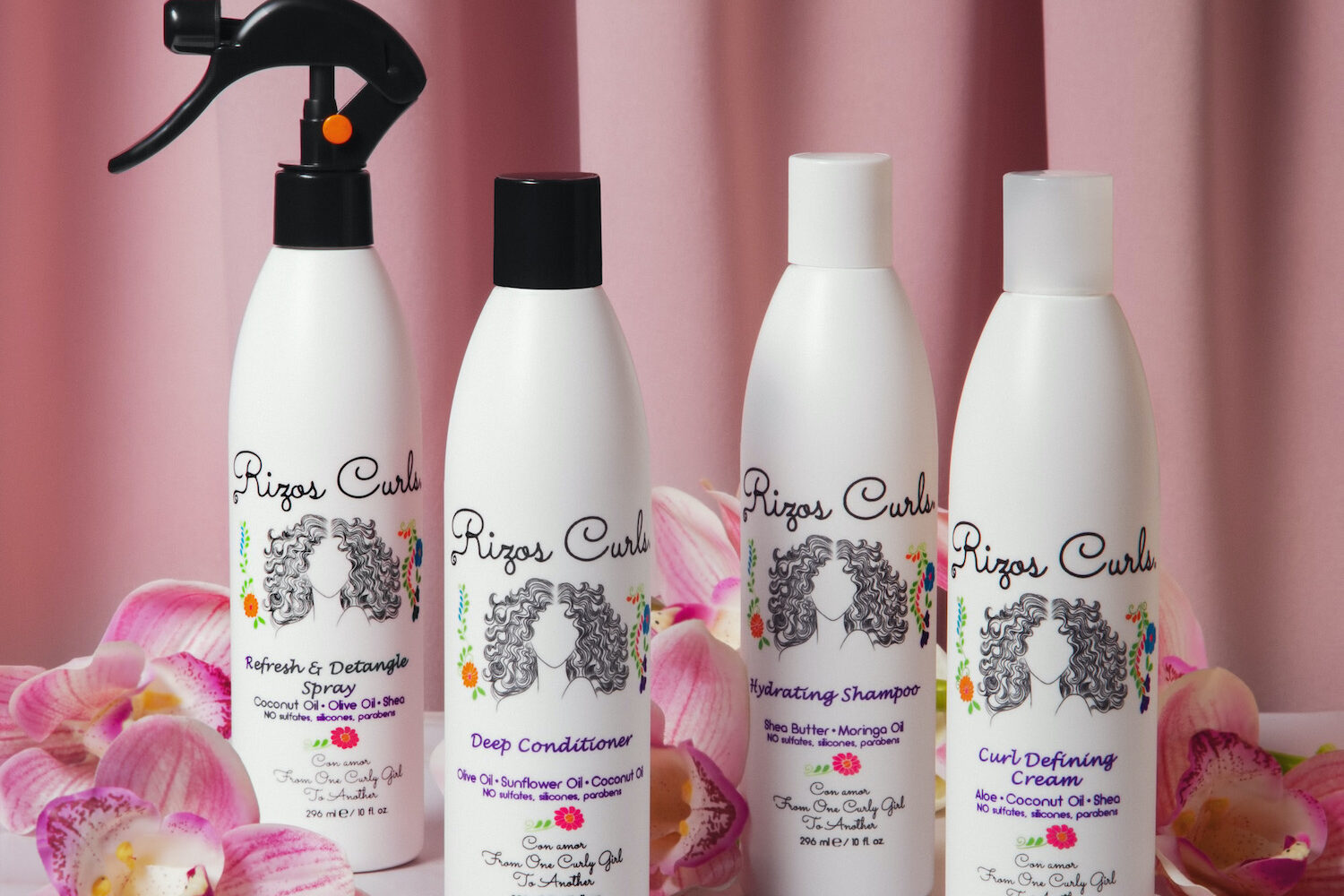 As Rizos Curls Expands To Ulta Beauty, Founder Julissa Prado Discusses What She's Learned About Launching At Major Retailers
Rizos Curls founder Julissa Prado credits her brand's customers, who she affectionately refers to as Rizos reinas, for putting it on Target's radar, which led to it landing in 400 of the big-box chain's stores.
The fervent group was also influential in securing Rizos Curls' new partnership with Ulta Beauty. "Even after Target, they were demanding that we increase locations. They were asking us to be in other retailers," says Prado. "They kept tagging us and were very vocal on how much they wanted us in Ulta."
Their vocal Ulta advocacy worked. Starting today, Rizos Curls is available at 300 Ulta stores and on its website, making it the first Latina-owned curly haircare brand at the retailer. On top of advocating for Rizos Curls to be in Target and Ulta, Rizos reinas are very outspoken about what products they'd like to see stocked by retailers. While the Target launch only included the brand's styling products, at the behest of its customers, the Ulta launch will include Rizos Curls' styling products as well. Prado says, "We try to focus on the customer and what they want and try to listen to them."
Coupled with its Ulta rollout, Rizos Curls is providing a $5,000 grant to a minority-owned business. "So much of our essence is finding ways to give back to our community, give back to the customer that got us here, finding ways to be able to help out however we can on the grassroots level and be intentional with how we spend our own money," says Prado. "Despite having gone through a very hard year last year, we want to make sure to still be able to show up for our customers." As Rizos Curls embarks on its push into Ulta, Prado talked to us about what the brand did to break into major retailers.
1. Concentrate On Brand-Building Efforts 
When Ulta reached out to Prado about a potential partnership, the retailer told her they'd been following the brand for the past year. "I was really surprised by the lengths they go through to vet out brands and really learn and understand them," she says. Previously, Prado assumed the onus was on the brand to reach out to retailers to initiate a relationship. "I had all of these ideas as far as how you get into a retail store," she says. "My impression was always that it's the brand's job to look and spend money and send all these samples and go to these trade shows in order to seek out these buyers and these retailers if you want to be in store."
The sampling and trade show route is viable, Prado suggests, but she chose to focus on building and fine-tuning Rizos Curls' content, social media presence and community. "Little did I realize that they were watching, and that's what they wanted us to do," she says. "That was the best thing that we could have done to get into another retailer was utilizing every penny to prioritizing our customer and prioritizing our content, prioritizing our social presence, prioritizing all of these things that make us us."
2. FIND A Retail Partner THAT Gets You 
"What I really appreciated about Ulta is that they understood we're an indie brand. We're still a small business. We're not a huge beauty conglomerate that can spend all this money on all these different things," says Prado. Rizos Curls has been self-funded since its inception. "Our investor is our direct-to-consumer business," says Prado. "So, in order for us to be able to afford growth, to be able to afford these things, we need to make profit every single day."
Heading into a retail partners, one of Prado's biggest concerns is Rizos Curls' identity. "I never want to compromise who we are, our own essence and our own brand tone," she says. Ulta is magnifying, not compromising, Rizos Curls' identity. For example, its announcement video features Prado pulling up to Ulta accompanied by a mariachi band, a lowrider car and her cousin's paleta food cart in tow. "I literally got on the phone and was like, 'Hey, is it cool if I film a video for a few minutes?' And they were like 'OK'"
The endcap with Rizos Curls has a picture of Prado posing with her friend's parrot named Curly. "We're a fun brand, and I was really happy that they gave us wiggle room to do whatever we want and to show off our personality," she says. "Things like that make me feel like this partnership is right."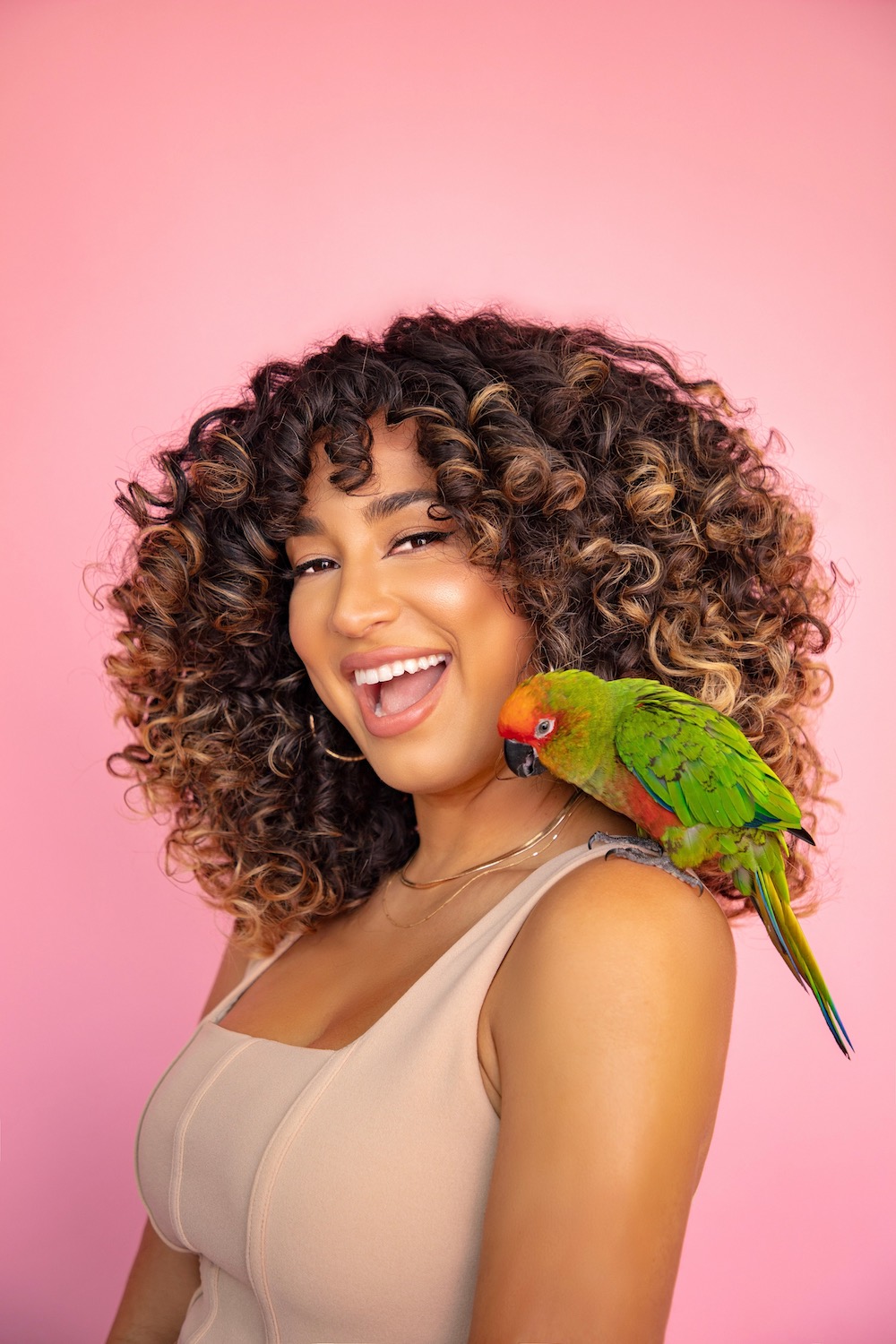 3. UNDERSTAND THE BEST-CASE SCENARIO
Prado shares that Rizos Curls sold out in its opening weekend at Target last year. "That weekend became us having to be on call answering questions, figuring out inventory, figuring out how to support all of the moving pieces happening at once," she says. "We didn't anticipate that happening, so we've since learned to be overly prepared for the best-case scenario."
Prado has made it a point to be involved with the forecasting for Ulta as a result of Rizos Curls' experience with Target. "Usually, the way it works with the stores is the retailer dictates what the forecast is depending on comparable brands or other launches," she says. "So, this time around, I was way more confident to request like, 'Oh, I think this forecast needs to be this,' and feel more confident in giving our opinion."
"You don't know what you don't know."
4. DON'T BE AFRAID TO ASK QUESTIONS
Prado advises brand founders interested in partnering with large retailers to do their homework beforehand regarding logistics and required fees, but emphasizes how important it is to ask questions if you don't understand something. "It can sometimes be intimidating because it's a whole new ballgame, a whole new way of doing business, a whole new language almost that you're learning," she says. "That kind of first-day-of-school mentality can make you not ask questions or not give your input in situations that probably would've been helpful with your input. It can be a little overwhelming at first, but that's what they have teams for, you know? Ask to speak to somebody, have them explain things to you."
Prado had to overcome insecurity at the beginning. "I was embarrassed about how I was going to come off if I didn't know something, but what I learned is, 'Who cares? What's going to happen? They're going to think I'm dumb?'' At least now I'm knowledgeable enough to know for next time." As she puts it, "You don't know what you don't know."