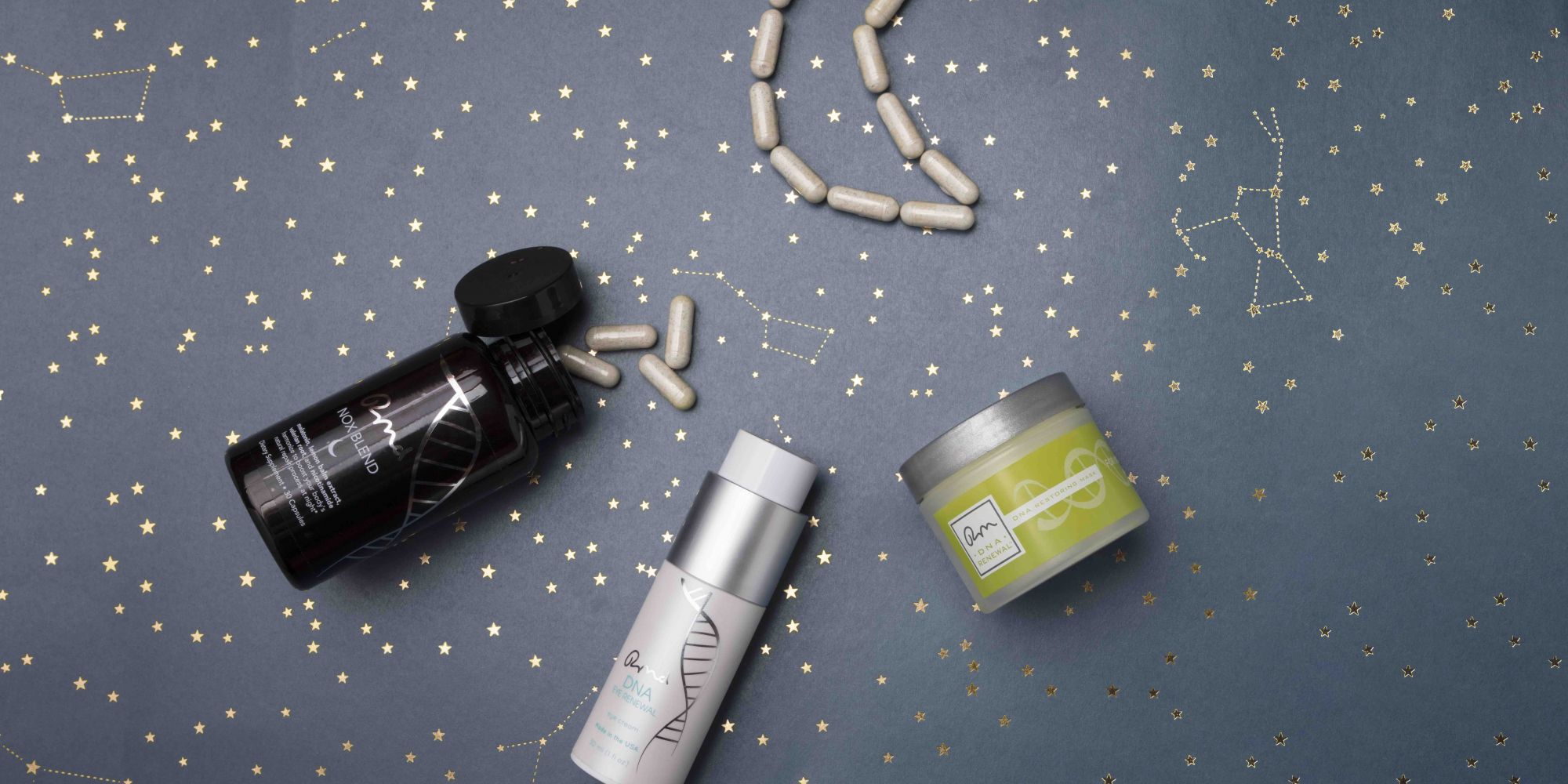 The Doctor Behind RMD DNA Renewal Is Encouraging Beauty Shoppers To Take Their Vitamins
Beverly Hills dermatologist and cosmetic surgeon Ronald Moy prescribes a skin-bettering regimen that includes supplements now available at Barneys New York.
After a 2015 New England Journal Of Medicine article revealed niacinamide or vitamin B3 reduced the formation of skin cancers, Moy began recommending his patients take it and, last year, released Remedy Blend and Nox Blend pills under his brand RMD DNA Renewal to supply the dosages he suggests. The day-and-night offerings, which contain turmeric, folic acid, melatonin, valerian root, astralagus and lemon balm, milk thistle and mustard seed extracts in addition to niacinamide, are priced at $25 for 30 capsules.
"The supplement area is really interesting. My dad and his researcher friends always have these really boring arguments about how much the skin can be penetrated topically, so the idea of doing something orally is really enticing," says Erin Moy, head of business development at RMD DNA Renewal and daughter of Ronald Moy. "A lot of people promote hyaluronic acid in supplements, but, for my dad, it doesn't address anything serious. He wants something more meaningful. Vitamin B3 is an exciting step toward supplementing your body's natural repair system and going beyond surface fixes."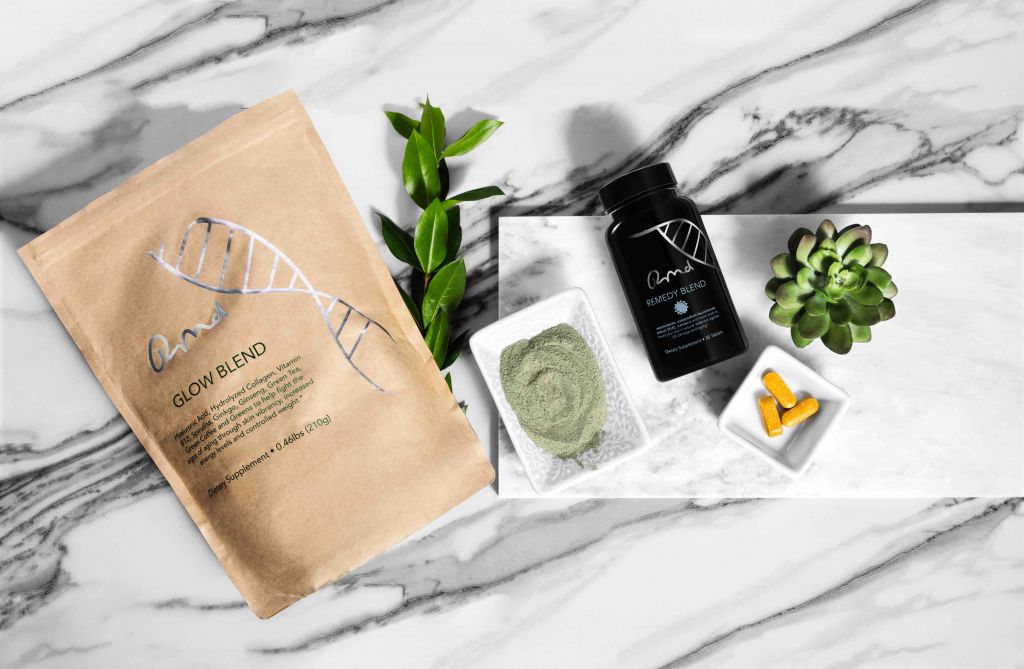 RMD DNA Renewal's supplements have joined a conscious beauty selection at Barneys New York that features ingestible beauty products from Moon Juice, Pure Elixir, WelleCo and Rejuvenated as well. In a post on The Window, the department store retailer's blog, cosmetics buyer Mirella Siciliano explains she and vice president of cosmetics Jennifer Miles sought a variety of supplement formats for customers.
"Nutricosmetics is such an exciting category. We have the opportunity to share with our consumers this new beauty concept of how looking younger can also be achieved from the inside," continues Siciliano in the blog post. "We want to feel good and look good and, in our fight for longevity, we will continue to have increased knowledge of how important our health is directly related to the beauty of our hair, skin and nails."
Moy views Barney New York's pick-up of Remedy Blend and Nox Blend as a vote of confidence. "For a small business like ours that is family-owned to get equal time with some of the bigger players really speaks to the idea that people are looking for new ingredients and protocols," she says. "Part of our message is that the antioxidant theory has been around since the 1950s. Why haven't our ingredients and conversations changed since then? This is an indication that people are looking for a different conversation around beauty."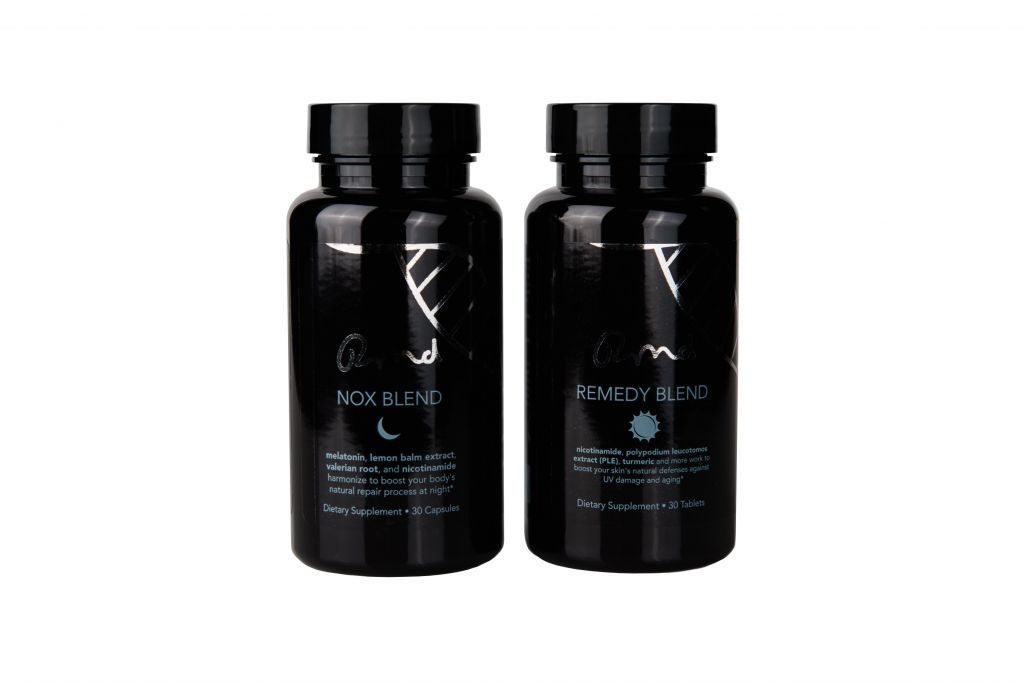 RMD DNA Renewal has been attempting to shift the beauty conversation for a while. The brand launched in 2010 and, today, has 15 products. Its number-one product is the DNA Regeneration Serum containing growth factors or peptides bioengineered from barley that address the appearance of pores, fine lines, wrinkles and photo damage. The number-two product is the broad-spectrum sunscreen DNA Defense SPF 50+. Remedy Blend and Nox Blend are vying for third place in RMD DNA Renewal's stable of bestsellers.
The packaging of the supplements is markedly distinct from the rest of the line. They are encased in dark amber bottles to have an apothecary aesthetic, according to Moy, and underscore the importance of night. "It reflects that sleep is a huge part of the DNA repair process," she says. The design of RMD DNA Renewal's other products has undergone a revamp to do away with test-tube-style packaging that had a habit of rolling. The current, functional packaging is white and silver with pops of color, and showcases the brand's name in silver script alongside a double helix.
"We changed the logo. We wanted it to have more personality and be a bit more distinctive. The brand is based on my dad's research, but he isn't comfortable being the face of the brand. He doesn't want to be a public figure. We're trying to move him toward being more comfortable with that," says Moy. "It's his research and his life's work, and we wanted to emphasize that more in our packaging."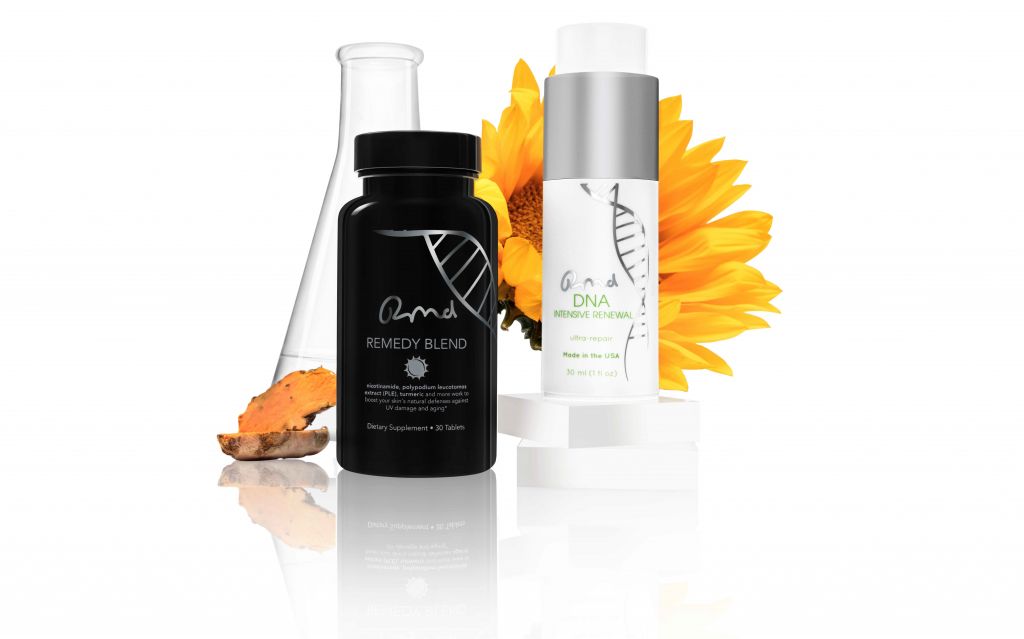 For most of its existence, RMD DNA Renewal hasn't been overly focused on retail distribution. Moy notes her father didn't have any intention of building a skincare company, but a distributor in Australia approached RMD DNA Renewal early on to bring its products to the country, currently the brand's biggest market. The spread to Australia was followed by expansion to Japan, Taiwan and the U.K.
Motivated by its entrance into Barneys New York, RMD DNA Renewal is revisiting its retail plans in the U.S., where it's found in 20 spas and physicians' offices. "We have been spa- and dermatologist-oriented in the past, and we are looking toward more retail, but, being an indie brand, I do almost every part of the business myself. It would be pretty hard to do another job," says Moy. "We're thinking about strategizing and allocating time or hiring someone else to manage retail."