Rob Robillard On QVC's And HSN's Search For The Next Big Indie Beauty Brand
Rob Robillard, VP of integrated beauty at Qurate Retail Group, parent company of television shopping channels QVC and HSN, is looking for another beauty superstar like Jamie Kern Lima of IT Cosmetics. He says, "We always believed that how we're going to succeed is finding the next big entrepreneur."
Robillard calls indie brands the "growth engine that has fueled our entire business." QVC and HSN have the unique capability to launch a single item, which is often what upstarts have in the beginning or, at the very least, what precisely communicates their positioning. Brick-and-mortar retailers tend to prefer multi-product brands. "Tell us what's your hero, and we can build a brand from that."
As 2020 unfolds, emerging brands are on the front burner. Robillard says, "It isn't to say we don't love our core brands, but we believe in the indie side." To facilitate discovery of the nascent brands, QVC and HSN conducted The Big Find, its first nationwide search for innovative products and brand founders. It's the successor to a previous program entitled the 50/50 Tour, a reference to 50 products sourced from 50 states.
For The Big Find, 272 entrepreneurs were invited to pitch products in four cities and, then, 73 were selected to launch across QVC and HSN by the end of 2020. Nearly 50%—34 of the 73 entrepreneurs, to be specific—are in the beauty category. Robillard says, "It blew my mind the sheer number of great ideas we saw and how many we passed through." Several of the beauty brands involved, including Mented Cosmetics, Maison 276, Soke, Act + Acre, TOK Beauty, CurlMix and BeautyStat, were showcased during a press event in New York in February.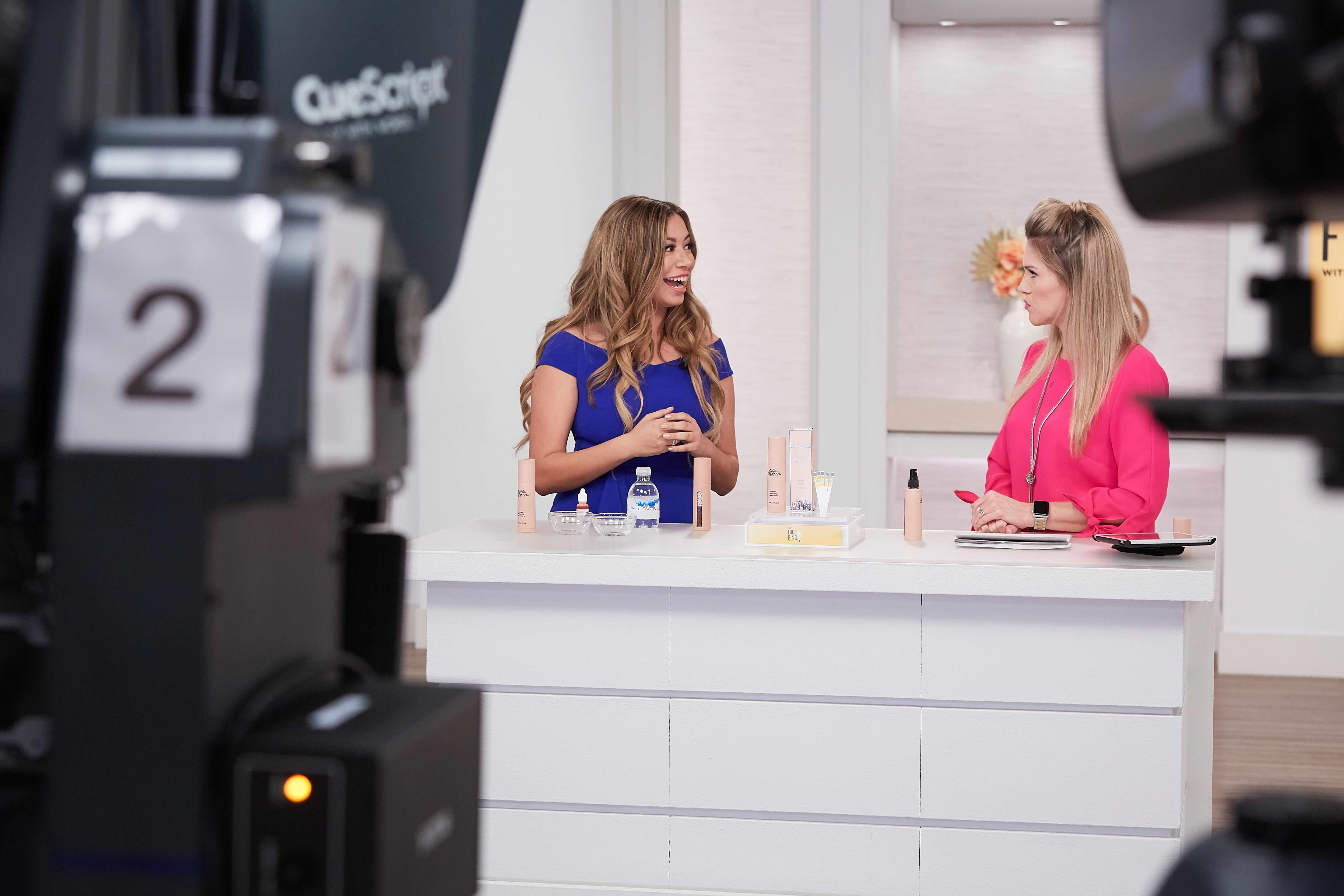 The Big Find founders gain mentorships from entrepreneurs such as Mally Beauty's Mally Roncal, Laura Geller Cosmetics' Laura Geller and Beauty Bioscience's Jamie O'Banion that have thrived on QVC or HSN. "We wanted to support the success of these new entrepreneurs by linking them to some of our most successful brands," says Robillard. "Typically, a lot of them haven't been doing big business. We are taking them under our wings and giving them all the tools to be successful on air."
What makes a brand stand out to QVC and HSN? "The No. 1 thing across the board was a story we hadn't heard before," says Robillard. "We are a platform about storytelling. We see hundreds of brands, and I've been in cosmetics a long time." Case in point is the brand Maison 276, which pre-treats, cleanses and conditions silver, gray and blonde hair. "I have 30 years of experience with gray hair," says founder Angel Cornelius, who started graying in high school. Robillard lauds her for being a dazzling storyteller and for releasing clean formulas in compelling packages. Maison 276 has received QVC's clean beauty seal.
"We always believed that how we're going to succeed is finding the next big entrepreneur."
TOK Beauty is also a standout brand unearthed during The Big Find. Longtime QVC host Mary Beth Roe wears its magnetic lashes what work together with magnetic eyeliner. When launching TOK in late February on QVC, she said, "I have been a fan of lashes, but I couldn't take the glue." Some of The Big Find brands put new twists on traditional products. Vitamin C has been a hero skincare ingredient for decades, but cosmetic chemist Ron Robinson's brand BeautyStat's Universal Skin Refiner houses it in a patented encapsulated delivery system.
Soke Beauty specializes in a hydrogel alternative to sheet masks. In June, QVC will feature a 5-item set of its anti-aging chest treatments for $59.98. The brand offers products for eyes, necks and jowls as well. Soke is one of several skincare ranges that are part of The Big Find. Others are 180 Essentials, Alkaglam and the aforementioned BeautyStat. While The NDP Group has warned that sales in the hot skincare category will start slowing down, Robillard is optimistic it will remain a stronger performer for Qurate. Robillard, says, "Our customer is a little different. She's over the age of 40, so we're not seeing a slowdown. Our customer is still super interested and excited about new technology."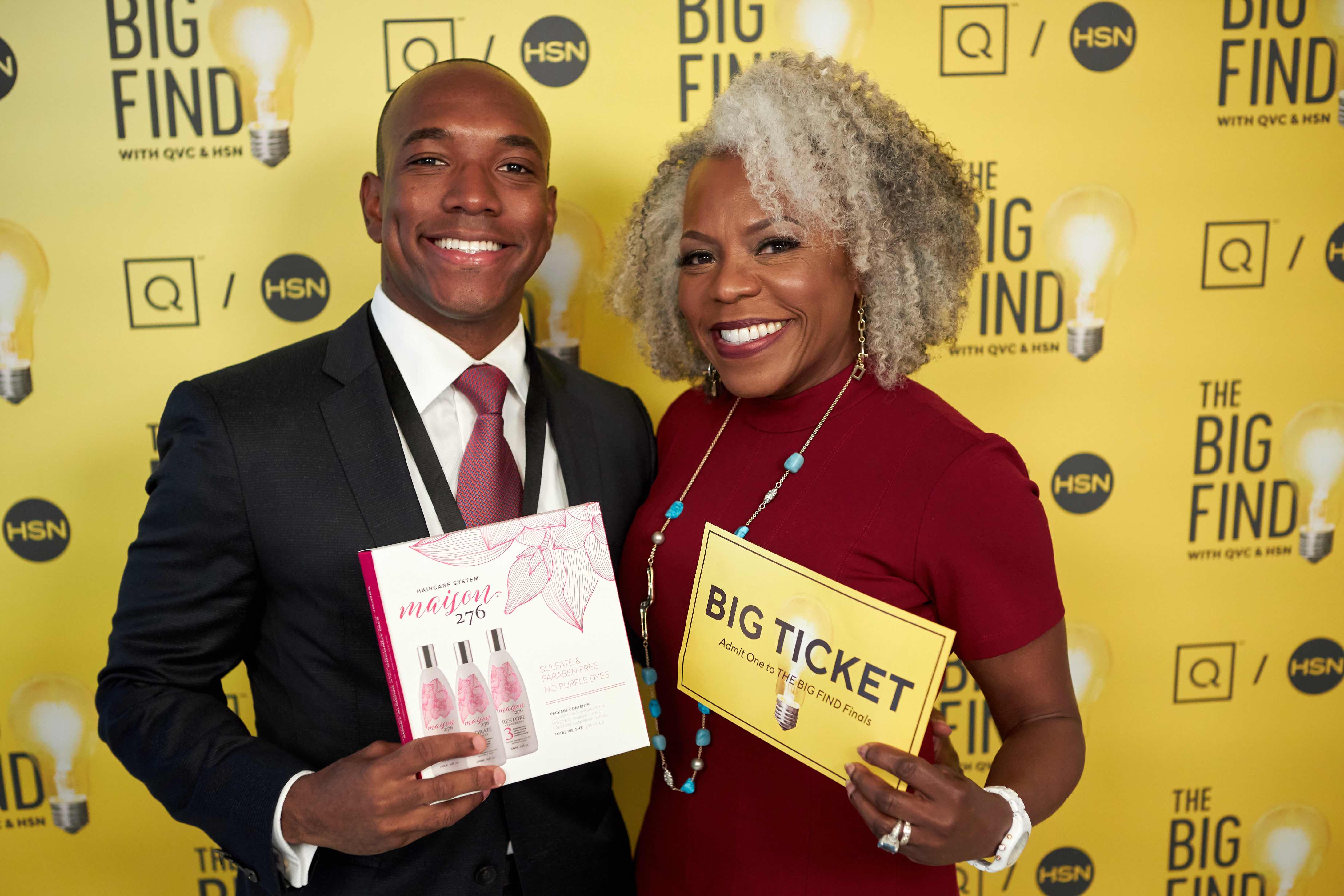 If anything, QVC's and HSN's shoppers are ramping up their skincare purchases of at-home devices. QVC sells skincare devices from Nuface, Beauty Bioscience and Dermaflash. Robillard is on the prowl for additional beauty appliances such as exfoliators, pore cleansers and hair removal systems. He says, "People are willing to spend a lot of money on devices because they see immediate results."
Clean beauty is top of mind at QVC and HSN. Last June, the channels adopted standards that defined clean beauty as excluding sulfates, sodium lauryl sulfate, sodium laureth sulfate, parabens, methylisothiazolinone/methylchloroisothiazolinone, formaldehydes, formaldehyde-releasing agents, phthalates, petrolatum, mineral oil, chemical sunscreens, coal tar, hydroquinone, triclosan, triclocarban, aluminum and talc. For fragrance, the standards mandate that clean beauty formulas contain less than 1% synthetic fragrances. Clean beauty brands on QVC and HSN have to be certified cruelty-free by a third-party organization.
"Be obsessed with the consumer. Find out how to tell your story in a way a customer will understand."
"We launched it as a customer guide so they can navigate our assortment. We believe our standard will become common practice," says Robillard, emphasizing that, with clean beauty proliferating, it's not enough for a brand just to be clean to make noise in the market. "Two to three years ago, clean was the story. Now, it will be to tell a differentiated story. Clean is an entry point."
The clean beauty standards, he continues, show consumers there are clean options available on QVC and HSN, and they can decide the clean categories that are most important to them to focus on. Robillard says, "If you can find face care on the clean side that makes you happy, but still want to wash laundry with a certain detergent because you feel your clothes will be cleaner, you can make choices about the overall chemicals in your life."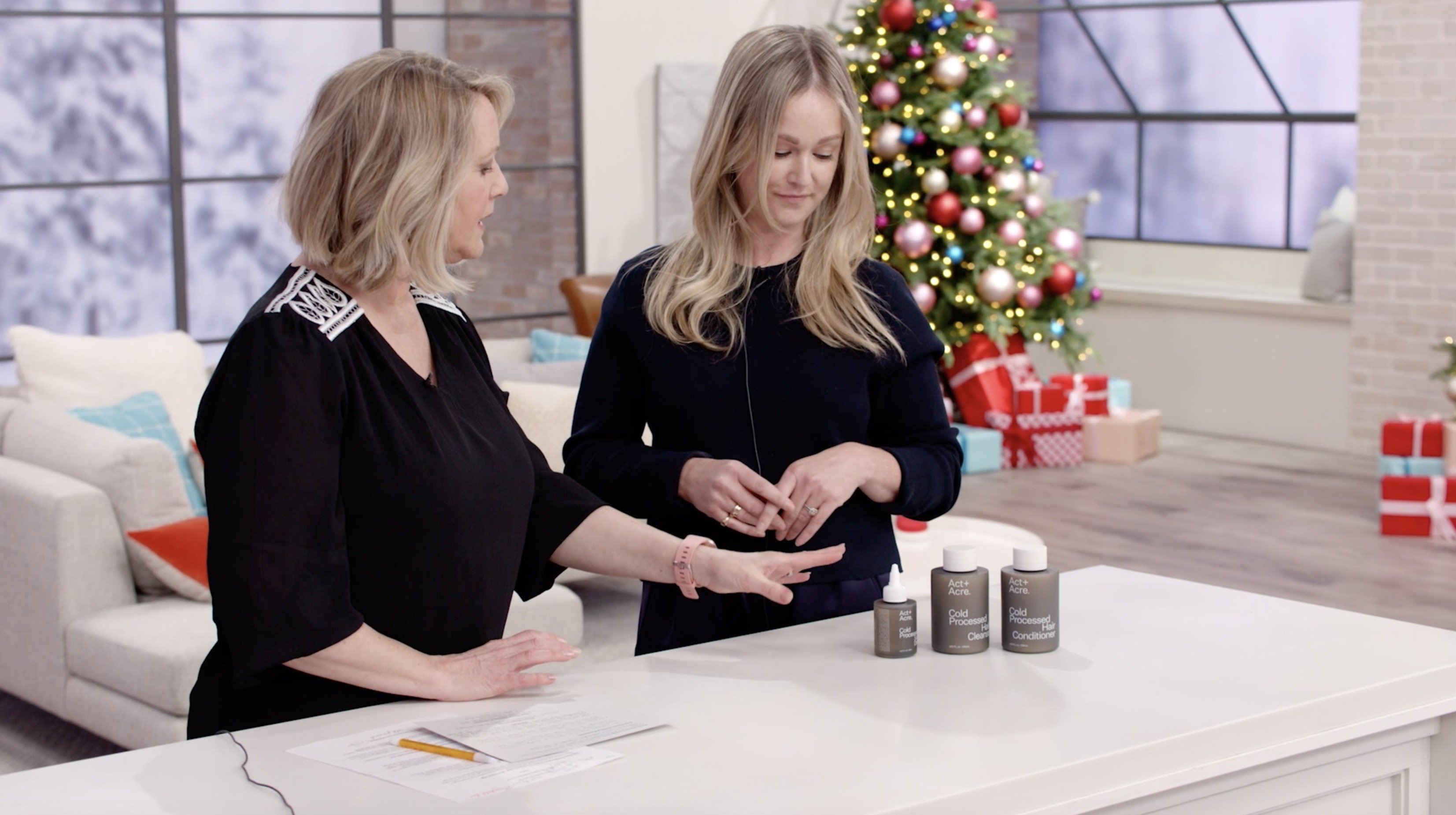 Beyond clean beauty merchandise and devices, are there products Robillard is hunting for to inject into QVC's and HSN's assortment? He pinpoints lips—everything from lip care to color products—textured haircare, and cosmetics suited to all skin tones as beauty categories he's interested in. Asked about how Qurate designates a brand to QVC or HSN, Robillard suggests the determination is almost serendipitous. He says, "There are nuances, but not a huge difference in the audiences and, 95% of the time, we all just know which network a brand will work for and fill a white space."
What's Robillard's advice to would-be beauty bosses? "Be obsessed with the consumer. Find out how to tell your story in a way a customer will understand. Engage them with packaging," he says. "If she doesn't respond, figure out why."