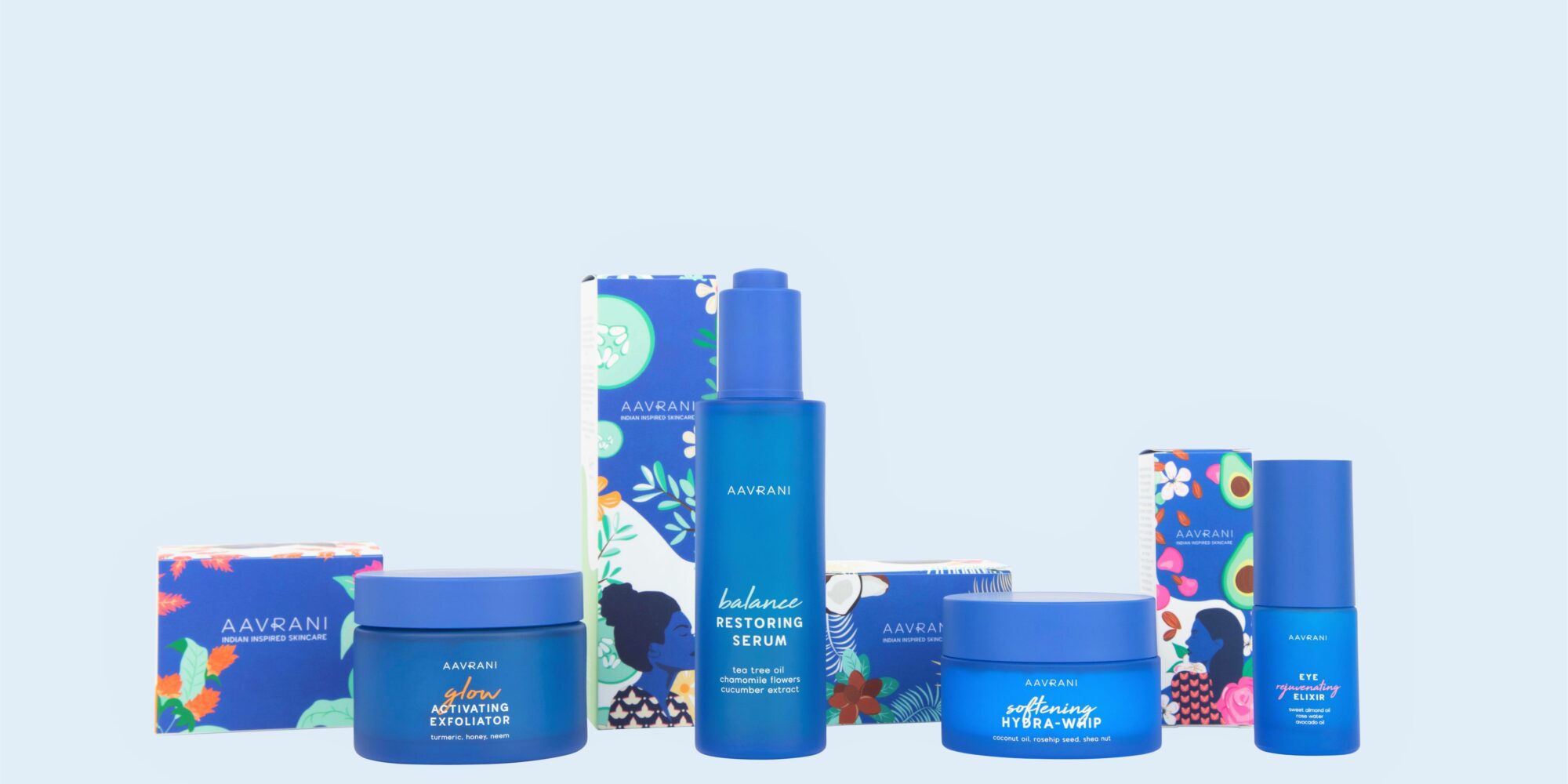 How Rooshy Roy Connected With Her Indian Culture And Recreated The Brand Aavrani To Celebrate It
It's tough to lead an Indian-inspired beauty brand if you're not at ease with your Indian identity—but that's what Rooshy Roy, the child of Indian immigrants, was doing when she launched Aavrani two years ago.
Growing up in the Detroit suburb Bloomfield Hills, she says, "I never really felt proud to be Indian. Maybe burden is too harsh of a word, but it felt almost like a thing that held me back from a sense of belonging and a sense of acceptance from others."
On the second day of Wharton, Roy, who came into the MBA program with the requisite resume of financial positions at Goldman Sachs and Warburg Pincus, met Justin Silver, a former senior associate at Beechwood Capital, a private equity firm that had backed Tatcha. They agreed on the presumption that a brand bringing Indian traditions to the skincare category could make inroads with consumers the same way Tatcha had by bringing Japanese traditions to them. The market opportunity was apparent, but Roy's bond to what was behind it wasn't as evident.
"Even my close friends and people in my community were kind of surprised to see me exploring an Indian brand. They didn't associate me with loving the culture that much. It kind of felt disconnected," says Roy. "Through the process, I think I realized that this isn't just something you can do because you're enterprising, you like business and you want to dabble in entrepreneurship. If I was going to do this in earnest and put my whole heart into it, I needed to believe in it fully, and I hadn't."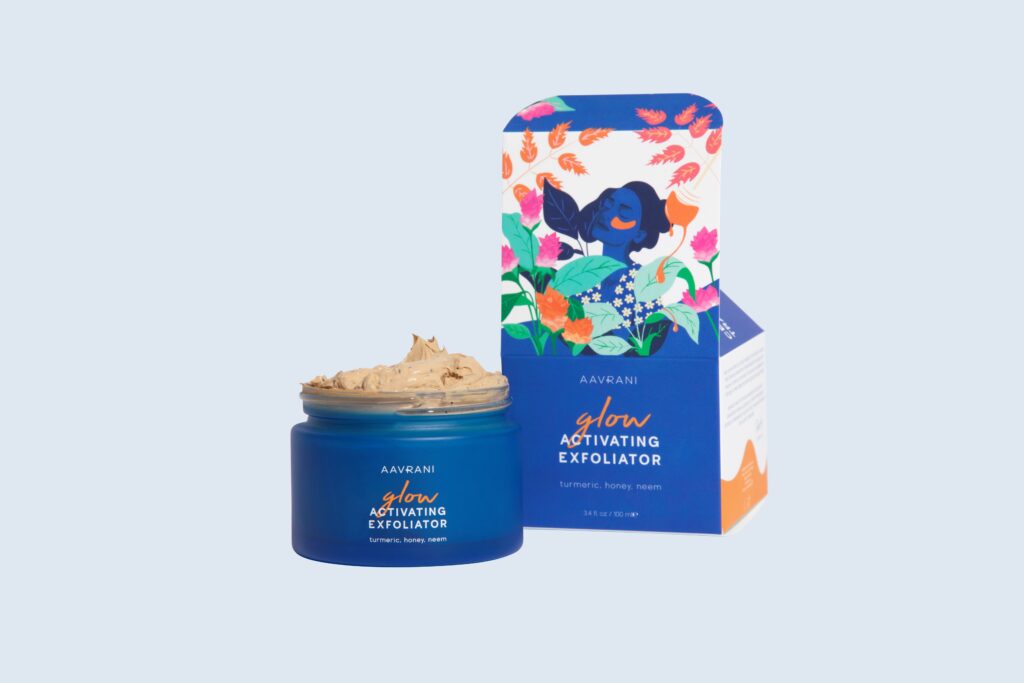 The realization convinced Roy she had to recreate Aavrani with intention. To do so, for the better part of a year, she's been delving into the relationship the brand's customers, primarily Indian-American women in major metropolitan areas such as Los Angeles, Chicago, Houston and New York, have with their heritage, and the history and influence of India. She began to understand Indian values as rooted in family, happiness and wonder. Those values are manifest in intricate food, wedding ceremonies and saris—and Aavrani's customers don't shy away from them.
"I had assumed what was drawing them to the brand was maybe the packaging, but what really drew them was the fact that we existed," says Roy. "Indian-Americans don't ever really feel we are catered to in the context of beauty because we ourselves are constantly looking to others for standards of beauty."
"I wanted this to be bold and unapologetically Indian."
Roy decided to throw out those standards and the preconceived startup standards she had preceding Aavrani. The brand's original packaging incorporated pink because millennial pink was a trendy color, and green as a nod to green beauty. The new packaging is completely different. It has vivid blue to make a statement complemented with fuchsia and bright orange, iconic colors of India. The descriptor, "Indian Inspired Skincare," is front and center on boxes. Plants and fruits like coconut and mango that thrive in India are featured in graphics, which highlight the Pink Palace in Jaipur and the Bengal tiger, the national animal of India, as well.
"I wanted this to be bold and unapologetically Indian, celebratory and joyful. It is a reflection of what I feel about India, not of what is publicized around me," says Roy. "I want people to feel like India is cool, intriguing and aspirational in a way that Indian culture has never really resonated before. There are a lot of stereotypes associated with India that drive all the reasons I didn't feel proud and how much shame I had growing up in my culture, and I want Aavrani to be an opportunity for other women who have been ostracized or left out of beauty standards in the U.S. to be seen and celebrated through this brand that is basically doing that for me."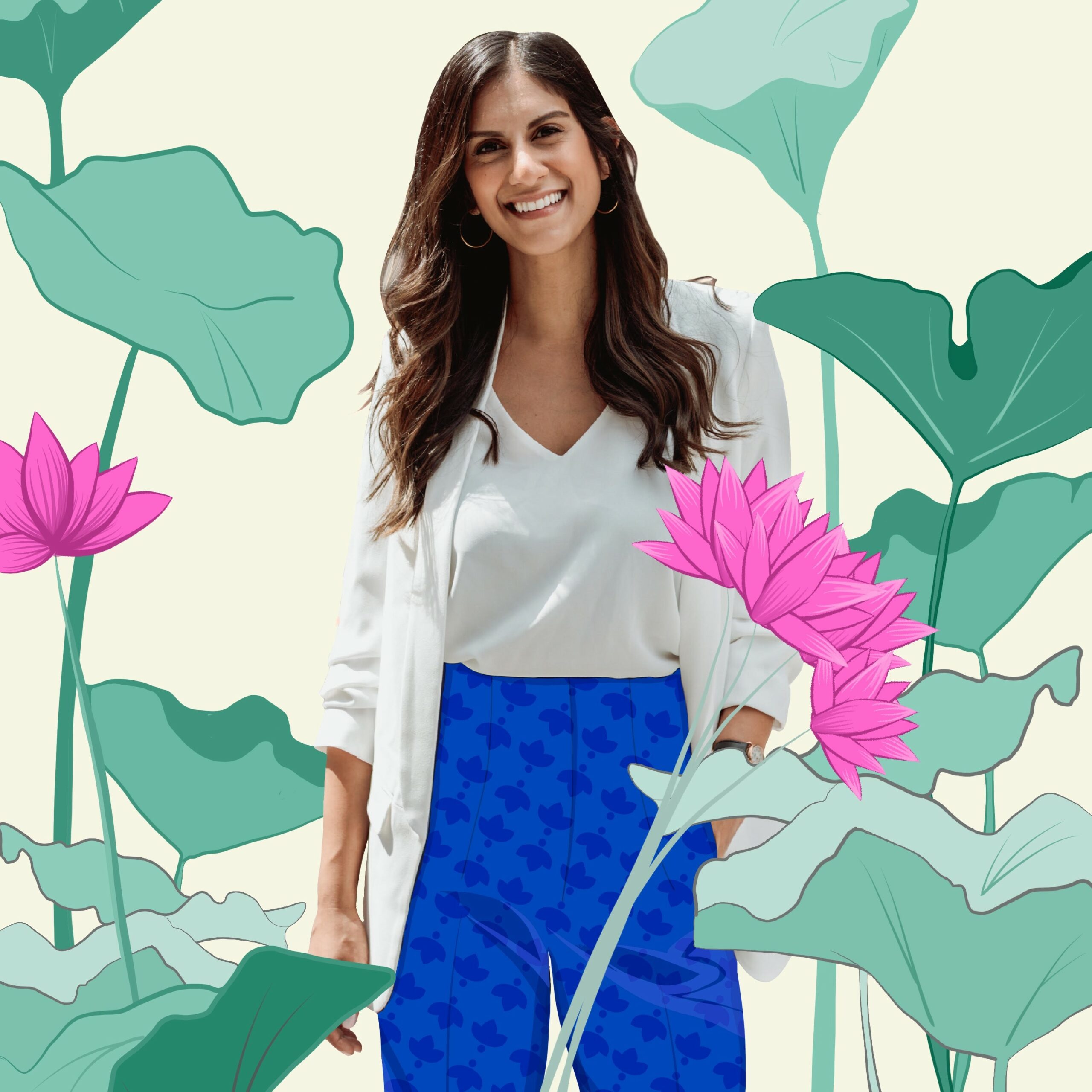 Roy acknowledges her desire for Aavrani to appeal to everyone was one of the motivations for Aavrani not entirely flexing its Indianness at the outset. In trying to appeal to every group, the brand wasn't thoroughly appealing to any group. Roy says, "I got so wishy washy about who I was and what the brand stood for, it was being neither here nor there and being nothing to no one."
While Aavrani's packaging and messaging has changed, its products and prices haven't. Priced from $55 to $75, the products housed in recycled glass and aluminum are the Glow Activating Exfoliator, Balance Restoring Serum, Balance Restoring Serum, Softening Hydra-Whip and Eye Rejuvenating Elixir. The Glow Activating Exfoliator, a cleanser and mask with turmeric, jojoba, neem and raw honey, is the bestseller. Aavrani will soon introduce a sandalwood oil cleanser. The brand is considering products across several categories, including body care and haircare, for future releases.
"I want Aavrani to be an opportunity for other women who have been ostracized or left out of beauty standards in the U.S. to be seen and celebrated."
For the next six to nine months, Aavrani plans to concentrate on direct-to-consumer distribution. "When we started, I thought success looked like entering Sephora. Now, that's not how I'm defining success," says Roy. "Although Sephora can be an outstanding channel, I want to meet our customers where they are, whether that be e-tailers like Net-a-Porter and Revolve, subscription boxes or other places. We are open to all the different possibilities."
Aavrani expects to generate north of $1 million in sales this year. Roy and Silver have raised slightly over $2 million to grow the brand, a total that encompasses a $1.7 million seed round that closed last year. Aavrani has raised a sizable amount, but Roy didn't find the fundraising process easy.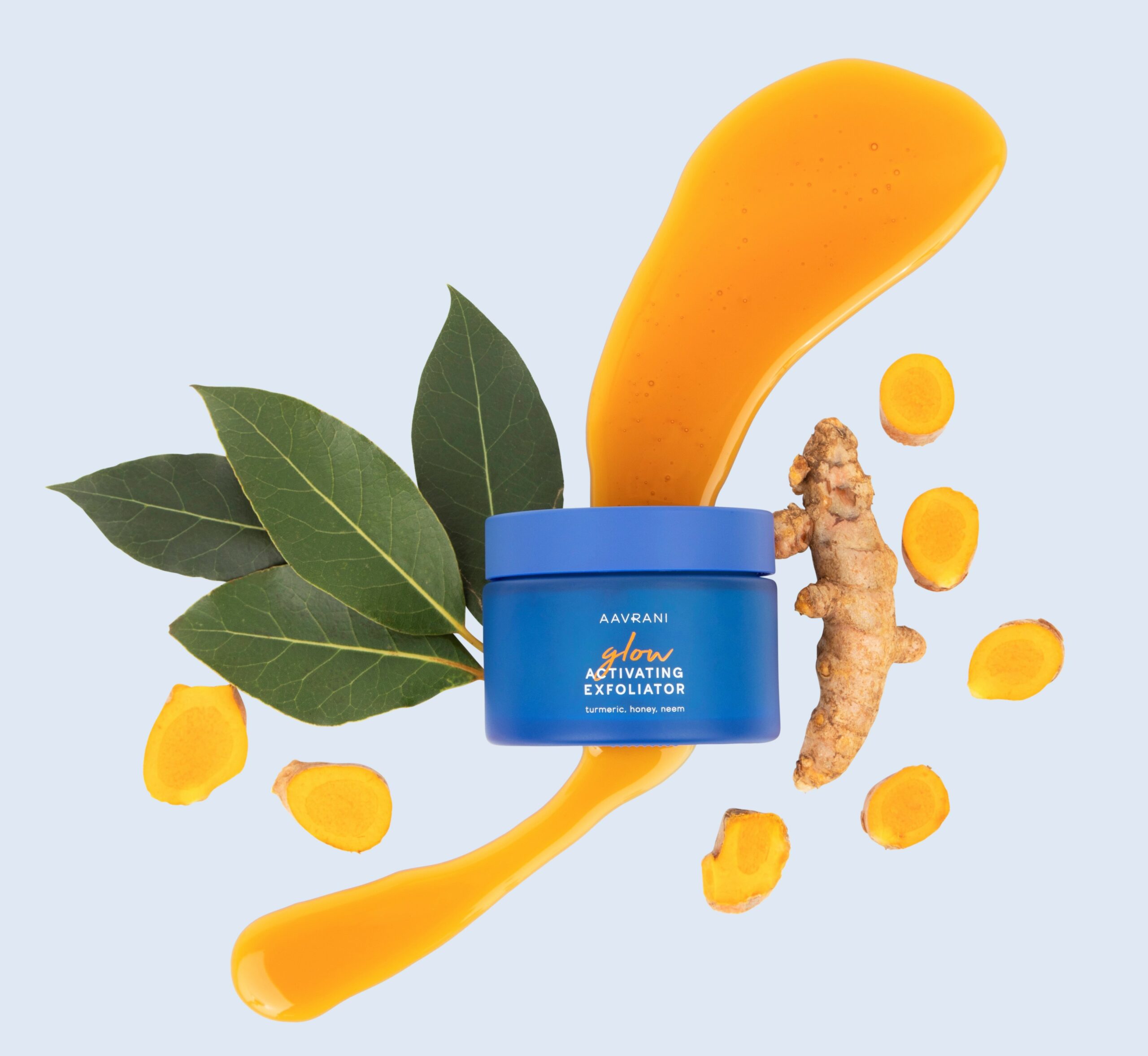 "I felt that, a lot of times, the only reason we were allowed in rooms was because of Justin. An email from him saying there's a hot brand that's a great opportunity is much more impactful than an email coming from Rooshy Roy saying that there's a hot brand," she expounds. "I could almost see how they thought, 'OK, you made this cute brand to make you feel beautiful,' then, when they were discussing the real numbers, they would turn to Justin."
In boardrooms and the beauty industry, Roy hopes Aavrani will be a catalyst for Indian-American women to participate. "I want Aavrani to help create this category of Indian-inspired beauty or I-Beauty. When I first started, I was so inspired by the success of J-Beauty and K-Beauty, and I felt I-Beauty could be a thing, but it could only be a thing if Indian brands get together. There's no category without a substantial number of brands," she says. "I envision Aavrani as giving permission to embrace India in a way that challenges expectations. I want to celebrate india and have pride in it in a way that creates this new category and a new interpretation of the culture in the eyes of all Americans."