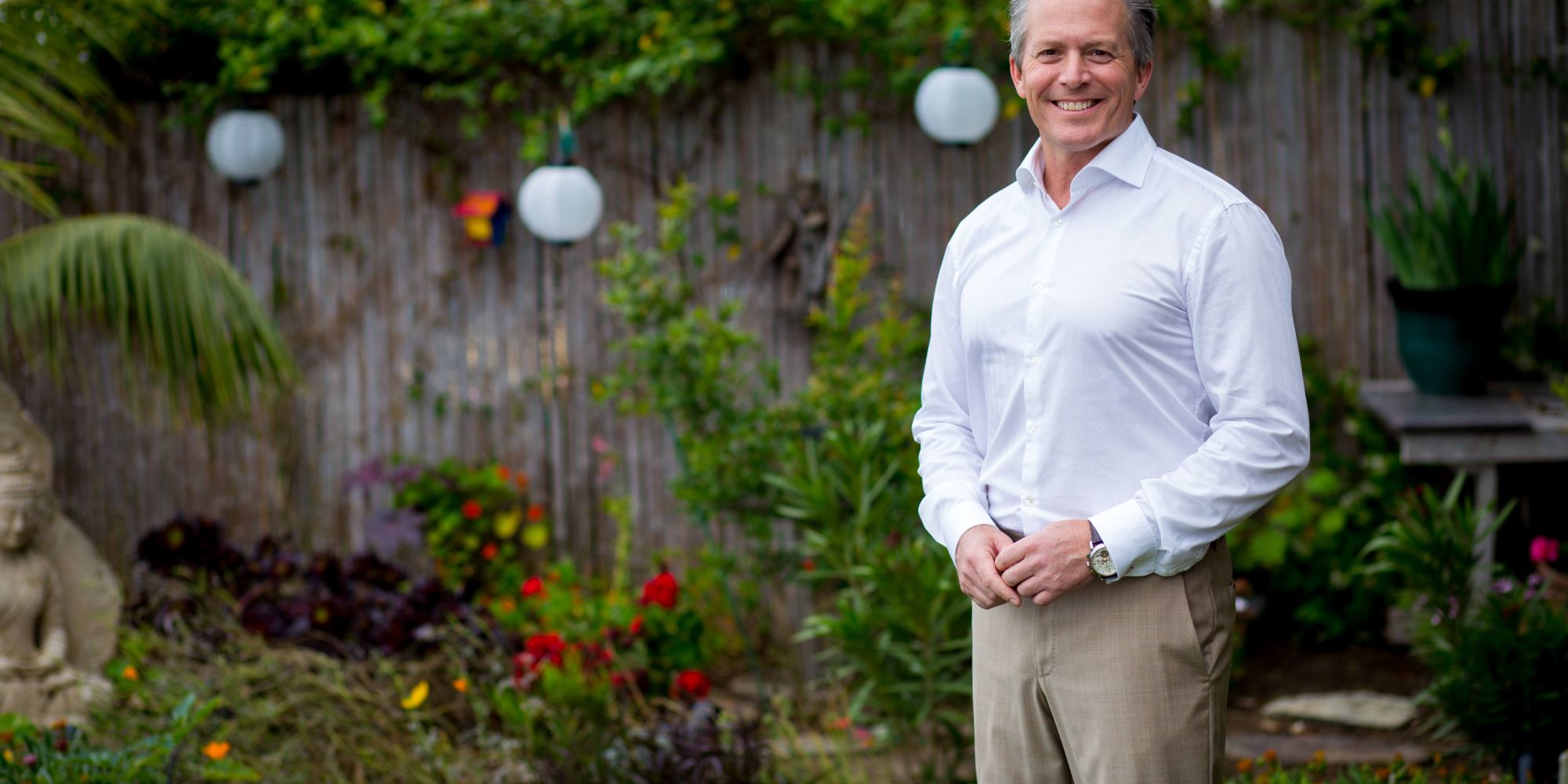 Stem Cell Scientist Hans Keirstead Battles Crow's Feet And Vies For A Congressional Seat
Hans Keirstead is campaigning for good looks and good government: the first with new skincare brand Root of Skin and the second with a congressional run.
An outgrowth of AiVita Biomedical, the brand is launching after four years of stem cell exploration to help finance the clinical research company's efforts to develop cancer therapies. Priced from $48 to $57, its three debut products are the 1-oz. Revitalizing Face Serum, .5-oz. Revitalizing Eye Renewal Lotion and 1-oz. Revitalizing Tinted Renew Primer. Formulas rely on the so-called SourceCode Technology combining a cellular communication system with 52 skin-enhancing ingredients.

"The vast majority of skincare on the market is versions of fillers, hydrators and light reflectors. I decided to take an entirely different approach," says Keirstead. "As a pioneer of the stem cell field, I recognized that all of the stem cell skincare products were marketing ploys rather than reality. We have generated a product that's a true innovation. Try this stuff. You'll see the effect."
As a scientist and biotech entrepreneur, Keirstead is more familiar with a laboratory than skincare marketing. Prior to founding AiVita Biomedical, he was a professor at the UC Irvine School of Medicine and sold the company California Stem Cell for $126 million.
Explaining Root of Skin, Keirstead gets rather technical. He shares, "We took human stem cells and pushed them to become pure populations of human skin precursors. My team is the best in the world at generating pure populations of stem cells. We generate populations that are 99% pure, the next best are 70% pure. That's a big deal because, if you are generating something that's 70% pure, you have to ask yourself, what is the other 30%?" He stresses, "We are not adding anything life doesn't create naturally."
Root of Skin is far from the only skincare offshoot of a biotech company. The brand Algenist was founded as part of TerraVia, which used to be named Solazyme, and its fellow Sephora offering Biossance is a branch of Amyris. Beauty businesses offer these companies the promise of short-term returns as they chase scientific breakthroughs taking longer to materialize.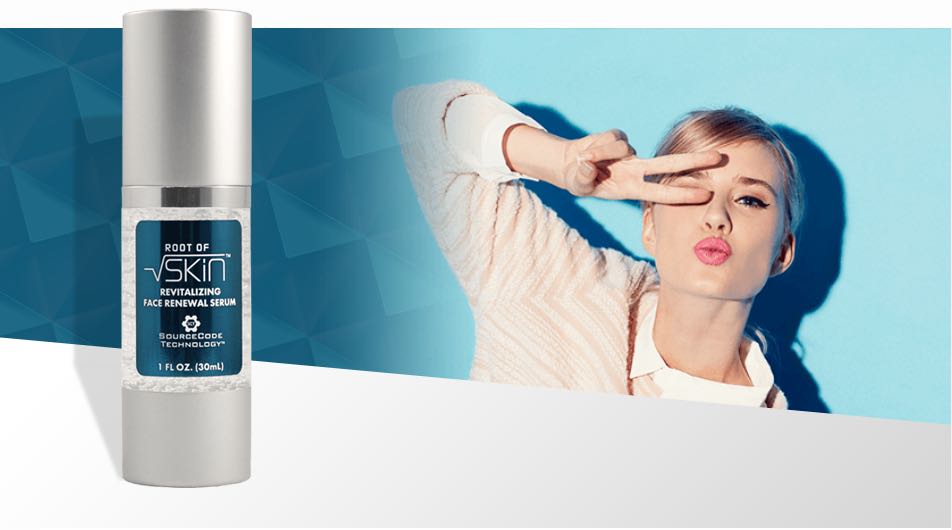 "If I make more money than I burn, then I don't have to raise money," reasons Keirstead. "The skincare product is projected to generate far more money than I require to run my clinical trials. That's tens of millions of dollars. Skincare products are very widely used and are high revenue generators, and we are pouring that money back into treating women with cancer."
To improve its chances in the beauty segment, privately-held AiVita been amassing skincare expertise through a scientific advisory board that includes Michael Gold, Mary Lupo and Zoe Draelos. The company also hired Christine Oddo, formerly of Cristophe Products Inc. and the defunct Kardashian beauty brand PerfectSkin, as chief marketing officer.
Aimed at both men and women, the unscented Root of Skin products will initially be sold online. Medical offices are also potential points of distribution. AiVita has produced a professional edition of Root of Skin that's pricier than the general retail line and amplifies the active components in the formulas.
AiVita's skincare business doesn't rest solely on Root of Skin. The company is promoting its active ingredients broadly to companies for applications in their skincare products. Keirstead divulges AiVita has been in discussions with nine skincare firms considering harnessing the ingredients.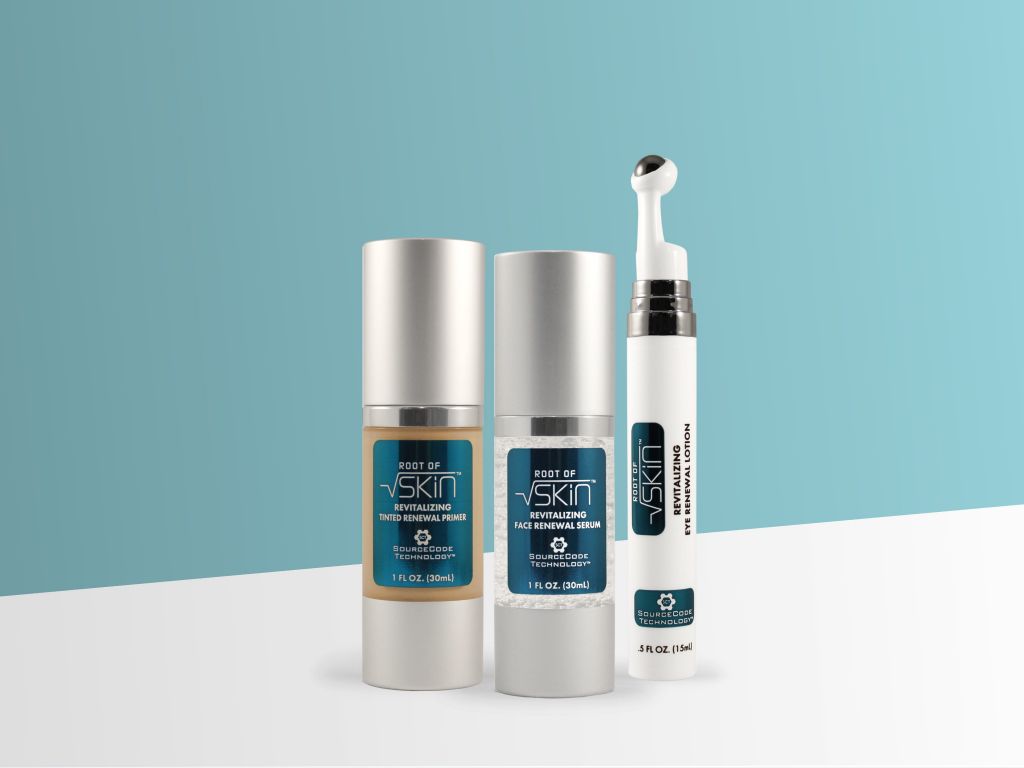 Meanwhile, the budding beauty executive is challenging 18-term Republican Rep. Dana Rohrabacher, a strong supporter of President Trump who has been under scrutiny for close ties to Russia, to represent the 48th district that stretches along the Southern California coastline in Orange County. Keirstead, originally from Canada, argues the time he's spent in the trenches of scientific discovery and policy gives him an understanding few members of Congress have of healthcare in this country.
"We need field experience in Congress. The vast majority of congressmen are lawyers. The deficits in our society are a direct result of that lack of field experience," he says, continuing, "Our healthcare system quite frankly is a mess, and I intended to fix that. My mission is to facilitate the development of 1,000 companies like mine and to better everyone's healthcare. Right now, I'm working on cancer, but I would like to facilitate treatments for multiple human diseases."