Revolve Branches Into Sustainable Period Products With The Launch Of Saalt Menstrual Cups
A year after its launch, Saalt's stylish period products will be readily available to menstruating Americans with entrances into green beauty subscription service Beauty Heroes, online retailer Uncommon Goods and, as of mid-March, e-commerce giant Revolve. The fashion and beauty behemoth will be picking up the entire Saalt line of menstrual cups and washes.
"Revolve is our dream retailer," says Stacey Phillips, director of sales at Saalt, who met Revolve beauty buyer Kandice Hansen at IBE LA last month. "How can you get the word of your brand and period cups out there better than Revolve putting it on their site? It opens up an entirely different world of consumers to us. As a fashion retailer, they're giving the cup validation."
Validation of the menstrual cup movement from arbiters of cool like Revolve is becoming less necessary by the day: The worldwide market for the sustainable alternative period products is expected to reach $46 million by 2023, up from $38 million last year. Saalt co-founder Amber Fawson has witnessed the explosion of menstrual cup awareness and interest here in America firsthand.
"Two or three years ago, when an influencer would talk about the cup, you'd get a lot of push back or dismissing it out of hand, 'I'd never try that,'" says the Idaho-based entrepreneur. "We're starting to see, especially in the past year, an influencer share their story about using the cup and get riddled with questions. People are keying into the fact that the period is this vital sign, a way to find out if you're healthy. People are really hungry to talk about it."
Saalt has taken a leadership position in promoting menstrual cup education, and that position has been critical to its expansion. However, shops that carry menstrual cups still have their work cut out for them when it comes to converting the masses—menstrual cups remain a tiny portion of the multibillion-dollar feminine hygiene category. "Cups are just now becoming mainstream," says Phillips. "There's so much awareness and education still needed."
Saalt encourages candid discussion of menstruation and menstrual cup use in a Facebook group dubbed Saalt Cup Academy, where thousands of new and veteran Saalt customers ask and answer often anatomically-specific questions. "There's no such thing as TMI" in the group, emphasizes Fawson. The insertion, removal, cleaning and general use of Saalt menstrual cups are covered by consumers, with the guidance of the Saalt team.
Dating back to early in the brand's development, Fawson understood that while education was critical, it had to be paired with elevated packaging to urge Saalt's target customers to break with the disposable pads and tampons they were accustomed to. "Having the right packaging has been key because people understand that we are communicating with them, that this is a product for them," she says. "We understand what they value. They need something that makes them feel beautiful and womanly, that they are buying themselves a gift."
Saalt's Instagram-worthy packaging also factored heavily in Revolve's decision to pick up the brand. "What appealed to us initially about Saalt was the presentation of the product," says Hansen. "They've made a menstrual cup that really is beautiful and chic, which are adjectives I never thought I'd use to describe this kind of product. They've also done a fantastic job of creating content that makes the decision to switch to a menstrual cup less intimidating. The gen z and millennial shoppers are paying attention to the sustainability of the products they are using, which is huge and part of why I believe menstrual cup popularity is growing."
"They've made a menstrual cup that really is beautiful and chic, which are adjectives I never thought I'd use to describe this kind of product."
Although Revolve hasn't been shy about embracing nontraditional personal care and wellness products since launching its intimate care section last year—bringing on vibrators and vulva oil to sell alongside hair volumizers—Saalt is the only menstrual cup the retailer will carry for now. Hansen says, "We are looking to expand going into 2019, but plan to keep the offering really focused and partnering with brands that are elevating the space."
Conventional stores have been less willing to take a chance on the emerging alternative period product category, which has led Fawson to double down in her focus on cutting-edge retailers. "Less than a year ago, we found a lot of traditional retailers [and] large grocers would dismiss [menstrual cups] completely. The difference between talking to one of them and someone who is a retail thought leader like Revolve is night and day," she says. "Revolve is really excited to take it on, and some other retailers don't even understand the reason they would consider it."
Saalt is currently carried by a handful of coops and stores around the country, including New York City healthy living mecca Clean Market, but the brand is spreading quickly. It has 15 retail partnerships in the works for 2019, notably a large lifestyle chain and a big-box retailer yet to be disclosed. Direct-to-consumer business via Saalt's website is booming, too, and is a priority for the brand.
"Our website traffic is through the roof with solid sales every day. It would be great to have a 50/50 mix between retail and direct-to-consumer," says Phillips. "Retailers give such amazing validation to the cup. We have lots of products in development right now that will help grow the category, but retailers are vital to that."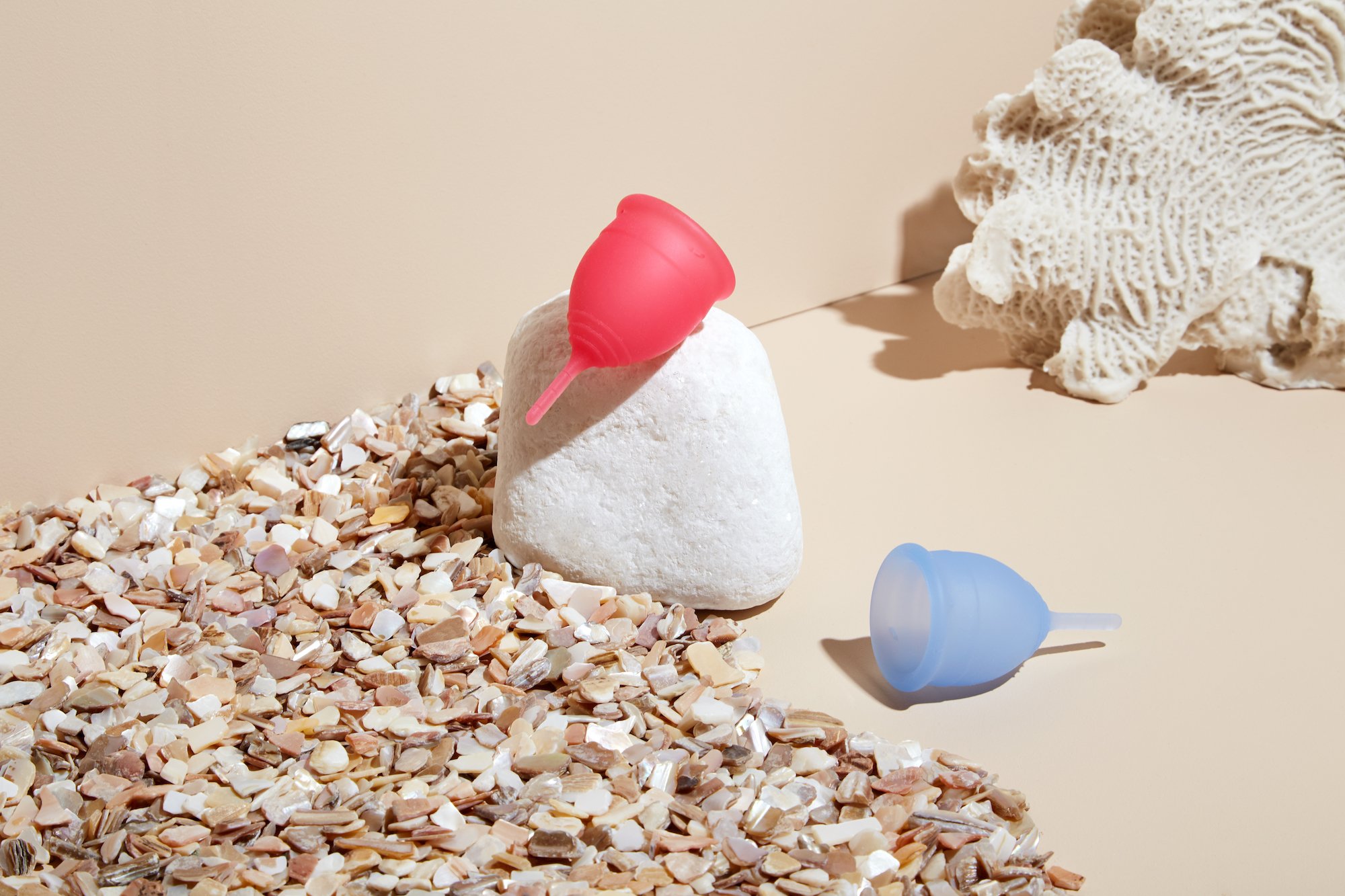 Fawson stresses that Saalt's continued expansion will only happen through retailers like Revolve that suit Saalt's carefully-crafted vibe. "The voice is educated, deliberate and fun," she says. "We wanted to make periods easy and fun to talk about. We have dismissed a few potential retail accounts because they don't match that voice, and that's the voice we absolutely need if we're going to capture the audience we really want to capture."