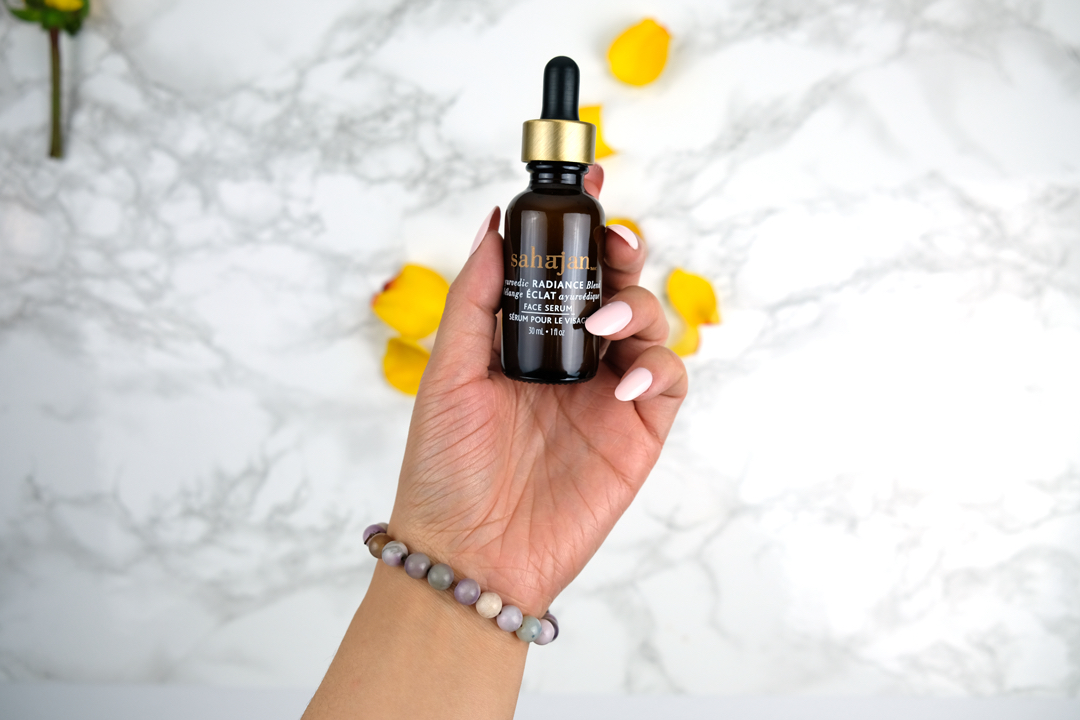 Sahajan Marries Science With Traditional Medicine To Win Over Clean Beauty Customers
Growing up, Lisa Mattam was exposed to Ayurvedic practices, but, in her profession, pharmaceutical procedures were the norm. She decided to merge the two to create Sahajan, a natural skincare brand that has turned to clinical testing to validate effectiveness. "Clinicals aren't new to the beauty industry, but are fairly new to the clean world. I wanted to prove that you can get the same results from our face cream that you are getting from a less clean counterpart," says Toronto-based Mattam, adding, "I wanted it to be made the same rigor of large beauty brands. There are beautiful stories of people making skincare in their kitchens, but I was focused on an ISO facility with high quality standards because I came from a pharmaceutical background."
Beauty Independent asked Mattam to elaborate on her background, distribution strategy, manufacturing challenges, product launches and meaningful business advice from Urban Decay founder Wendi Zomnir.
How did you come to launch a beauty brand?
It wasn't something I had planned. I didn't work in the beauty industry. I started in the pharmaceutical industry, and I wasn't the biggest beauty junkie. I came home one day – I was pregnant at the time with my second child – and my daughter, who was two, was fully covered in my face cream. I remember thinking, "Oh, she's incredibly cute," but also thinking, "You have to take that off your face." I had no idea what was in it and what it was going to do with her beautiful young skin.
I had a bunch of bottles with ingredients my parents had used on me and told her, "If you want to play with anything, this is the stuff you should play with." Then, I thought, "If I really believed in beautiful, plant-based ingredients, why had I walked away from them?" From there, I really wanted to make the shift to clean beauty and started searching for a brand based on Indian ingredients. My parents are from Southern India. I realized that what I considered to be family tradition was steeped in the science of Ayurveda, and that I could take that 5,000-year-old science and modernize it. That's where my career background came in. I knew I could apply the rigor I had learned through the pharmaceutical industry to skincare. I worked with Ayurvedic doctors and pharmaceutical chemists on the line.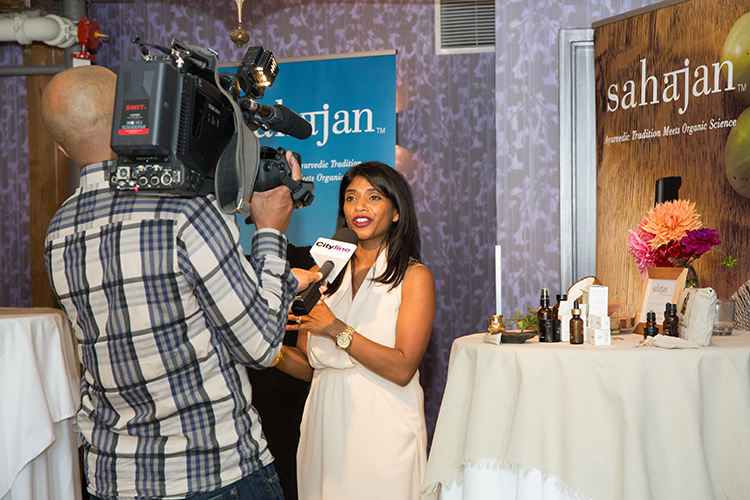 What products did Sahajan launch with?
It launched in September 2015 with five products. We had Nourish Face Cream, Radiant Face Serum, Radiant Eye Cream, Ritual Body Oil and Nurture Hair Oil. When I started working with an advisor, he said, "Where is your cleanser?" I said, "What are you talking about?" I went at it from an Ayurvedic perspective, and I wanted products that would nourish head to toe. Hair is symbolic of health and wellness in Aryuveda, and it seemed crazy for me to launch an Ayurvedic line without it. I also saw a quote that said, "There is no better demonstration of self-care or self-love than to anoint oneself in oils from head to toe," and that's why I wanted to launch a body oil.
How has the Sahajan's assortment expanded?
We launched an oil-based cleanser two months ago. It's a gives people an opportunity to get into the brand and explore it. I was at Credo in Boston recently, and the store manager told me that they had the cleanser for a month and sold out of it three times.
What was your idea for distribution?
I had a Canadian vision, but I also always saw the brand in the U.S. Very early on, I believed that, if I focused considerably on the U.S., it would serve us in both markets. Sephora was a very definite target. There are two major places for beauty in Canada: Shoppers Drug Mart and Sephora. As I started to explore the U.S. more, Credo became a target. We are now sold at Credo. As I see department stores really taking a leadership role with apothecary-style concepts, they have become part of my vision for growth.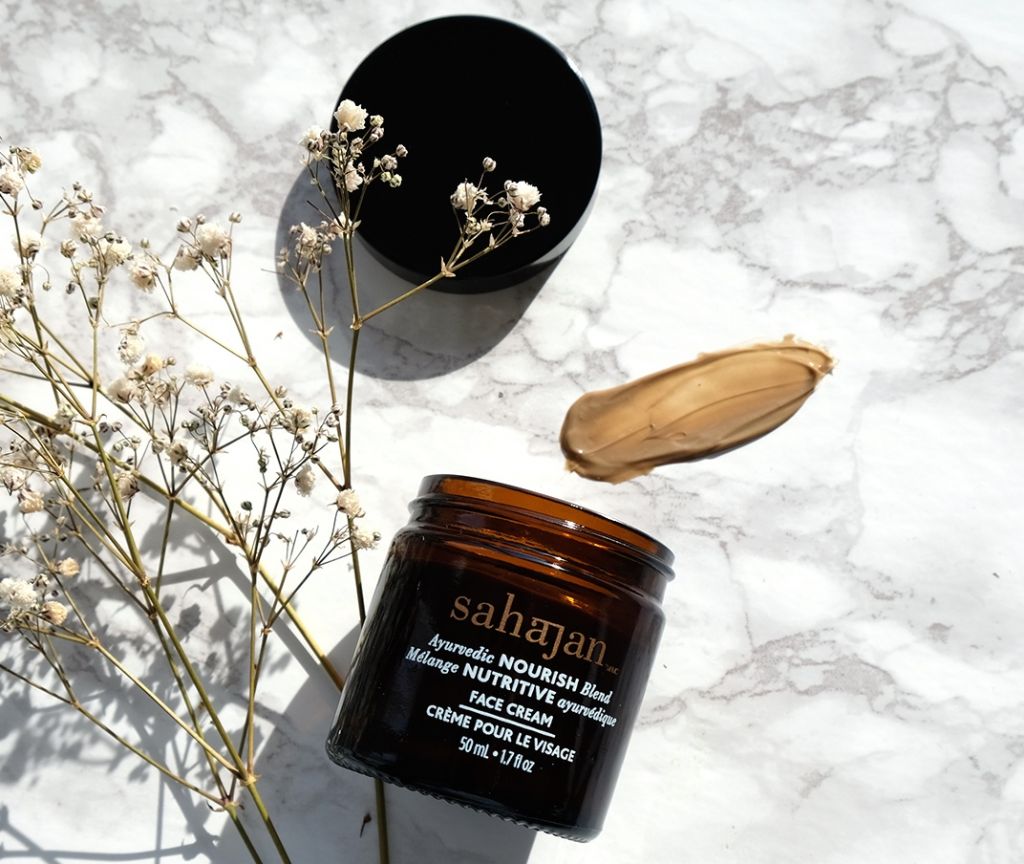 How have you built the Sahajan's distribution?
We launched the brand online in September 2015 and, by the end of 2015, we were in Well.ca. We launched in a handful of select independents that are well-regarded in the green beauty space. By the new year, we had secured an opportunity on The Shopping Channel in Canada. In April 2016, I was in the first cohort of the Sephora Accelerate program. It was one of the most significant milestones for the brand. Just months into the process, it was pretty crazy to have Sephora say, "We think you have got something." That helped us look at future opportunities for growth.
How has Sahajan improved as a result of participation in the Sephora Accelerate program?
When we launched, our tagline was, "Beauty is in our nature," which I thought was a beautiful tagline. When I was at the Sephora Accelerate program, I was sitting with the merchants. They tried the face cream, and they loved the way it looked and felt. They loved the prestige packaging. But they said, "The tagline, 'Beauty is in your nature,' doesn't match it." I had known that my messaging wasn't quite right. For my Sephora Accelerate project, I identified two potential messaging platforms. I interviewed 20 people to get feedback on them, and we did A/B testing online to see what clicked with people. We ended up with, "The Science of Intuition," which was neither of the A/B testing options. The word "sahajan" comes from the word "sahaja," which means intuitive in Hindi. We give our clients the science, so they can use their intuition and choose clean beauty.
How do you communicate Ayurveda to consumers who might not be familiar with it?
If you are familiar with Ayurveda, you know there is a lot of work around doshas. I never go there because I want Ayurveda to be approachable. I don't want people to feel that it's an onerous process before they engage in it. Ayurveda means the science of life and the basic premise is that you need to be in balance and, if you are out of balance, you get sick. From a beauty perspective, it's about finding beautiful, time-tested plant-based ingredients to help your skin be in balance. In India, over 80% of the population sees Ayurvedic doctors. They see them in tandem with their medical doctors. There's an understanding that you need to see both to be balanced.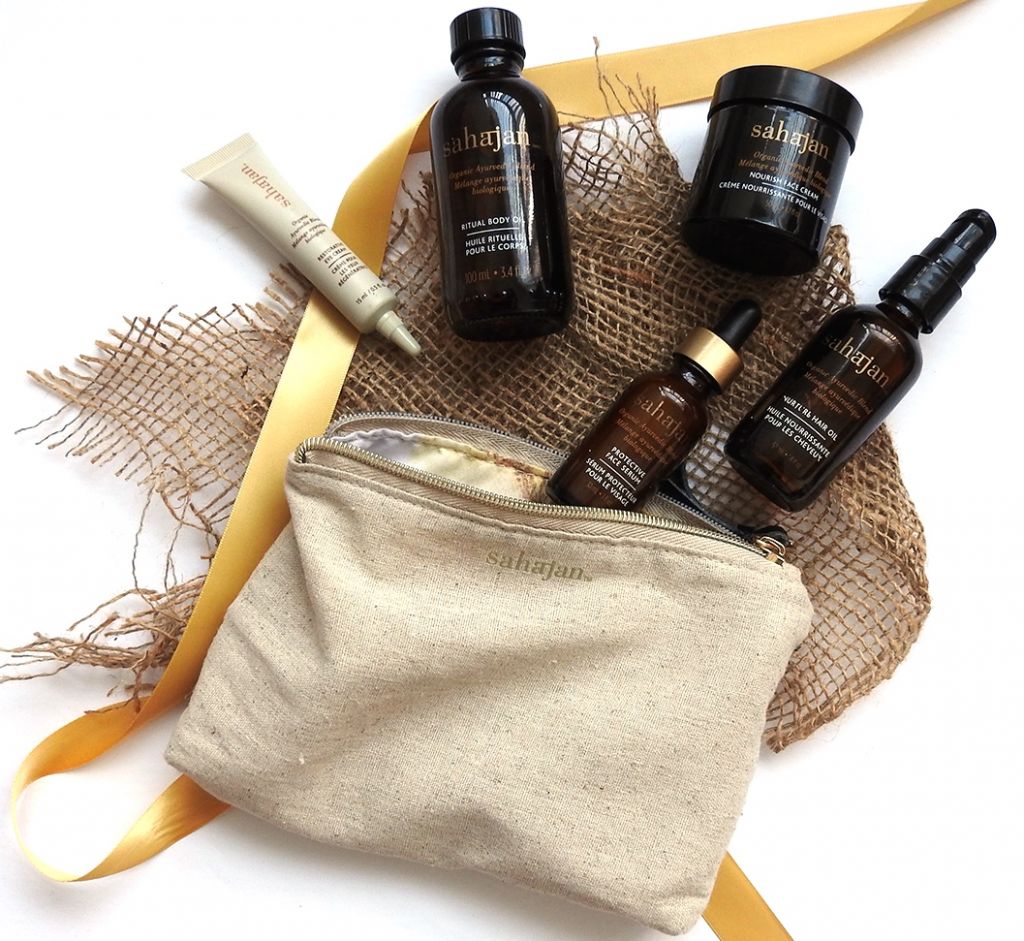 What was it like to find a manufacturing partner?
It was hard to find a partner facility. I wanted to use a facility that has certifications. We formulate against the EU guidelines for natural, and I knew that, at some point, we would be Natrue-certified. There are a lot of facilities in Canada, and a lot of amazing cosmetics and skincare brand are made here. There's a lab about an hour from me that makes great products. I called and called, and no one would call me back. I finally sent them a deck when we had a name. Then, I got a call to come in. They said, "I know we didn't return your emails and calls. We just have so many people knocking on the door." I encountered many facilities that didn't want to work with a startup. Everybody on my initial list said no to me. I was an independent. I wasn't a celebrity, heiress or the daughter of one, and I wasn't from a big corporation. That was very challenging.
What was the hardest period in your business?
I was sent a sample of the face cream from a manufacturer, and it wasn't quite what I expected. I wanted records to see how it was made. The response to me was, "You no longer own this face cream. We own it." I remember thinking, "What just happened here?" I was devastated. I had my lawyer look through the agreement. She said, "It's very clear that you own this face cream. However, you need to find a way to work through this situation. What are you going to do, fight them? You would be bankrupted."
The good news is that I have my face cream. I came to the table with one of my advisors and said to them, "If you view the agreement, it's very clear where the ownership lies, but, if you learn something in the process of working with our formulas that you can apply to your own product lines, we are not going to stop you from that." To be honest, I think part of it came from their belief that they could push me around a bit, and it was important to say I wouldn't tolerate that. Whether with intent or not, it was a test of what I would stand for.
What did you learn from that experience?
What I learned was not to be dependent on one manufacturer. We have more than one facility. The facility making the cleanser is different from the facility making the cream. That allows us to keep our suppliers accountable and means that I'm not stuck in the lurch if something goes wrong.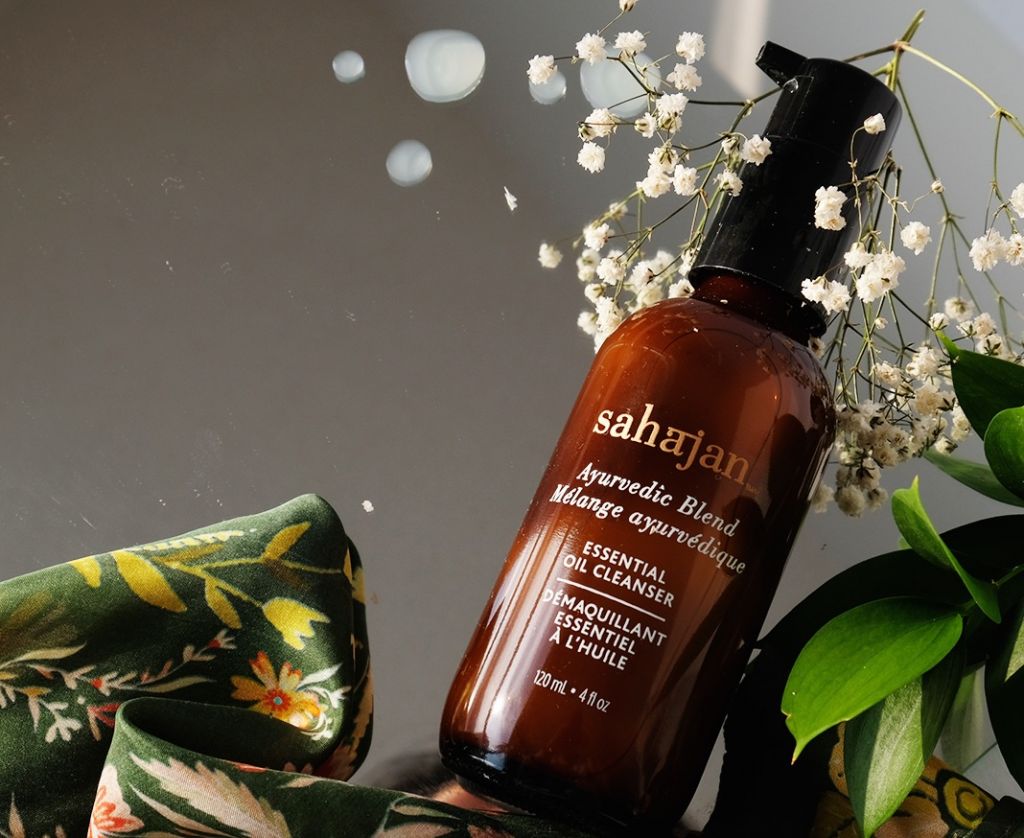 What does it take to make it at retail?
What it takes to make it online and what it takes to make it in retail are very, very different. Our online business is doing very well, and that's where some of the Sephora work has paid off because it helped us understand what our client thinks is relevant. At retail, it's very traditional. Sometimes you think you've won the race because you have a retail partner, but, then, you realize you've just gotten into the race. At Credo, they've done an excellent job at curating brands, and there are pioneers in the clean beauty space there that people are much more aware of. How do we get people to hear about us and pick up our products?
I remember Pamela Baxter, who was an expert in residence in the Sephora Accelerate program, saying, "You need to get out there, and put your cream on people," but I didn't realize how much store support is important. When I spent the afternoon at the Credo store in Boston, I had the opportunity to share my story with people and tell them what the products stand for, and there's the element of really getting the store associates to understand the brand, too.
How much of your business is e-commerce?
At the beginning of the year, it was about 70% of our business. There are clients that find us online because they're specifically looking for Ayurvedic products. There are some that have heard of us and others trying us for the first time. We did some Facebook ads, and I found the data to be super interesting. Our clinical data is very compelling. When you have a skincare brand, people will say, "Who is your product for?" The answer you want to say is everyone, but that's not necessarily who is purchasing your product. We have two segments of people who purchase our products. One segment is really into clean beauty and the second is coming to the brand for its results orientation.
What's your target for revenue growth this year?
Our growth this year will be almost 400%. That growth will come from a few different places. Definitely, our online growth will support it, and we will likely have a new retail launch in the fall. We are also growing with our current retailers.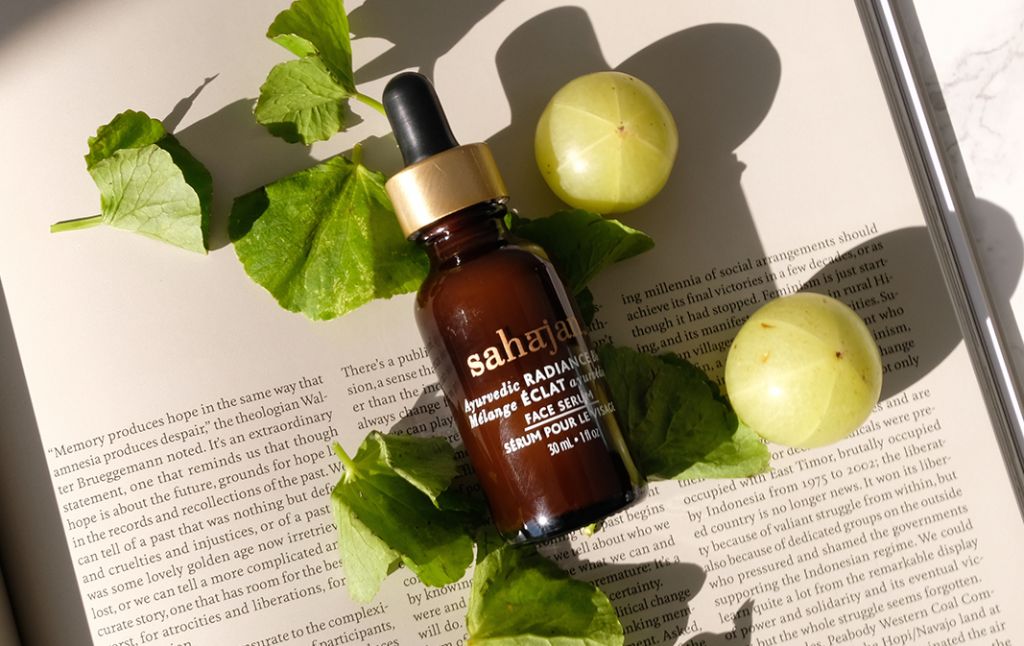 What's your approach to launching new products?
I created what I call our product map, which tells me what I would like to add to the line over the next year and a half. Part of it is based on what people tell us, and part of it is based on what I feel would be good for the brand. The formulation process can be long. It took at least 10 months to formulate the cleanser, which is longer than I thought it would be and longer than any of our first products. Sometimes you can't predict the formulation process, but new launches are important because you can't stay static. The beauty world is evolving and, when people start to love your brand, they want more from you.
What's advice have you received that's been impactful?
On the first day of the Sephora Accelerate program, there was a card from [Zomnir,] the founder of Urban Decay. It said something like, "Believe in yourself. You can do it," but it also said, "Invest heavily in the backend operations. That will serve you well." When you start a business in beauty, you're focused on the products and the client experience, but, ultimately, you're running a business, and a business is only as good as how you sustain it.
I don't have investors yet. I plan to one day when the time is right, but, when you are self-financing, you have to watch the operational numbers so closely. In the early days, I wasn't thinking about that enough. I continue to remind myself of the Urban Decay founder's advice. In the last year, I have really started to focus on doing things that continue to feed the business. Just like a business that's selling crackers or pens, working capital drives your success.
What have you done to make sure you keep a close eye on the numbers?
We have something here called the Business Development Bank of Canada or BDC for short. They have an advisory arm, and I went to a partner in the advisory arm and said, "I need to quickly build my financial expertise, so I'm managing P&L and understand what I should be looking for." At BDC, they can provide you with services as a loan. They say, "You can have up to $5,000 in hours, and you don't have to pay it until year three." That's what I did. What I love about the BDC is they are measured against Canadian entrepreneurial success. They don't do banking outside of Canadian entrepreneurs and are government-funded.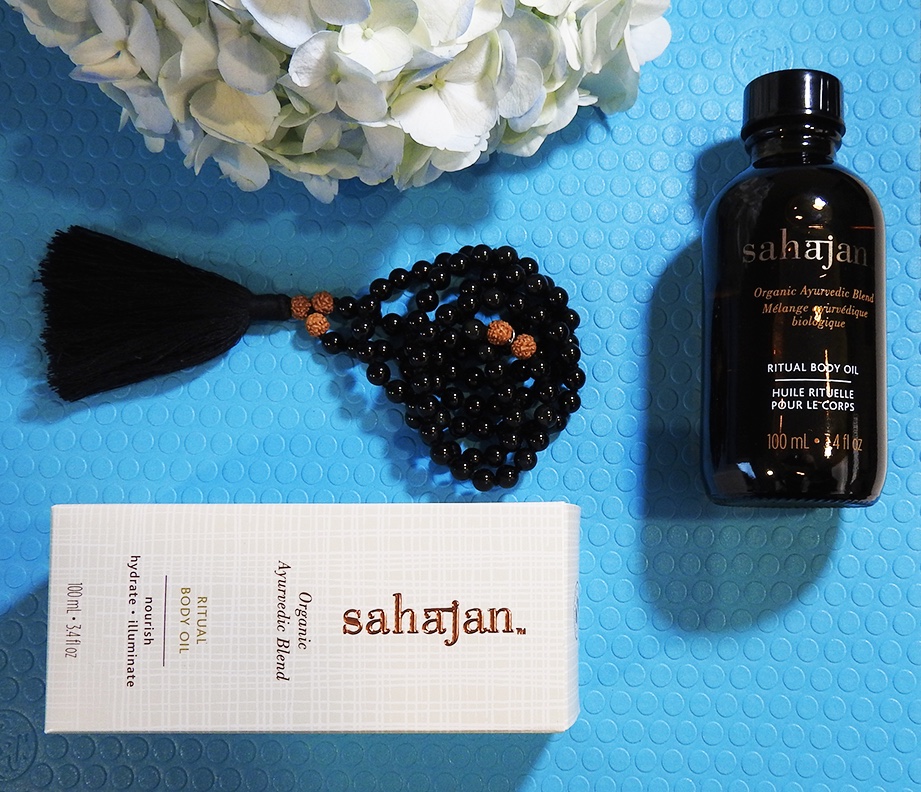 You mentioned advisors. Have you set up an advisory board for Sahajan?
At the Sephora Accelerate program, one of the conversations we had was around the question, "Do you have an advisory board?" Some people had them and others didn't. I wanted a set of advisors that wasn't formal. We don't have structured board meetings. I put together an advisory board with the former head of YSL in Canada, a digital executive, an M&A lawyer and an accountant. How frequently I go to them depends on what I'm doing. If I'm having trouble with doing something online, I lean on the digital advisor. This group of advisors hasn't taken equity, and I didn't present it that way, but they are willing to invest their time to help a growing business.
What are some short-term and long-term goals for Sahajan?
In the short term, we really want to grow our community. We will do that online, with our retailer partners and through experiences like the Fit Night Out we recently did in Toronto. It had 35 people and sold out in three days. The money went to the KEY Education Project. Other brands sponsored that are aligned with us. It's important for us to support our community and show why we are here. I started this because I'm on a journey to wellness. Long term, I see more international reach. The world has opened its eyes to Ayurveda and clean beauty, and we are perfectly positioned to be part of that movement.