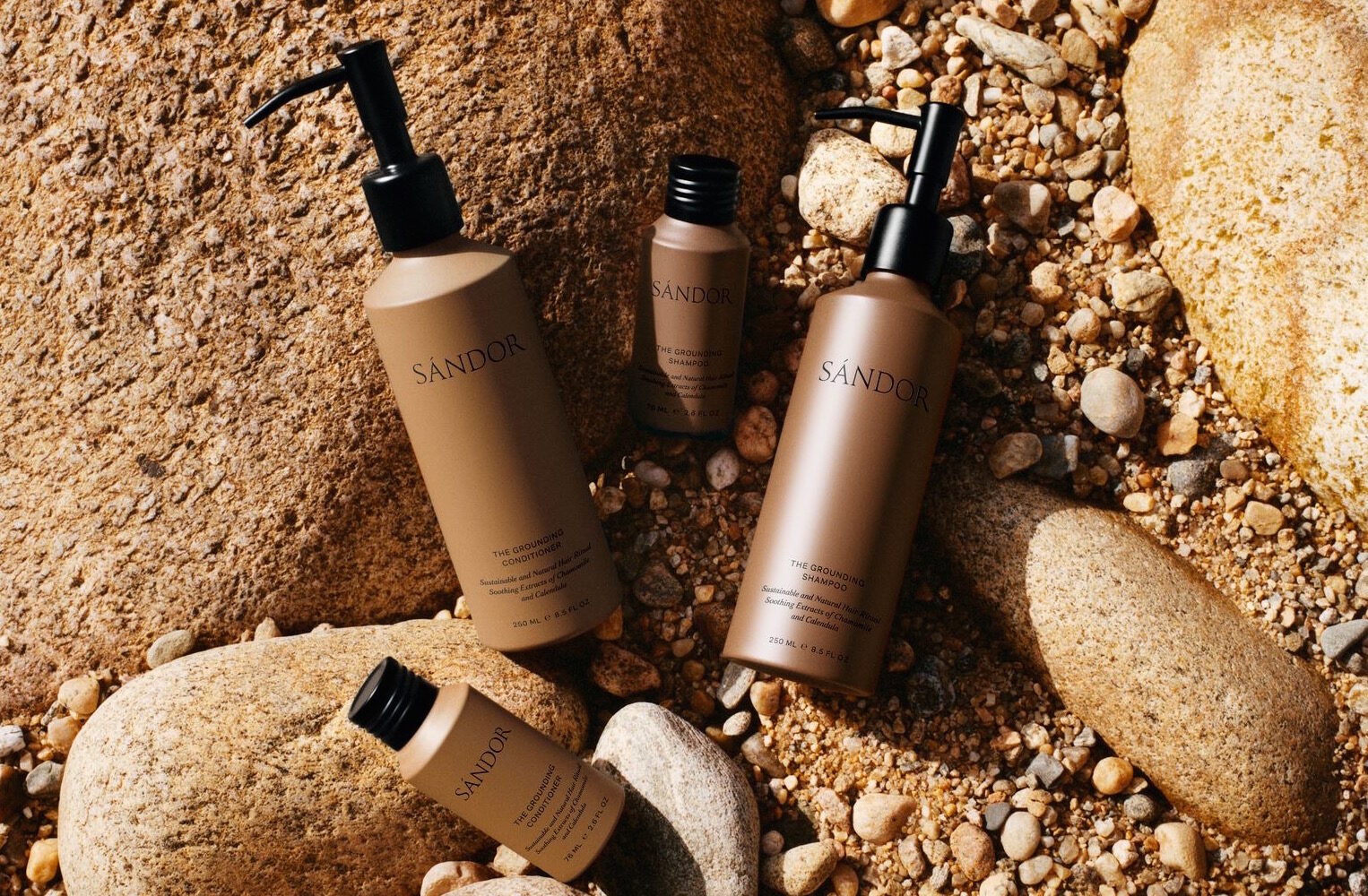 This New Ultra-Luxe Haircare Brand Swears Sustainability Doesn't Require Sacrifice
Sabrina Szinay, a third-generation hairdresser whose advertising and red carpet curriculum vitae includes celebrities and brands Winona Ryder, Felicity Jones, Anya Taylor, Chanel, Chloe, Louis Vuitton and Hermes, has tried almost every haircare brand imaginable. When it comes to those promising clean formulas and eco-friendly packaging, she always felt let down.
"I couldn't really find a product I was completely in love with. So, I was like, 'If I think there is a lack, there are probably a lot of others out there looking for cleaner products, too,'" says Szinay. "Working on set, you really go through products to see what works for different hair types, so I felt I had the knowledge and the experience to really put this together."
With the help of co-founder Taja Feistner, a model and production designer with a passion for the planet she met on the job, what Szinay has put together is Sándor, a haircare brand named for her barber grandfather that's as sumptuous as it is sustainable. It's starting with two products—The Grounding Shampoo and The Grounding Conditioner—housed in bottles constructed from 100% post-industrial aluminum scrap. Inside the bottles are soothing ingredients such as jojoba, aloe vera and chamomile extract, and essential oils-based fragrances designed with scent studio Joya.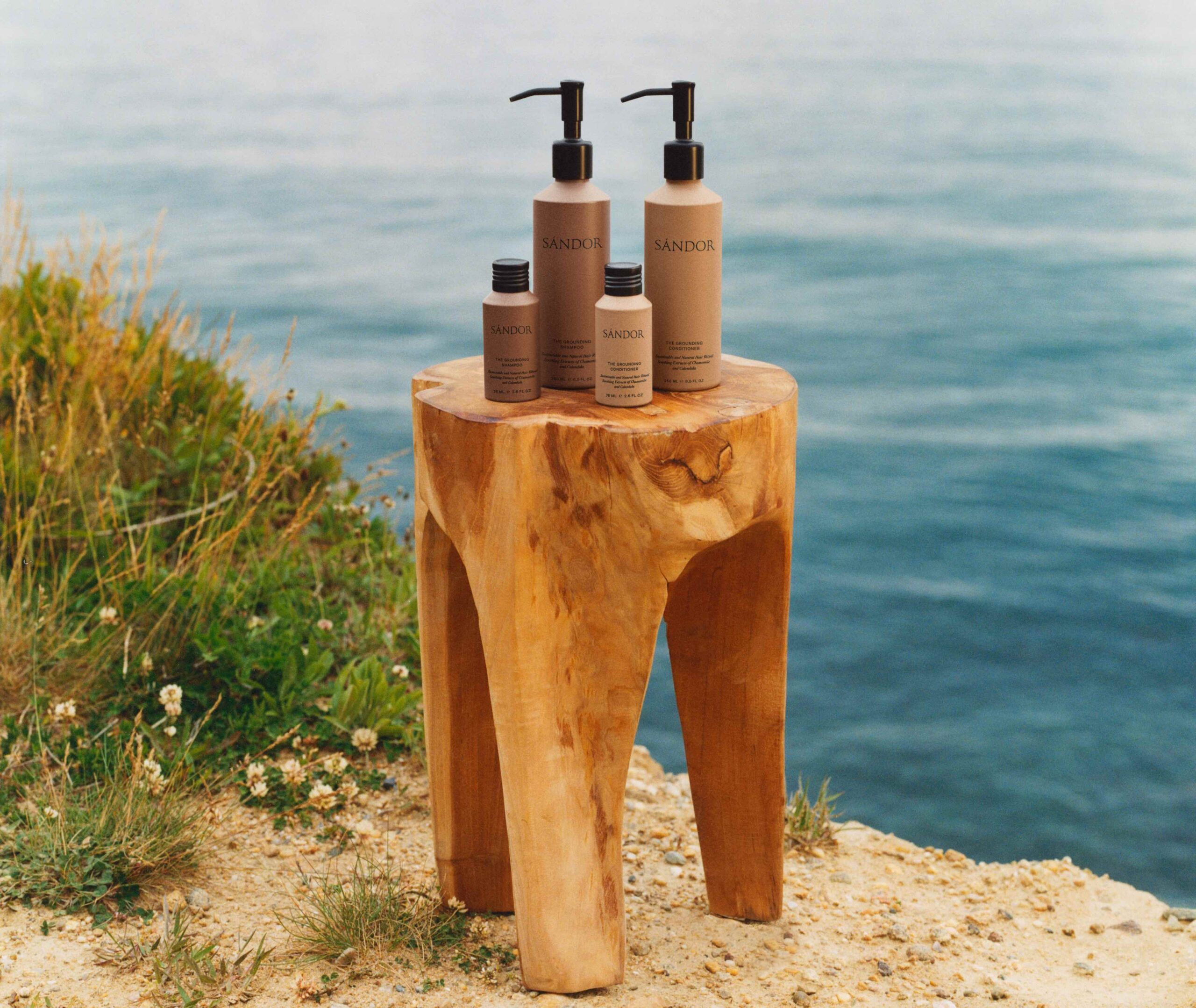 "What I have discovered as someone who has tried natural products, whether it's deodorant, haircare or makeup, you are trying to make a difference with something that's natural or sustainable, but it's just not effective. You are making a sacrifice for the planet," says Feistner, a Penn State University student concentrating on sustainability. "But our haircare is the first time you are not making a sacrifice. You are getting something that's better than what's out there."
Feistner and Szinay have thought about the footprint of each aspect of Sándor. Pumps are often sustainability trouble spots for brands. Sándor has picked a durable pump that it sells for $5 on top of the prices of the products (the shampoo is $36, and the conditioner is $39) for customers to retain and not send to landfills. "The customer only purchases the pump once, and they can clean it out between bottles," explains Feistner.
"Our haircare is the first time you are not making a sacrifice. You are getting something that's better than what's out there."
Sándor relies on paper tape, a mushroom-derived replacement for Styrofoam to protect products in transit and recycled boxes printed with algae ink for e-commerce. Its ingredients are sourced completely within North America and its manufacturing is done in the United States. Eco-consciousness influenced the decision to debut with shampoo and conditioner, products that are common in consumers' haircare routines.
"If we are replacing their regular shampoo and conditioner with ours, we are making a bigger impact because we are reaching a bigger audience that way," says Feistner, noting, "We chose biodegradable ingredients that will have no remnants in our waterways."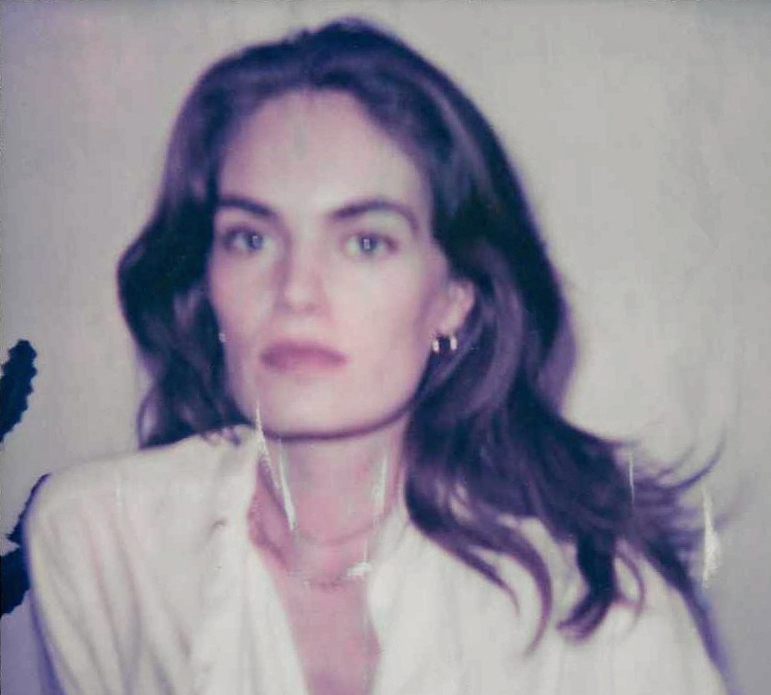 The shampoo and conditioner are intended to address scalp distress. Their pH level matches the scalp's pH level, and they steer clear of stripping agents. "On set, a lot of the girls that I work with have a red scalp, and they don't even see it. It's irritated skin," says Szinay. "You see what is on your face because you see it on the mirror, but it's not like you are looking at your scalp."
Product usage, however, is intended to provide anything but distress. The haircare products' woody, minty aroma provides a spa-esque escape in the shower. "It smells like a forest after a rain," says Feistner. "One of our mottos is, 'A time to reconnect.' It's a time to reconnect with yourself in those small moments of being alone in the shower, practicing self-care and also reconnecting to nature."
"It's so much more than just a product, it's all the energy around it."
Sándor's packaging and website are bathed in earthy tones. The brand partnered with agency Ania et Lucie on the design. "We were very inspired by the natural elements we have on this planet and going back to nature in an innovative way. I think that shines through in our design. It's not too hippy-dippy, but we are giving a gesture to nature with the color palette of nature," says Feistner. She emphasizes, "As a brand, you need to be more than just the product you sell. It has to be an experience with the branding and the look. It's so much more than just a product, it's all the energy around it."
Szinay and Feistner are funding Sándor themselves and have poured over $100,000 into bringing the brand to market. Styling products are in Sándor's product pipeline, and the co-founders are interested in broadening its range with items for various hair types. "Every dollar that we are getting is being reinvested back into new product development," says Feistner. "We won't see much money in our pockets or recoup investment soon because it's being funneled into expanding the collection."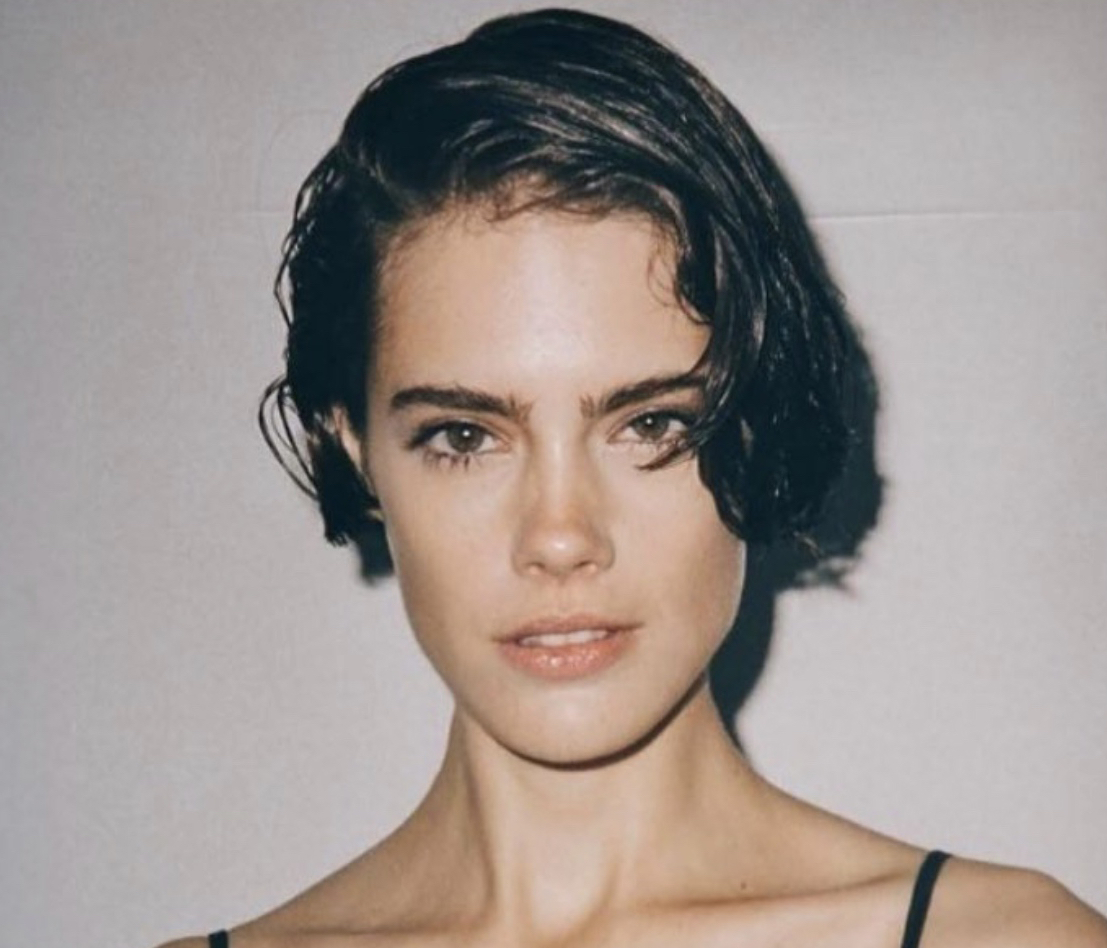 Sándor went live online in December and has focused on direct-to-consumer distribution so far. However, salons are expected to play a central role in Sándor's distribution network. Already, the brand is available at Szinay's mother's salon Ei'wan in her home country Denmark. Szinay moved from Copenhagen to New York six years ago to pursue her hairstyling career. "We think it's important for the product to be in professional hands," says Szinay. "Having guidance from a hairstylist creates a big trust factor with the customer."
In addition to salons, Szinay and Feistner foresee Sándor selling at clean beauty retailers and e-tailers like CAP Beauty, Goop and The Detox Market. Hotels are possibilities as well. Within five years, Szinay's and Feistner's goal is to heighten Sándor's presence outside the United States. As a team, they believe they have the strength and skills to accomplish their goal of building a brand globally without harming the environment.
"I'm a nerd, and Taja is a nerd, too," says Szinay. "She's so knowledgeable about sustainability, and I'm knowledgeable about hair products. We raise each other up."