Science Is Back In Style In The Beauty Industry
It's been a rough few years for science, to put it mildly.
In the beauty industry, a wave of startups and entrepreneurs touted natural and organic ingredients as the hallmarks of safety and purity, leaving chemists' lab-created molecules to be depreciated in the marketplace. Consumers were taught through brand messaging, promotional campaigns and social media blitzes that applying synthesized ingredients to their skin was fraught with danger.
The clean sweep has had many positives. It spurred a reckoning in the beauty industry that held brands accountable for the contents of their formulas, helped eliminate potentially hazardous ingredients like formaldehyde, and educated consumers to read labels and be critical about what's in their products.
Leilah Mundt, CEO and founder of beauty brand development and sales agency Crème Collective, says, "The push for clean resulted in exposing unethical business practices and sourcing harmful or just plain crappy, cheap ingredients. This came from angry women who wanted for there to be more transparency and had to go to the far end of the clean spectrum to slowly regain their trust in beauty brands."
The clean movement had the habit of pushing science to the background as brands concentrated largely on plant-based ingredients, often sacrificing efficacy in the name of simplicity. "Consumers were missing out for about a decade on some of the more incredible, researched and time-tested skincare ingredients out there," says Mundt. "The young renegades got 10 years older, myself included, and needed to look beyond simple kitchen formulas to add to their routine for results. While we don't want to add parabens, fillers, petroleum byproducts, hormone disruptors, cheap, irritating fragrance or dyes to our daily routine, we will take the glycolic, vitamin C and retinol for results."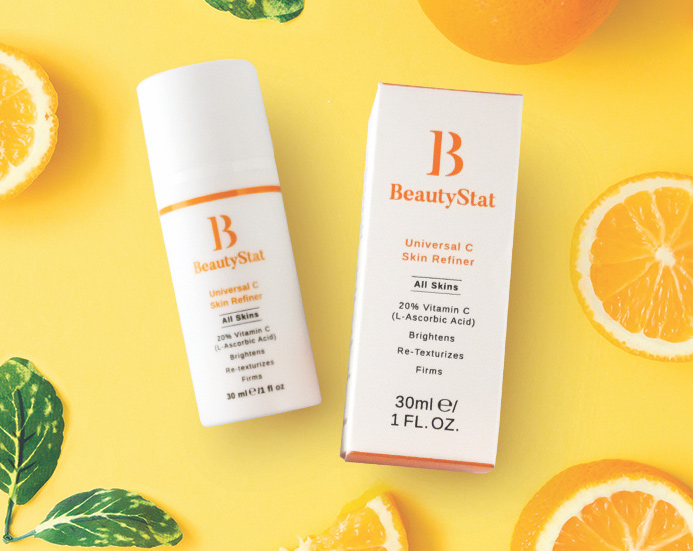 The need for more than merely coconut oil seems to have tipped the scales back in labs' direction, and science is moving swiftly back to being a top priority for consumers. "The emergence of the science-[centered] brands is a result of the fact that consumers want more than clean beauty,'" says Ron Robinson, a cosmetic chemist and founder of skincare brand Beautystat. "The clean trend focused on what the products do not contain rather than what they do. This might have temporarily satisfied consumers, but, at the end of the day, consumers want results."
Old and new brands such as skincare players Augustinus Bader, Bubble, U Beauty and Phyla are jumping on the revived interest in rigor and emphasizing "science-backed" products. The vague term like natural before it has no official definition or designation and, as aesthetician and cosmetic formulator Mary Schook points out, no government regulations. "With these smaller DTC brands, claims and products can go direct from the manufacturer to the consumer via social media and, unless a lot of attention is drawn to it, the FDA never seems to get to it," she explains. Deciphering scientific verbiage is infinitely trickier for consumers than, say, identifying the botanical origins of an essential oil blend, so the category can be exploited easily and quickly.
Schook notices the trend picking up steam as she's fielding reports of explosive increases in the sales of products from brands associated with doctors and science broadly. She says, "People automatically trust this 'science' cloaked as marketing because I believe they still think brands get pre-market clearance or that the FDA or FTC sees everything and would penalize companies if they were out of line with claims or their safety."
"We are entering a new era in beauty. People want results without all the junk."
The United States Food and Drug Administration isn't actively involved in policing beauty claims until an actual problem is called to its attention. Therefore, it's up to brands and retailers to do the work to legitimize products sold as science-backed by ensuring they're actually backed by science. According to experts, the best way to demonstrate scientific backing is with extensive clinical research netting transparent and understandable results. Unfortunately, for beauty companies that aren't Estée Lauder or a L'Oréal, extensive clinical research can be difficult.
The prices of independent clinical studies run the gamut from a couple thousand dollars to six-figure sums, depending on if a brand is testing a singular ingredient or an entire formulation. Robinson maintains that, if brands are going to play in the science-backed space, they should spend their money wisely and identify what's most important for them to validate for the consumer. "Clinical testing is expensive, but a brand that is committed to being science-backed would invest in this," he says. "And, even more, if the brand has patents, this even further shows the commitment to science that is proprietary. If science-backed [is important to your brand], then focus on your hero SKU, be it with clinical testing or consumer testing."
Mundt notes that the science-backed assertion doesn't necessarily require a brand to conduct its own clinical testing, although she suggests that's the superior option. "Clinical tests are sometimes done in a reputable doctor's office that has the tech to track results," she says. "But it can even mean the inclusion of ingredients that are well-researched and have studies published [on them]."
The key for brands seeking to be ethical is to be candid about the studies they're relying upon and clearly sharing the results of those studies. "Consumers are savvier than ever. They know ingredients, they are curious about percentages and sourcing, and they want to know how things work and whether any testing has been done," says Robinson. "If brands have the testing, they should communicate it on their website or printed directly on their packaging: 'In an independent clinical test, our product delivered X% improvement in XYZ claim in four weeks.' Or 'In a consumer study, over 95% of consumers saw XYZ.' It's that simple."
Mundt argues the brands that will stay relevant and elicit the most buzz are the ones that blend the best of safety and science. Larissa Jensen, VP and beauty industry advisor at market insights firm The NPD Group, dubs these brands "cleanical" and informed the publication Women's Wear Daily that they constituted 20% of prestige skincare sales in the U.S., an amount equaling $227 million in the year-to-date from August, and their sales have soared 49%. "They are growing astronomically," Jensen told WWD.
"We are entering a new era in beauty," says Mundt. "People want results without all the junk included, so they are going to look for percentages of improvement, before-and-after pictures, and scientific factoids that validate the products." The brands that deliver on those promises will rise to the top of the beauty geek heap.
KEY TAKEAWAYS
Beauty brands are increasingly claiming their products are science-backed, but the term is murky and has a high potential for exploitation as there are no official regulations that define it. 

It's up to brands and retailers to set the standards for products that are science-backed by following clinical testing guidelines to prove the efficacy of ingredients and formulations—and to communicate those to the consumer as clearly and concisely as possible.

Clinical testing is expensive, but beauty industry experts contend it's worth the investment in the long run to gain consumers' trust and solidify the scientific beauty category as legitimate.

Consumers might be focused on science, but that doesn't mean they've forgotten about clean beauty. They still expect their products to be safe and free of the ingredients they've come to identify as potentially harmful to their health.