Scotch Porter's Sales Rose 70% Last Year—And It Secured Funding To Boost Them More This Year
Calvin Quallis's men's grooming and skincare brand Scotch Porter thrived during the pandemic. "There are a lot of businesses that suffered and no longer exist due to the pandemic, but we've had the opposite effect, and we've done incredibly well," he says.
Scotch Porter's sales rose about 70% last year and are expected to jump around 125% this year. Quallis attributes the 2020 uptick to few factors, the first being stay-at-home orders. "Fewer folks were visiting barbershops, but they still needed to feel good and take care of themselves, so they created that home regimen," he says. "Part of that is shopping online and discovering new brands like ours."
In addition, Quallis posits Scotch Porter benefited from the call to support Black-owned businesses. A huge sales driver, though, was its presence in chains with locations that remained open as non-essential retailers closed their locations. Scotch Porter entered both Walmart and Target in March 2020. "The brand awareness that comes from that I think has been super helpful," he says. Scotch Porter's hair collection is available in roughly 1,900 Walmart stores, and its skincare and beard products are stocked in nearly 800 Target stores.
"With rapid growth comes the need for investment and resources," says Quallis. Scotch Porter raised what he describes as a small round of funding in 2018 and, in May of this year, closed a funding round led by Stage 1 Fund for an undisclosed amount. Scotch Porter joins a slew of other beauty brands backed by Stage 1 investment, including Hatch, Herbivore Botanicals, Ellis Brooklyn, Saie and Freck Beauty.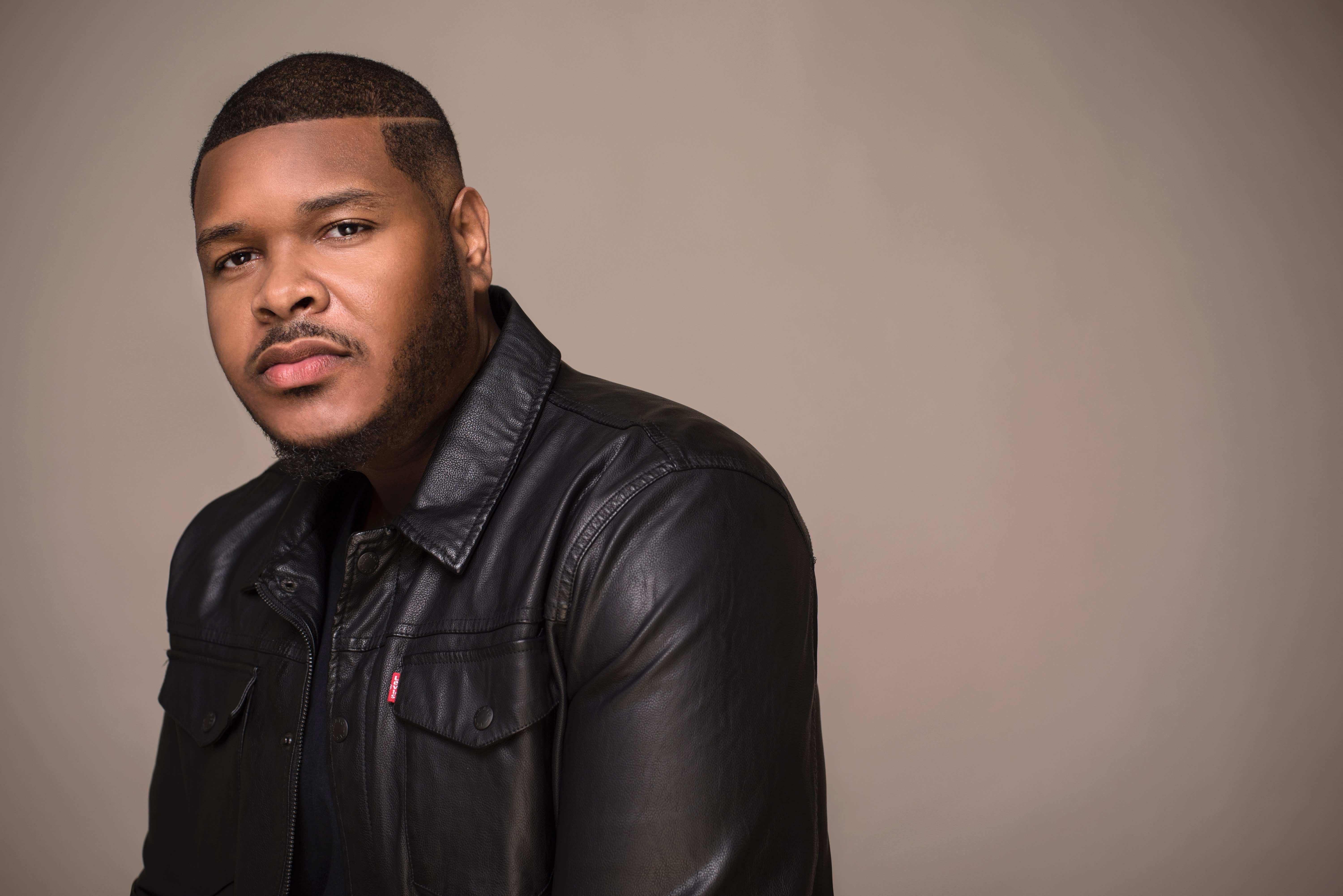 Quallis's plans for the funding are multipronged. He hopes it will support the brand's expansion by hiring more team members. Scotch Porter currently employs nine people in-house and has another 15 on a supplemental basis. A large portion of the raise will go toward Scotch Porter's mission to "help men feel better and arm them with the tools needed to live their best, most fulfilled lives" by giving back to the community through social impact work.
"Our customers, now more than ever, are looking inwards and also to companies like Scotch Porter to address crucial economic and social issues," says Quallis. "We can't empower folks to live their best lives,and show up as their best selves if we aren't helping to solve core issues that affect them daily." The five philanthropic pillars he is focusing on are service, recidivism, education, job training and entrepreneurship. Quallis says, "As a company where 95% of our employees are BIPOC, these issues are very personal to us as they impact our colleagues, friends, family, and neighbors."
Scotch Porter augmented its product lineup of primarily hair and skincare products earlier this year with the Beard, Hair, Skin & Immune Support Superfood Supplement ($12.99). Ingredients like biotin, horsetail extract, and Irish moss powder are in the product. Quallis's personal wellness journey served as an impetus for the  launch, and he wanted to provide his customers who might not prioritize their health in the same way with their own solution. The ingredients in the supplement are similar to what he puts in his morning shake.
Along with performing his own research, Quallis tapped an expert to create the formula that took almost two years to perfect. He says, "We over-index with selling to men of color, and I'm very aware that many of us don't visit the doctor as we should, so we felt like if there was an opportunity to provide something that would help our consumer during such a tough time through a wellness supplement, then we should launch it."
"We can't empower folks to live their best lives and show up as their best selves if we aren't helping to solve core issues that affect them daily."
The brand ships to 91 countries via its direct-to-consumer channel, which makes up 45% of the business. Wholesale makes up 45% of its sales, and Amazon accounts for the remaining 10%. Quallis anticipates Scotch Porter to "see much more retail in our future," noting that most personal care sales happen at retail.
"There's more flexibility when it comes to DTC and, when it comes to product development and launches, we have the ability to have constant communication with our online customers about what they're looking for, how we improve, and take those learnings to really optimize areas of the business and very quickly put together, like, limited-edition drops without having inventory commitments," he says. "Retail is very different. We don't have the same direct connection or data on the customer in the aisle, so you have to feel really confident about each product that you're launching and really have the ability to invest in the inventory to support the success."
He continues, "Another thing that that I've come to notice is, with DTC, we're paid before an order ships while retail can be like 60 to 90 days. So, the cash cycle is a lot longer, especially as wholesale becomes a large part of our business." Based on his retail learnings so far, Quallis says Scotch Porter has invested in on-hand inventory and recently brought on employees experienced in retail to manage and build the brand's wholesale partnerships.
Scotch Porter remains a product-centered brand, but what really excites Quallis when he gets up in the morning is the chance to educate his customers about internal and external wellness. "We are not just in the men's grooming business, but we're helping people to feel better about themselves," he says. "It's such a strong mission that we're super passionate about."