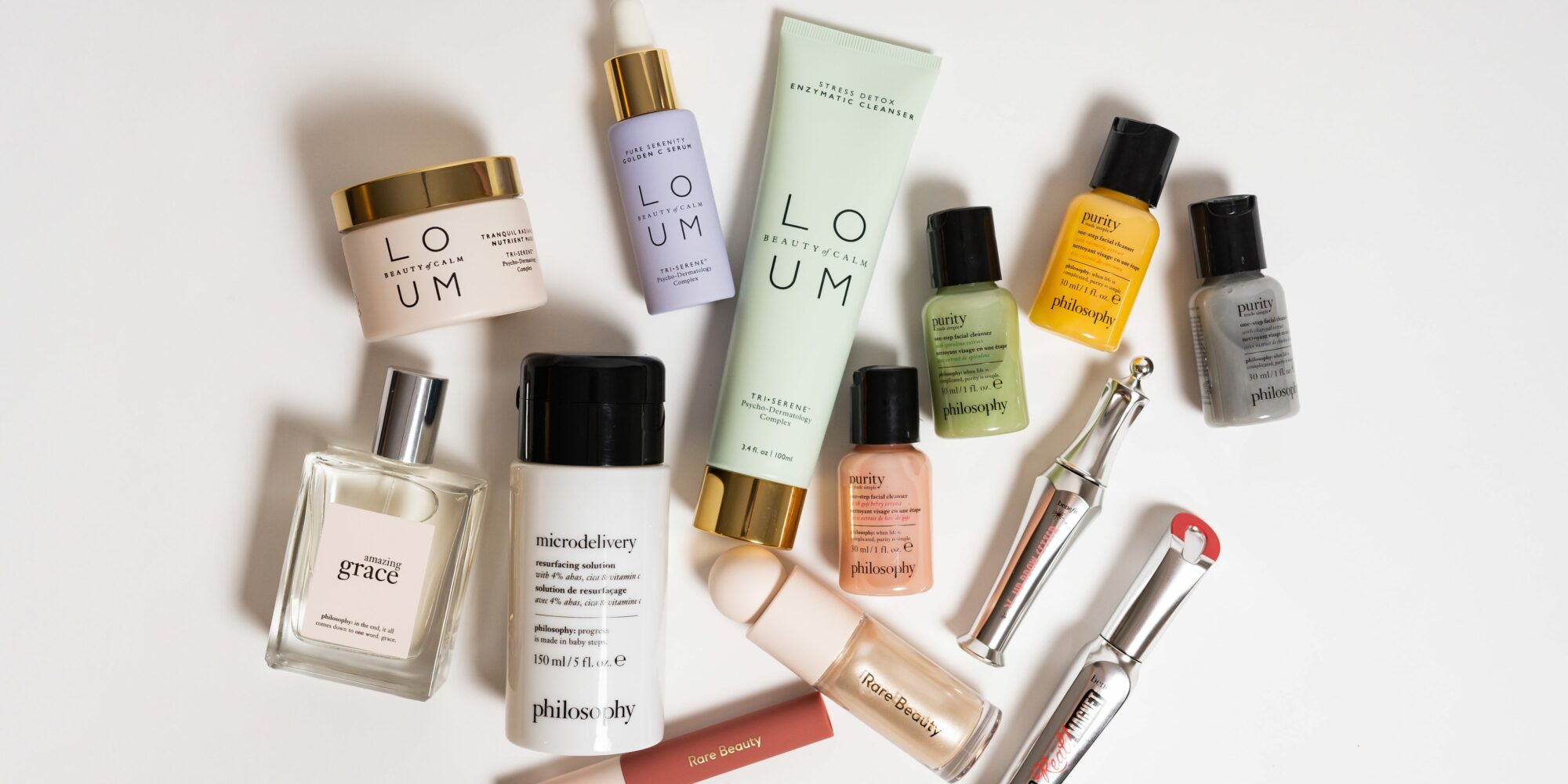 Selena Gomez's Rare Beauty, Loum Beauty, Philosophy And Benefit Cosmetics Team Up To Break Mental Health Taboos
Rare Beauty, Loum Beauty, Philosophy And Benefit Cosmetics have reunited for the second round of #BeautyCares, an campaign in partnership with the nonprofit National Alliance On Mental Illness committed to ending mental health taboos.
The campaign debuted this year on May 20, Mental Health Action Day, and is returning to mark Mental Illness Awareness Week, which runs today through Saturday, and World Mental Health Day on Sunday. For the second go-round of #BeautyCares, the number of brands has been reduced from 14 to four, but the influencer reach has been expanded. The four brands involved are partnering with around 100 influencers to spread the word about the importance of mental health, and drive donations to NAMI, Philosophy Hope & Grace Initiative and Rare Impact Fund, the fund aligned with Rare Beauty that aims to raise $100 million for mental health resources over a 10-year period.
"NAMI is thrilled to continue to collaborate with our beauty industry partners to prioritize mental health by moving from awareness to action," says Katrina Gay, interim chief development officer at NAMI. "We value partners who share our values of hope, inclusion, empowerment, compassion and fairness. We are delighted to embrace brands in the beauty industry that value authenticity and beauty inside and out, whole self wellness and mental health. We can work together to help create a community where no one feels alone in their struggle."
As part of the #BeautyCares campaign running throughout Mental Illness Awareness Week and World Mental Health Day, influencers will be performing mental health check-ins and spearheading so-called "Beyond the Bathroom Door" discussions to encourage honesty about mental health struggles. The mental health check-ins trigger donations and are meant to be distributed on social media to emphasize that, while social media posts may make people's lives appear perfect, there's often much more going on behind the screen.
"We really want this to start a tidal wave of people opening up more on social about how they are feeling," says Kat Bryce, co-founder and global brand VP at Loum Beauty. She adds, "How could we take the original momentum from May, and make it bigger, wider and deepen the conversation? What we decided to do was go as wide as possible among the influencer community to have conversations about mental health and breaking the stigma around it."
Loum is a member of a growing group of beauty brands addressing mental health as mental health issues are increasing, especially during the pandemic. According to research commissioned by Loum, 70% of American women aged 18 to 55 years old report their mental health has suffered amid the global health crisis. The research also shows one in five adults in the United States experience mental health conditions annually and less than half receive treatment for those conditions.
"We really want this to start a tidal wave of people opening up more on social about how they are feeling."
Along with its participation in #BeautyCares, Loum has collaborated with Beth Evans, an illustrator who's been forthright about her battles with depression, anxiety and self-doubt, on limited-edition packaging for the product Tranquil Radiance Nutrient Mask. The mask, along with Loum's entire product range, is designed to tackle the effects of stress hormones on the skin. Proceeds from sales of the product with limited-edition packaging will be entirely dedicated to supporting NAMI.
Although the beauty industry's historic perpetuation of restrictive beauty standards has been problematic for mental health, Bryce suggests the modern beauty industry has been making strides in the other direction. "If you look at the themes coming through the industry, from inclusivity to feeling the best that you can, all those are really positive things that feed into mental health," she says. "We are an industry that has such an opportunity to do good in mental health in a way that many other industries don't."
In particular, Bryce underscores that the beauty industry's focus on self-care can lead to favorable mental health outcomes. She mentions that, in Loum's research, women mention self-care as the no. 1 practice they can depend on to boost their mental health. Bryce emphasizes, "Self-care is an amazingly powerful thing for mental health."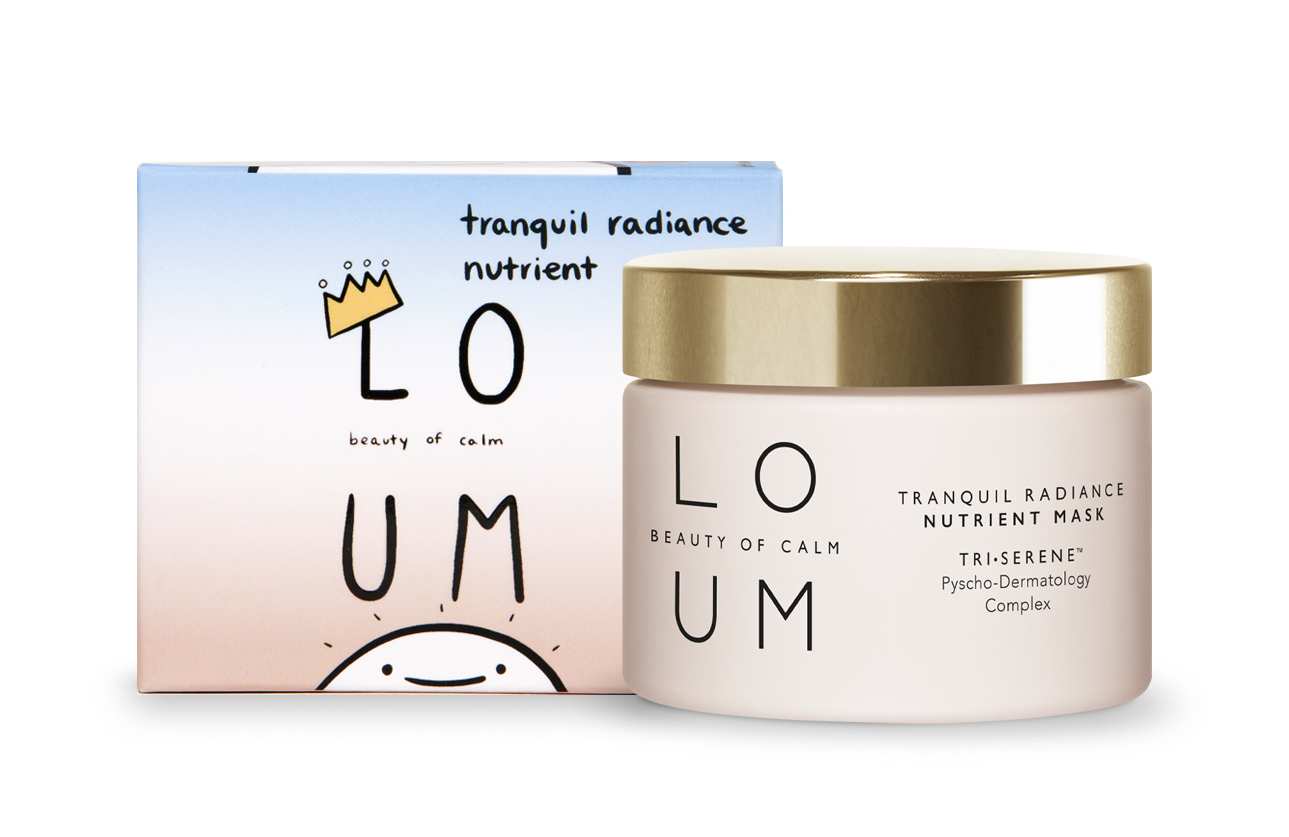 Bryce notes beauty brands' mental health endeavors resonate with consumers. On its website, Loum offers customers the option to donate to NAMI with their purchases, and Bryce divulges 60% of customers opt to donate. "This is something that our consumers really believe in," she says. "The believe in the power of the brand to do good in this space. It has shown us that doing good is good for business."
Loum has taken its mental health message to heart by paying attention internally to the mental health of its employees. It has leaned on NAMI for guidance with creating a culture that appreciates mental health. "We talk a lot with the team about meaningful balance, taking mental health days, being able to share candidly if you need help and arranging for help if people need help," says Bryce. "Actually, you see that, when brands partner with NAMI, very often they come for company-wide mental health expertise and, for us, that's been super powerful."
The #BeautyCares campaign isn't stopping at round two. Bryce has already begun thinking about its third iteration. She anticipates the slate of brands will be larger next time. Bryce says, "With #BeautyCares, it's about turning it into a movement. It's not about individual events."