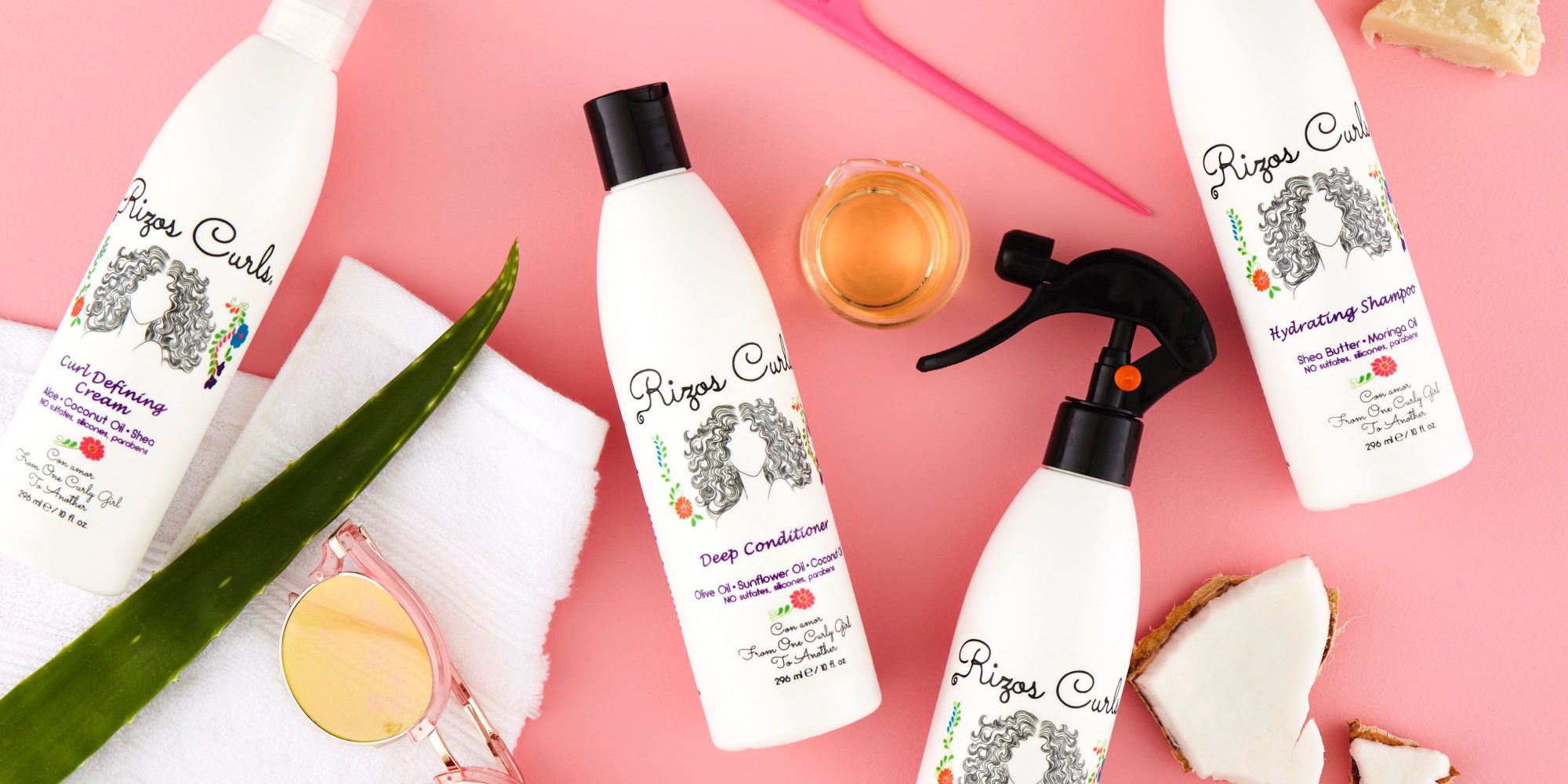 Self-Funded, Latina-Owned Haircare Brand Rizos Curls Hits Target Shelves
"Every time I went to Target with my family, I would make them go to the section with curly hair products, and I would always say, 'I'm going to be there some day,'" recounts Julissa Prado, founder and CEO of Rizos Curls. "When I was 20 and founder bios first went into Target, I remember taking a picture there of a stick figure I drew of myself with my name on it, and I was like, 'That's going to be me.'"
A decade later, Prado's brand is rolling out to nearly 145 Target stores with five stockkeeping units priced from $14.99 to $21.99: Hydrating Shampoo, Deep Conditioner, Curl Defining Cream, Refresh & Detangle Spray and Rizos Reinas Trio Travel Kit. Rizos Curls' arrival at Target is part of a broader push by the chain to increase its textured hair product assortment. It recently brought in TPH, a collaboration between actress Taraji P. Henson and Maesa, and Emerge Hair Care, a new line from Unilever and Sundial Brands.
"Target is a retailer that I've respected, and I like what they are doing with our community. I like the fact that they are the industry leader in putting the curly hair consumer on the map. They were always my No. 1 for retail," says Prado. "What it means for the brand is that it's going to be more accessible to our consumers. Our consumers have been asking to have products more accessible to be able to shop them right away. I know they are going to be so excited. More than anything, it's our first step toward really becoming mainstream."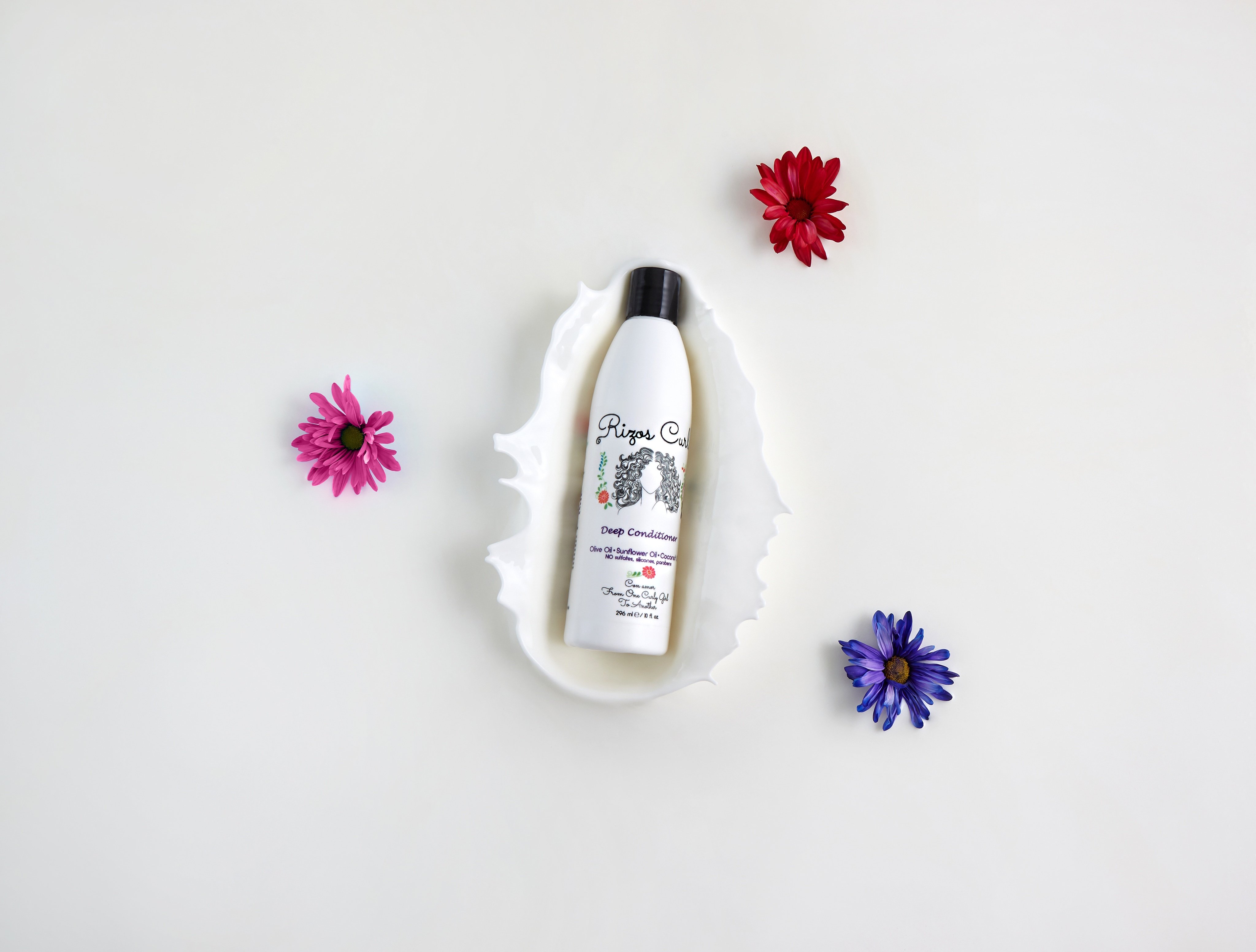 Growing up in Pacoima and the Mid-City area of Los Angeles, Prado was surrounded by Latinas with treated hair. At 8 years old, Prado's cousin initiated her into the straight-hair group by prepping her for a quinceañera by placing her head on an ironing board and ironing out her curls. "We made do with what we had, which was a clothes ironing board," she says, "After that, I got so many compliments, and I became obsessed with straight hair."
Prado's obsession with straight hair faded as she matured and, by high school, she wanted to wear her hair curly. Disappointed by products on the market for her spirally hair, she started whipping up natural haircare remedies based on a knowledge of plants passed down from her grandmother Guadalupe Mendoza, who was an herbal medicine doctor in her native Jaripo, a small town in the Mexican state Michoacán. Prado would formulate hair masks from aloe vera, and hair spray and scalp cleanser from lemon. She was nicknamed Lemon Girl by her classmates for using lemon as a quick haircare fix.
"If something happening is affecting my customers, I want to be able to speak out, support the people and do what's right."
"I would carry around my concoctions in Ziploc bags. Girls that I would call Undercover Curlies would whisper to me and say, "My hair is actually curly. How do you get your hair like that?' I would teach them how to do their hair, and I legit made so many friends," says Prado. "When these girls would see their natural hair, it was such a powerful moment. They finally liked what they saw and accepted themselves."
Outside of school hours, Prado worked at her father Antonio's North Hollywood restaurant La Maria and set aside her waitress earnings to develop a brand. She eventually saved $50,000 to put toward Rizos Curls, and her brother Tony agreed to go into business with her. "My brother was always the smartest person in the world to me," says Prado. "I went to him with the idea and, once he said, 'It's a good idea,' I said, 'Oh my God, we have to do it.'" Her brother isn't the sole family member involved. Prado's cousins have served as Rizos Curls' models, and her cousin Vanessa handles its graphics, including the curly-haired woman on its packaging. The brand's early headquarters was in Prado's uncle Juan's garage. Today, the headquarters neighbors La Maria.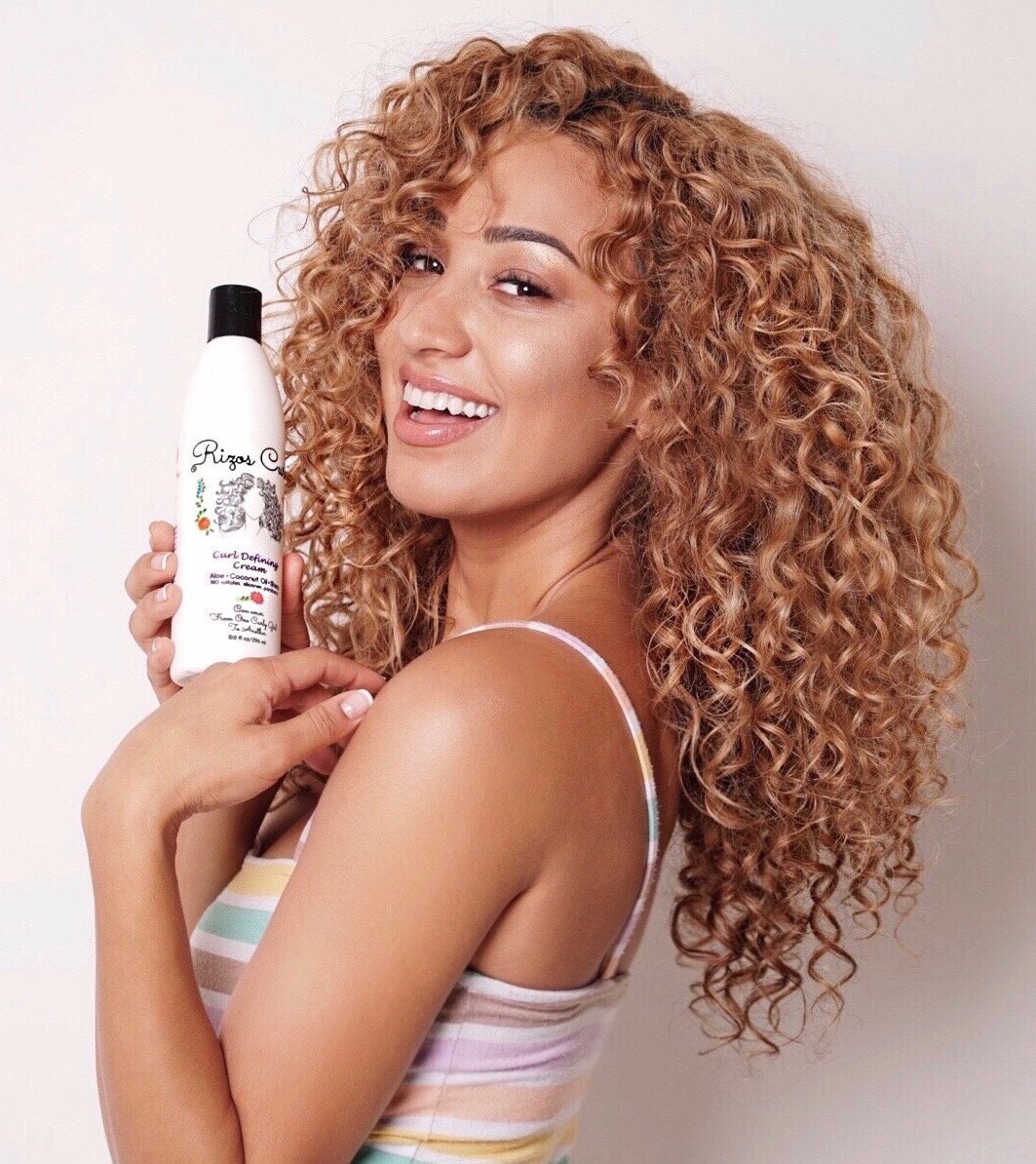 In October 2017, Rizos Curls went live online with Hydrating Shampoo, Deep Conditioner and Curl Defining Cream before later adding Refresh & Detangle Spray and a diffuser. Rizos translates to "curls" in Spanish. Curl Defining Cream and Refresh & Detangle Spray are the brand's bestsellers. Its products are free of parabens, sulfates and silicones, and contain natural ingredients like aloe vera, shea butter, and coconut, sunflower and olive oils. A gel is the next product due to be released, and masks are in the pipeline. Prado plans for Rizos Curls to ultimately offer a complete haircare arsenal that will address any concern a curly-haired consumer might have.
Prior to her brand, she says, "With the curl products that were out there, they provided moisture or hold. Some of them would provide beachy waves that didn't stay or they would make my hair really stiff, and I needed moisture." Prado continues, "What people don't understand about the Latina consumer is that most of us need something that isn't just going to moisturize or hold, but take whatever the texture is and enhance or define it. Because, after all those years of damage, your curls aren't curling the same. I needed something that was going to take my texture from a [frizz-prone] 2C to a [springy-curled] 3A, and that's what my product did differently."
"I'm this little Latina girl from the hood, and this is better than anything I could have imagined."
The women Prado helped over the years quickly snapped up Rizos Curls' products. The day it launched, the brand received 70 orders—and its orders have persistently mounted since. In less than two years, it reached over $1 million in sales. Rizos Curls has been profitable from the beginning. "The whole idea of the big companies that compromise profit for marketing and brand awareness, I'm like, 'What are you trying to build?' That doesn't fly with how I was raised," says Prado. "I need to build something that can stand on its own. I'm never going compromise profit for brand awareness." She points out scrappy Rizos Curls keeps its marketing cost-effective by being creative. For mailers and social media posts to promote its Target rollout, the brand spent $39.99 on glamour shots at Tom's 1 Hour Photo, a rare remaining one-hour photo place in LA.
While it might be appealing to a lot of brands to secure external investment to supercharge marketing and sales, Prado enjoys the freedom self-funding affords Rizos Curls. "I feel that's the only way to be able to stand for something and truly give back to your community. If something happening is affecting my customers, I want to be able to speak out, support the people and do what's right," she says. "More than that, it gives me the power to be picky. It allows me not to care about margins as much and be able to choose what's best for the business, not necessarily what's going to make the most money. I'm a passionate person. I lead with my heart. I know I need to have a profitable business, but what's the most important to me is to do what's right for me, the company and the community." Rizos Curls has hosted immigration lawyers at its office to inform undocumented people about their rights.
Target marks Rizos Curls' major retail debut, although it's been stocked by a handful of beauty supply stores. The brand also ships to 50-plus countries and has distributors in more than 20 of them, according to Prado. Domestically, her goal is to spread Rizos Curls across Target's store network and enter other sizable retailers. Internationally, she aspires to elevate her brand's presence, particularly in Latin America, South America and the Caribbean. Currently, Rizos Curls' top markets are Puerto Rico, Los Angeles, Miami and New York.
Prado says she has ambitions for Rizos Curls to become among the "largest, most accessible haircare brands in the world." At this moment, however, she's pretty happy about its Target availability. "I'm this little Latina girl from the hood, and this is better than anything I could have imagined," she says. "To get to this country, my dad crawled through the sewer with rats, and his first job was picking oranges in Florida. My mom doesn't even know English. From where I come from, this doesn't happen. We have already surpassed our wildest dreams, but, now that we are here, I can't turn back. I want to be big. I want to be mainstream."