Self-Heating Mask Brand Popmask Set To Pop Into CVS And Target Stores
Louisa Booth's entrepreneurial ventures are really popping.
The former investment banker behind hair tie line Popband, self-heating mask specialist Popmask and forthcoming hand sanitizer brand Popfresh is making major retail moves amid the pandemic. Following its launch on QVC three months ago, Popmask is currently rolling out to checkout areas at 4,440 CVS locations nationwide before entering 1,400 Target doors in July, when Popfresh is slated to arrive at Anthropologie, Kohl's and Macy's.
"There are so many products out there that people stop noticing them, but we stand out from the crowd. In a sea of wet masks, we are something different," says Booth. "Customers now want more from their products. They don't just want them to do one thing, and our masks are helpful in so many ways."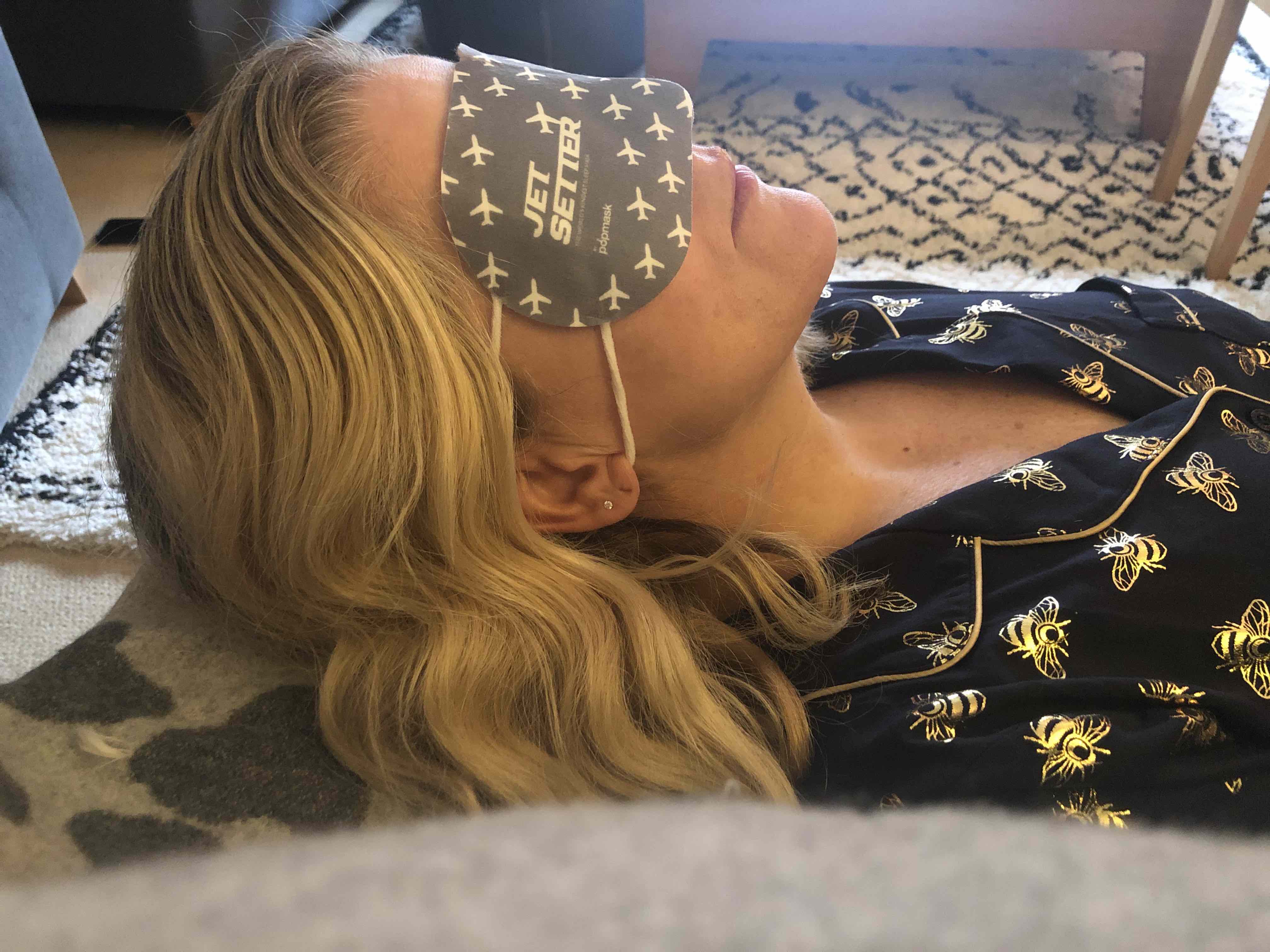 After struggling to find hair ties that didn't ruin her two daughters' thick hair, Booth developed Popband's soft and stretchy ponytail holders with about $1,000. While she was still working full time in finance, Popband caught a big break six years ago from Topshop picking it up. Then, the brand spread to Le Bon Marché and Harvey Nichols. Three years ago, Popband made its United States debut at Ulta Beauty, which put the brand across the chain. Today, Popband is available in roughly 1,200 retail stores, including at CVS, Macy's, Douglas and Printemps.
The idea for Popmask came to Booth as she was traveling for Popband. Frequently on planes from London, where she's based, to the U.S. and back, she became interested in a product that could assist her sleep and sooth her dry eyes during flights. Booth remembered face steam contraptions she'd encountered living in Japan three decades ago. They were cumbersome and not that cute, but she figured she could update their functionality and aesthetics for contemporary consumers.
"In a sea of wet masks, we are something different."
"I wanted to design something that was Instagram-friendly and looked cool so women wouldn't mind wearing it in public," says Booth. "It's very simple technically. Once you open the pouch, the all-natural minerals in the mask react with the air to create steam, and that steam helps with circulation and de-puffs the face."
Although the product can be applied elsewhere, Booth started Popmask in March last year with a mask for the eyes to place it squarely in the beauty category. She made it a separate brand from Popband because she reasoned retailers wouldn't merchandise eye masks and hair ties together. Popmask has plenty of beauty benefits—it diminishes fine lines and wrinkles by plumping the eye region, for example—but Booth has discovered people rely on it for other reasons, too. They use it for hangover, cramp, headache, sinus pain and stress relief.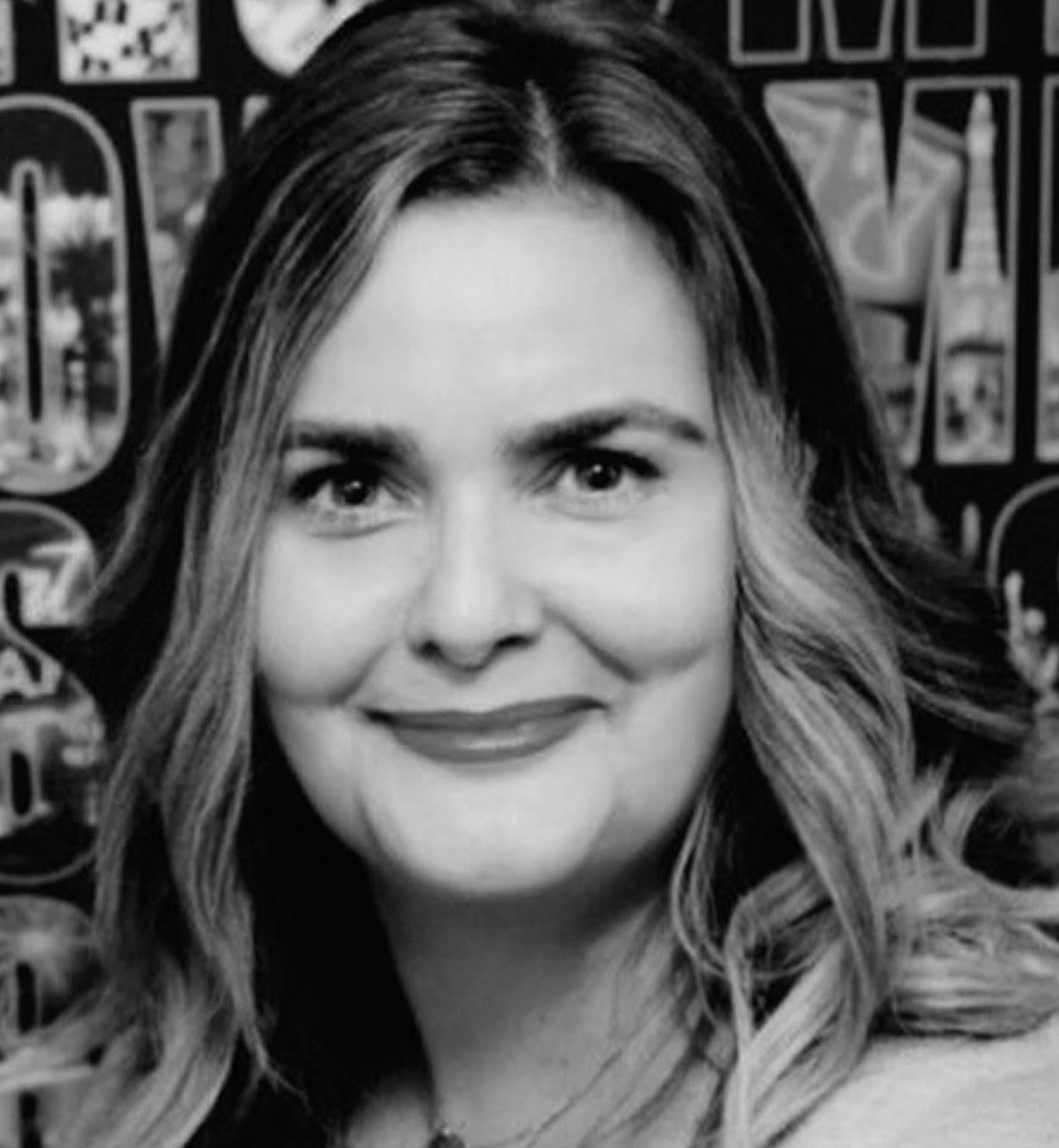 "It can stay warm for up to an hour, but we say 20 minutes. People often need to take 20 minutes for themselves to switch off their tablets, phones and computers, and just relax," says Booth. "It's great something that solved a problem for me ended up solving a lot of different problems people have."
Almost immediately, Popmask attracted retail attention. Last year, it hit Free People, Macy's, Planet Beauty and Dillard's. The brand's eye mask is priced at $5 individually and $20 for a five pack. Popmask began with an unscented Starry Eyes version decorated with a star print. Its selection has since increased with a Jet Setter option featuring a plane print and jasmine essence. Next up is a rose-scented Sleepover version with a cloud pattern. Popband has enlarged its assortment with brushes, shoe laces, bags and headbands.
"I wanted to design something that was Instagram-friendly and looked cool so women wouldn't mind wearing it in public."
Popmask can extend into an array of products tapping its steam technology. "The heated category didn't exist in the beauty and wellness world for the face and eyes. We really want to make sure we establish ourselves as a leader and innovator in that category," says Booth. "With Popband, there's been copycats all over the place. I'm sure that's going to happen with this, but we need to make sure we're the best in what we do, and have great relationships with our suppliers and retailers. That's really at the forefront of our minds at all times."
This year, Booth envisions her brands' retail reach surpassing 8,000 doors and their revenues topping $6 million. Four years ago, Popband received funding from Amersham Investment Management to support international expansion. Popfresh is providing a new growth opportunity. The brand will sell pouches with 25 hand-sanitizing wipes in watermelon and peppermint varieties for $12. The biodegradable and vegan wipes contain vitamin E and aloe vera, and are housed in recyclable packaging. Booth believes they'll ease the substantial anxiety people will have about germs on surfaces as they emerge from their quarantine cocoons. "Looking at the market, all I could see was alcohol-based hand sanitizer or harsh wipes," she says. "I wanted a product that was kind to me, my skin as well as the planet, so I decided to create that product."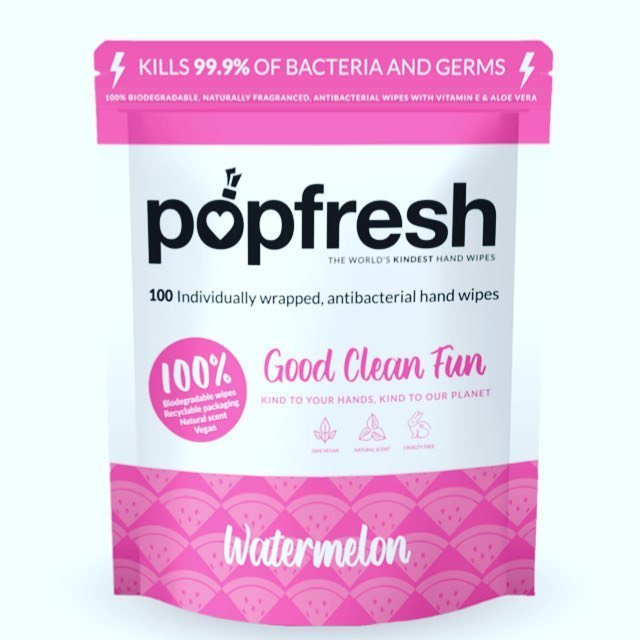 Prior to the pandemic, Booth operated her brands extremely leanly, and she hasn't shifted course. "I run this business as though we have no income. I've never changed how I run it. When we do trade shows, my husband, my kids and I build the stands ourselves, and we bring everything from the U.K. in our luggage. I try to keep our business as profitable as possible," she says. "I still don't fly business class unless I get upgraded." No wonder she invented Popmask to enable her to fly in comfort.