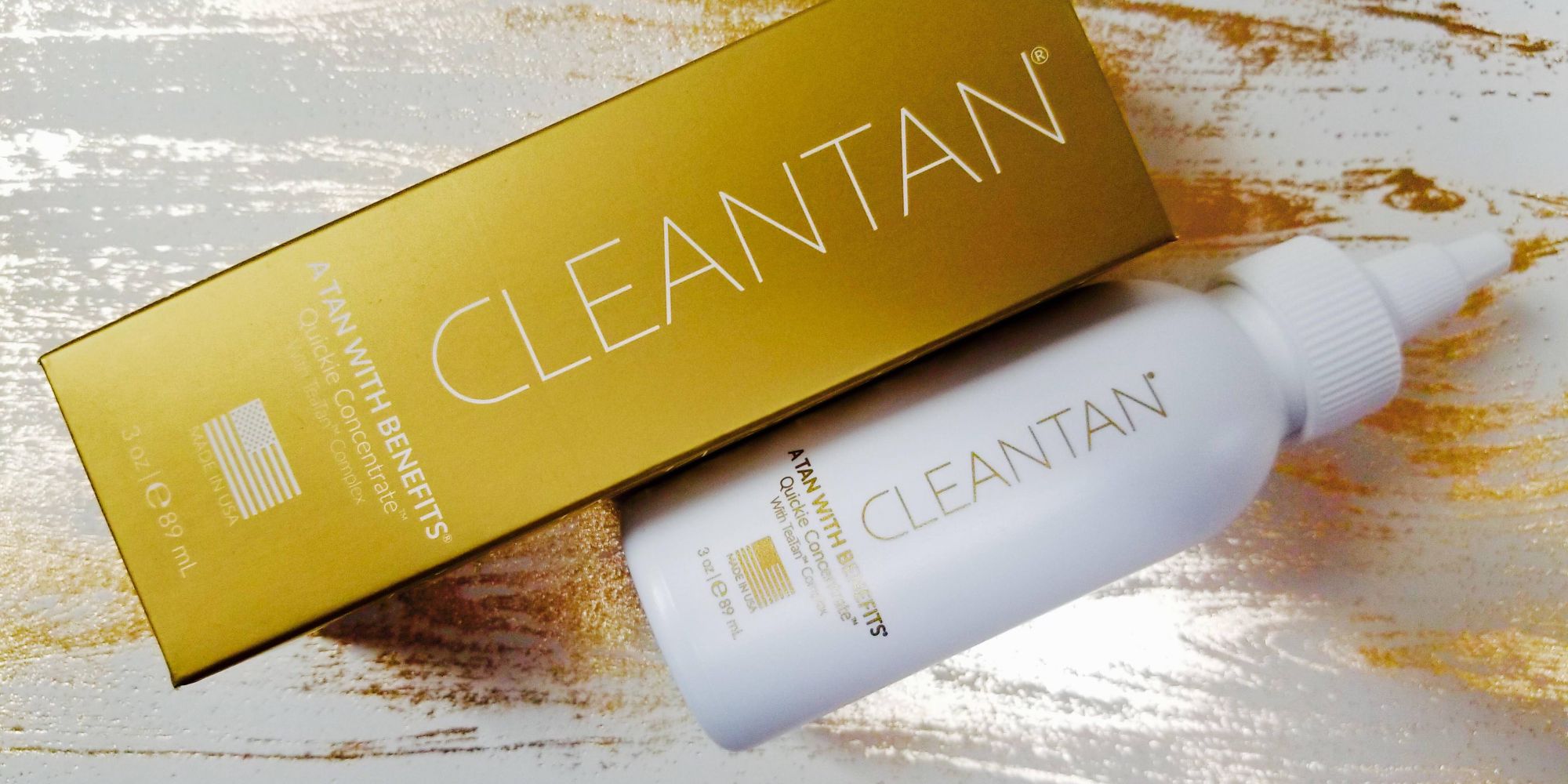 Self-Tanning Brand CleanTan Gives A Whole New Meaning To Tea Time
Tina Rowhanian loves the sun-kissed look.
"I'm just a beach bum, I really am. I was born and raised in Hermosa Beach. Obviously, I was all about bikinis and tans. Now, I live in Boise, so I'm a lake bum," laughs a jovial Rowhanian, owner of Naked Skin Esthetics & Tan and co-founder of CleanTan by CleanLabs. "When I became an aesthetician, I was like, 'Holy cow, my skin is so damaged.' I wanted to self-tan, but the products were subpar. I know that because I'm obsessed with everything about tanning."
Rowhanian's obsession led to the crazy notion of making a plant-based self-tanner. She contacted her friend Julie Pefferman, cosmetic formulator at The Lab & Co., a San Diego beauty manufacturer focused on natural products, about her pie-in-the-sky concept. Pefferman had developed other beauty brands, notably butt acne specialist Green Heart Labs and post-exercise coffee scrub purveyor FitMud, and Rowhanian thought she'd be up for the challenge of executing it.
"When she was tasked with this, she was mortified. Sunless tanners are probably one of the dirtiest products on the market," says Rowhanian. "It took 27 formulations before we nailed it. It's the only dye-free, fragrance-free tanner in the world that we know of. Fragrance free is unheard of because everybody has to cover up the smell that self-tanners usually have."
CleanTan, the brand that resulted from Pefferman bringing Rowhanian's concept to life, centers on one product: A Tan With Benefits Quickie Concentrate, which is priced at $39.99 for a 3-oz. bottle. Rowhanian describes the concentrate as a "high-end antioxidant serum that happens to tan the heck out of you." It's designed to be mixed with lotion and then smoothed on the skin to give users a bronzed glow six to eight hours after application.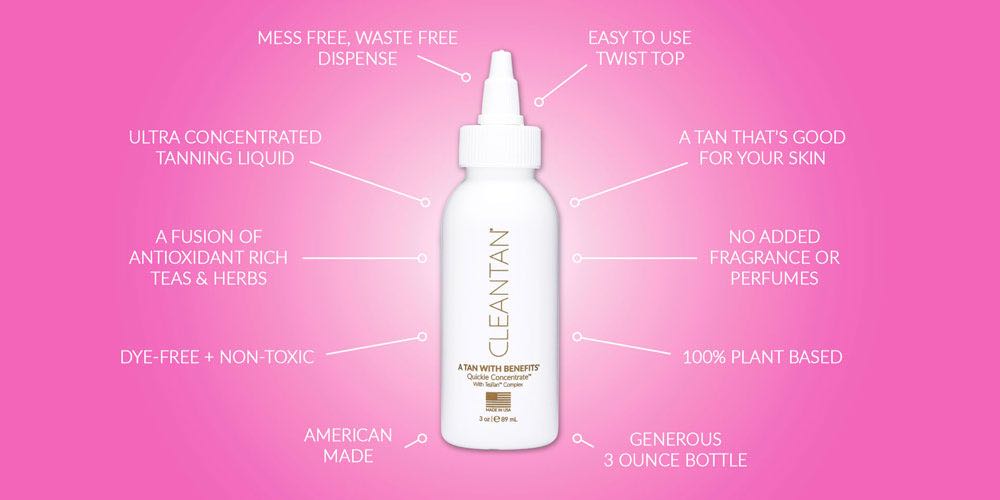 CleanTan A Tan With Benefits Quickie Concentrate is fueled by a blend of five teas – roobois, matcha, green, black and white – and the natural pigments beet root, blue green algae, caramel, cocoa powder and an EcoCert variety of DHA or dihydroxyacetone, a mainstay of tanning solutions. The formula also contains gotu kola, erythrulose and cardamom seed oil for, respectively, circulation boosting, hydration and antiseptic properties. It's vegan, and there are no synthetic dyes such as Red No. 5 and Blue No. 7.
Rowhanian and Pefferman worked hard to not conceal the smell of the ingredients while having the formula's odor be palatable. Rowhanian describes the unpleasant smell that often characterizes sunless tanners as "burnt biscuit" and insists CleanTan avoids the burnt biscuit stench. Instead, she notes A Tan With Benefits Quickie Concentrate has a chai tea aroma.
"It smells like what it is," remarks Rowhanian. "One of my inspirations is Drunk Elephant. I was inspired by the founder [Tiffany Masterson] saying people need to get used to what real ingredients smell like. I could not agree more. Everybody is trying to mask yucky ingredients." Elaborating about the smell of CleanTan's product, she says early testers weren't "offended, but nobody loved it either. I'm OK with that because it's the wave of the future. I hate fragrance because fragrance is full of phthalates."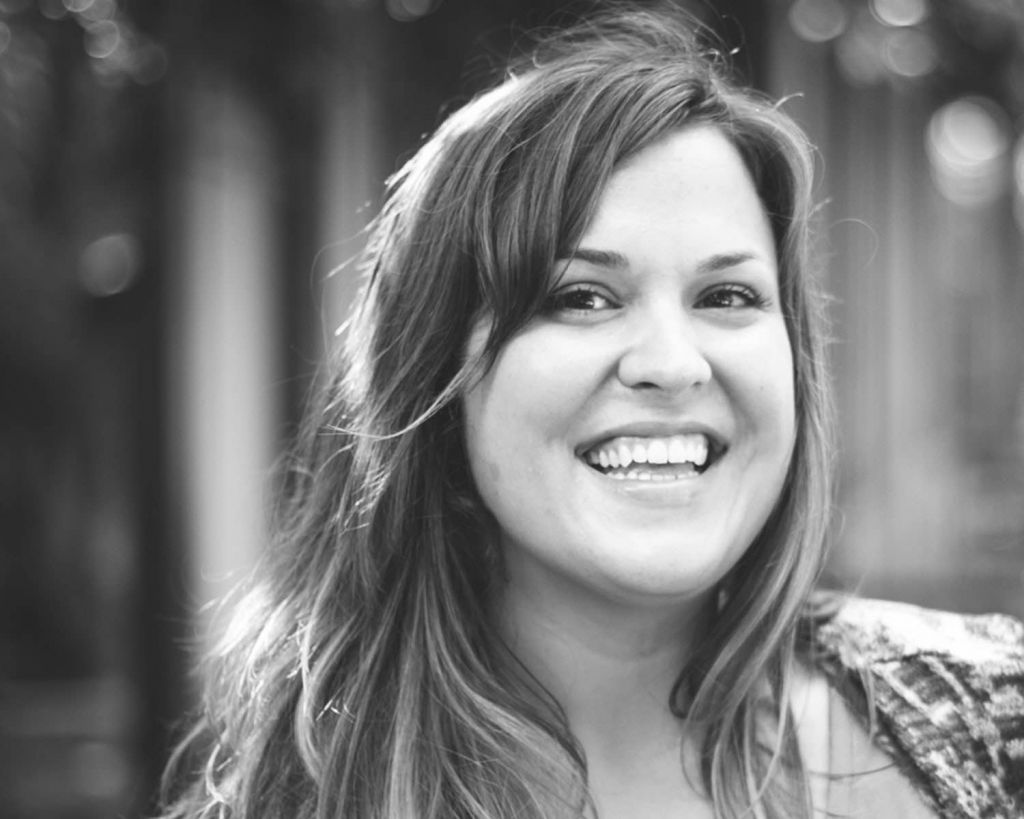 Some of CleanTan's first adopters are natural beauty aficionados, a class of customers that largely hadn't embraced self-tanners before. "I'm kind of surprised that people who have never tanned in their lives want to buy the product. They say it's because it is clean," says Rowhanian. "That's why we named it CleanTan because we want people to know instantly what it's about."
Moms-to-be are another unexpected customer segment for the brand. "I've gotten a lot of people reaching out to me who just learned they are pregnant. They want to be tan, and they feel like our product is the only product that's going to be healthy and safe," explains Rowhanian. In general, she adds millennials and baby boomers coveting healthy alternatives to sun exposure are discovering CleanTan.
To start the brand, Rowhanian and Pefferman each invested $15,000. By the end of 2018, Rowhanian's goal is for CleanTan to hit $210,000 in revenues. Ideally, she sees the brand on QVC and in upscale retailers the likes of Nordstrom and Sephora. At the moment, Rowhanian is evaluating distribution opportunities, including subscription boxes, that come her way. She wonders, "What is going to be the best to match our brand to the right consumer?"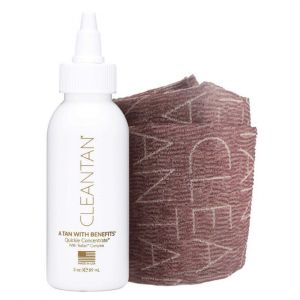 Beyond the self-tanning product, Rowhanian and Pefferman envision CleanLabs branching out in several directions. An eco-friendly lubricant, for example, is on the docket. "We have a lot of things we could launch. Our mission is to promote clean and sustainable living. Our manufacturing processes are sustainable, and we don't create harmful byproducts," says Rowhanian. "We have 10 or 20 viable ideas, but we are focused on CleanTan now."