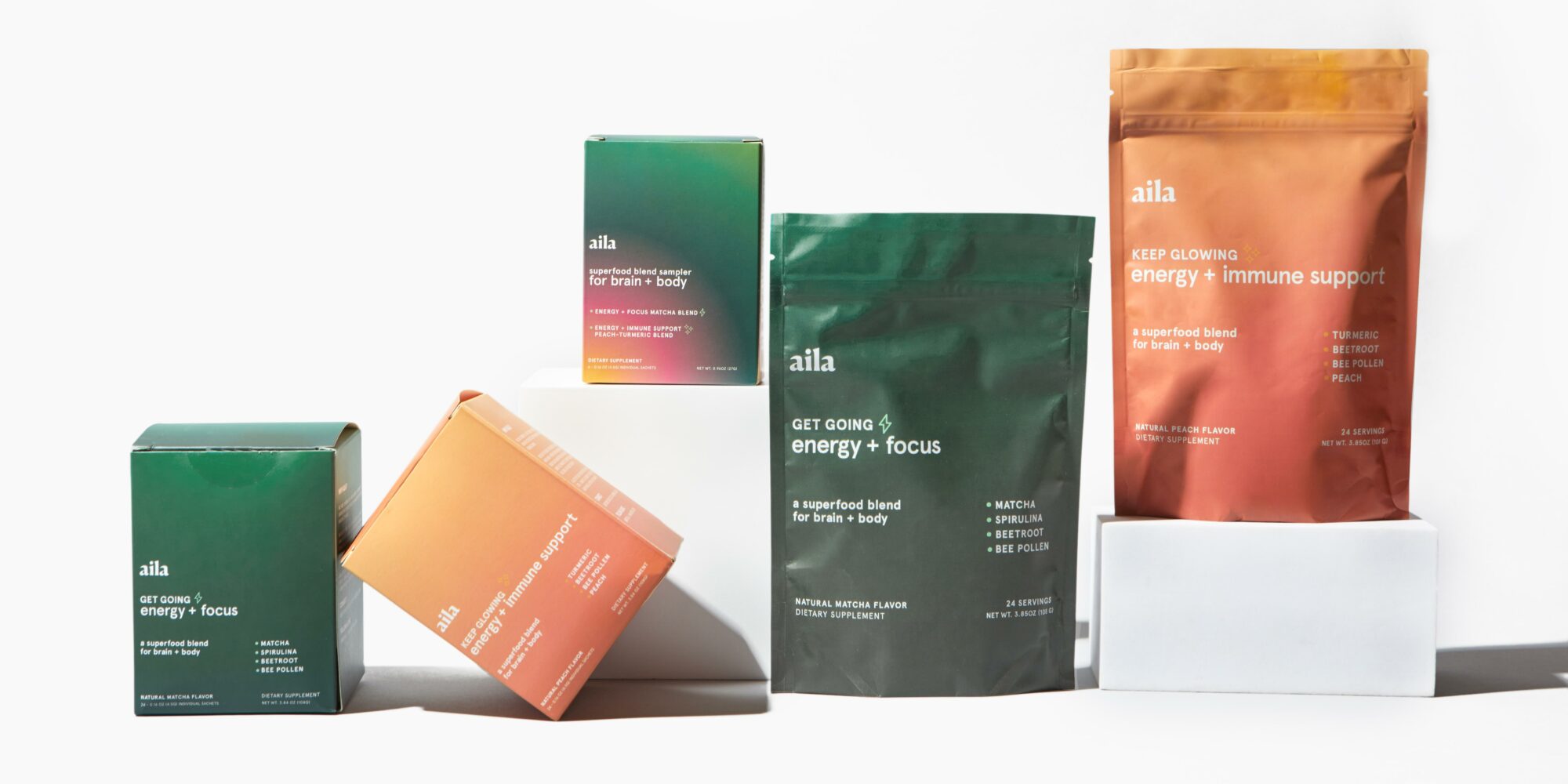 To Sell Her Brand, Aila Founder Katie Moloney Stepped Far Outside Her Comfort Zone
Late last year, Katie Moloney, founder of natural pre-workout supplement brand Aila and a former trainer who'd held sales and marketing roles in sports media, made a decision she initially had trouble admitting to herself, let alone anyone else. She would try to sell her business, the brand she'd dedicated countless hours to over four years after developing it for a personal reason: Chugging crap before exercising for health reasons simply didn't seem sensible to her.
"As founders, I guess we feel like we have to put on a certain reality. At first, when I thought of the idea, I was afraid that wanting to sell was going to come off as a weakness or I wasn't doing something right," says Moloney. "I took it very personally, and that caused me to take a little bit longer to go out and say I'm looking for a strategic partner to continue Aila's legacy."
Dipping her toes into seeking a sale, Moloney began to have high-level conversations with fellow founders and investors about the difficult funding environment. Eventually, she laid out the rationale for her desire to sell and the opportunity Aila provided a potential buyer. While Aila had received capital from angels and the accelerator Jumpstart Foundry, it wasn't enough to accelerate the brand in a crowded industry facing heightened customer acquisition costs, and Moloney didn't foresee the funding circumstances shifting.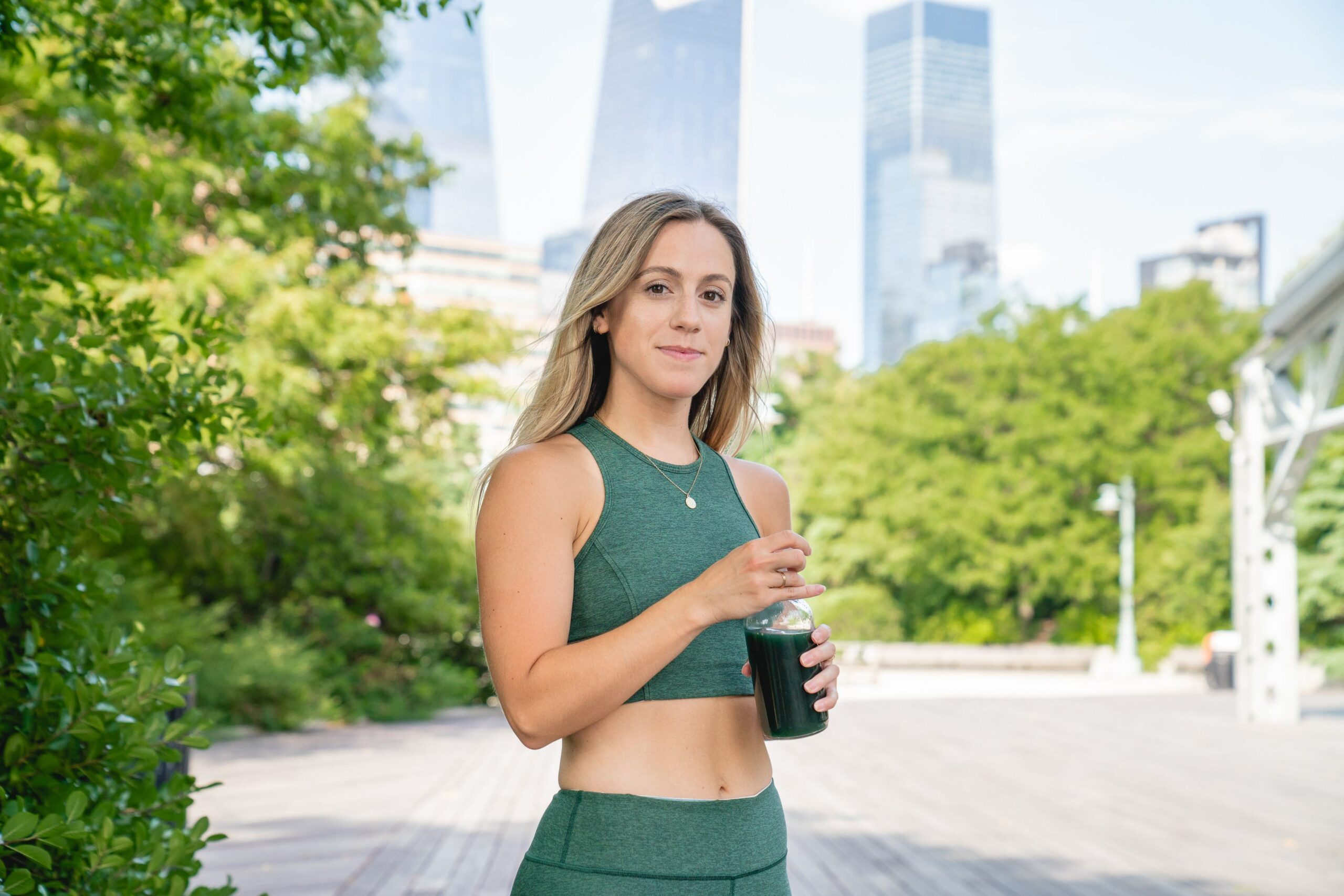 Still, she was convinced Aila could have a lucrative future. The brand had registered consistent annual sales increases since its 2019 launch and its matcha supplement designed to help consumers get the most out of their workouts was previously sold at Urban Outfitters, Anthropologie and Free People. "To this day, when I talk about Aila, I get excited hearing from them, 'Oh my god, this is exactly what I need, not those junk supplements with crazy amounts of caffeine and additives,'" says Moloney. "It connected with a lot of people."
And it connected with strategic partners, too. Once Moloney became serious about selling it, Aila drew a few offers, and Moloney accepted Andrew Steele and Greg Rutherford's bid for the brand in April. Financial terms of the deal weren't disclosed. Track and field stars, Steele and Rutherford both represented Great Britain in the Olympics. Steele won a bronze medal in the 2008 Olympic games in Beijing, and Rutherford won a gold medal in the 2012 Olympic games in London and a bronze medal in the 2016 Olympic games in Rio de Janeiro.
"I was afraid that wanting to sell was going to come off as a weakness or I wasn't doing something right. I took it very personally."
Following his athletic career, Steele co-founded personal genetics company DNAfit and was chief product officer for Nasdaq-listed health technology company Prenetics. Rutherford is an angel investor and broadcaster. "In the end, I was evaluating a couple [offers] at one time. Our ultimate new owners were so clearly the best fit," says Moloney. "I consider myself an athlete, but this is a group of people who were in the Olympics. Having an Olympic athlete that loves your product and knows it works is really cool."
From the moment he was in touch with Moloney, Steele felt closely aligned with her and Aila. "Katie was super cooperative on everything. We had full transparency early on, and it was above board and really clean. I went through other acquisitions that were a little bit more fraught, this very much wasn't," he says. "It was the right time for Katie in her life, and it was the right time in our lives to take over this. It was a very positive process."
He adds, "This wasn't about the corporate nature of buying a business. This really ticked the boxes for me. If I were a founder, this would have been a great idea for a business for me."
Because he loves Aila's product, Steele isn't interested in revamping it. Today, the brand has two supplements in its assortment, Get Going, a matcha mix for stamina and focus, and Keep Glowing, a peach-flavored blend for strength and immunity. They're  priced at $39 for a pouch with 24 servings and $45 for a box containing an equal number of individual serving packets. Subscribers save 20%. Instead of changing the merchandise, Steele is intent on expanding Aila's global reach and raising its brand recognition.
"The competitors people are taking are hard-core protein shakes, and it just feels so old-fashioned. This is the modern approach."
"A lot of people want to work out and be healthier, and they think, 'Maybe I'll buy a Red Bull.' They probably don't even realize there is an alternative, and I want to make people aware of that. There's the awareness piece of letting them know there's a version of this product that fits with your lifestyle and ideals," says Steele. "The competitors people are taking are hard-core protein shakes, and it just feels so old-fashioned. This is the modern approach."
With Aila under Andrew Steele and Greg Rutherford's control, Moloney has transitioned to consulting emerging consumer packaged goods brands that could benefit from her entrepreneurial experience. Reflecting on Aila's trajectory, she has no regrets. She started it with only the matcha supplement in a single-serving format, and she concludes it might've have been better to have further products at launch to entice a broader range of consumers and retailers, but she learned that lesson along the way and rolled out bulk and sample set formats.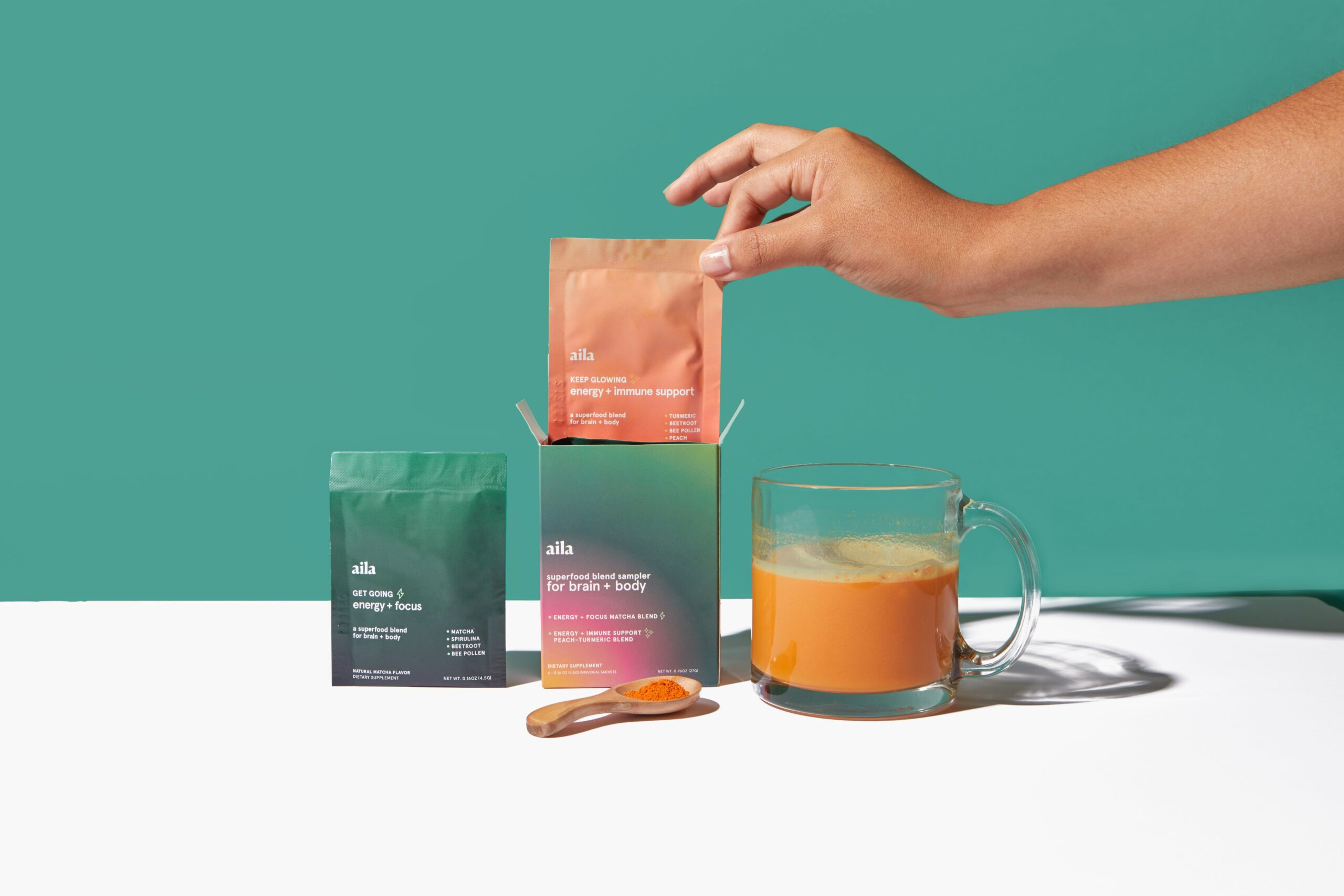 Mostly, Moloney is confident in what she did rather than didn't do at Aila. Prior to her decision to sell Aila, she rebranded it to soften its colors and reinforce its fitness positioning for pre-workout supplementation. That positioning was counter to a ton of suggestions she ignored to place it in the superfoods, wellness or coffee alternative spaces. She says, "Those things were a bit more out there already and easy to understand, but I am so happy that I did the opposite and went deeper into the pre-workout positioning because it is our niche, founding story and why we're around."
Counseling brands now, she tells them not to always hop on the latest trend or digital channel. "From a marketing perspective, something I certainly struggled with was having shiny object syndrome, especially with the rise of TikTok. We are constantly being introduced to new platforms, and I think it's tempting to spread 10% of yourself across 10 different things instead of taking a chance on one or two. You get FOMO," she says. "With other founders I talk to, I say hone your focus on one to two channels. Give them your all, and do it for 60 to 90 days."
And Moloney advises them not to be fearful of pursuing a sale. "I'm really proud. It's brought me a lot of accomplishment, all because I jumped into this scary taboo thing of saying maybe something else should be next, maybe there's another chapter for me," she says. "There's no harm or shame in saying it."