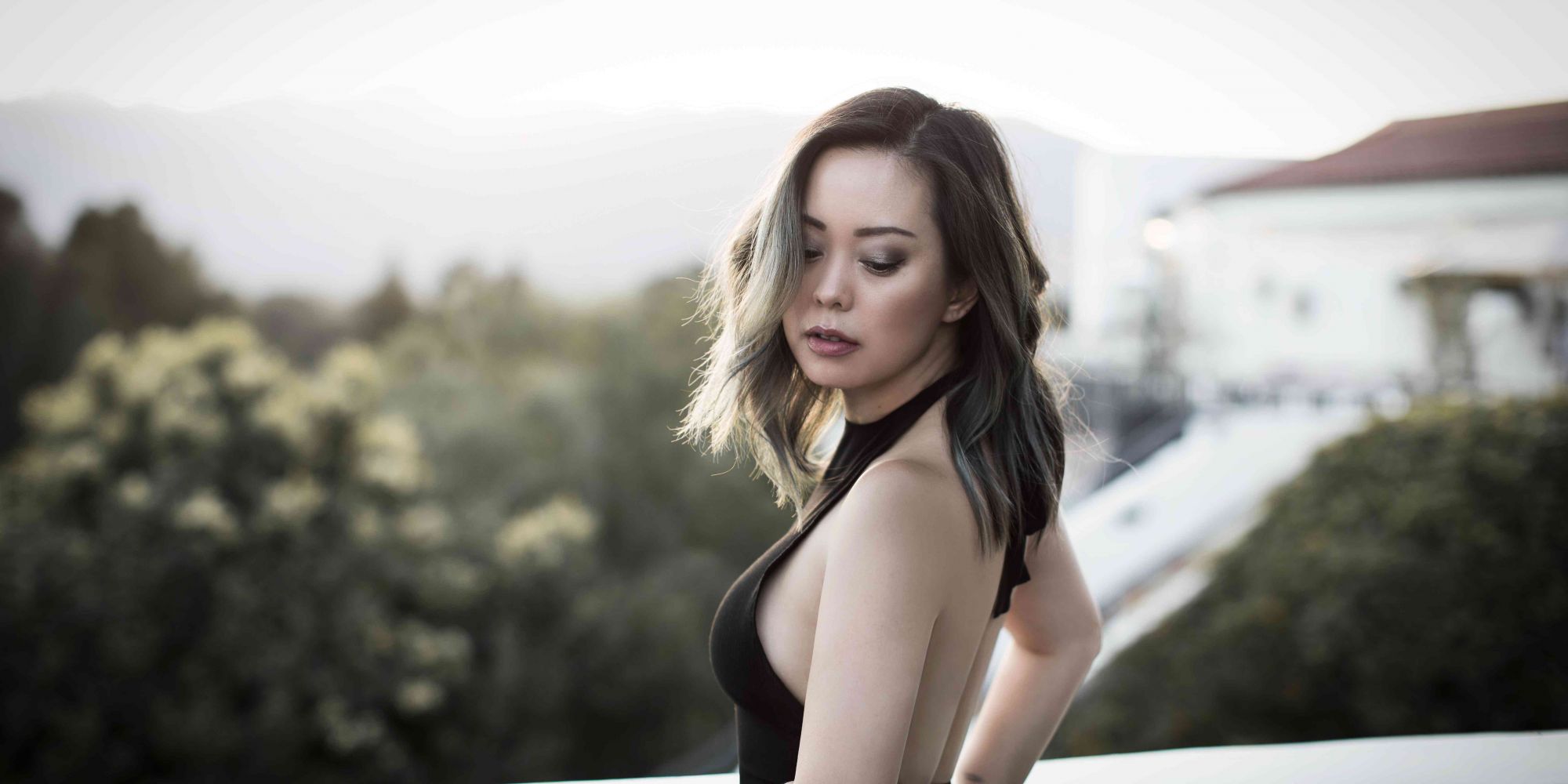 Serein Wu Gets Seriously Real On Social Media And Has Fun With Skincare Too
Social media has been lambasted for derailing people's self-esteem, but Serein Wu is evidence it has positive impacts, too. The beauty influencer plunged into YouTube to cope with bouts of depression and discovered compassionate fans to lean on. In turn, Wu has lifted them up when they've needed support. "On my blog, some of the most read posts talk about the stuff I'm dealing with. A lot of times, they'll have advice about what I'm going through, or they'll be going through the same thing," she says. As Wu expands her content across various outlets from a podcast to digital publication, she's making sure she doesn't stray from the honesty that's resonated with her audience. "My goal right now is really listening to myself and not doing anything I feel isn't me," says Wu. Beauty Independent chatted with her about brand partnerships, changes in the influencer business, the best public relations boxes and connecting to an encouraging community.
Tell me about your path to becoming a beauty influencer.
I didn't know for my most of my life — until my 20s — that I had been dealing with depression on and off. I think, being a child of the '80s and '90s, and having immigrant parents, it was always assumed I was being dramatic. It was tough for me growing up mentally and emotionally, but what made me happy was taking dance classes at my local dance studio. I got my first exposure to makeup at dance recitals. In middle school, I was obsessed with Seventeen, Teen and YM, and I would walk home and stop into Longs Drugs on the way to go through the drugstore makeup. I always loved playing with makeup and, for dance competitions, we would amp it up with false lashes. I segued into a performance career. I was an actor from age 14 until a few years ago. Toward my mid-to-late 20s, I got really depressed. Therapy wasn't really helping. Therapy on its own doesn't really work for me. It perpetuated this feeling of not wanting to get dressed or put a full face or my brows on, which usually makes me feel better about myself. I was watching YouTube and discovered there were these beauty YouTubers sharing their thoughts on products. It was such a wonderful, warm community. I wanted to be a part of it. I found myself wanting to go to Sephora to buy new makeup. I wanted to play with things again. It got me out of the funk, and I started to feel like myself again. I randomly filmed a Sephora haul on my laptop, which was horrible. I uploaded it to YouTube. I never set out to be a YouTuber. I just wanted to be a part of the community somehow. I feel YouTube is a way for everyone to find common ground, and it takes their minds off of what might be bothering them. My channel was called Dress Yourself Happy because sometimes you need to fake it until you make it.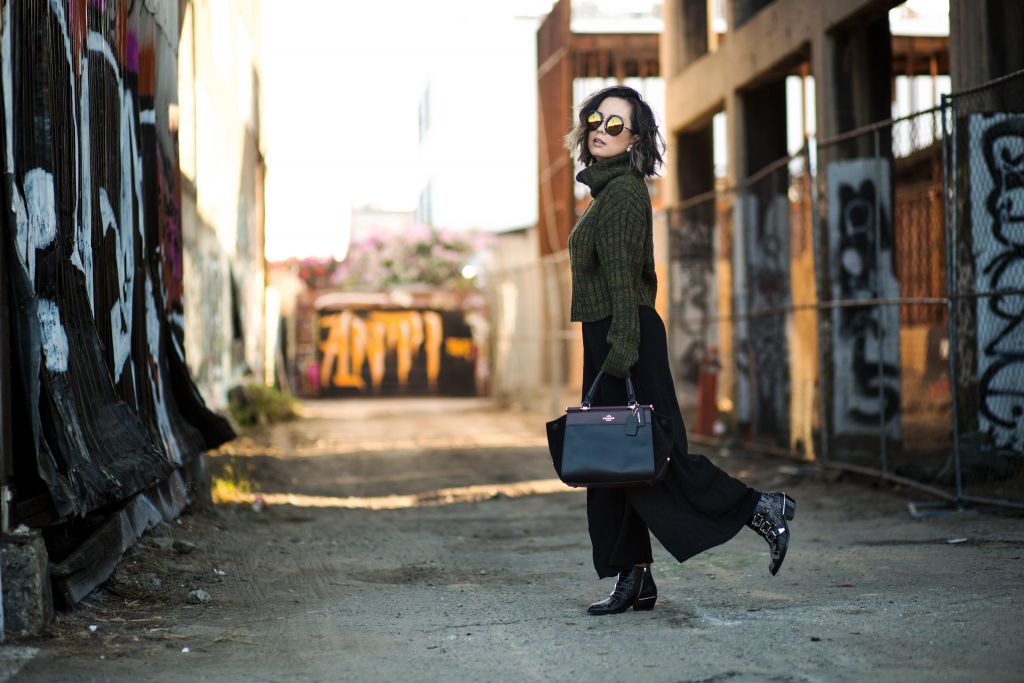 You've branched out in several ways. Can you fill me in on them?
The YouTube channel has been my main focus. I had a blog years before YouTube. I used it as an online journal. If you dig far enough, you can probably find posts before I knew what a blog was. You can go to my blog if you want to know my thoughts and personal feelings. The podcast started a year ago because I have access to amazing inside information. I get to talk to marketers, product developers, brand owners and creators. Chris, [my husband] who would come along and help me film, he said, "This should really be a podcast series because people don't know all the jobs involved in creating a brand." The podcast gives different perspectives from professionals like dermatologists and aestheticians. It can inspire people who may be looking to get into the beauty industry. I also have a project that I'm working on for the new year, which is an online digital magazine that's subscription-based. In the digital magazine, we can do Q&As, and you can get advice from professionals. Hopefully, you can also get some inspiration. For example, we are doing something about an entire skincare routine for under $50.
What helped you start to build a digital presence?
KathleenLights somehow found my channel and gave me a mention at the end of her favorites video. I think I grew by 25,000 in 48 hours. That was probably in 2015. Then, last year, I did a collaboration with Tati [Westbrook]. She brought me on Style Code Live, and that was another big moment where I grew by 30,000 overnight. Ever since, I have always been consistent. Now at 100,000 [YouTube subscribers], there's nothing going crazy.
What's your audience like?
It's mostly between 25 and 35, but I have a lot of older women who are in their late 30s, 40s or 50s. I'm really proud of that because I don't think there is enough content out there that mature women can relate to. I don't have the really young audience as much probably because I get very technical about ingredients, and I'm not that cool.
How many posts do you do weekly?
My YouTube channel has three promised videos a week. For the holiday season, there will be 24 in 24 days. I used to do five a week, but I had to cut back. I have so many ideas. It's more about the time, manpower and logistics. A lot of people don't want us to film things. I want to go to a factory a factory and film how things are made, but that's been nixed from my ideas list. Also, my bathroom has natural light and filming in there is difficult. The podcasts go up once a week. We bank the podcast episodes. Sometimes I will be overworked for three weeks and, then, I can't do anymore podcasts. We try to pre-plan for trips and when I'm going to be really busy.
How do you like to work with brands?
Send your product and, if I love it, I will mention it somewhere on the many things I do or I won't. If I'm a true fan and we get each other, then maybe I could become a brand ambassador. I was the Sugar Lip Lover brand ambassador for Fresh for 2017. It was probably the easiest thing I've had to do because I've been using their lip balm since 2005 when I was right out of college. I was looking for something that didn't have petrochemicals in it. I converted everyone I knew. So, I've been a long-time user. When they brought this opportunity to me, they said, "We've never done anything like this before. We don't know what we should require of you." I said, "How about I talk about the four new launches that you have this year?" It didn't have to be a dedicated video or super specific because they trusted me. Throughout the year, as they were rolling out new products, I just had to tell people they were launching products. We were the perfect fit. I just love their products, and I want everyone to try them.
How have you evolved your content?
I started to lose myself as I was trying to grow my channel and make it a business. I felt like I was trying to do what the other, bigger girls are doing. Even the aesthetics of my channel conformed to what everybody was doing in the YouTube beauty world with a solid backdrop with bright lights, lots of colors and exposure, very bubble-gummy and noisy. That's not who I am. Recently, I've used a more casual camera and didn't really stress out about the lighting. In my Sephora haul, I wasn't wearing makeup. I was nervous, but I also didn't have time to put it on. I had just filmed a facial and didn't want to put all this makeup on for the haul. I was very honest, I said I had done my brows and put gloss on, but I wasn't going to put all my makeup on. Nobody had a problem with it. In fact, they were happy about it.
What do you think is happening in the beauty social media landscape as sponsorships mount?
There's going to be a little bit of a backlash at some point if there isn't already. These bigger YouTubers – and some of them are my friends – are expensive. If you want to work with them as a brand, that's your entire budget sometimes. That's great because they have power, but, from a brand and business perspective, I don't think that's a smart business decision. If you take that budget and get 100 smaller influencers, you're spreading it out in a smarter way. I see this more, especially when I work as an ambassador, that the brands that do really well don't get five girls that are all friends. If we are all friends, then we have the same audiences. Brands also have to be careful because everyone is an influencer these days. What's the value the influencer offers? If it is just a pretty photo of makeup, I don't think that's enough.
What should brands know about working with influencers?
Never just assume we will post or talk about your product in exchange for product. I think that's a problem right now. I get hundreds of emails that are like, "We have an amazing product and, for us to send it, you have to do this, this and this." If you believe in your product that much, just send it to me.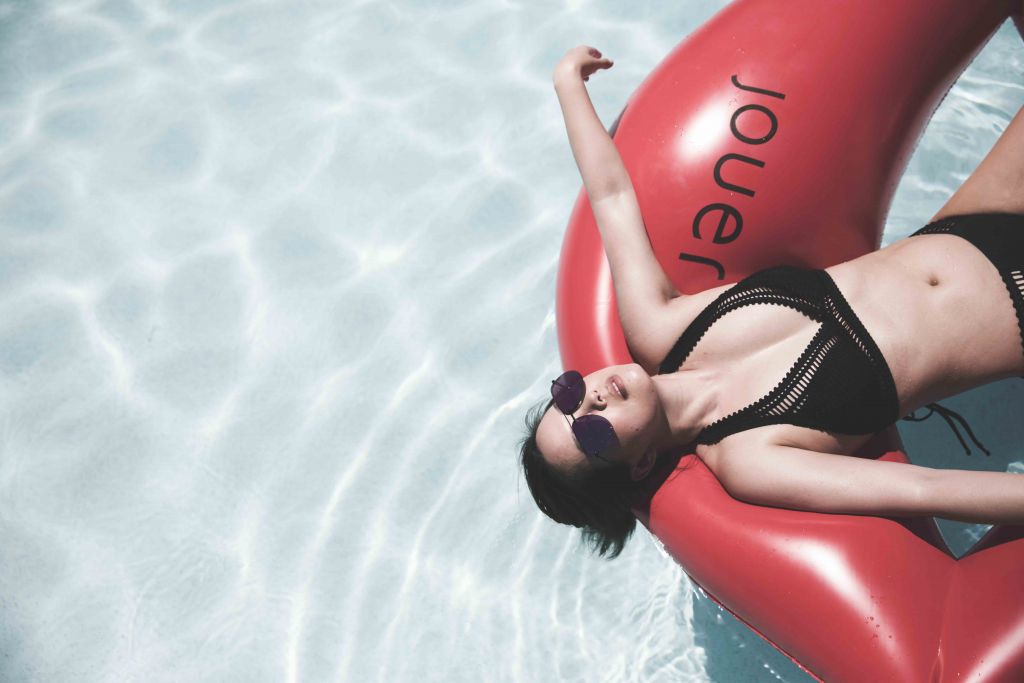 When you get boxes from brands, what makes them stand out?
It makes a difference if a brand takes the time to put in a little tissue paper and write me a card. I don't throw away hand-written cards. It doesn't have to have Louboutin shoes with ice cream. There's a lot of money spent and things are mass-produced, but if you spend a little time and get to know me, that means more. There have been packages from brands who have said, "We watched your video and, in it, you said you didn't really like a product, and we thought you might like this one instead." If a brand is paying attention, that really makes you stand out from the clutter and makes me want to try your product.
Do you criticize brands or products?
I don't bash a brand that sent me a product in hopes that I would try it. There have been times that a brand has sent me something, and I'm not crazy about it. They will ask me about it, and I tell them the reasons I don't like it. They usually respond, "OK, thanks for the feedback." There are brands that send me a lot of products, and I might say about one, "I don't know what they were thinking with this product." Some brands will get mad and never send me anything again. Others will let me know I was supposed to use it with a brush, and they'll educate me.
What trends do you see shaping beauty?
People really want to see more casual, everyday looks. They want to see people in real life. It's aspirational, but not out of control. It's definitely trending toward more natural, cleaner products. The more I've learned, the less I'm willing to put on my face. There's a backlash against excess. I'm obsessed with watching zero waste YouTube channels. I'm by no means zero waste, but I try to do a little bit. I got rid of paper towels. I use rags and cut-up clothes. I replaced my straws with stainless steel straws you can wash.
Why have you decided to be open about your depression?
I wasn't open in the beginning. I just mentioned it in passing in one of my videos, and the response I got was really eye-opening. I didn't realize there were so many people dealing with what I was dealing with and the different degrees of what they were dealing with. Some people who are watching, I can't even imagine what they are going through. When my mom got sick a year ago, I didn't know if I was going to make any more videos. So, I made an announcement and turned off the comments. It wasn't just that I was sad and scared, but I also felt guilty because I couldn't live with my mom 24/7. I felt guilty enjoying anything in my life when my mom was sick. A woman who had a stroke said, "I have a daughter your age. Don't feel guilty." Only that woman could have told me that for me to hear it. If sharing sometimes that I'm incredibly depressed and can't get out of bed lets one person know that they are not alone, they just need the right kind of help, then I'm willing to put myself out there to do that. For so long, I was alone, and I thought I was the only one that felt this way.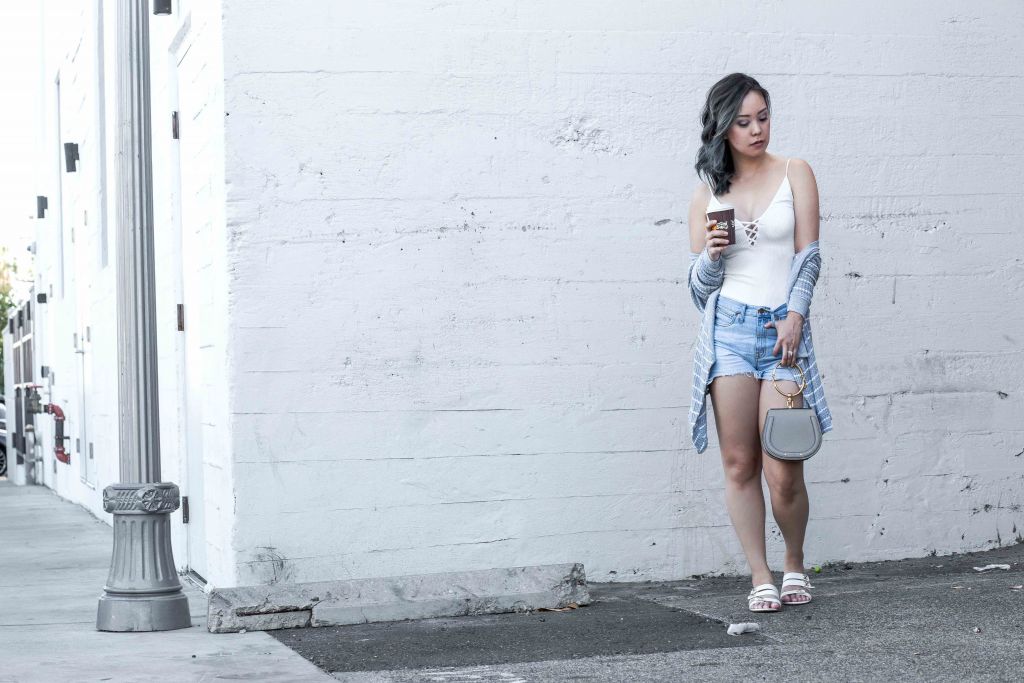 What do you think you might be doing a decade from now?
I definitely hope to have expanded the digital magazine. That's something I'm passionate and excited about. I hope it's still going and, instead of bringing you 50 pages a month, we are building 200 pages of content. I don't know if YouTube will even be around in 10 years, but I'm sure I will be making some sort of videos somewhere. If blogging is still around, I'm sure I will still blog. My biggest goal is to create a community. I want there to be a strong community of likeminded people who can support each other. I just hope there is content out there to make them not feel so alone.