Sexual Wellness Brand Future Method Strikes Partnership With Reckitt's Venture Arm
Future Method, a sexual wellness brand with a mission to prepare booties for the bedroom, has formed a strategic partnership with Access VC, the venture capital arm of Reckitt.
The partnership involves an investment of an undisclosed amount. Anal surgeon Evan Goldstein, founder of Future Method and Bespoke Surgical in New York City, describes the investment as a "pre-round" and says his brand will be looking to raise again soon. Future Method joins a growing roster of wellness brands in Access VC's portfolio, including San Wellness, Jude and Asystem. Established in 2020, Access VC is among several venture capital funds associated with consumer goods conglomerates.
The fund approached 3-year-old Future Method roughly eight months ago about investing in it. With Access VC expressly interested in the brand off the bat, Goldstein says conversations went a lot smoother than they've gone with other potential investors squeamish talking about anal sex. And being approached by one of the world's foremost personal hygiene manufacturers was a validation of Future Method's approach. Reckitt saw the value in in the knowledge Future Method and Bespoke have gained, according to Goldstein. 
"They have been limited in the science as it relates to sex and specifically anal sex," he says. "Them saying, 'You've figured out a hell of a lot over the last three to four years, how do we work together and leverage that, either us helping you independently so that you can be successful or with some elements of our current brands? What does that look like? How do we take what we have—distribution, wholesale sales, marketing and international—and bring that into Future Method?' That was the phone call I've been waiting for."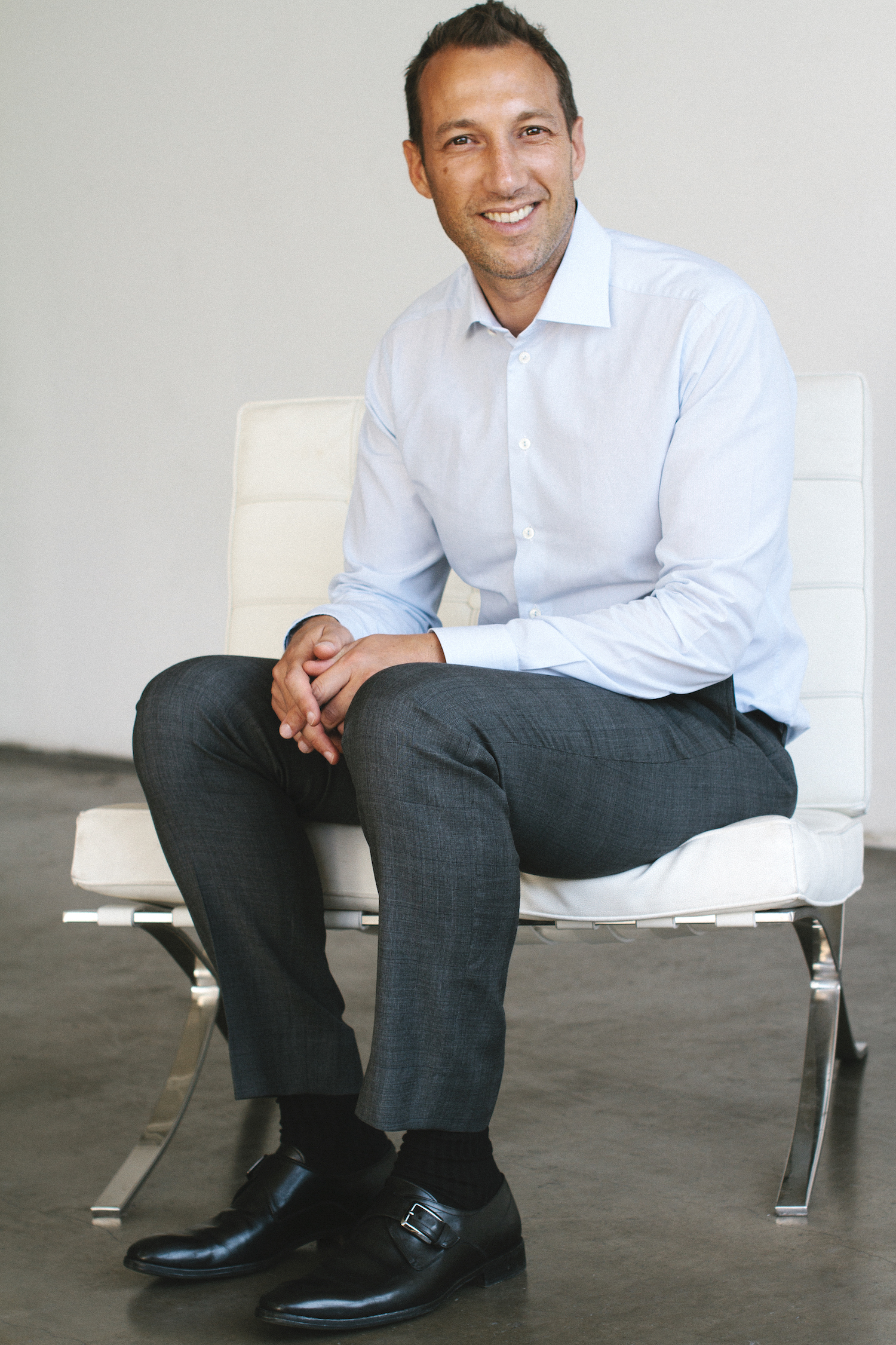 Goldstein underscores that Reckitt and Future Method share a similar goal of promoting healthy sex sans stigmas. One of the issues Goldstein's observed when it comes to sex is that it's difficult to change people's habits. Future Method aims to meet them where they are. An example is the brand's latest launch, Anal Douche Powder Packs. Anal douching with water is a common practice prior to having anal sex. By adding Future Method's powder to the water typically used to douche, consumers don't have to overhaul their rituals to get the health benefits the powder packs containing panthenol and licorice provide. 
"They're pH-balanced, super soothing and specifically what's called isotonic and iso-osmolar, which is basically the same makeup of the cells in our anus, so that you're just cleaning, you're not dehydrating or wreaking havoc on the cells. We know from doing that that the microbiome changes and that's where injury, STDs, infections happen," says Goldstein. "By using a solution that is not toxic, non-irritating and by supplementing with pre and probiotics, we're looking at how to diminish the change in that microbiome, which then has the potential of decreasing STDs, infections."
For Goldstein, it's important to teach younger gay men optimal sexual health habits from the start. He says, "Now that they're out much earlier, understanding their sexual nature and what they want, how do we start from the beginning to teach them the right ways to engage, prepare for anal engagement, the right way to use all of these things so that they don't have that lapse in sexual education?"
Along with Anal Douche Powder Packs, Future Method's products are Disposable Intimate Wash + Bulb, Butt + Body Scrub, Butt + Body Soothing Cream and Butt & Gut Pre + Post Biotic. Its prices range from $25 to $60. Future Method is carried at Hustler Hollywood's physical locations. Online, it's available at Fort Troff, Intimate Wellness Shop and Tom of Finland Store. To bring Future Method to life originally, Goldstein raised about $3 million primarily from family and friends.