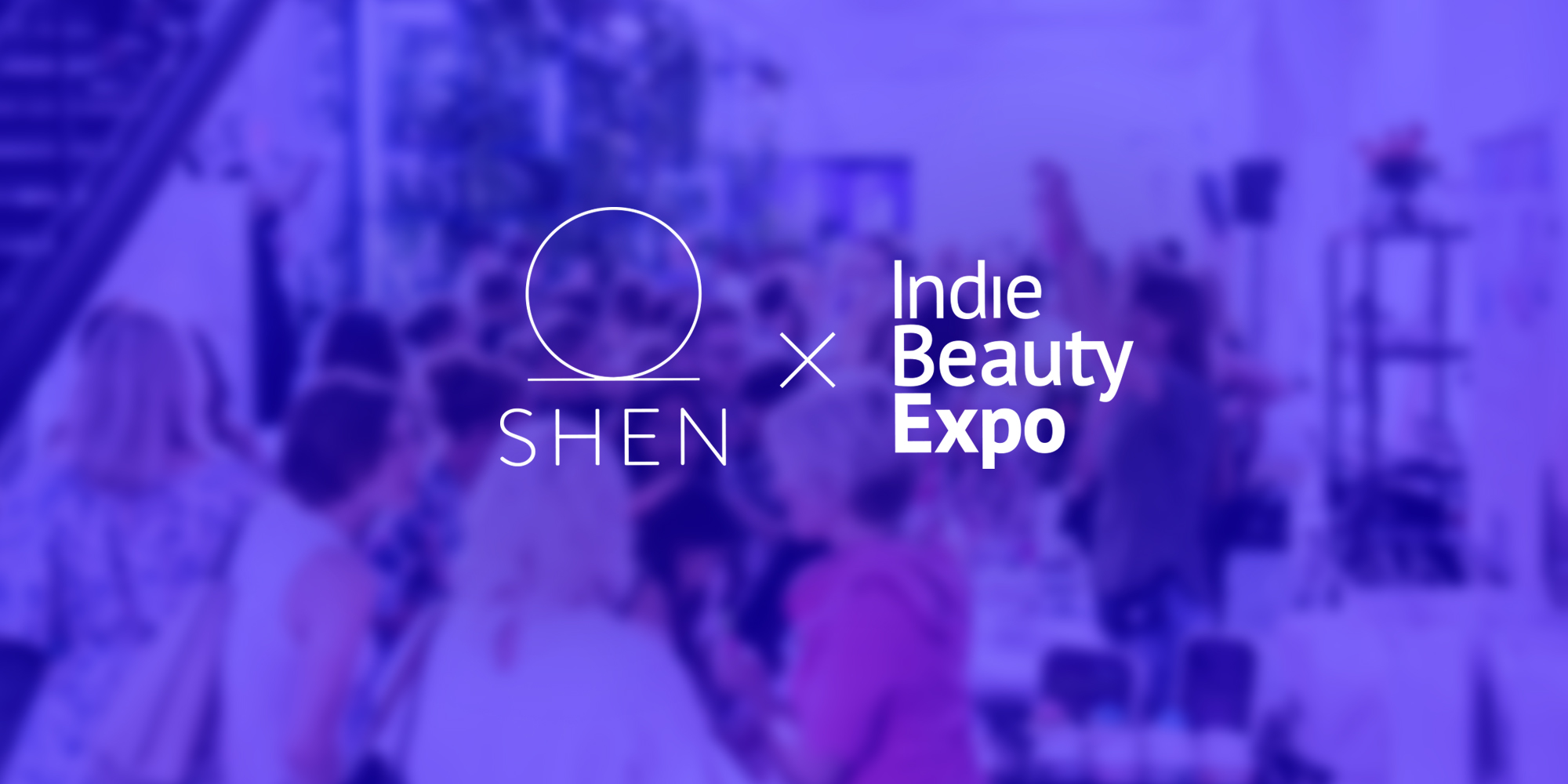 Shen Beauty And Indie Beauty Media Group Team Up For Expo And E-Commerce Brand Curation
Shen Beauty is joining a diverse slate of retail partnerships struck by Indie Beauty Media Group, the producer of Indie Beauty Expo. An early advocate of indie beauty brands, the retailer provides a boutique perspective and showcase very different from e-commerce giant Feelunique and luxury retailer Neiman Marcus, the two existing members of IBMG's triumvirate of retail affiliations.
To kick off its collaboration with IBMG, Shen will present a collection of 20 brands selected by founder Jessica Richards to consumers attending IBE New York on Wednesday and, the following day, she will take meetings with brands and fellow retail buyers at the expo. After IBE New York ends, the brands chosen for the collection will be sold on Shen's website. "Having Shen be part of the IBE community allows us to demonstrate to our exhibitors and others who come to our show that players like Shen are an important part of the ecosystem, and they can enable brands to break into new doors and get publicity," says Naeymi-Rad, IBMG co-founder. "The underlying goal of working with retailers like Shen is to help indie brands and their founders."
Beauty Independent spoke with Naeymi-Rad and Richards about their joint efforts, rising beauty trends, indie brands with promise, Shen's growth and how their relationship could progress.  
When did Shen launch?
Richards: We opened our doors Oct. 2, 2010. I basically had a calamity with a face cream and ended up opening a beauty store. I realized that there were many European brands that were natural and organic, and felt authentic to my mission and curation. At the time I opened, my only competition was Space NK and Fred Segal. That was pretty much it.
Today, between the store and online, I sell around 100 brands. I focus on efficacy and what I know my customer is going to buy, including brands like January Labs, Dr. Barbara Sturm, Youth To The People, Amanda Lacey and 37 Actives. I don't sell everything from a brand. I launched Ilia with six lipsticks, and I took six of each on consignment. I took Kosås on consignment. Look at these brands now! So proud of them. It's about taking a risk on something and also filling a niche in the market.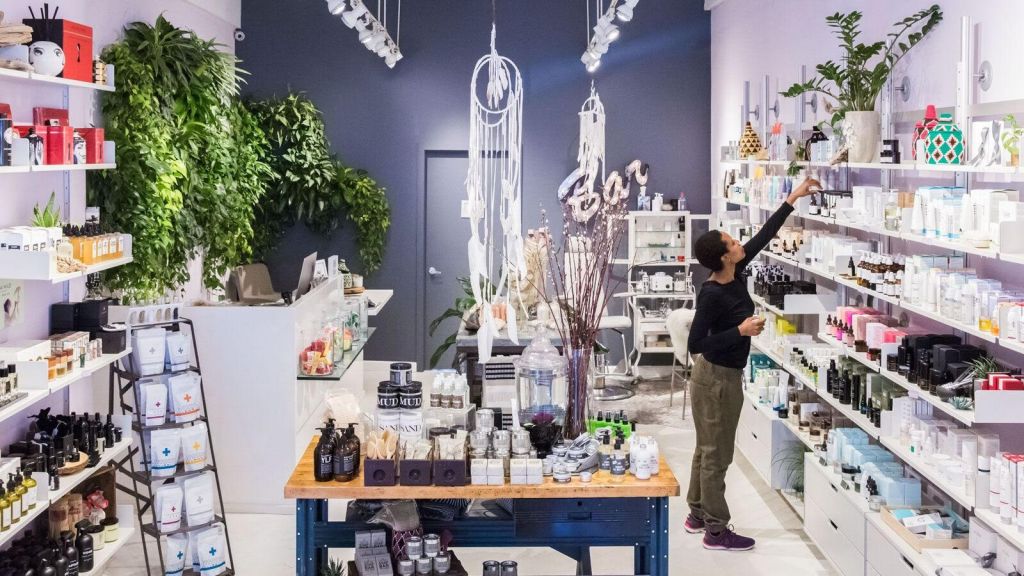 Shen's partnership with IBMG comes at a time when the store is refocusing its strategy. What's that strategic refocus about?
Richards: Looking at the beauty industry as a whole over the last nine years that I've been at this game, it's changed a lot. What I see when I look around the country is that a fair number of beauty retailers are raising capital and spending a lot of money on opening new doors and online advertising. I don't have a funder behind me, and I don't necessarily intend to. To keep growing, I have to bob and weave, and figure out Shen's place in the market so we can continue to separate it from the pack based on what makes us special.
Shen's value proposition has always been providing a unique experience in a friendly environment with the best of the best in service and products. I'm here to educate the consumer and curate a selection for them. Curation, education and in-depth knowledge of independent beauty is what sets us apart, and that is where I want to double down. At the same time, collaborating with other retailers is becoming an important and growing part of our business. The market is too big and competitive for us all to be spending our limited resources doing the same things. I want to see where Shen can help other retailers and enable them to find more value in this area.
"Since collaborating with other retailers is a new part of our strategic refocus, IBE is kind of the perfect neutral ground."—Jessica Richards
With IBE, I see a unique opportunity. In three years, this show has gone from an idea to becoming the undisputed leader in showcasing independent beauty. At the same time, IBE is changing the way we as retailers buy while opening a new channel to meet customers. I want Shen to start playing a meaningful role in this new ecosystem and take maximum advantage of what IBE has to offer.
Naeymi-Rad: Shen is refocusing on what sets it apart in the marketplace and a big portion of that has been its curatorial prowess. A key part of this has been finding brands, including many from outside the U.S., that it brings to the market earlier than anybody else. IBE is the largest source of independent beauty brands in the world. Now with five shows, it's going to keep getting bigger and better. By partnering with IBE, Shen can substantially expand its funnel of new brands while shrinking to virtually zero the time it takes to go from exhibition space to shelf space.
Before, buyers would go to a trade fair once or twice a year and, if they were really efficient, six months later, brands from the fairs would appear on their shelves. Now, with consumers able to find new brands on social media on their own and instantly purchase them via e-commerce, buyers have to be much more nimble. Shen is pioneering that concept.
Shen is participating in the upcoming IBE in New York. Can you tell us about that participation?
Naeymi-Rad: Shen is curating a selection of exhibiting brands before the expo and using the expo as a place to test these brands during SHOP INDIE. Shen is going to evaluate these brands with her own customers [who have a special invite to attend IBE], but also other shoppers at IBE who will may be new to Shen. During the second day of IBE when TRADE INDIE takes place, the Shen space will be open to any other exhibiting brand who can make an appointment to present their collection on site. Other retailers can also check out Shen's curation, and network with Jessica to get her take on IBE or discuss collaborating with her.
Richards: An important part of this idea is to acquire new customers for Shen. I looked at other beauty consumer shows to see what was there. But I know my customers. Shen clients aren't going to stand in line for an hour for selfies and samples. That's just not who they are. They spend good money to buy really great products because they work, especially as part of their broader health and wellness regimen. And that's the customer who's going to be shopping at SHOP INDIE at IBE. I know because that's why I shop at IBE.
I want to expose my clients to all the great brands at IBE while offering them Shen's edited take on IBE. Just as importantly, I want people who love independent beauty and are already at IBE to learn about Shen. And seeing how the brands perform at SHOP INDIE will help us narrow down our selection for in-store and/or online inclusion later. For the TRADE day, I just want to be able to sit in one place and meet brands I don't know as efficiently as possible. I'll still walk the show, but, with 250 brands there, walking just seems too random to be the only way to meet brands. And since collaborating with other retailers is a new part of our strategic refocus, IBE is kind of the perfect neutral ground. It's a lot easier to connect with other buyers and retailers while you're all at the show. This will be like having a "Shen Embassy" at the event.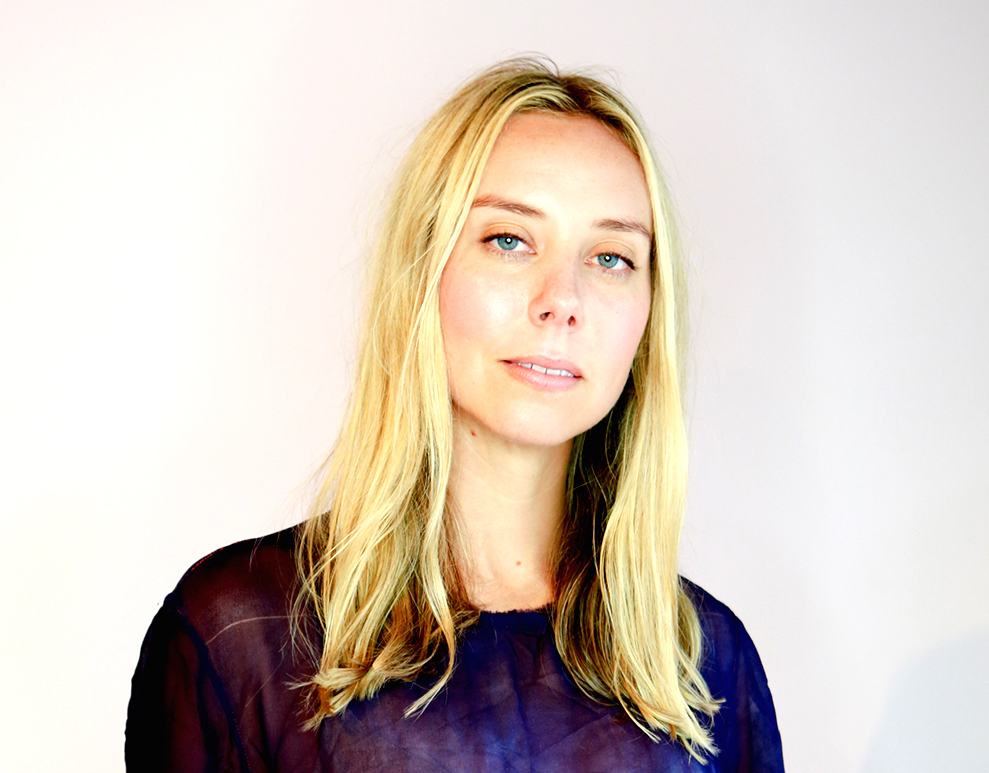 What's it been like dealing with rising competition?
Richards: It's been very challenging. Shen is my third child. I had my two sons and, then, I got a divorce. Personal issues came into play that limited how much time I could spend on the business. On top of that, I'm not swimming in VC cash. I see the amount of money people are pouring into new doors and online ads. I just feel like we're getting into some insane arms race in beauty retail. What I know is that I don't have the resources and, just as importantly, the personal interest, to get in that race. I want to be like Switzerland: small, collaborative, innovative, driven by quality and financially healthy. Partnering with IBE is in line with this, and very natural and on-brand. I've known Nader and [IBMG co-founder] Jillian [Wright] since we were at a coffee shop discussing the concept of IBE. They are authentic in their passion for independent beauty and super collaborative when it comes to helping retailers.
"I see the amount of money people are pouring into new doors and online ads. I just feel like we're getting into some insane arms race in beauty retail."—Jessica Richards
Naeymi-Rad: When a new disruptive channel or platform emerges, take small-format stores or Instagram for example, those who adopt them early and innovate can reap big benefits. For retailers, IBE may be one of those disruptive opportunities. The show is, by design, an open platform, so it's really up to people to figure out how they want to work with it. As someone who has been committed to independent beauty for almost a decade, Jessica sees many opportunities with IBE, and we are delighted to work with her and to help her figure how and where we can add value. She knows we are committed to independent beauty, and we are welcoming her with open arms.
How's business at Shen?
Richards: In the second year of the business, we had 50% growth. Since then, we've had consistent 20% growth year-over-year. It's strong given all the things I don't do that others do. I don't have any marketing expenses. I don't have those expenses because I don't have a PR or marketing agency. I'm different in that sense. It's all organic and word of mouth. Online is roughly 25% of our business, and it's where I see some great opportunities for growth. This is also why I'm excited about the IBE collaboration. I want Shen to reinforce and build on its reputation as the destination to find the newest and freshest independent brands coming to the market. Combine that with great education and service, and I feel that continuing to grow in healthy double digits is still very doable for us.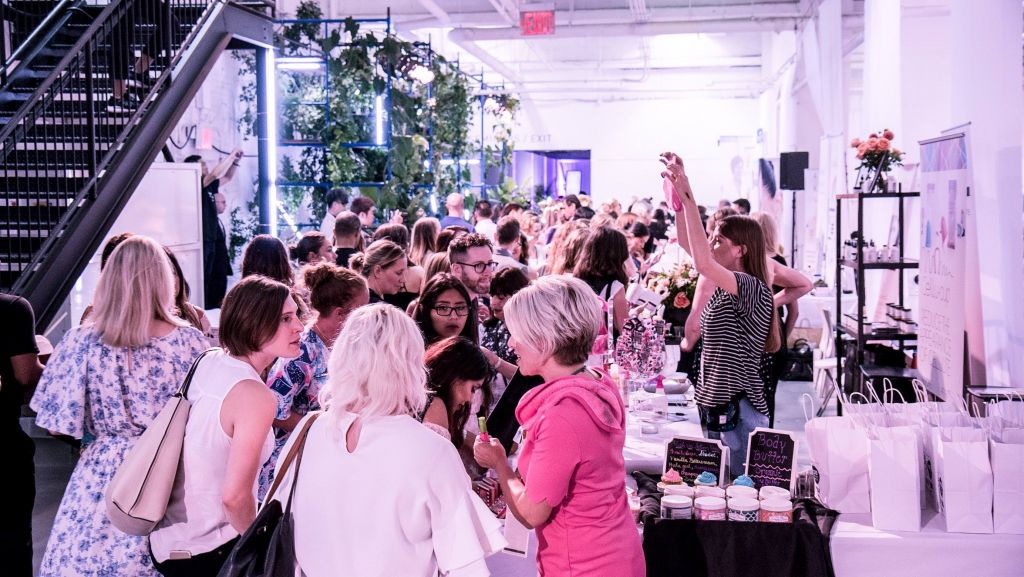 What brands exhibiting at IBE New York are you excited to sell to Shen's shoppers?
Richards: Sea Buck. I really like the high-level antioxidant power. I think it will resonate with my New York City customers. It's also got a great story. Eighth Day is amazing. It's a brand from a doctor that's clean. I'm looking for brands that come with science and a personality. I'm not looking for a brand that was mixed in a kitchen that looks like every other brand. I want something that I'm lacking that is different and new, and has relevance and expertise. I also want to work with people I get along with. I spoke with Maya [Crothers], founder of CircCell, and she and I agreed we could test the brand at Shen. She offered to do an exclusive co-branded gift set with us, and we're happy to make the Tropical Vitamin C Blast Facial available. Her help goes a long way.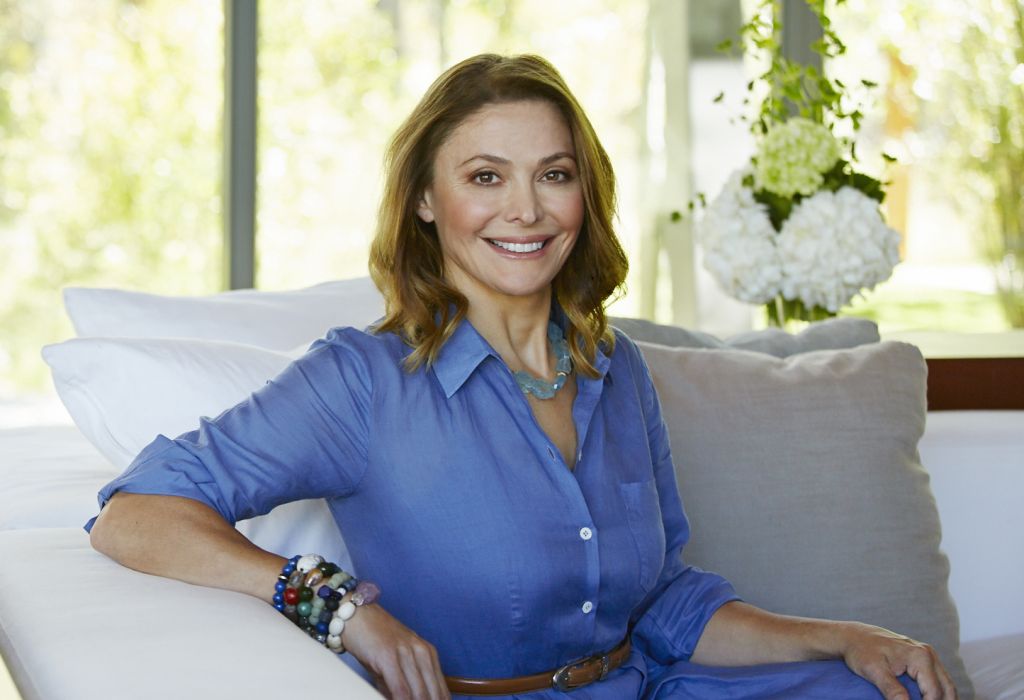 Where are the IBE brands going to be found on Shen's website?
Richards: It will be along the top navigation bar where you see skincare, makeup, bath and body, etc., now. You will see an Indie Beauty Expo shop and, under the tab, there will be all the brands we've curated from the show. Not only will the customer be able to go to the show to see these brands, but, if they can't make it, they can see them on the website.
What beauty trends are you watching?
Richards: The next frontier is ingredients in the U.S. being more regulated and defining the terms beauty brands use. CBD and THC in skincare are going to evolve. I'm hoping cleaner – and I use the term clean in a stringent way – cosmetics brands come to fruition. It's really hard to create a clean cosmetics line because stability is an issue. Skincare is just much easier. I also see clean fragrance brands becoming more significant.
"Our retail partnerships dramatically improve retail access and uptake for brands."—Nader Naeymi-Rad
IBMG now has relationships with three retailers. How does the company view retail partnerships as a part of its business?
Naeymi-Rad: We never went into them with dollar signs in our eyes. In general, if we went into business with dollar signs in our eyes, we would have never started this company. Doing expos with small brands who don't have much capital isn't something your financial advisor would tell you to do. We did it because there was an unmet need, and we wanted to help people. Many of our first exhibitors were Jillian's friends and business acquaintances. They were people who, like her at the time, were struggling to find a place to showcase their brand. Fast forward three years and, after lot of blood, sweat and tears, we now have a profitable and growing business. We entered retail partnerships because we realized that, despite our best efforts at the show, there were underlying barriers preventing more indie brands and retailers from working together. We are systematically removing those barriers, and one way we are doing that is through our retail partnerships that dramatically improve retail access and uptake for brands.
How can the relationship between Shen and IBMG evolve?
Richards: I attend every IBE anyway. So, if Shen at IBE New York goes well, then we may bring Shen to IBE in Los Angeles or Dallas. Those are both great markets where we already have some customers and would love to have more. We may also look at potentially doing a deeper online partnership. The sky is the limit, and we're playing the long game. So, we will take it one step at a time.