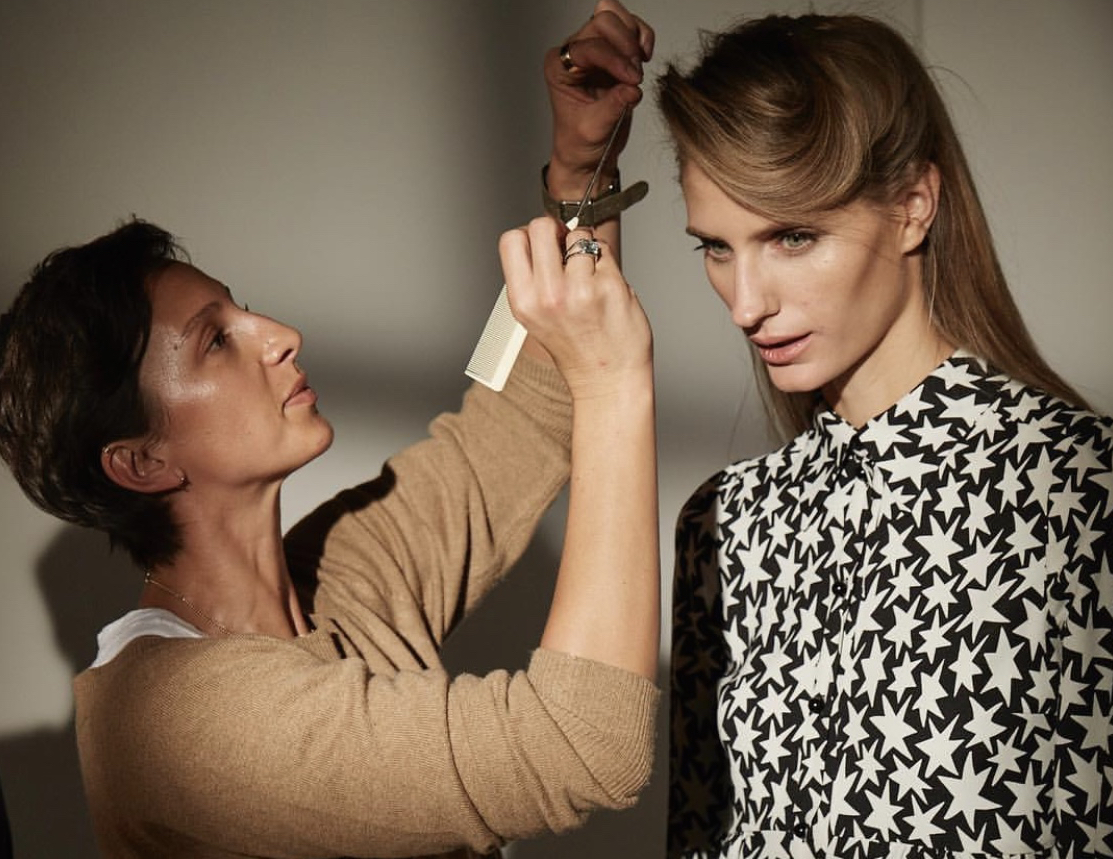 (Fresh) Face Forward: Makeup Artist Sheri Stroh On Why There Should Be No Shame In Natural Beauty
Celebrity makeup artist Sheri Stroh has a multidimensional relationship with clean beauty. She packs green cosmetics brands into her kit and wields their products to create looks that don't mask women's natural assets. "I always love to concentrate on skin by keeping it fresh and beautiful without tons of foundation and concealer," says Stroh. Her deft hand at refining luminous faces has made her a go-to choice for companies the likes of Fitglow Beauty, Elizabeth Arden, L'Oréal, Shoppers Drug Mart and Nexxus, and actresses and pop stars such as Selena Gomez, Meghan Markle, Tatiana Maslany, Sally Hawkins, Uzo Aduba, Laura Prepon and Nikki Yanofsky. Beauty Independent caught up with the busy makeup artist to discuss changes in the beauty industry, the challenges of working with small brands, compensation for content, and the spa skin trend she wholeheartedly endorses.
How did you get started as a makeup artist?
Makeup was something that I was always interested in, but never really knew you could make a career of. I figured you either worked at a counter or you had to work at a magazine. I obsessed over magazines, models and makeup artists and their techniques, and loved shopping in drug and department stores, especially if I was in the U.S. The States always had a way bigger selection of cosmetics and hair products than Canada. Fast forward some years later, a photographer friend introduced me to a makeup artist who took me under her wing and showed me the ropes. It was purely being in the right place at the right time and meeting the right people and, then, a lot of hard work from there.
Why did you begin switching over to smaller, lesser known brands and natural products?
I started to switch my makeup and skincare up around 2007 when I read the book "Not Just A Pretty Face." It scared me and got me looking at what I was putting on my body. I had already started to think about what I was putting in it, so this was a natural progression. I find I'm actually a lot more relaxed now, though, and not worrying about every single thing I am using as I feel there are bigger things in the world to focus on. The constant stress of freaking out over ingredients isn't necessarily great for ones health either. I'm lucky that there are brands available now that offer everything I need both personally and, for the most part, professionally, so I don't have to worry all that much. I don't stress out about using conventional brands in my kit either. I'm a makeup artist and have to be in-the-know and keep up with products and trends.
I'm very minimalist with my own makeup, and RMS was launched soon after I read the book and available in Canada, so that was perfect for me. As for my kit, that was another story. There really wasn't anything available that worked on a professional level that didn't look cheap or hippie dippy. I deal with models, celebrities and beauty editors who look at everything you are using and make judgments accordingly.
Do you find challenges working with or presenting smaller beauty brands to clients?
There are not as many challenges as before since more and more people are concerned about what they are putting on their skin, and there is now also a huge awareness about the state of the environment and protecting it as much as we can. You can tell the more natural or cleaner beauty movement has hit a nerve and is gaining steam when large, multinational conglomerates are either coming out with their own versions of these products or acquiring smaller brands in order to stay competitive and relevant.
Also, stores like Sephora and Nordstrom are constantly increasing their shelf space for cleaner brands and actually advertising it, although some of the claims leave something to be desired by purists. These brands are starting to understand that competing in the beauty industry means having attractive yet functional packaging, too, which makes them a better sell to artists.
I am also requested for people who are dealing with allergies or avoiding certain ingredients or just want cleaner products used. That is amazing to experience, and I think it will only become bigger. There are more and more makeup artists embracing these types of brands, too, and they are artists that work with celebrities and large publications, so the word is really getting out there.
How do you discover new brands, and what are some of your favorites?
Social media is amazing for finding new and exciting brands. It makes them available to you and you to them, so it's easy to develop a great relationship. Relationships with other makeup artists around the world and the skincare community are important. [It's] so easy now to connect and share what we are using and loving. I am approached by makeup and skincare companies all of the time to try out products and give feedback and, if I come across a newer brand, I don't hesitate to get in touch with them to see what they are all about.
I also rely on beauty editor friends of mine as well as brick-and-mortar shops and online boutique owners to see what's going on in their part of the industry. They know they can pick my brain as well, so it's mutually beneficial. I have some of my old favorites in RMS Beauty, Alima Pure, Vapour Beauty, Fitglow Beauty, Au Naturale. More recent discoveries have been One Over One, Kosås, Ere Perez, Organic Skin Co., Clove + Hallow, Boosh, Rituel de Fille. Oh gosh, there are so many now.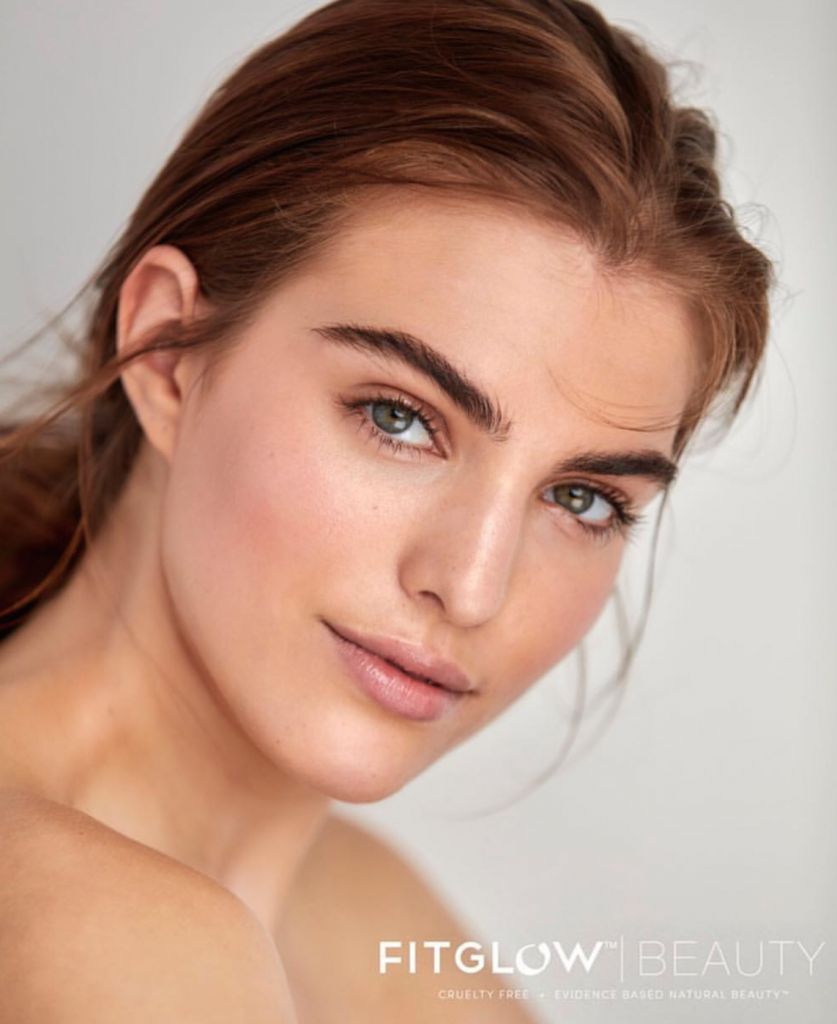 What advice do you have for indie beauty brands about approaching makeup artists?
I want brands to know that makeup artists are not beauty bloggers. We are totally different and have different audiences and reach. We are immersed in the fashion, beauty, celebrity and commercial industry. A lot of us do not have YouTube channels and, if we do, they are dramatically different from a beauty blogger's channel both conventional and cleaner ones. We are not into doing reviews for the most part. We rarely have any time for that as we are busy on set. So, if we are going to tout a product or brand on social media, it may be in a post or Instagram Stories and not as in-depth as a bloggers, but we still want to share what we love.
There used to be a time when brands would just send out product to artists to have featured in their kits and on their makeup tables to be seen by models, celebrities, beauty editors, photographers and other artists. It was the way to get them in the public. Now, I find there are sometimes very specific and grand expectations by companies who want a lot in exchange for product, and they want it now. I am more than happy to accept a brands offer of product if it is something I am interested in and meets my criteria, but I like to take my time trying things out to see how they perform and work.
With items like skincare, there is no way to fast forward. Makeup is a little easier to judge, but, still, we are busy and prefer to work with something on multiple faces before lauding it and, potentially throwing away our credibility, online. Brands should understand this, and we need to respect that brands are small. It does cost them to send out product, so we do need to make it worth their while as well. There should be a mutual respect. I have to say, for the most part, I have had the best experiences with a lot of wonderful brands out there. I do let brands know just how I operate, that I don't do reviews or affiliate programs and giveaways. This is just my choice, so by all means always feel free to ask.
Also, do not abuse our knowledge and look for branding and product consulting for just product. We cannot pay our bills with products, whether we love them or not. We have worked for many years to gain the experience and expertise to make us leaders in our fields, so don't take that for granted and expect the world without paying for it. It's not a realistic expectation, and it's not fair to us.  We all have to be very careful with just what we do for free now as it dilutes an industry that is completely changing the way artists can earn a living.
I also don't list what I have used on a model's looks anymore as these images then potentially get reposted by companies, and the models then can look like they are endorsing a brand without being paid. It's something that a lot of artists still do, but I have talked to model agents. They really don't like it, so I have stopped. It doesn't mean I won't respond to comments or messages asking me about what was used. I do that all of the time. Social media is the new way of advertising, we all realize this.
What are things that you feel are missing in clean cosmetics?
Mascara, and liquid and cream liners. There are definitely some that are great, and they are getting closer, but they are still not what I am used to as a professional. I would also like cleaner foundations that glide on, and are more moisturizing and easy to use. While I have found some fantastic ones, I still find a lot of them to be on the drier side and, therefore, harder to blend without copious amounts of facial oil or heavier moisturizer. I always test on myself first before using on clients or for shoots, so I can see how the products apply and wear and, then, how long they last, if they change texture, oxidize or change color. For the most part, we are really there with a lot of the products available now, and I'm super excited to see what comes out in the next few years
What's your secret to creating looks that enhance with makeup yet capture a woman's individuality?
I'm all about enhancing someone in the most natural way possible and taking care of one's skin. Skin prep [is] honestly the most important thing to me. I'm not about heavy or corrective makeup that makes someone feel like they need to look a certain way because what they were given isn't good enough. Blending is also key and very easy to master.
With regards to doing someone's makeup, it all depends on the job. For an actress, you must collaborate with them on their look and build a relationship full of trust with them. They did hire you based off of your work that they have seen, but you can't make it about yourself and what you think. They are women who have a brand and an opinion of what looks good on them, so listening is key along with assessing how much you can offer up at first by way of your opinion.
When you build that trust, you get to collaborate more. They take your advice about trying something more out of the box for them, but you do have to tread lightly at first. With models, the jobs are all different, so it is dependent on the actual client and art director for what look we are going for, and if there are specific products that we must showcase.
I also like looks that are a little more unconventional to make women think about what they view as typically pretty and beautiful. Some of my favorite looks do not include mascara funnily enough. If I'm doing a strong, powerful lip – that is not lipsticky mind you, I really like lipstick that is pressed into the lips – I like it with a dewy, bare face. I also love a warm brown eyeshadow in a simple halo around the eye to give it a bit of lived-in quality and definition without looking made up. I find this keeps things fresh and shows that, while maybe some days you want to wear a full face and have fun, that it's also nice to do something simple that is still beautiful, albeit unconventionally.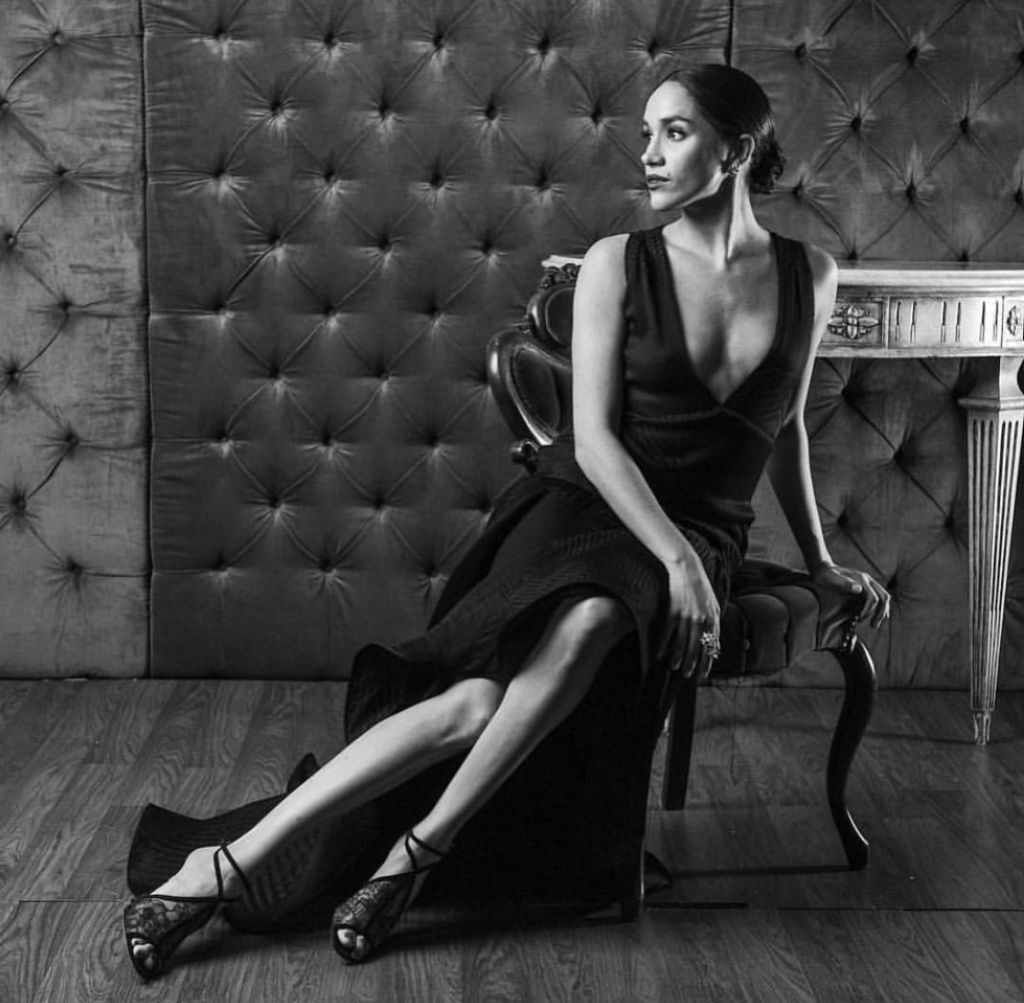 What are makeup trends you're seeing? What about trends you'd like to see go away?
The trends I'm seeing are about clean, fresh skin that looks like it just came out of a facial that involved a lot of massage and hydration, think spa skin. This is a so-called trend I can jump on. Also, I'm loving that there are social accounts out there embracing skin's natural texture, blemishes and acne. We are taught to cover up so much even though we all suffer from skin conditions from time to time.
Honestly, I'm not usually into trends as much with regard to cosmetics unless it's improving actual formulas. They're for marketing to make money and for artists to have fun during fashion weeks. If I look back on my work, I have evolved, but I also have a style that I have stayed true to as well. I've just expanded on it and made it more current.
Trends to go away. Crazy, heavy Instagram make-up, I don't like it, but it's not really affecting me too much. Those kids are having fun. So, let them be, but eventually they will hit an age where they cannot wear that much makeup. It's very very easy to pile on the make up when you are young.
How is the influx of indie beauty brands changing the landscape of professional makeup artistry?
More and more brands are being taken into bigger retailers and gaining traction there with some being taken over by large companies. Celebrities are becoming more conscious of the planet, and are requesting and talking about green beauty, which is so awesome. Some [are] even becoming the faces of brands or helping to create their own. Also, more artists are using cleaner brands for special parts of fashion week, and they are recommending these products to magazines and all of their fashion friends, too. I don't see this as a trend. I see it as a lifestyle change for the better overall.
What would you like to see change in industry?
I'm over the preachy, holier-than-thou attitude of some of the wellness industry. I don't like fear mongering either as I believe it actually turns people off. Well, most anyway. What we are seeing now is that we need to be open to new and different things without shaming people while we are doing it. I don't like terms like "toxic" and "chemical free" as almost anything can be toxic [at some] amount, and everything is a chemical. I get what people and brands are saying, but I'd like to see all companies move to be more eco-friendly when it comes to ingredients and packaging — and that means conventional brands, too.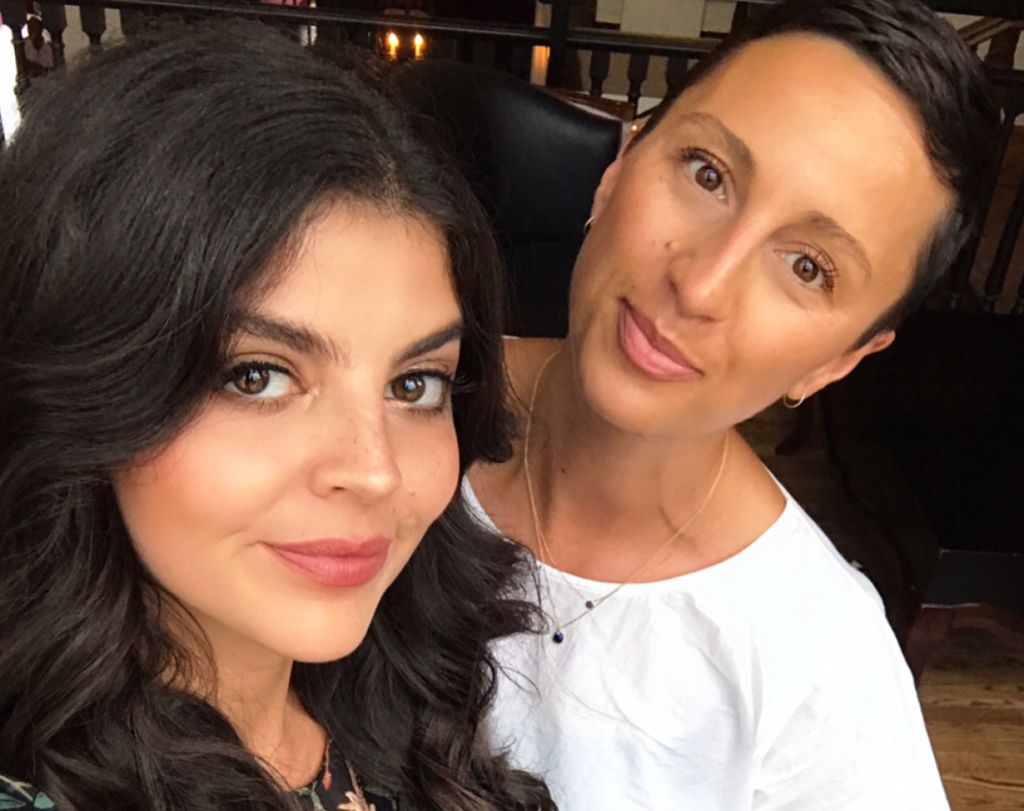 Feature image credit: Blaise Misiek