As Shoppers Turn Their Attention To Amazon, Results Are A Mixed Bag For Indie Beauty Brands
Commanding nearly 40% of the American e-commerce market prior to the pandemic, Amazon has become online shopping's chief artery during it.
For a beauty industry that's long had a lukewarm relationship with the e-tail giant, the centrality of it amid the crisis isn't universally welcome. While beauty and personal care sales appear to be climbing on Amazon as coronavirus rages in the United States, gains aren't distributed equally among products within the category, and current circumstances are exposing infrastructure challenges that are causing brands to reevaluate their reliance on the e-commerce platform.
"Three weeks ago, everybody was in panic mode, so people weren't buying lipsticks and perfumes, but they were buying Lysol wipes and toilet paper," says Rina Yashayeva, VP of marketplace strategy at digital media and marketing agency Stella Rising. "Now, consumer behavior is getting used to the new normal. It's more about working from home than panic buying. With funds not being spent outside of the home, consumers are shifting to e-commerce, and we're seeing a boom overall, but there's less demand for many beauty products."
Yashayeva identifies makeup, sunscreen and fragrance as products dealing with Amazon sales dives. In early March, the search terms "perfumes for women" and "sunscreen" dropped 62 and 89 spots, respectively. In contrast, searches for at-home nail and hair color products have skyrocketed. Last week, Yashayeva points out the No. 3 search term in beauty was "gel nail polish" and the No. 4 search term was "dip powder nail kits." In the skincare segment on Amazon, she's detected sales being flat to a tad up, while vitamin sales have been soaring.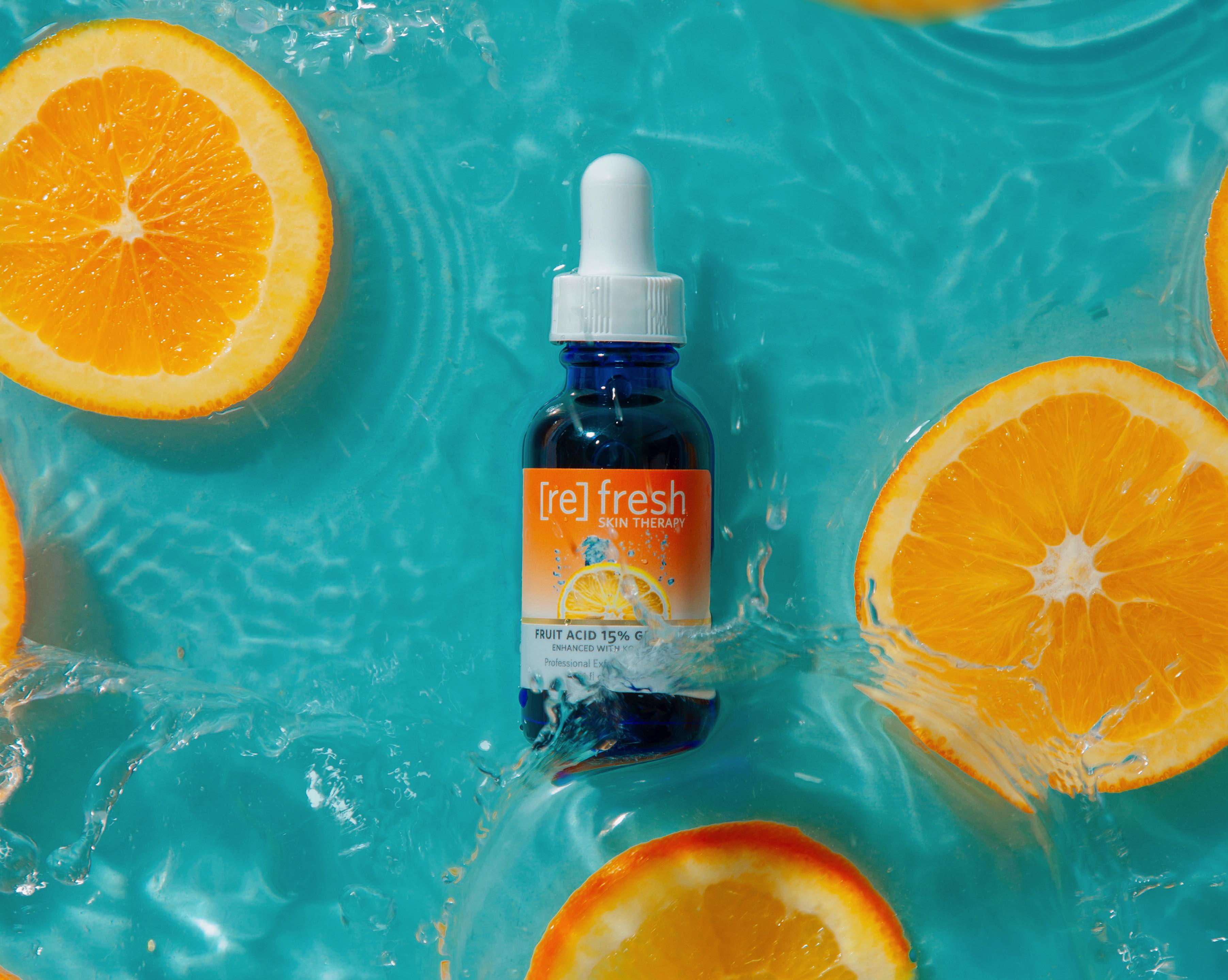 Last week, Kiri Masters, CEO of Amazon agency Bobsled Marketing, told the publication Glossy that beauty and personal care sales on the platform rose 70% from the beginning of the month. The lift in beauty and personal care sales outshines Amazon as a whole. Talking to Yahoo Finance, Bank of America analyst Justin Post predicted Amazon's year-over-year sales will leap 23% compared to previous expectations of a 21% leap.
The rise in beauty and personal care sales has been concentrated in particular merchandise types such as everyday staples, wellness offerings and items relevant to at-home beauty practices. In the week started March 16, menstrual cup brand Saalt's Amazon sales advanced 20%. Across all its channels, the brand's sales accelerated 55%. Period care brand Rael's Amazon sales have more than doubled, and its controlled direct-to-consumer business has escalated 50%. Sales of Amazon natural beauty mainstay Sky Organics' Aloe Vera Gel have mushroomed 300%.
Ingestible specialist Yourlixir Superfoods' sales have doubled on Amazon, and sales for its Organic Spirulina Beauty Powder have spiked 75% "We think the main interest is the immune-boosting qualities of this superfood," says Yourlixir co-founder Antonella Nardi, referring to spirulina. "As you know, people are trying to stay as healthy as possible during these times. So, although consumer spending overall has definitely dropped due to the uncertainty of work and future income, people—us included—seem to be open to spending on health- and wellness-enhancing products, programs and supplements."
The picture in skincare, cosmetics and haircare is decidedly cloudier. Men's haircare and personal care brand Jack Henry's Amazon sales are down 50%. On the other hand, its website has registered a 100% sales bump, buoyed by a 25% discount. Skincare and eyelash product brand Endure Beauty's and skincare brand Evenprime's Amazon sales have decreased. They declined to disclose the extent of the decreases. However, Evenprime's site has notched a double-digit sales hike, and it's experiencing mounting digital interaction with consumers. As an example, CEO and founder Koh Kim notes its engagement on Pinterest has exploded by 10X.
"Consumers are shifting to e-commerce, and we're seeing a boom overall, but there's less demand for many beauty products."
The pain in the beauty and personal care category could be worse if items within it weren't often deemed essential, a designation allowing beauty and personal care companies to continue to ship to Amazon warehouses that are prioritizing medical and household supplies. The e-tailer isn't accepting products in categories deemed non-essential until April 5. Even with the essential designation, shipments of beauty and personal care products to shoppers are being delayed to late April. Additionally, Yashayeva reveals vendor purchase orders have been reduced drastically from tens of thousands of dollars to hundreds of dollars per purchase order. Amazon vendors have a relationship to it similar to wholesale relationships between brands and traditional retailers.
Amazon's shipping delays diminish its convenience proposition and enable brands' sites to better compete with it. "Whereas before your website wasn't on equal footing, now, if you can get your website to ship in a week, you are ahead," says Yashayeva. Brands are improving their online shipping options to ensure they can contend for e-commerce purchases as Amazon's shipping speeds slow. Yourlixir enacted free shipping, for instance.
Increasingly, Amazon sellers are weighing whether to switch from Amazon handling their fulfillment under its Fulfilled By Amazon (FBA) program to Fulfilled By Merchant (FBM) in which they handle logistics. For sellers to fulfill Amazon Prime orders or be authorized as so-called Seller Fulfilled Prime, they have to meet various requirements like shipping promptly and adhering to Amazon's generous return policy. FBA fees amount to $2 to $5 an item, according to Yashayeva, but the expenses of a brand running its own fulfillment can exceed those fees. In discussions with brands about moving away from FBA, she says, "We are looking at how negatively their business is being impacted [by shipping delays]. Do they have the operational capabilities and excellence to run FBM? And we are looking at profitability to see if it makes sense to go FBM."
Inside the Amazon environment, indie brands are attracting eyeballs as consumers turn to them after finding inventory from big corporate brands depleted. In a recent survey of 2,000 consumers, Yotpo discovered almost 41% of respondents open to an unfamiliar brand to meet a need that can't be satisfied by a brand familiar to them. More than half of the customers Rael is garnering are new to the brand. Co-founder Yanghee Paik says, "We believe many of them will come back after trying our products and experiencing the difference."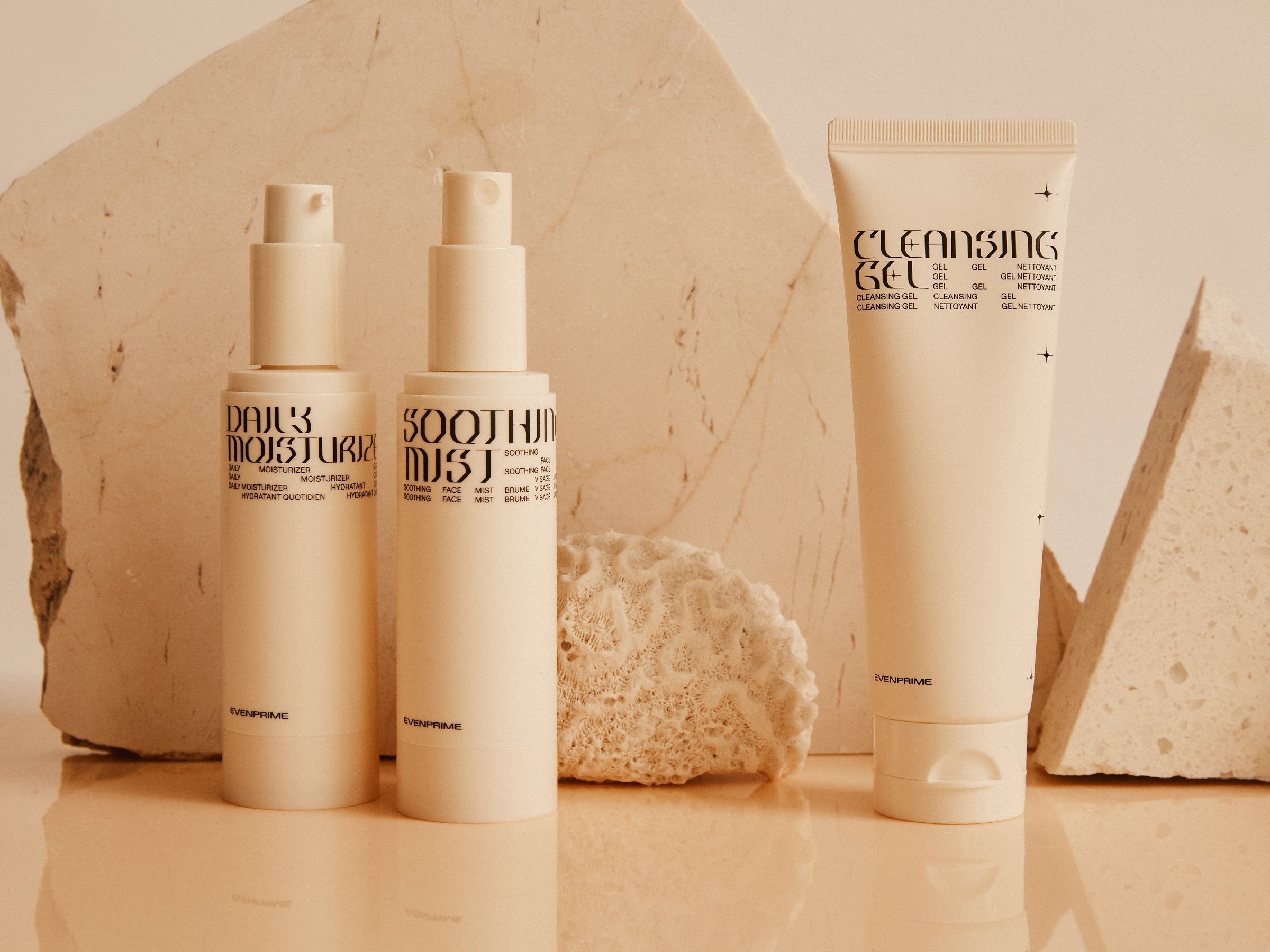 Brands are getting in front of new customers without boosting their Amazon advertising spends. Paik says, "We tried to keep the [percentage] of spend slightly lower than usual to conserve cash due to the uncertain economic situation." Yashayeva says some of Stella Rising's clients have stopped advertising on Amazon completely. She suggests that beauty companies maintain at least minimal advertising to protect search terms associated with their brands. That's a strategy Evenprime is pursuing. Amazon has temporary suspended promotional activities like coupons and lightning deals.
The long-term effects of the e-commerce dynamics shaped by the coronavirus are unclear. The beauty industry, especially the luxury tier of it, hasn't been a huge fan of Amazon, where counterfeiting, price undercutting and branding deficiencies have often rendered it a defensive channel that traditional beauty companies participate in once they conclude nonparticipation is harming their operations. Yashayeva isn't convinced the spotlight on Amazon today will change the stances of luxury beauty brands. She says, "In terms of how beauty brands view Amazon, it remains to be seen. What's happening now isn't luxury versus mass, it's essentials versus non-essentials."
Joanna Shu, founder and COO of Refresh Skin Therapy, a skincare brand that's had sales surge by 2.5 times across digital outlets, including Amazon, costco.com and its site, foresees e-commerce becoming a greater portion of the beauty revenue pie going forward. Last year, eMarketer figured e-commerce accounted for just over 10% of health, personal care and beauty retail sales. Despite the ascendance of e-commerce, Shu argues Amazon could emerge from the pandemic weakened. The e-tailer is hiring 100,000 warehouse and delivery workers to cope with swelling purchases. Simultaneously, warehouse employees have criticized Amazon for lack of safety precautions and organized strikes to compel the company to protect their health.
"They're working people in the warehouse like crazy," says Shu. "Before, you never saw them and, now, you are seeing them in the news, and I think that's going to have an impact."