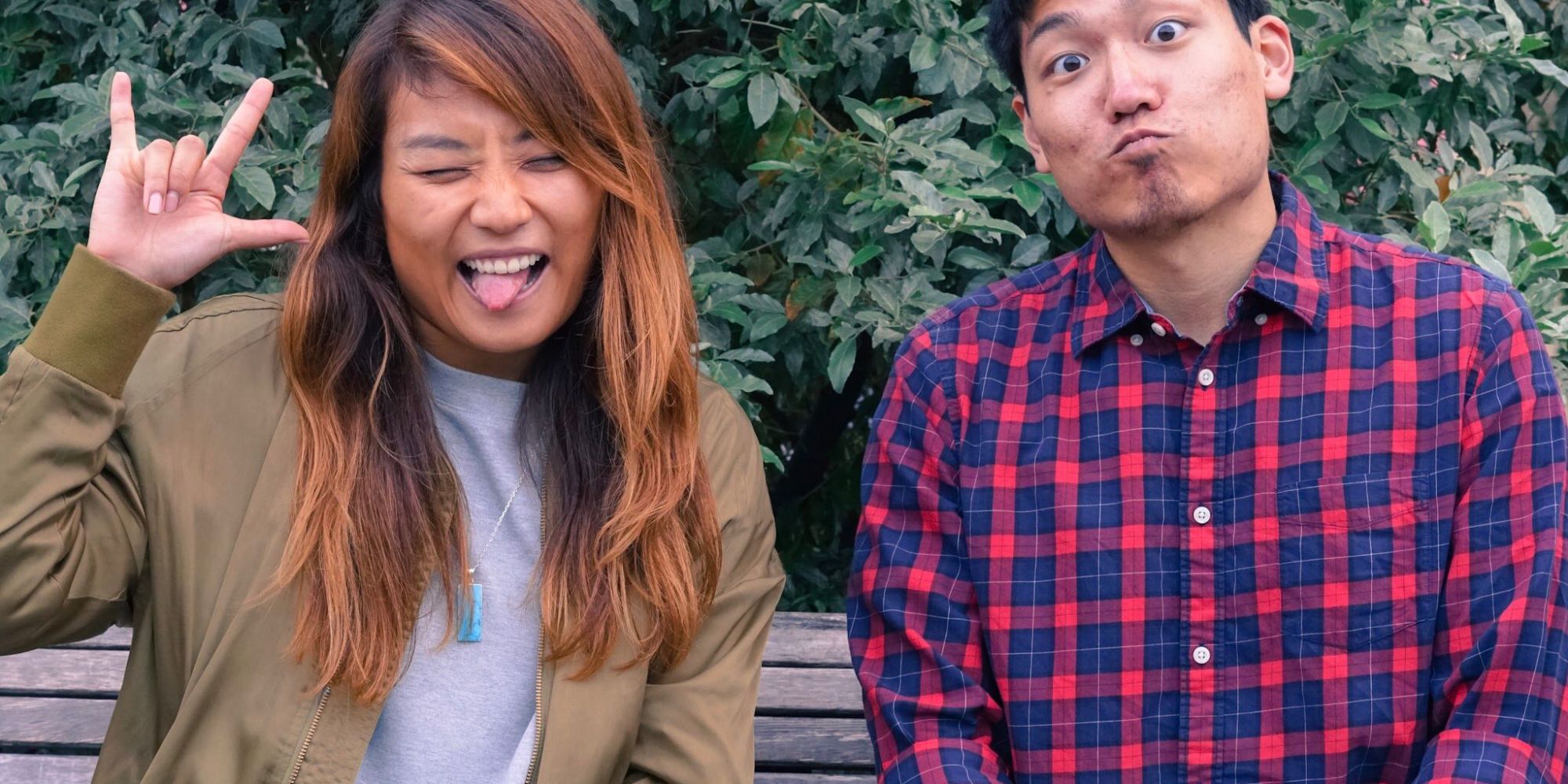 This Sibling Duo Started A Simple Skincare Line For Unfussy Guys
Evenprime founder Koh Kim's younger siblings Andrew and Jason gave her a window into the secrets of the opposite sex, including that guys don't grasp skincare the way women who've been scouring beauty aisles since their pre-teen years do.
"They would ask me questions about how to deal with a whole host of issues like acne and oily skin. I thought, 'Wow, they really have no idea what to do.' Guys don't go into Sephora or Ulta, and channels don't really exist for them," says Kim. "There are plenty of skincare lines out there, but the challenge is they really don't know where to start. They are looking for a brand that cuts through the BS."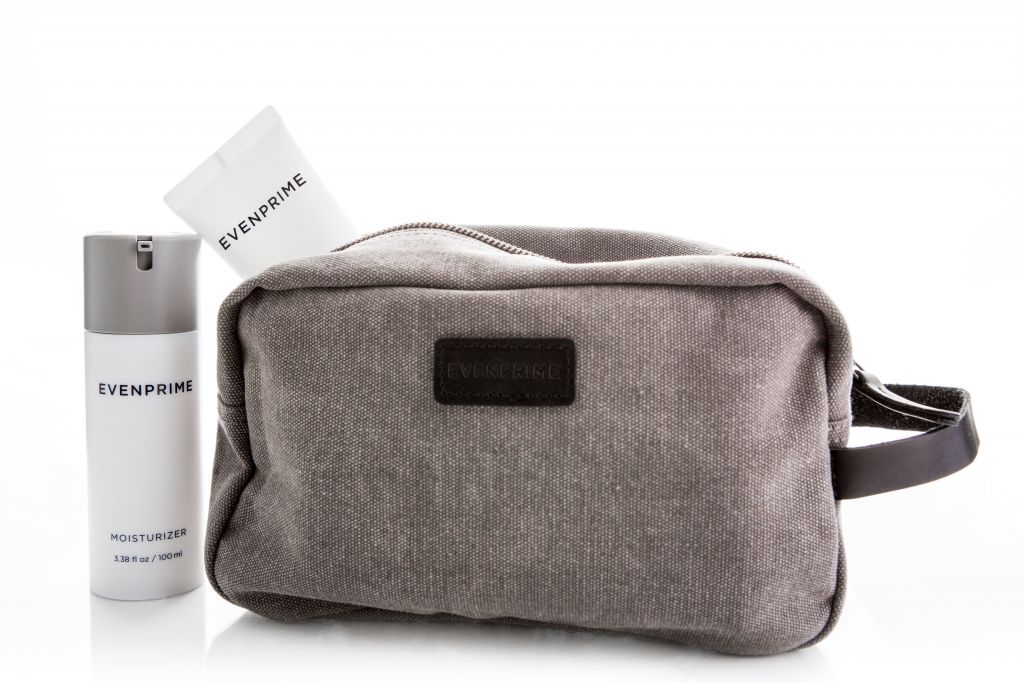 To matriculate men into practical skincare regimens, Kim and her brother Andrew created the San Francisco-based brand Evenprime with a $45 core set of two products: a 3.38-oz. cleanser and a 3.38-oz. moisturizer. The products' potent, but stripped-down formulas – Kim emphasizes the cleanser has only 10 ingredients – were developed with Korean labs and manufacturers.
"Our customers have never had a routine, so we want them to begin with a great foundation to dive into the skincare world," says Kim, noting the brand name refers to two, the only even prime number, and emphasizes the significance of the debut pair of products. "We started with a cleanser and moisturizer because those are two basic things a guy should do. It's all about making it accessible and bringing in products our customers could easily understand."
New to the skincare industry, Kim, formerly in business development at Google Play Games, invested $150,000 and received $75,000 in an angel round to get Evenprime off the ground. "I am personally a big believer in not having to raise a lot of money, especially when you are trying to establish yourself in the beginning," she says. "I think the last startup I was working with raised too much money and lost sight of what's important. If you are limited and have just enough resources, you really focus on what's important."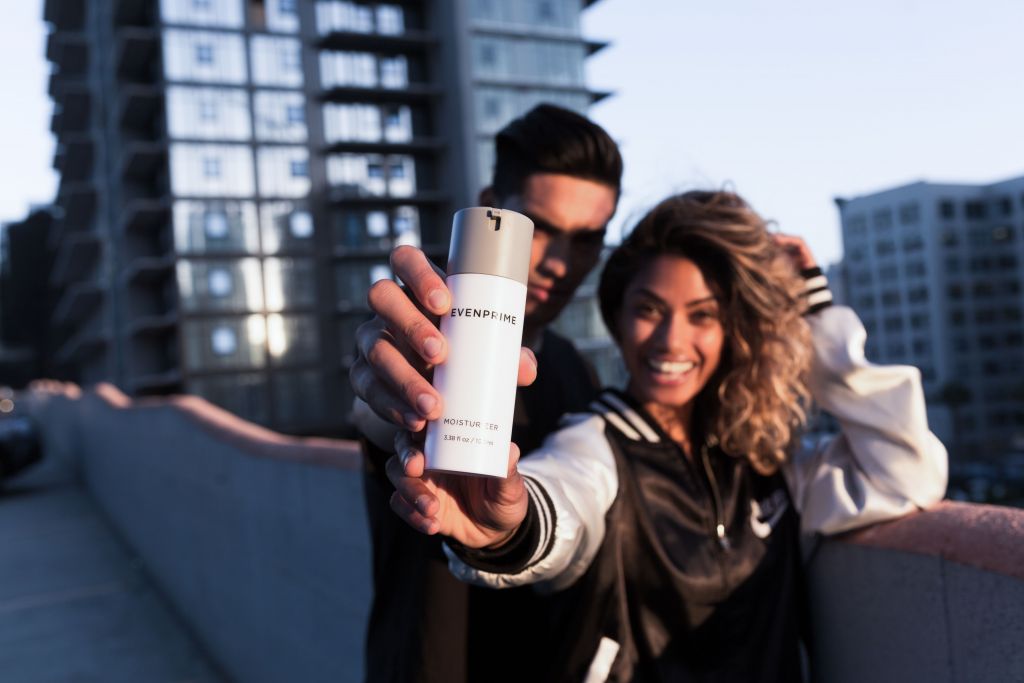 Kim forecasts Evenprime's subscription service, which slashes the price of the core set by 5%, will be a strong business driver for the brand. She reasons that the subscription model suits male purchasing behavior. "If you talk to guys about their grooming habits, it's very rare for them to switch brands. Once they find something that works well, they tend to stick with it," says Kim. Evenprime's goal is to sign up 1,000 people to its subscription service in its first year, a total that could generate $200,000 in revenues during that period. Outside of the subscription service, the cleanser can be bought for $18 and the moisturizer for $28.
Evenprime's tone is insider-y yet incredibly friendly. Blog and social media posts dish on behind-the-scenes goings-on. One blog story reveals Kim and her brother had trouble nailing down the gray shade used in Evenprime's straightforward packaging. They discussed a matte silver, but it was too shiny. Eventually, they settled on a bluish cool gray. "We knew the minimalist understated tone would be the right accent color for our brand," the story divulges. Andrew also lets customers in on his skincare concerns in videos. "I'm can't rely on my friends. A lot of them didn't know anything," he admits in an Instagram post.
The objective with Evenprime's social media and online activity is to encourage conversation. Kim has been reaching out to a diverse array of influencers involved in music, Parkour and more to spark dialogue, but asserts influencer marketing is tough in the skincare segment. "There's a big problem in beauty with sponsored creators and ad sponsorships where you have to pay x dollars to get sponsors posts, and it's unclear if the creators are driving the traffic they're supposed to drive," says Kim. "It's very difficult to track the ROI."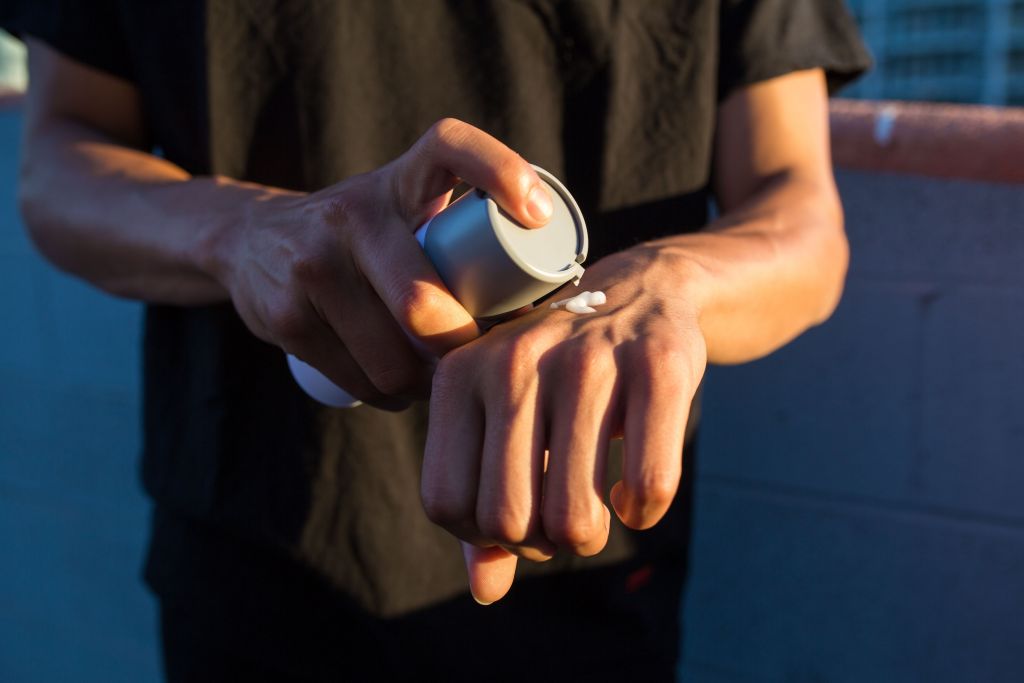 Evenprime will adjust its marketing strategies and even its formula according to consumer preferences. Kim is keen to learn their opinions on everything from pumps to prices to the products that Evenprime should come out with next. She says, "We are evolving the formulation as we go, and the formulation we have now is designed to be the baseline."