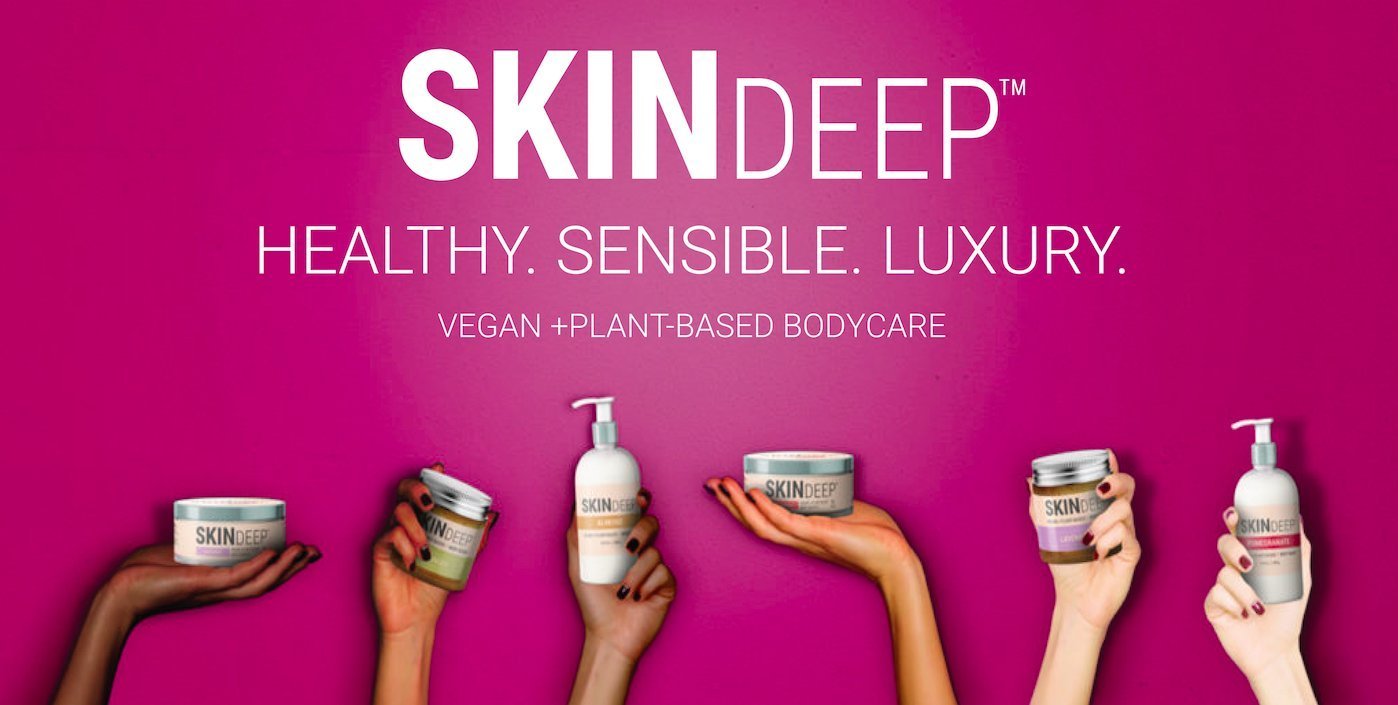 Skin Deep Wants To Bring Better Body Care To All Without Breaking The Bank
During a brutal winter in Chicago seven years ago, human rights attorney Dominique Covington Boseman's eczema just wouldn't go away. She slathered on store-bought creams, but they were no help. Boseman resorted to researching ingredients that might do the trick and concocted a recipe in her kitchen in a desperate attempt to relieve her persistent irritation.
"I noticed my skin really started to get better. Family and friends tried it as well, and they all thought it was amazing. It grew from there," she says. "I went into business by accident, but I definitely thought I had something special."
That something special is Skin Deep, a natural body care brand Boseman officially launched in 2015 and overhauled in 2018 to ready it for retail. In February this year, the brand entered four Whole Foods stores in Georgia, where Boseman currently lives in Marietta, and it's rolling out to three additional stores at the grocery chain in November.
Whittled down from as many as 15 products, Skin Deep today offers a tight selection of three products priced from $11.99 to $18.99: Body Scrub, Body Wash and Body Souffle, "We want our products to be healthy and affordable, but also provide a luxury experience," says Boseman. "Women are smart. They know when they're paying too much for something. We want to speak to smart, savvy women who want a healthy product, but don't want to overpay."
She figures Skin Deep's potential customers may be using Jergens and could be convinced to spend a bit more on better-for-you vegan products, or they're applying natural ingredients like coconut oil or shea butter and might be won over by the brand's superior experience. It's bestselling Body Souffle containing shea butter, and olive, sweet almond, coconut, jojoba and castor oils, which surprises purchasers of competitor shea body butters with its lightweight texture, is its lure, and it's crucial to demonstrate it in stores to drive Skin Deep's sales.
"Women are smart. They know when they're paying too much for something. We want to speak to smart, savvy women who want a healthy product, but don't want to overpay."
"There's a moment of truth when you try the products. First, there's the smell. The scents are really captivating. Once people put the product on their skin, they can see how easily it spreads," says Boseman. "Shea butter doesn't always smell good and feel good. When they open the jar of Souffle and stick their finger in, it's so fluffy, yet moisturizing. It's a very sensory product. People continue to repurchase it because they're not getting anything like it anywhere else." Skin Deep's scents are coco mango, lemon ginger, lavender, almond and pomegranate.
The brand's overhaul wasn't to change the formulas, but to tweak its messaging and design. Intended to stand out, Skin Deep's forthright design incorporates the brand name in large capital letters. Peachy pink is the main color on the labels, and bars of other colors like purple and red indicate scents. Skin Deep's straightforward tagline is, "Healthy. Sensible. Luxury."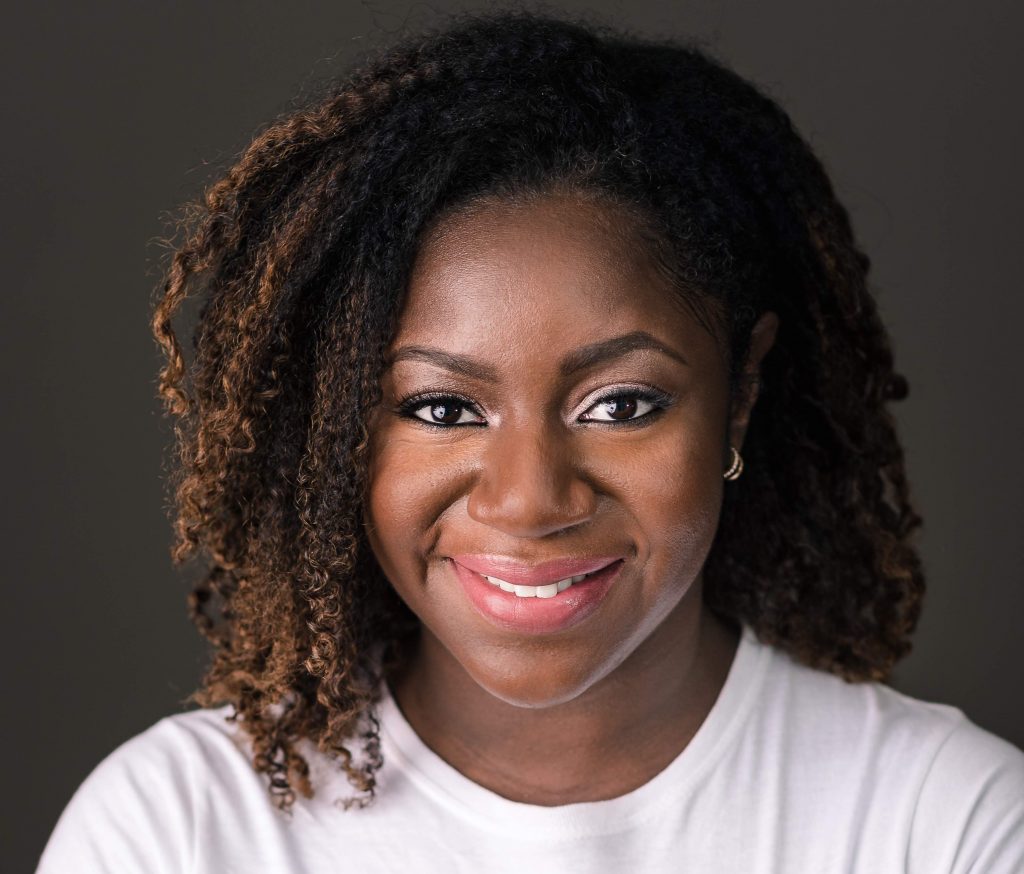 "There are enough beauty companies that are flowery, and we wanted to take a bold and confident approach to beauty. We are about women being empowered to make healthy choices for their beauty routines," says Boseman. "The bold stance has been really paying off."
Next year, Skin Deep is projected to cross $100,000 in sales. Revving up the publicity machine will be a huge part of it hitting that milestone. It's beginning an influencer ambassador program and a public relations push. A weekly podcast and founder series is in development, too. Skin Deep's origins seem to resonate with consumers, and Boseman is happy to share her story with them.
"We are looking for investors willing to grow with the company and not come into a company that's already big, but to see the evolution happen."
On the product front, Boseman has discovered a plethora of products isn't always a wise idea, but she's not opposed to carefully injecting items into Skin Deep's assortment that are vetted by focus groups. Facial care products aimed at sufferers of dry and sensitive skin are in the brand's pipeline. In terms of distribution, Ulta Beauty is a dream retailer for it.
Asked about Skin Deep's pitch to retailers, Boseman responds, "A lot of options for African American women are lower-priced, uninspired and full of chemicals, or they are on the higher-end and not affordable. Skin Deep is in that sweet spot where we have an elevated brand, elevated marketing and elevated products that are premium, and that are at a really affordable price. We allow women to be able to connect with our brand as well as something that's healthy for them."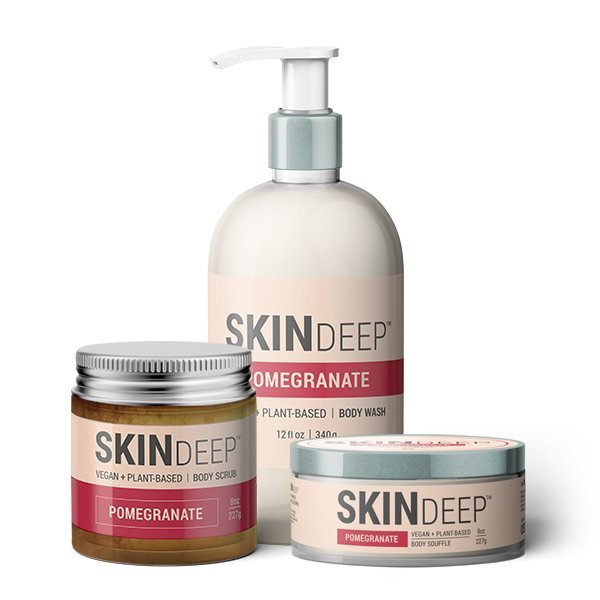 Eventually, Boseman thinks self-funded Skin Deep will have to secure outside capital to support expansion. "While we are a new company with respect to being on retail shelves, our launches have been amazing in these stores. So, for funders who want to get in on a company at a ground stage, we are at a good fit," she says. "We are looking for investors willing to grow with the company and not come into a company that's already big, but to see the evolution happen."
As she builds Skin Deep, Boseman has stepped away from her job as a human rights lawyer. In the beauty industry, she's discovered an embrace of female entrepreneurs. "Women are pictured as combative, and that they don't work together well. I've found that it's been really collaborative, and that's been suprising," says Boseman. "It's something that the legal profession could learn from."