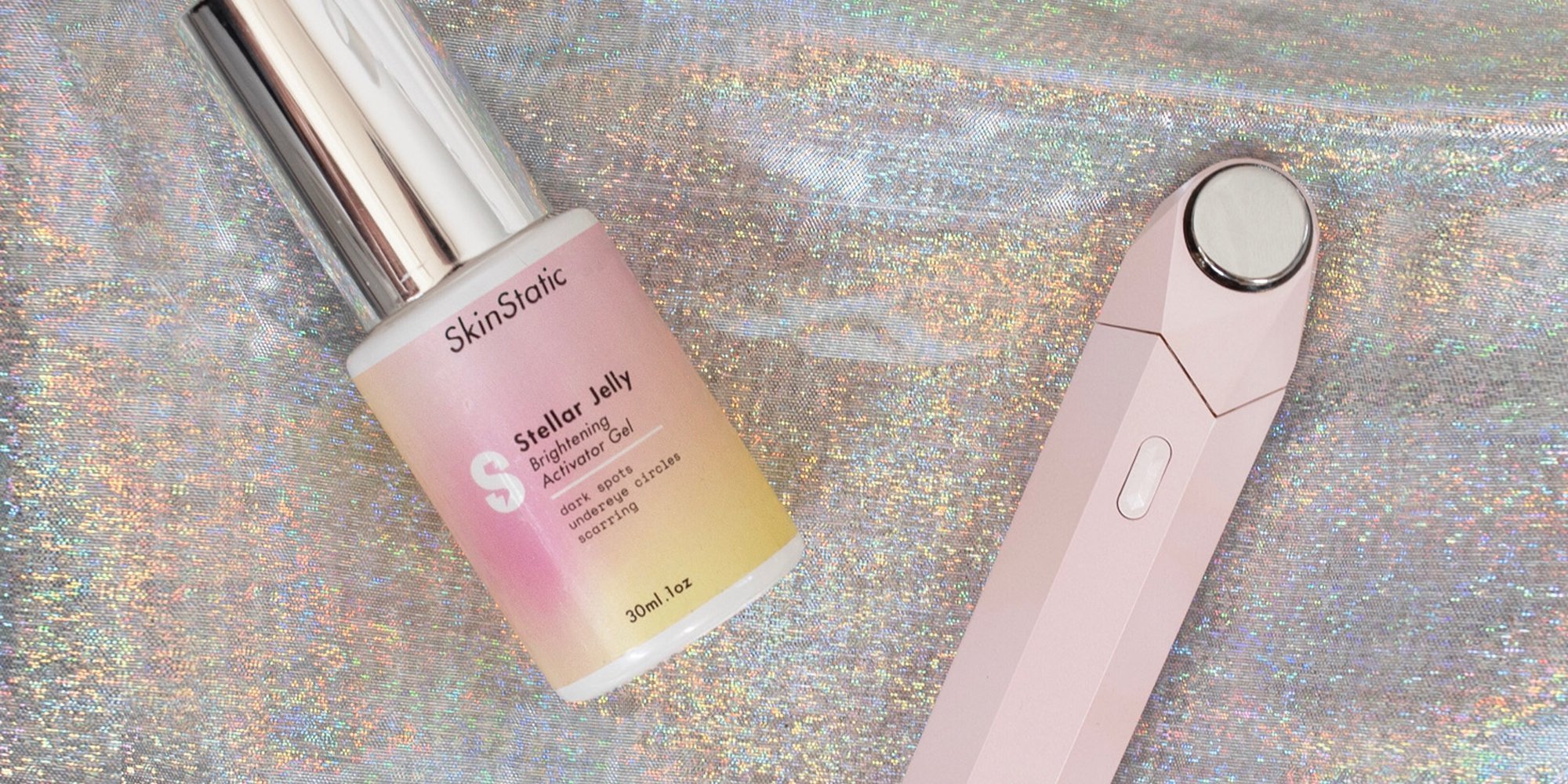 This New Brand Wants To Make Beauty Devices Accessible To All Consumers Dealing With Skin Conditions
Every beauty company owner contends their customers are smart, but Olamide Olowe knows hers are because they study skincare ingredients and products to ensure they work for their stubborn skin issues.
Olowe's new company SkinStatic is set to kick off in the first quarter of next year with a brand called Topicals addressing consumers with moderate to severe skin conditions such as hyperpigmentation, rosacea and psoriasis that often feel left out of the mainstream beauty market. Topicals will pair topical skincare products with beauty devices at affordable prices relative to most available beauty devices.
"We are a skincare brand with a mission to champion the conversation around underserved skin types and create high-tech targeted solutions for overlooked skin concerns," says Olowe, who's founded SkinStatic with chief product officer Claudia Teng. "We have made acne sexy, but there are a ton of other conditions that aren't paid attention to."
Topicals will start out by tackling hyperpigmentation with Surge Stick, an electronic beauty tool that harnesses heat and ultrasonic vibrations to improve the absorption of skincare products, and Stellar Jelly, a brightening gel designed to be applied before device usage. At $80, Olowe estimates Surge Stick is $120 cheaper than skincare devices priced on average at $200. Stellar Jelly is priced at $40. For consumers otherwise resorting to dermatologists' visits and prescription remedies, the products provide an alternative that's not as cost-prohibitive.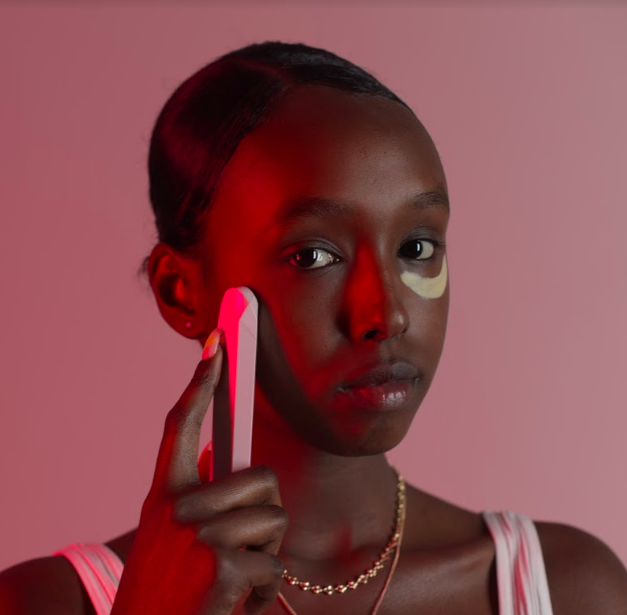 "We want people to have access to this product. Our promise to consumers is that we're accessible. While we could have had super high prices, we want to create a community and have more people tap into what we are doing," says Olowe, adding, "A lot of device companies have made devices for fun and luxury versus utility. We have a utility play." SkinStatic emphasizes it tests its products on all skin tones with the goal of generating visible results in six weeks.
Beauty device brands tend to struggle with replenishment. They sell their device, and beauty consumers don't return to them for subsequent purchases. As a consequence, Olowe explains they have to charge a premium on their device because it's their only revenue driver. She's confident a majority of Topicals' sales will be from topical skincare products, and that's a key reason it can keep the price of Surge Stick down.
"We have made acne sexy, but there are a ton of other conditions that aren't paid attention to."
"A lot of brands think their technology is so groundbreaking that consumers will immediately latch onto it, but technology can be intimidating to consumers if they don't understand it. It can be confusing," says Olowe. "We allow people to come in for a specific skin condition versus the technology, and we'll have the ability to grow the brand with recurring revenue from the consumable skincare."
Olowe describes Topicals' core customers as skintellectuals largely aged 16- to 30-years-old. They read up on skincare science and the latest ingredients, and don't buy into the hype of unsubstantiated marketing claims because they've been let down by too many brands swearing their products deliver the world. Efficacious formulations trump clean and natural ingredient lists for Topicals' skintellectual customer base. The brand is committed to putting safe, clinically-proven ingredients in its products.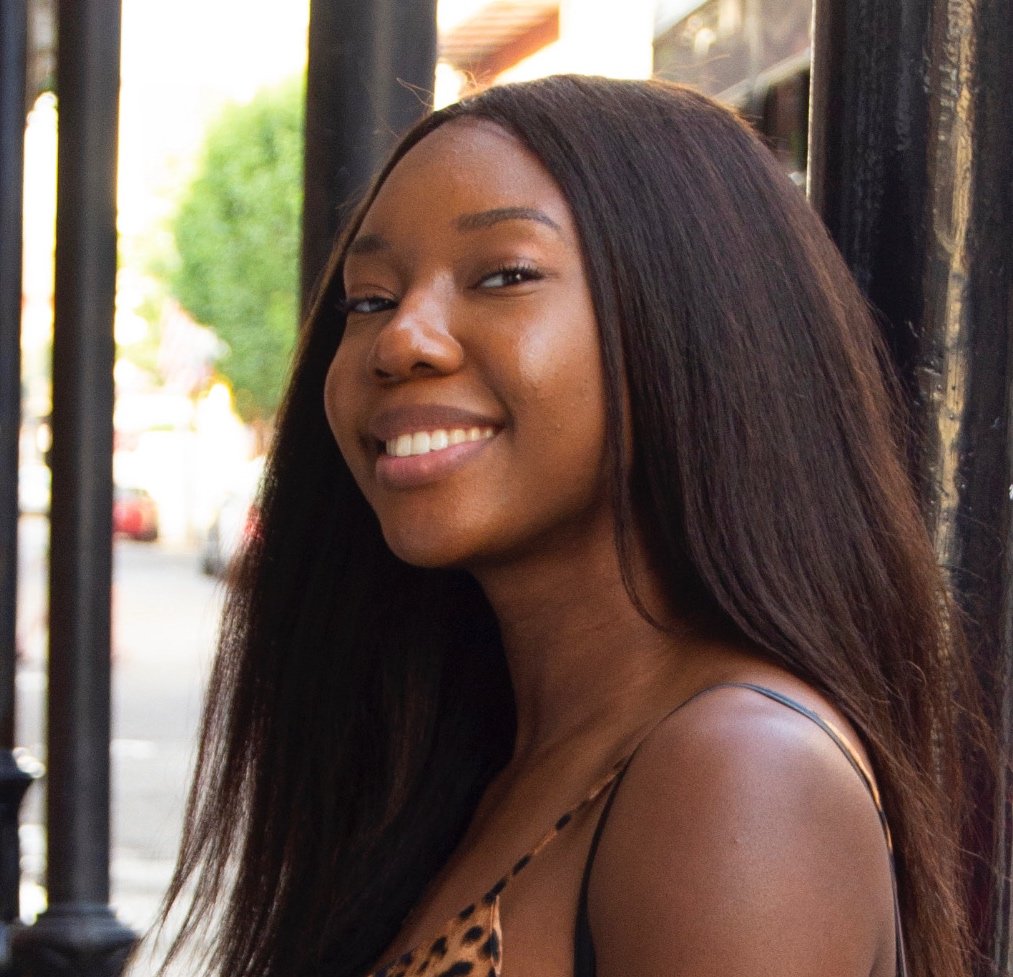 "This customer doesn't speak the same way a typical customer does. Obviously, if you talk to her directly about her skin condition, that's something she's interested in, but she's also interested in not feeling alone," says Olowe. "She's looking for brands that will have an open dialogue about her skin conditions. She doesn't fit the aesthetic of perfect millennial skin. What we have done in the beauty industry is make one type of skin the perfect version of what skin can be, but, in reality, one in four people suffers from a chronic skin condition."
Topicals won't be the only brand from SkinStatic to cater to skintellectuals. Olowe foresees launching multiple brands aimed at a similar audience. In the near term, she plans to release a brand a year under the SkinStatic umbrella. To get its initial brand off the ground, the company has raised $185,000 from Dorm Room Fund, Rough Draft Ventures and Mucker Capital.
"We believe the future is going to be built around a customer archetype that allows us to acquire the customer once to come into our family of brands."
"For a long time, we have seen companies like L'Oréal build around a beauty category. We believe the future is going to be built around a customer archetype that allows us to acquire the customer once to come into our family of brands," says Olowe. "That's exactly what Sundial did. It built brands around a customer that was underserved, and I believe we have the same opportunity."
As a 19-year-old college student at UCLA, Olowe, now 22, received a quick education in the beauty industry by developing the Sundial Brands-owned product line SheaGIRL Beauty with Rechelle Dennis, her friend and the daughter of the parent company's co-founder Richelieu Dennis. She pursued funding for the brand, and pitched Target, Ulta Beauty and Walmart on it. SheaGIRL Beauty didn't continue after Sundial Brands was acquired by Unilever in 2017, but it was pivotal to Olowe taking up a career in beauty rather than the medical field.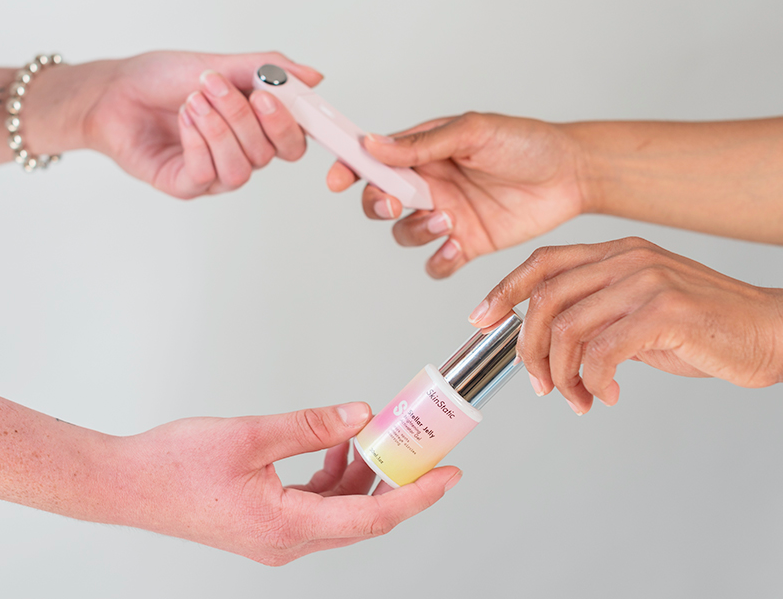 SkinStatic has been in beta mode for six months, and it's amassed a 700-plus person waiting list. To begin, Olowe is focusing on online distribution through its website and e-tailers that fit its customer profile. However, her ambition is to place Topicals in prominent beauty specialty retailers. Olowe declined to discuss revenue projections.
"When you go into a Sephora and Ulta, there's a feeling of being welcomed into the beauty community and, when you have these skin conditions, you aren't exactly welcome," she says. "By bringing in my products, they could not just serve those with mild skin conditions, but serve those battling moderate to severe skin conditions as well. We know that these conditions are usually permanent. So, it's not about fixing people. It's about finding a brand and a community you can identify with, and products that can help you manage your conditions."