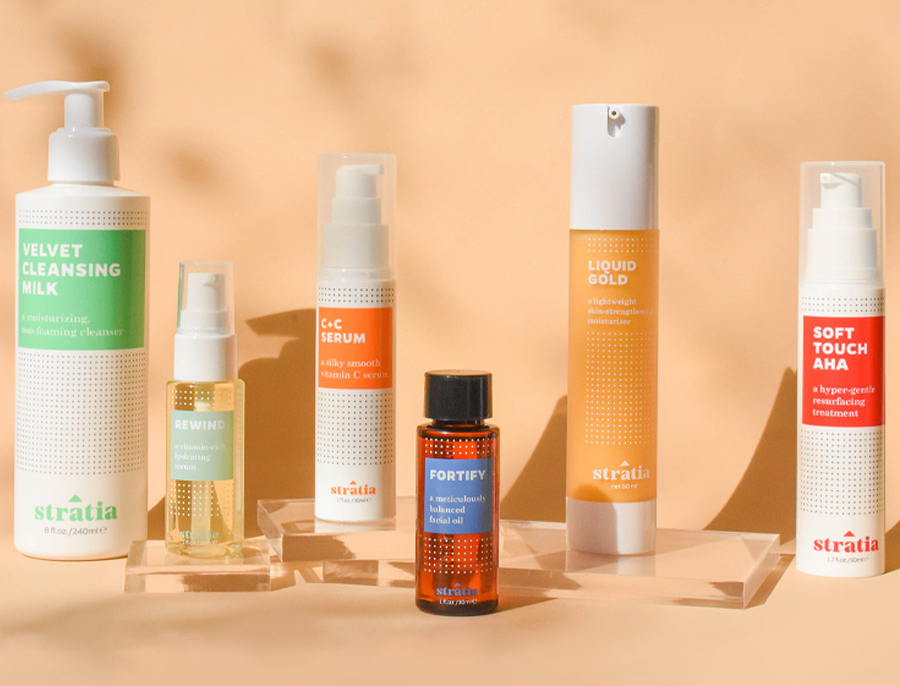 Skintellectual Favorite Stratia Raises $2M From The Body Shop Owner Natura & Co.'s Investment Arm
Skintellectuals spreading the gospel of Stratia have a reason to celebrate. Their favorite brand is very likely to get in the hands of more people soon.
Fable Investments, the venture capital arm of Natura & Co., owner of Natura, Avon, The Body Shop and Aesop, has invested $2 million in Stratia, which has turned bestseller Liquid Gold into, if not real gold, than at least growth. This year, the brand is closing in on $4 million in sales after ringing up $2.5 million last year. Stratia plans to double its sales annually for the next couple of years.
"We didn't need to fundraise. We were profitable since month two. We had a really well-established customer base. We could have kept going as we were indefinitely," says founder Alli Reed. "The capital will help the expansion of Stratia, supporting our marketing efforts and product development, but what was also really important to me was to have a partner in the industry because, as Stratia gets bigger, there are a lot of complex decisions that need to be made that I want to make on best practices rather than me guessing."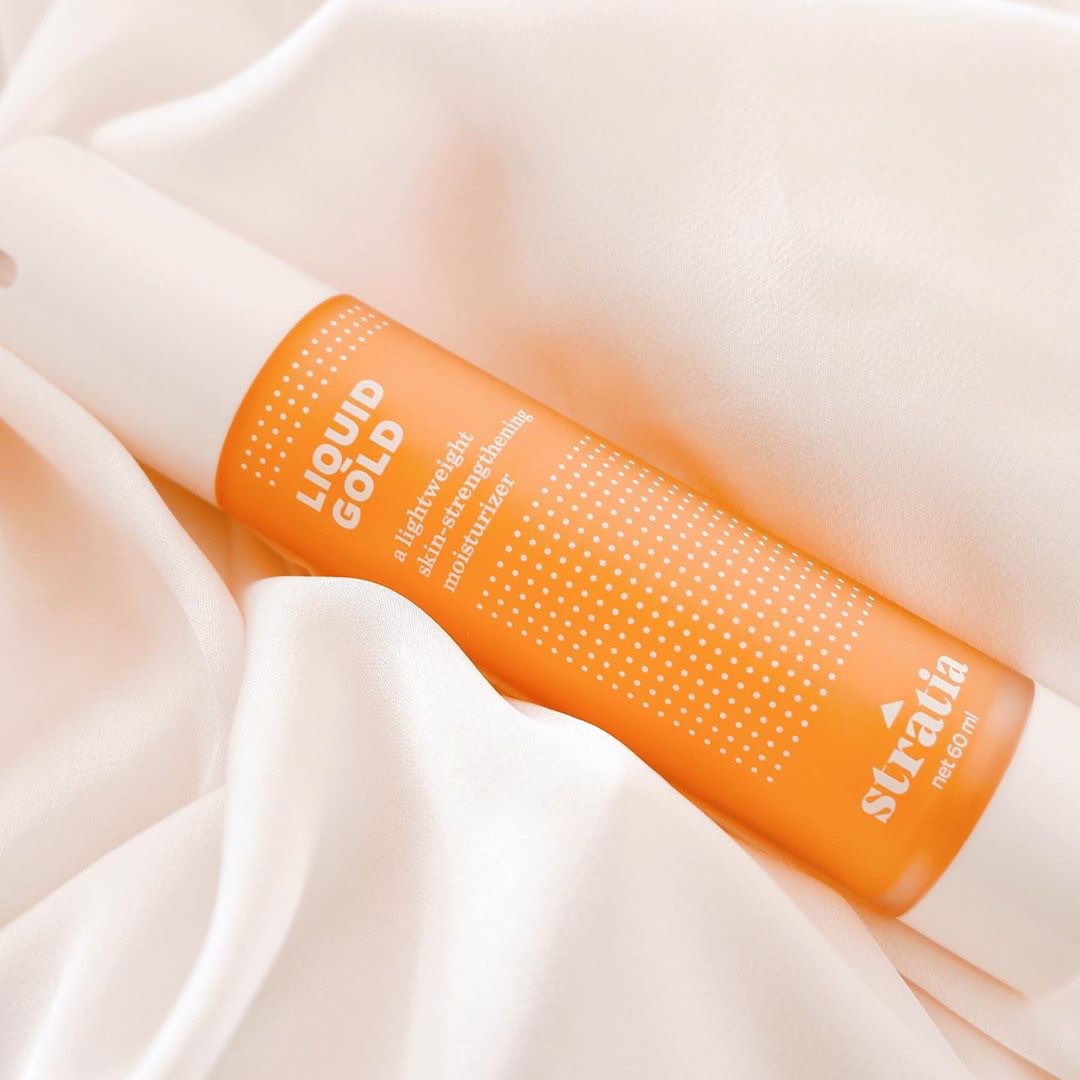 At the outset of Stratia five years ago, its formulation was complex. Its business wasn't. Reed, a chemistry minor in college who went into advertising and missed the science-y stuff she'd done before, was an avid skincare tinkerer and Reddit reader. She decided to try to put a study she saw on the ideal ceramides, fatty acids and cholesterol ratio for skin barrier repair into action and created Liquid Gold. She sold it online and to the skincare-obsessed Reddit community.
Stratia was a side hustle, and Reed didn't expect it to be anything but a side hustle. However, it quickly became too much for her to balance her full-time job with the brand. A few years after The Ordinary and prior to The Inkey List, Stratia arrived as consumers began demanding transparency from skincare brands about the ingredients they're using. In 2017, Reed committed to the brand full-time and, by 2019, she initiated marketing to escalate its presence. Today, it has seven products priced from $15 to $28.
"As Stratia gets bigger, there are a lot of complex decisions that need to be made that I want to make on best practices."
While Liquid Gold is Stratia's bestseller, Reed says customers stick with the rest of the products once they dabble in them. The brand discloses its customer repeat rate is almost 50%, and the amount of customers it has have increased 250% yearly on average. A goal with the investment is to experiment with levers that encourage trial. For example, Reed mentions Stratia will ramp up its sampling program participation. In addition, she's anticipating implementing a skincare quiz on Stratia's website to direct people to the right products for them, doubling down on educational content and throwing events. "We are certainly not going to be putting all of our eggs in the Facebook marketing basket," says Reed.
Known by skincare sophisticates, Reed believes Stratia has an opportunity to amplify its reach with consumers less concerned about everything on INCI lists, including men. Currently, about 20% of its customers are men, and Stratia has made a conscious decision to avoid overly gendered packaging and design. About 20% of its customers are international and stretching its reach abroad is another opportunity.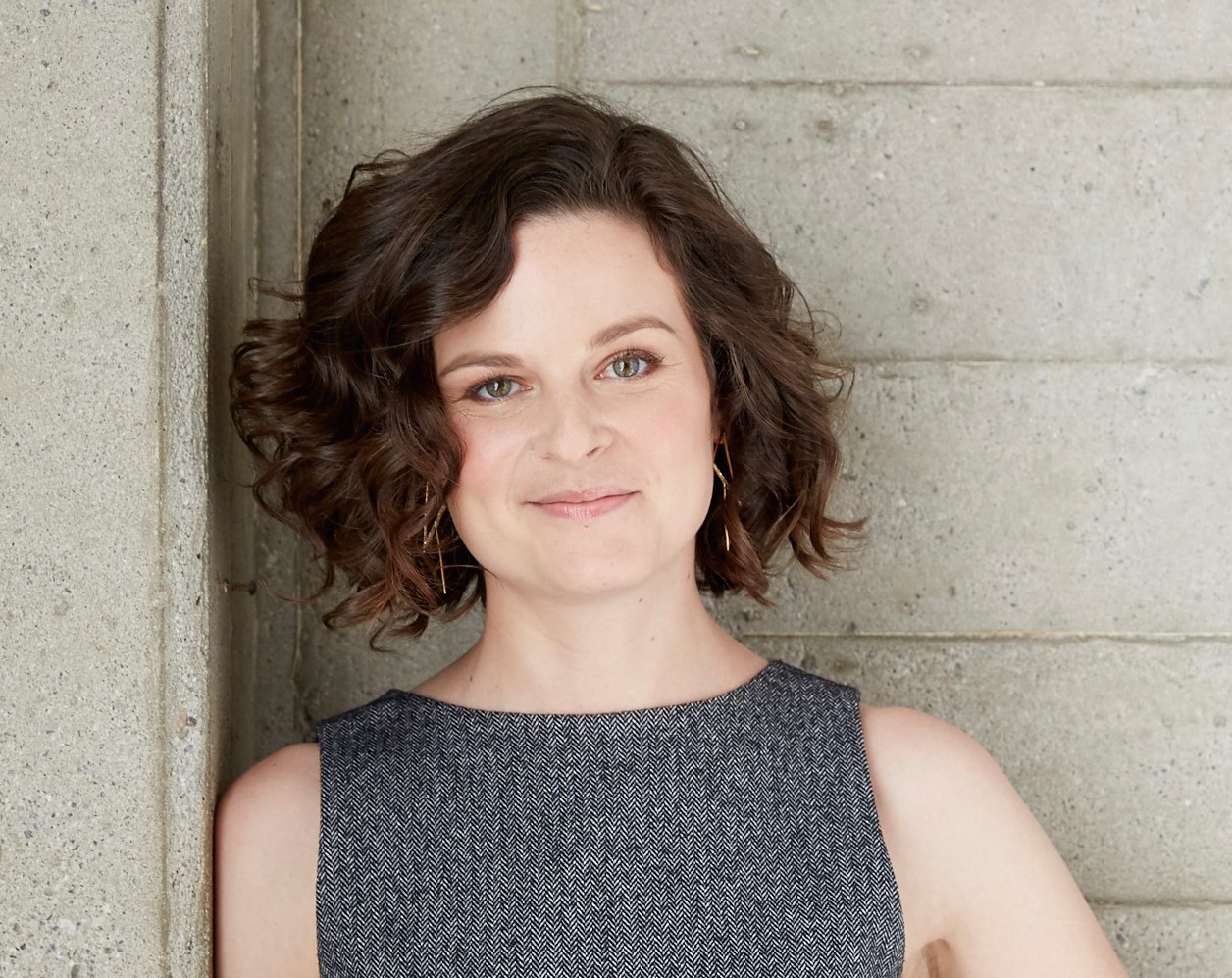 "There are two groups of people that are especially drawn to Stratia. There are the people who do their research, and there are the people who just want skincare that works," says Reed. "They don't want to fuss around and try a million products in beautiful packaging that doesn't do anything. For people who don't want to have to think about skincare, Stratia products just work, and that's it."
Now sitting at six people, Stratia expects to swell its team with operations and marketing talent right away to allow Reed to concentrate on product development and formulation. Subsequent hires will happen reactively as needs arise. Reed formulates Stratia's products and, with exception of an over-the-counter product like sunscreen, doesn't expect to step away from formulating and the rigorous process that goes into it involving numerous prototypes and roughly 1,000 volunteer product testers. Reed doesn't expect Stratia's product release cadence of one to two products a year to change either.
"For people who don't want to have to think about skincare, Stratia products just work, and that's it."
Its retail distribution could change—and become larger. Stratia's only retail partner at the moment is New London Pharmacy, but Reed is considering further retail partners if they buy into Stratia's approach. With the rise of clean beauty, there's been a push in the beauty industry and at retailers against ingredients such as parabens and silicones, but Reed is a proponent of those ingredients.
"Finding the right retailer who sees our science and efficacy focus as a real selling point is the challenge. We use silicones gladly because they're totally safe and really effective. I don't want to partner with a retailer who is going to say, 'You don't need this list of ingredients based on our marketing, so you are off on the side shelf.' I want to find a retailer who really understands Stratia's positioning and who can be a real partner, and I don't want to have to launch a product in Q2 just because the retailer dictates it," says Reed. "That said, I'm really interested in retail because not everyone shops for skincare online."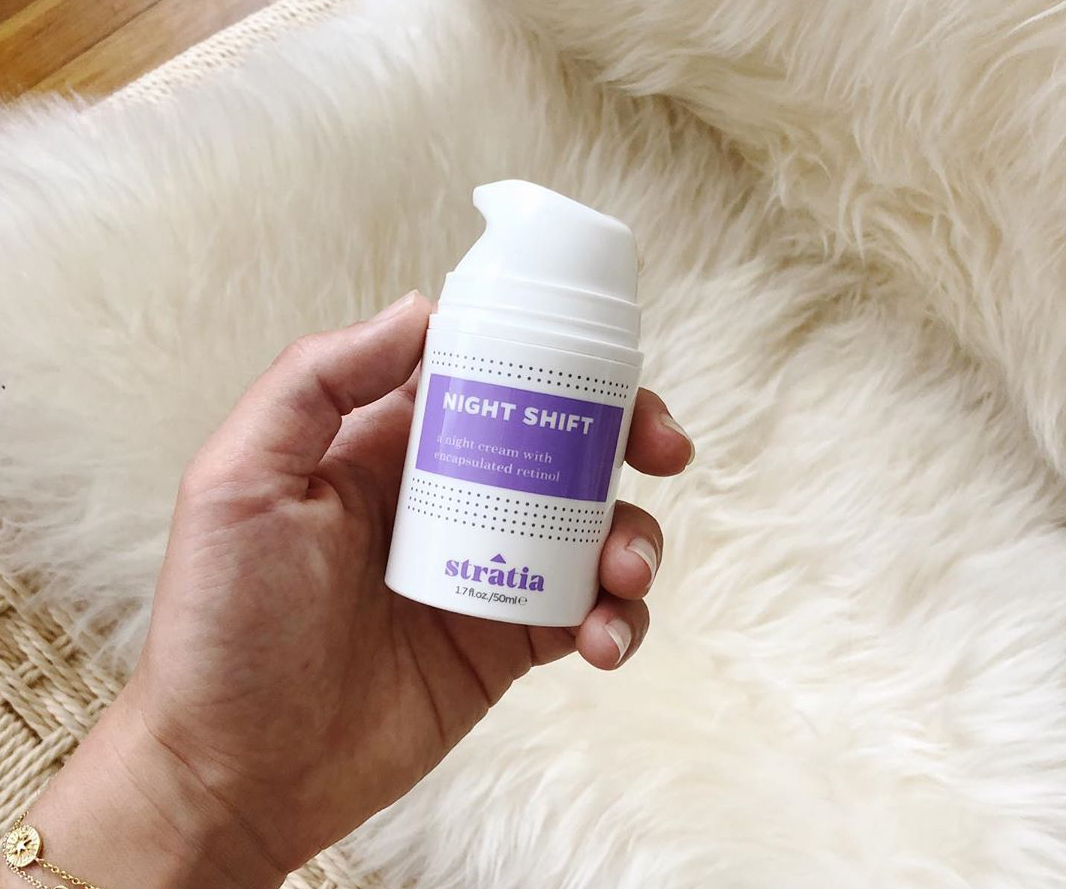 Fable Investments buys into Stratia's approach. The brand joins Maude, Perfumer H and LOLI Beauty in its portfolio. "Stratia immediately struck us as an outstanding example of a product-centric brand: authentic, innovative and confidently challenging the status quo in a meaningful way. We have been impressed with founder Alli Reed's passion and commitment to cut through the noise to really understand the science behind products that truly work  and  enlighten users about skincare," says Fable Investments managing director Thomas  Buisson in a statement. "She has demonstrated incredible resilience, determination and an ability to create long-lasting relationships with her customers—rare qualities that we relentlessly look for when we invest. We are excited to build on the phenomenal traction already demonstrated."
Reed describes fundraising as "tiring" and "daunting." She points to securing the assistance of Elliot Begoun, founder of The Intertwine Group, as one of the most impactful decisions she made during it. "It's not useful to reinvent the wheel," says Reed. "It will save you time and headaches to get someone who knows what they are doing to tell you how to do it."
Many of her learnings from the fundraising rigmarole are about managing emotions and stress. To her fellow entrepreneurs, she recommends, "Set boundaries for yourself like I'm only going to take meetings on Tuesdays. Then, you don't have to think about it for the rest of the week. Be sure to work time into your schedule for what you love to do. It's hard to be rejected so much, and it can weigh on you on an emotional level, so you have to make sure you have structures in place to remind you what it's all for."