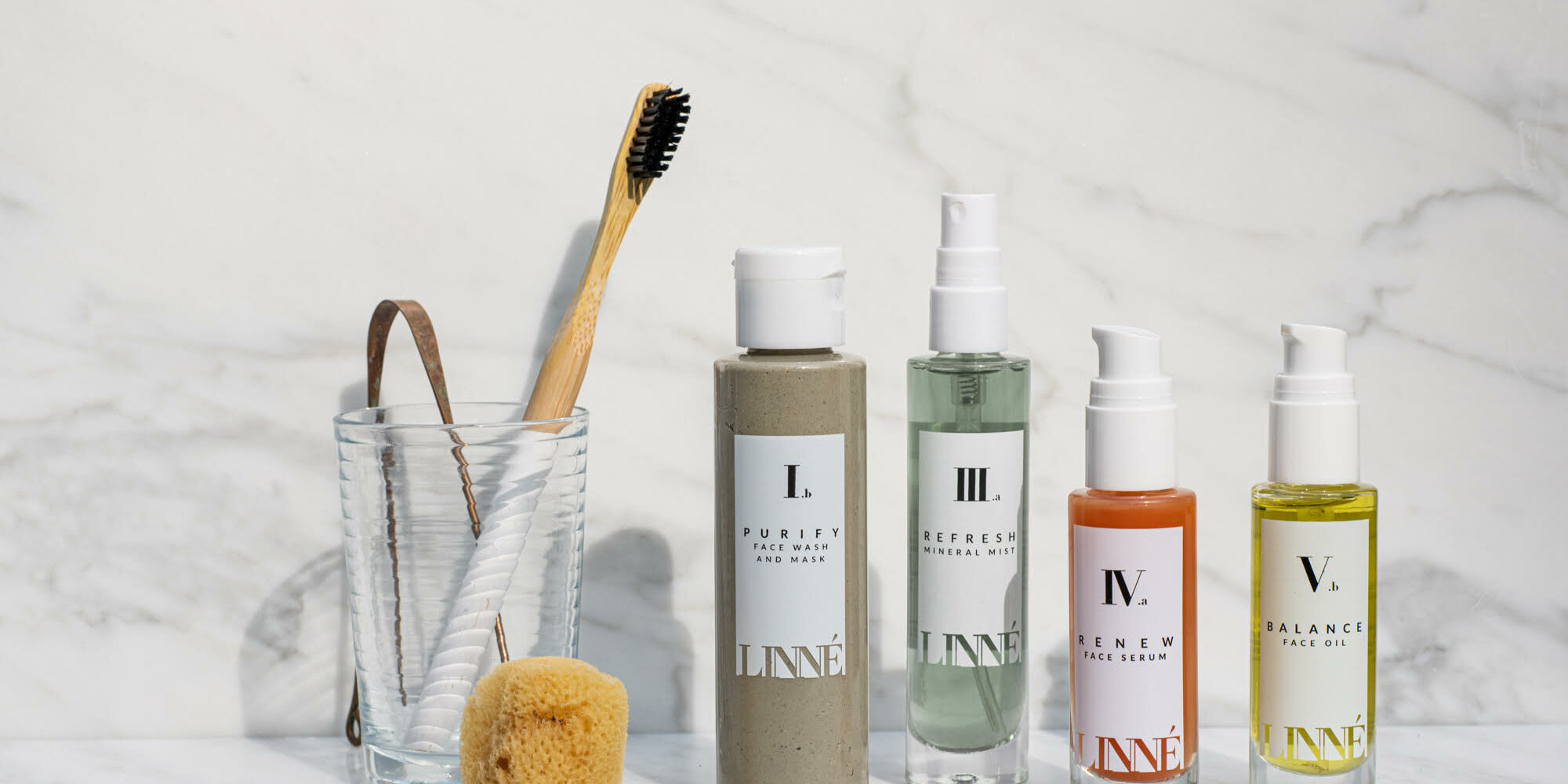 Small-Batch Botanical Skincare Line Linné Is Ready To Bloom
Jenna Levine began tinkering with recipes and sharing the resulting concoctions with her family at an age when most kids are learning to read. Following the instructions of "The Herbal Home Spa" by Greta Breedlove, one of her health-conscious mother's friends, she quickly expanded her kitchen repertoire from food to skincare crafted from household staples like apples and honey
, including 
hair masks, face masks and bath bombs. Her passion for wholesome ingredients wasn't a passing phase. After studying environmental science at Middlebury College and developing an interest in regenerative agricultural, Levine became 
ensconced in the culinary world as a food stylist while continuing to learn about farming and environmental stewardship. "I did a lot of thinking about ingredient sourcing and, ultimately, plant botany, herbal medicine, nutrition," she says. Eventually, Levine yearned for the world of skincare once more and ventured to California, where she studied botany and herbal medicine. There, she worked for True Botanicals and Marie Veronique, a combined entity at the time, as a production assistant before launching her own luxury botanical skincare line,
Linné, in 2016.
Named after Swedish botanist and physician Carl Von Linne, the line relies heavily on suppliers focused on organic, sustainable and wild-harvested botanicals. Beauty Independent spoke to Levine about ingredient sourcing, creating eco-friendly practices, and the launch of 
Linné's 
functional fragrances with skincare and aromatherapy benefits.
What led you to launch your own brand? What did you want to differently from the brands you worked for in the past? 
I think part of the reason I was hired [by True Botanicals and Marie Veronique] was because I came with such strong ingredient knowledge. Because I had been also studying plant chemistry [and] biochemistry, I had this understanding of how plants are properly extracted. I would read ingredient encyclopedias because I was so excited to discover more about the ingredients I would want to use myself. It was super exciting to be a part of their business, but I wanted the autonomy to create for myself.
Marie taught me the concept of a face oil rather than cream. While working for True and Marie, my sister had developed terrible cystic acne and had started Accutane. We met up in Mexico, and she couldn't even be out in the sun because of the heavy retinol. Her skin was dry, inflamed and tender. Given her acne, the last thing she imagined using was a face oil, but, together with her feedback, we iterated until we had a successful product and what is known today as Balance Face Oil. That was our first product, and our line really emerged that way.
My father is a surgeon who has been wearing a protective mask for sometimes eight hours a day for the last 30 years. He's had his fair share of what people have coined today as "maskne," comedones and whiteheads. My mother, being a beauty junkie, had always gotten him all of these great products, but nothing really worked for him. So, he asked me to make him something that might complement the Balance Face Oil. That's how Purify Face Wash came along.
What are your bestselling products?
If I were to pick three, they'd be Purify Face Wash, Renew Face Serum and Repair Face Oil, and maybe the Balance Oil. Our face oils are the most basic and core essentials of our line. I think that's why they're bestsellers. People feel that they're the most essential and are comfortable reordering again and again. Because Purify and Renew were so comprehensive and inclusive in their formulas, they can support a variety of skin types. 
How did you land on your pricing?
I wanted to make sure our products were accessible, but I also wanted supreme quality. I wanted to make sure that we were using ingredients that were supporting fair wages, worker welfare, and had no hidden costs in the production of the ingredients. I wanted to choose packaging that was user-friendly and attractive, but not excessive in its costs and carbon footprint. After considering and balancing all of these important factors, we priced Linné in a way that would keep our business going and be a high-quality, but accessible brand that is more inclusive than exclusive.
How much time and money did you invest into getting Linné off the ground?
I bootstrapped this thing myself. If you were an early Linné loyalist, you probably tried like 50 versions of Purify, and they all worked so differently, but we were thinking, "Should it be creamier? Should it be greener?" We took everything into consideration. Our community was appreciative of the process, and it allowed us to really iterate in a way that served our audience and, in a way, provide a version of clinical testing without a huge investment or overhead loss.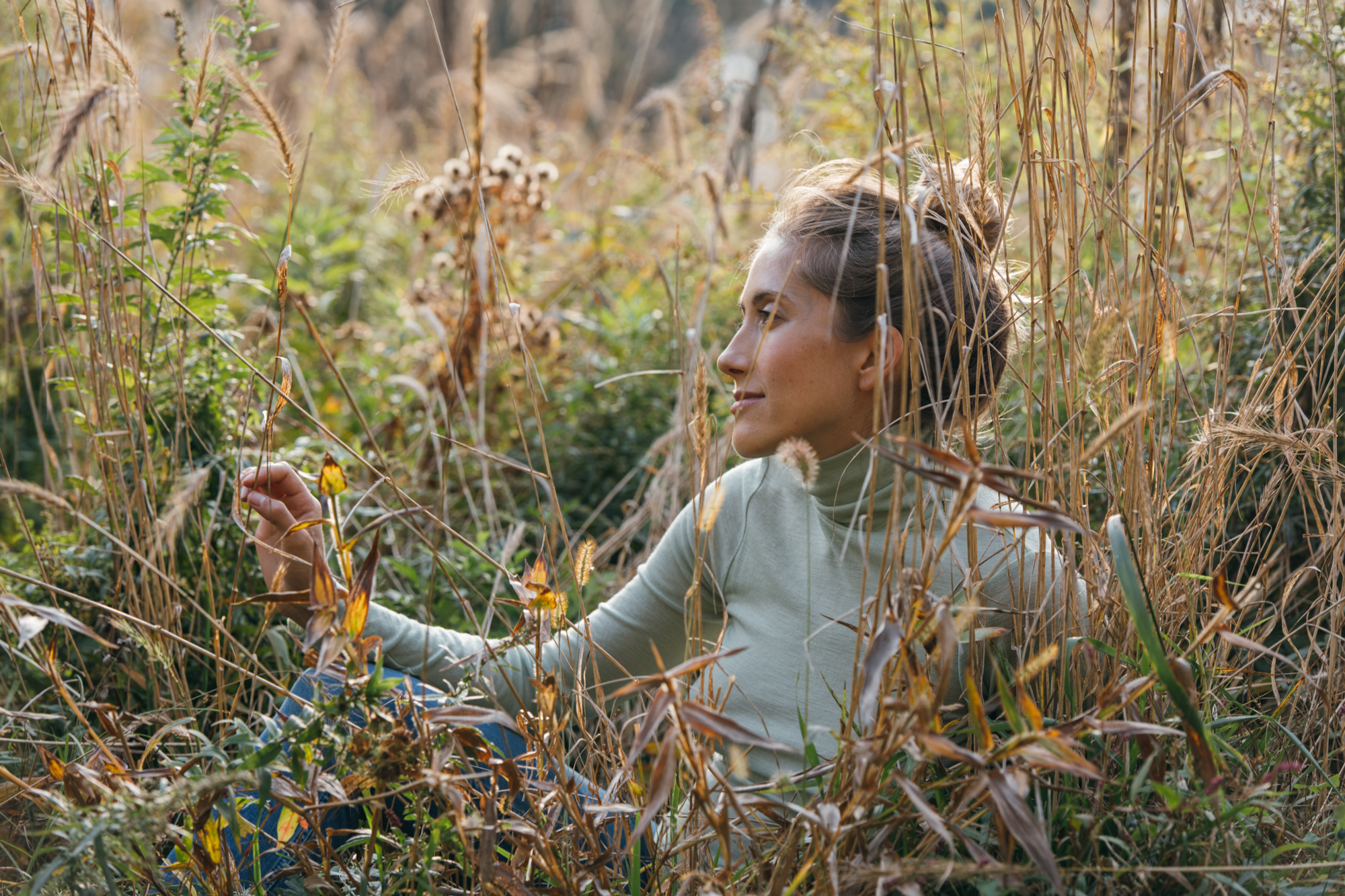 What would you look for in a strategic investor? 
Someone who really can help us scale. Someone who would be able to help us place a CFO and COO to really ramp up operations. When I say scale––pre-COVID––I would really be thinking heavily about retail. We are eager to be in larger retailers and partner with large distributors because we want to be an inclusive brand. We want everyone to have this effective and delicious skincare. But, now, having to shift in the last several months and having to focus more on DTC, we've been partnering with an ad agency and PR. We're really thinking about the structuring of our messaging and marketing for direct-to-consumer.
What inspired you to venture into fragrances?
We've been asked by our Linné community for quite some time to develop a fragrance from the scent of the Repair and Purify. The scents of our products have a real impact. The experience is an essential part of using our products. The functional fragrances that we're launching follow the same approach as I formulated the scent profiles for the skincare products. Essential oils are in there, first and foremost, as active ingredients. Second, they have an aromatherapeutic effect. In most cases, these ingredients either inspire tranquility or they can be invigorating. Sometimes, in many cases, they have both of those properties. Even though they can help you be more alert or help bring more blood flow to the brain, they're not stimulating like caffeine. They make you feel a little more alert, but grounded. Once I knew which kinds of ingredients I wanted to use, I really tried working with them to find the harmony of those scents. I applied that same process to the development of Rise and Rest. 
Tell us about the new functional fragrances. 
We see a very strong connection to behavior, experience, mood and the skin. Stress causes sequences of hormones to play a part in the appearance of our skin. I wanted to create a product that, in its very nature, is a fragrance. It had to have aromatherapeutic properties and, in its own indirect way, would help our skin by making life a little bit easier for us. I came up with Rise and Rest for the two parts of the day. Rise has more invigorating ingredients that help boost energy and mood, certainly things that I need on a daily basis. Rest has a lot of ingredients that help boost mood and release tension, but they're there to help improve sleep, and they can be physically comforting on areas like muscles and any tension [in] the body. Blue chamomile can help trigger calming sensations that are sent from the Vagus nerve to the digestive system. Blue chamomile and frankincense are wonderfully reparative and regenerative. We're not suggesting you necessarily roll this all over your face, but, if you roll it on your temples or your forehead, you're also going to enjoy the benefits of those essential oils topically.
Do you make the products by hand?
I used to hand make all of the products myself for the first two years in my parents' home in Chicago even though I was living in Brooklyn. I would go home every six weeks to two months, which was wild. My mother loved it, even though I took over the house. She was my shipping department for two years. She shipped products out of my previous childhood bedroom. I'm really grateful to my mom for all of her exhaustive efforts. She was the original head of quality control. If you met her, you would get it. She's self-proclaimed herself as a "velvet hammer." She's elegant and has so much warmth to her, but she can come down hard. Now, we work with a wonderful small-batch lab in New Jersey. What's amazing about working with them is they really respect our small-batch process. In essence, [the products] are being made to order. We hope to, one day, produce 20,000 units at a time, but when there will be that kind of demand for it. We're creating really fresh product regularly. [The lab] is cool with that, which is unique. 
How many pieces are in one order typically?
I just created a PO [purchase order] for 1,000 units. 
What are your dream retailers? 
We have several dream retailers, and equally would love to expand our relationships with aestheticians and spas. Immediately, we'd love to partner with boutique operations that have in-house spa services such as Onda Beauty. Credo is also top on our list. We love their mission. Finally, we think, down the line, it would be fantastic to partner with Sephora, as they have so many doors and their varied curation would introduce a whole new demographic to Linné.
What challenges and wins has Linné faced since the pandemic? Have you had to pivot at all? 
Before the pandemic, we were on a real retail growth trajectory. I had just done a huge tour in California mid-February. I had met with a ton of retailers that were super excited and interested in bringing on Linné. Within a few weeks, a lot of things became really uncertain. Out of respect for that uncertainty, we kept communication up with a lot of retailers. We've just let them lead. Some of them have only recently been able to reopen. We're starting to hear back from some of those folks in California and nationwide.
We had put so much time and effort into getting these retail connections. Even though I would be super excited to be in some larger chain, I love working with owner-operated boutiques and really connecting with the founders. Our products do really well in these stores because, oftentimes, these founders are using Linné themselves. So, they really compassionately partner with us, and it makes our job a lot easier and makes for a really fun connection.
We were really sad to see all of that excitement and energy just kind of dissipate. That was challenging. Fortunately, the good and bad of being a small business is we didn't have to let anyone go. We didn't have a retail team of 200 to let go. We were able to shift and put more effort toward social media and other types of programming that would strengthen our business DNA. 
You're officially a plastic-negative company and members of 1% For The Planet. How are you working toward carbon neutrality and/or negativity?
Philanthropy and action have always been a huge part of Linné. I've always admired businesses that understood that there is a triple bottom line, not just a single bottom line, which would be financial gain. There's a social and environmental aspect, as well. So, we've always done things that have made us give back. 
For Giving Tuesday, we gave 15% of that day's sales to Regenerative Agriculture Alliance, which is one of these amazing non-profit organizations and educational facilities. Regenerative agriculture fits very well into Linné's ethos. It's a pretty low-tech and low-cost carbon-reduction system that can help get our planet back on track, so we were able to find them through the help of 1% For The Planet, and we'll ultimately be giving more than 1%.
Some of the ways we're starting to reverse our environmental footprint is by partnering with rePurpose Global. As a plastic-negative brand, for every pound of plastic that Linné puts into the world through our production, we are paying or funding for twice that amount of plastic to be properly recycled in areas of the world where there previously were not municipal structures to support the proper recycling protocols. There's obviously a huge plastics problem in the U.S., but the plastic in the oceans is happening because there aren't systems in place to support proper waste management abroad. 
We use PET plastic that can be infinitely recycled. It's not a low-grade plastic. We use clear plastic and clear glass because they're widely accepted. Purify Face Wash and Activate Body Wash are in PET plastic and are BPA-free. When it comes to plastic recycling, it's the best choice. The best of the worst, you could say, but, of course, it's still a fossil fuel. [This year], we are having custom sleeve tubes made from sugarcane. In most places in the U.S., there isn't a composting infrastructure, and composting buyers don't want to have bioengineered material mixed with their compost because the buyers of that mulch, for example, aren't wanting anything in their mulch. So, that technology still has a while to go. The best solution is the sugarcane plastic, and it can be recycled with other plastic. It's a really fast growing crop. 
How does Linné source its ingredients? 
I am involved too much in every process, [which] looks like a lot of annoying questions from me to the suppliers, but they are very important to us. I want to make sure that the ingredients are Ecocert, organic and are not environmental toxins or have any negative byproducts. I like to work with companies that do clinical testing because that gives me the confidence to build a product we feel does something to serve our customer. For me to say, "OK, I'm going to use this ingredient," it has to check a lot of boxes. 
What's next for Linné? 
We've always worked exclusively with natural plants and minerals. We will continue to do that. We are currently in the formulation process of a sunscreen that will launch next summer. If our face oils are the most raw—being that they're just cold-pressed and organic nuts and seed oils—the sunscreen is going to have some names that the regular Linné customer might struggle to pronounce, which is a real thing that I had to ask myself if I felt OK with, but they're all still completely plant-derived. None of [the ingredients] are environmental toxins. They're super clean for the skin. They're just more refined in the lab than something that is a super sort of raw. We wanted it to be something that someone could wear on their skin at work or something and not have that kind of white cast, just have it be really available for all different skin tones. It's really important that the products have that dissolvability.