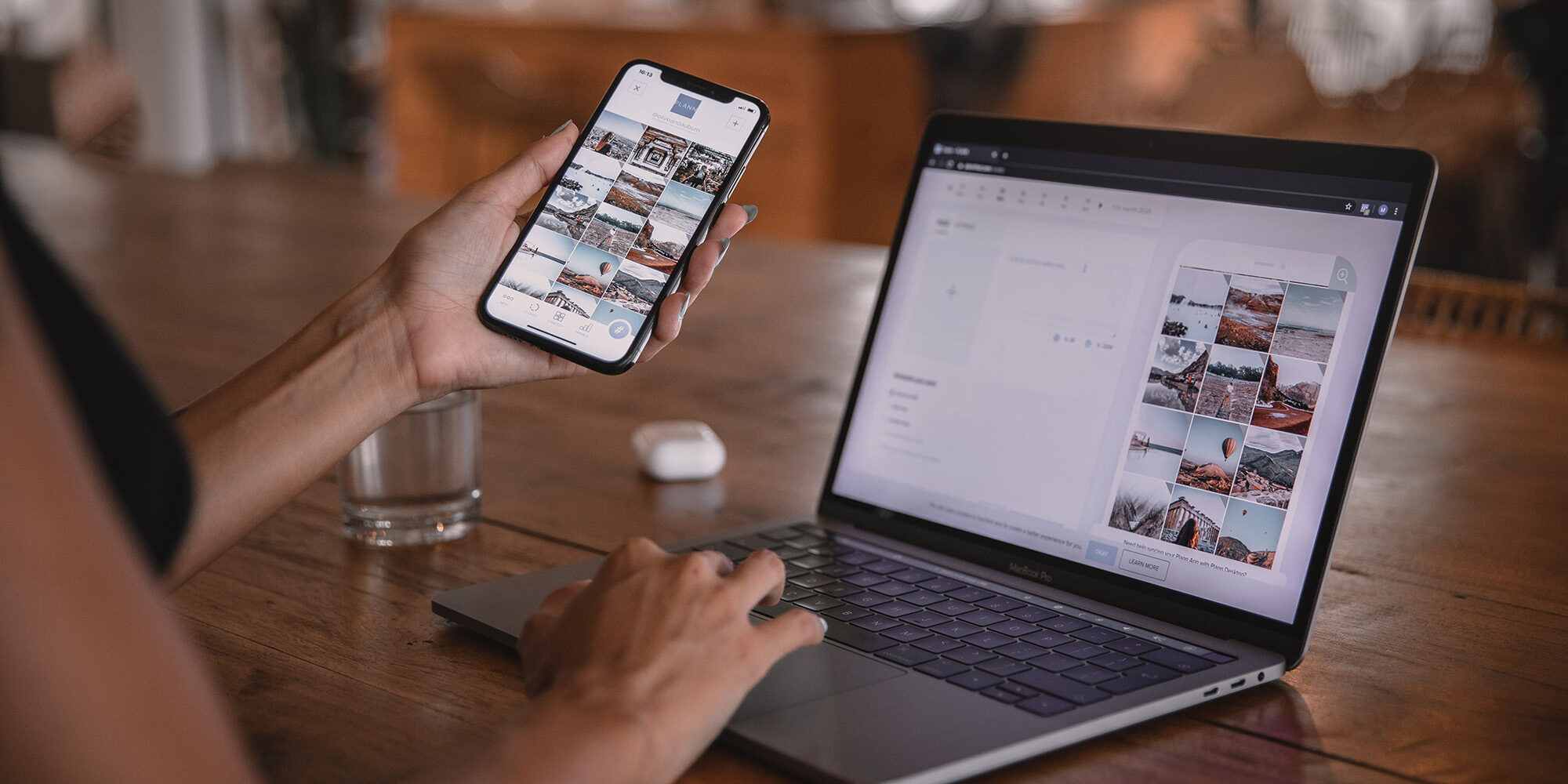 This Week In Social Media: Fundraising, Facebook Alternatives And More
For indie beauty brands, the time spent on and money paid to social media networks is precious and really shouldn't be wasted. To help beauty entrepreneurs preserve time and contemplate strategies for maximizing their spend, we've been tracking the latest news in the social media universe. This week, companies rolled out initiatives and reconsidered their business models as the pandemic continued to rock advertising revenue. Here's a rundown of five recent social media developments to keep you up to date.
1. INSTAGRAM Fundraising
Instagram continues to explore ways to help people raise money for both charitable and personal causes in this time of need. It's now testing Personal Fundraiser, a feature available to select Instagram users in the United States, United Kingdom and Ireland on Android. It will be available next on iOS platforms. Instagram has detected an upsurge in donations made via its platform. In fact, they've doubled in the U.S. over the last 30 days. Since January, Instagram divulges users of it and Facebook drew in excess of $100 million in fundraisers. Read more about the new feature via Forbes here.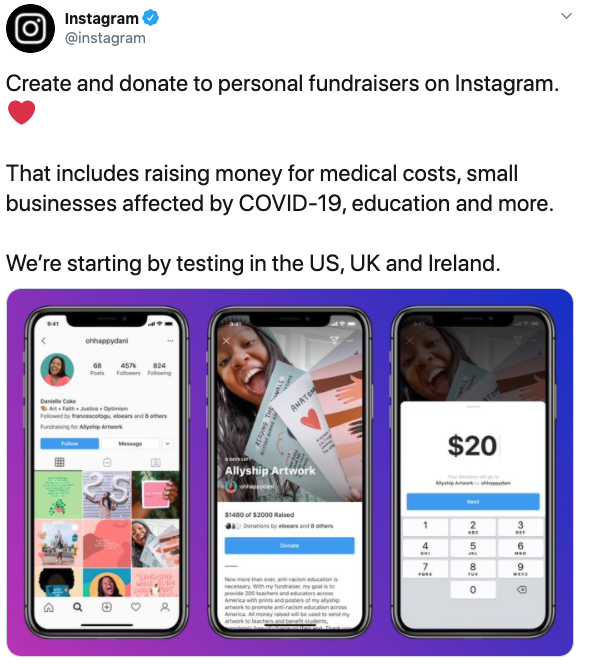 2. Back-To-School Promotions
Like most aspects of our lives, back-to-school season will look very different this year. With the pandemic persisting, many school districts in the United States won't be fully reopening, leading to a unique and stressful educational environment in the fall. Normally, this month marks brands beginning to promote what they offer for students attending school under normal conditions. Figuring out the path forward for brands that want to be involved in back-to-school shopping when school will be anything but normal is tricky. Sprout Social is guiding brands through the uncertainty. The social media management software firm analyzed more than 9,100 social profiles across Facebook, Twitter, Instagram, Pinterest and LinkedIn to uncover trends, including a desire for safe equipment, to inform brands' approaches. Download the back-to-school report here.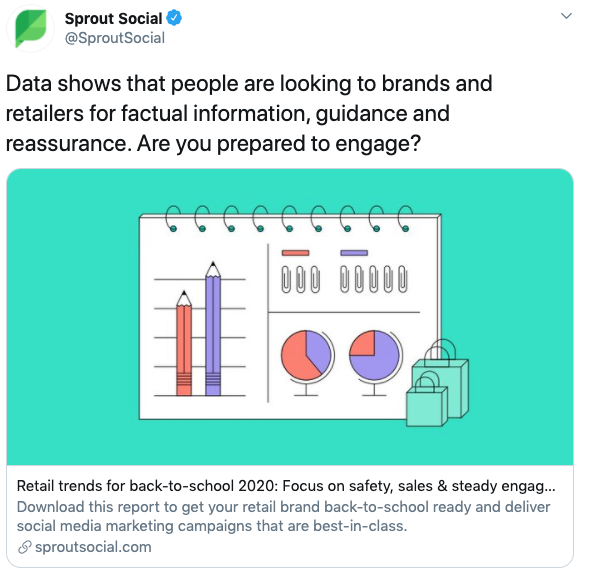 3. SOCIAL MEDIA InCLUSIVITY 
In the beauty industry, there's been a lot of focus on foundation shade inclusivity, but what about website and social media inclusivity? A few brands, including Victorialand Beauty and SkinOwl, have worked to make their sites accessible to as many people as possible. However, most haven't. There are millions of reasons why they should broaden the reaches of sites and social media feeds. According to the World Health Organization, an estimated 1.3 billion people in the world are visually impaired and roughly 466 million are deaf or hard of hearing. Brands seeking to make their social media more inclusive might not know where to start. Alexa Heinrich, social media manager at St. Petersburg College, is happy to help them out. She shares five easy ways to to better social media inclusivity such as capitalizing hashtags and adding video captions. Learn more here.
4. LinkedIn As A Facebook Alternative 
This month's Stop Hate for Profit effort has led companies to ponder alternatives to Facebook to build their businesses. In an article for Inc., contributing editor Geoffrey James indicates they should take LinkedIn seriously. "It's difficult to find examples where LinkedIn has had a negative impact on anything or anybody," he writes. For businesses assessing where they should focus their scarce resources, Forbes has a useful primer with 13 tips for considering the different social media platforms. Check it out here.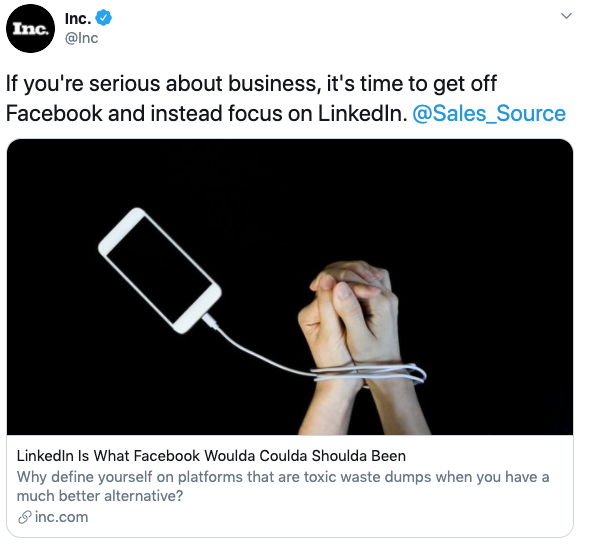 5. Twitter Subscription Model
Twitter has experienced a pandemic-related advertising revenue hit. In response, CEO Jack Dorsey announced this week the social media network is exploring making money from users, including possibly through a subscription model. Dorsey explains, "We want to make sure any new line of revenue is complementary to our advertising business. We do think there is a world where subscription is complementary, where commerce is complementary, where helping people manage paywalls…We think is complementary." The subscriptions aren't expected to occur soon, but they could change the nature of interactions between Twitter users, advertisers and the platform.